The best Italian sandwich shops in NYC
Feast on meatballs heroes, chicken-parmigiana subs and prosciutto hoagies at the best Italian sandwich shops in NYC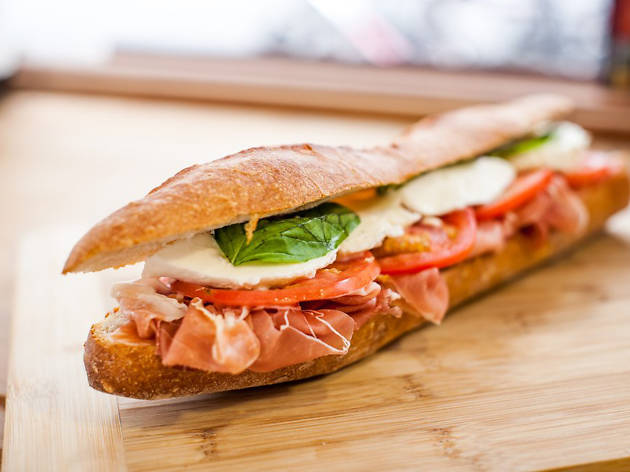 New York obviously has a proud Italian heritage—we have a neighborhood called Little Italy, for crying out loud—so it's no surprise that we have some of the best Italian sandwich shops around. Whether you're looking for a lunchtime sub from delivery restaurants or simply an alternative to your usual pizza and pasta, get your hands on an Italian sub from some of the city's best sandwich shops.
RECOMMENDED: Full guide to the best restaurants in NYC
Best Italian sandwich shops in NYC
Looking for pizza at 2am? You're covered.
Get a late-night slice at these 24-hour pizza joints in NYC, from cheese and pepperoni slices to grandma and vodka pies
Read more