The best cheap eats in Long Island City
Looking for cheap eats in Long Island City? Fuel up without damaging your wallet at these critic-approved budget food spots.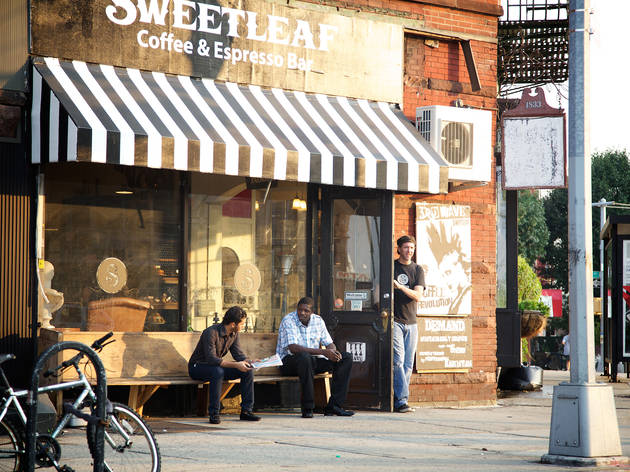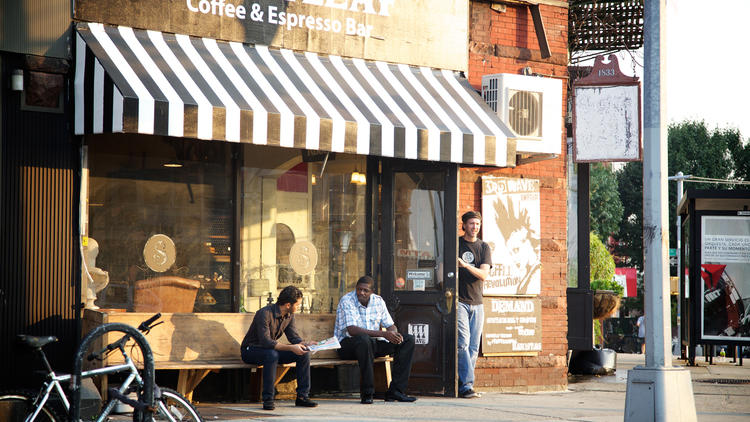 Onetime truffle salesman Riccardo Romero left the gourmet game to open this 36-seat café. Inspired takes on the Venezuelan snack (try Riccardo's Tuna, made with tuna, pico de gallo, avocado and truffle butter) are offered alongside the classics.
Read more
The exterior of this café is covered with 2,000 wooden rolling pins. Inside, find homemade baked goods, coffee and a menu with items like a braised short-rib sandwich with charred onion.
Read more
The West Village institution, open since 1961, debuts its first spin-off. Long Island City locals will find an identical menu, including, of course, the beloved Bistro Burger (broiled beef, cheese and bacon on a sesame-seed bun), along with 12 draft beers (Guinness, McSorley's Ale and Brooklyn Lager). The decor also takes its cues from the flagship location: The laid-back 75-seat tavern features a mahogany wood bar and booths, antique brass chandeliers and a pressed-tin ceiling.
Read more
This mellow neighborhood café has more to offer than a Gossip Girl trivia connection and free Wi-Fi for its laptop-toting clientele. The organic loose-leaf teas and adorable afternoon tea service—a three-tiered spread of sandwiches, scones and pastries designed for two—is worth the trip alone.
Read more
Sponsored listing
Sushi Sushi
The two outposts of this sushi joint—in Harlem and Greenwich Village—offer a nearly identical menu of Japanese classics. Start the meal with some shrimp shumai, edamame or a light seaweed salad ($5). If you're after a roll, there are plenty of options to choose from, including classics like a spicy tuna roll ($5.50) or signature options like a rainbow roll ($10). Sashimi lovers might want to go all in on a 13-piece box with everything from striped bass to yellowtail ($23). If raw fish isn't your style, Sushi Sushi also offers plenty of cooked options, like teriyaki rice bowls with your choice of seafood—salmon, squid, tuna, fluke or sea bass—and broccoli, asparagus, onions, cucumber and avocado ($19). For dessert, try a sweet roll with PB&J or banana, nutella and strawberries or a tempura-battered and fried Twinkie (all $5).
Venue says: "Now delivering fresh, tasty sushi anywhere in Manhattan! Order now by calling 212-477-4000, catering also available."