Heads up! We're working hard to be accurate – but these are unusual times, so please always check before heading out.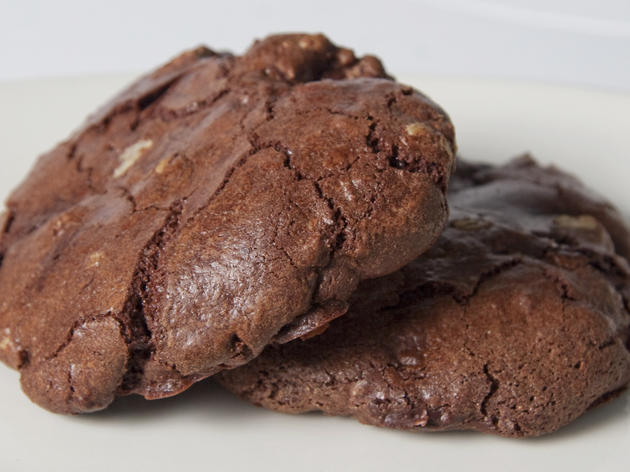 1/9
Photograph: Jonathan Aprea
Best cookies: Flourless chocolate cookies from Dominique Ansel Bakery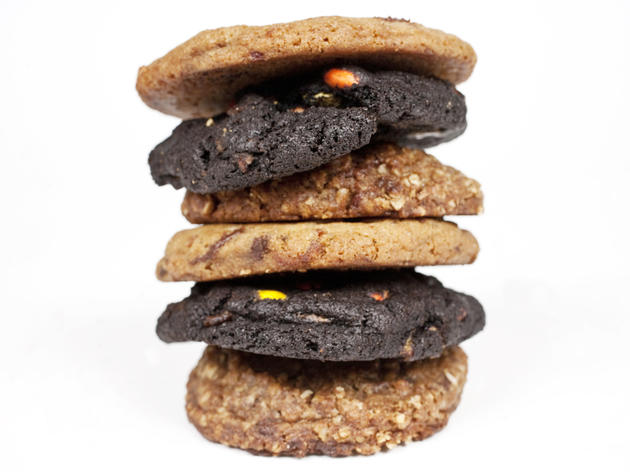 2/9
Photograph: Krista Schlueter
Best cookies: Chocolate-chip cookies from Baconery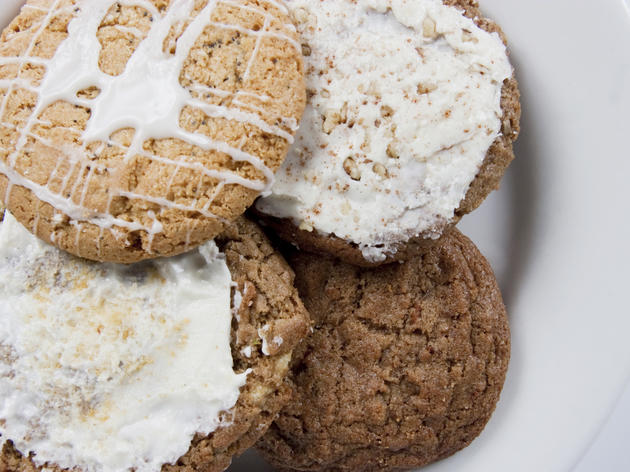 3/9
Photograph: Jonathan Aprea
Best cookies: Key-lime pie cookies from Schmackary's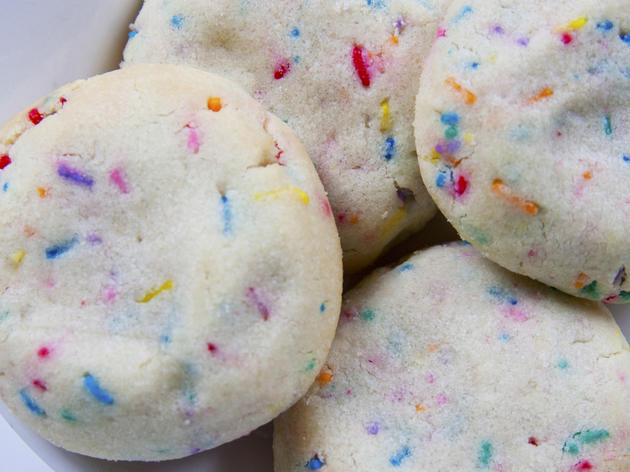 4/9
Photograph: Jonathan Aprea
Best cookies: Downtown Cookie Co. funfetti cookies from Everyman Espresso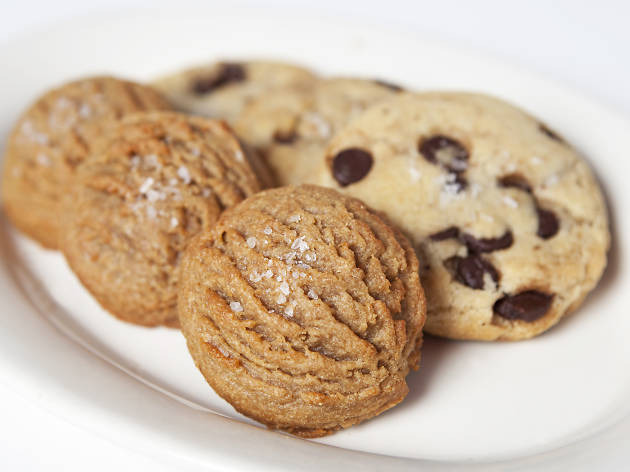 5/9
Photograph: Jessica Lin
Best cookies: Peanut butter cookies from Ovenly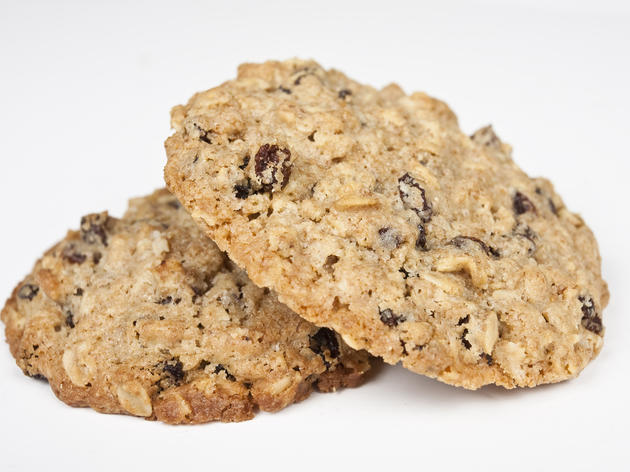 6/9
Photograph: Marielle Solan
Best cookies: Oatmeal raisin cookies from Kahve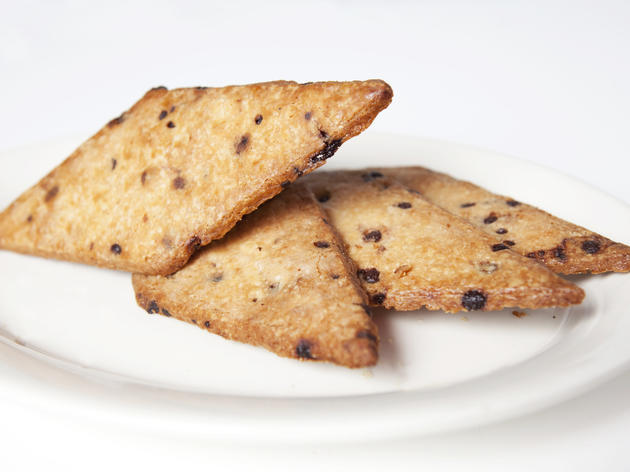 7/9
Photograph: Jessica Lin
Best cookies: Diamond chocolate-chip shortbreads at Bien Cuit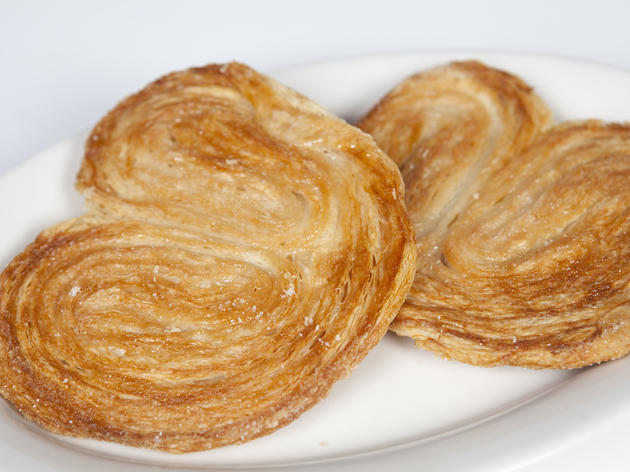 8/9
Photograph: Jessica Lin
Best cookies: Palmiers from Colson Patisserie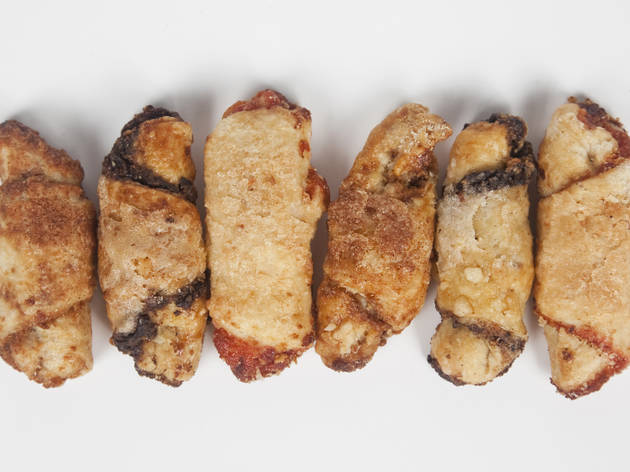 9/9
Photograph: Melissa SInclair
Best cookies: Rugalach from Moishe's Bake Shop
From chocolate chip to peanut butter, the best cookies in New York City 2012
These colorful cookies, from celebrated New York bakeries, will quiet your most powerful cravings for butter and sugar.
Whether your vice is flaky butter cookies, crisp sugar cookies, decadent chocolate or gooey chocolate chip, we've found a cookie that will deliver surefire sweet-tooth pleasure. We turned to a few of our favorite New York bakeries to suss out their most satisfying treats, then whittled down our findings to this list of New York's best cookies. Did we miss your favorite cookie? Join the conversation in the comments.
These gluten-free beauties—crafted with three types of dark and semi-sweet European chocolate—are baked by the hour throughout the day, ensuring the organic-pecan–studded interior is still molten when you bite through the crisp outer shell ($3.25 each).
Wesley Klein's unholy union of thick-cut bacon, pure bourbon vanilla extract and Callebaut semisweet-chocolate chips yields an all-American treat (Half dozen $19.95) that's sweet, salty and smoky all at once.
In a quest to re-create the summery pie in cookie form, owner Zachary Schmahl tinkered with lime oil and zest, adding the citrus to a cookie base enhanced with chopped pistachios, graham cracker crumbs and white-chocolate chunks. Lime-infused buttercream frosting and more graham crumbs festoon the top ($2.75 for one).
The nostalgic Pillsbury cake mix gets an upgrade in these hefty multicolor discs (dozen $24). Downtown Cookie Co. owner Dan Guerrera blasts his sugar-cookie dough with enough rainbow jimmies to make the annual Times Square New Year's glitter bomb seem weak. Get them at Everyman Espresso, or order online at downtowncookieco.com.
Baking duo Erin Patinkin and Agatha Kulaga rely on smooth, all-natural peanut butter to create their dense, gluten-free mounds ($2.25 each). A sprinkle of sea salt on top cuts the richness.
A secret blend of spices. including cinnamon, clove and nutmeg, lends a comforting, mom-made taste to pastry chef Heather Feldman's chewy, Sultana raisin-speckled treats ($2.25 each).
Zachary Golper adds fleur de sel and miniature 44 percent Venezuelan-chocolate chips to a shortbread dough, to create super-crispy thins ($1.25 each) ideal for dunking in a cup of coffee or tea.
Raw sugar, applied before these elephant ears ($2.75 each) hit the oven, forms a caramelized crust over gorgeous layers of flaky puff pastry. Bite carefully, lest you send sugary shards to the floor.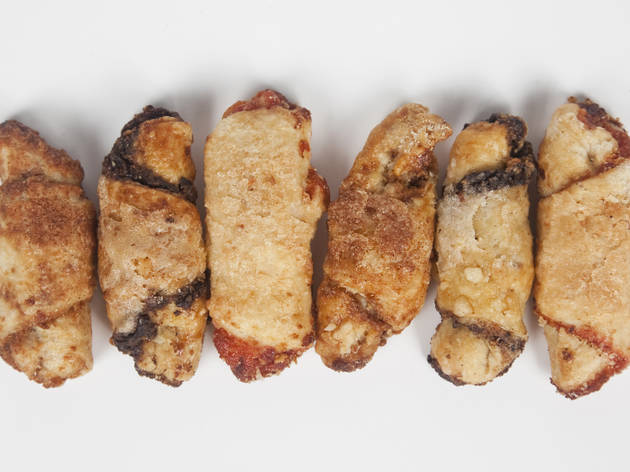 Photograph: Melissa SInclair
Rugalach from Moishe's Bake Shop
Among the many sweets available at this long-standing East Village bakery, these rolled kosher biscuits ($14 per pound) stand out for their tender, buttery dough. Ask for a petite crescent in each of the three flavors: sour cream, raspberry and chocolate.