Spin-offs and siblings: New spots from restaurant vets
A French brasserie, a famed Brooklyn deli and an oyster bar are among the follow-up acts we're looking forward to most in NYC dining this season.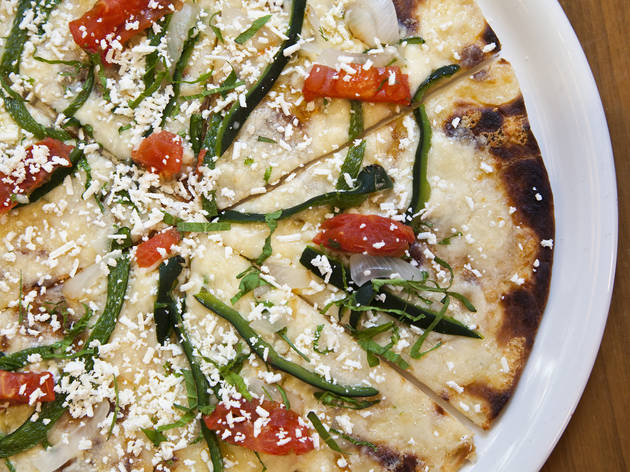 1/17
Photograph: Beth Levendis
Sonoran cheese crisp at El Toro Blanco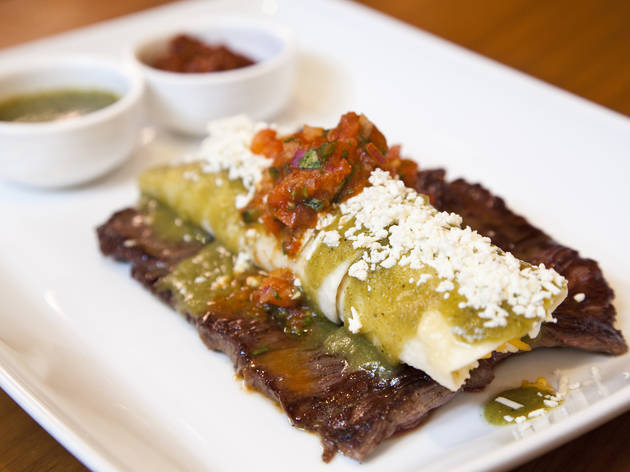 2/17
Photograph: Beth Levendis
Skirt steak and cheese enchilada at El Toro Blanco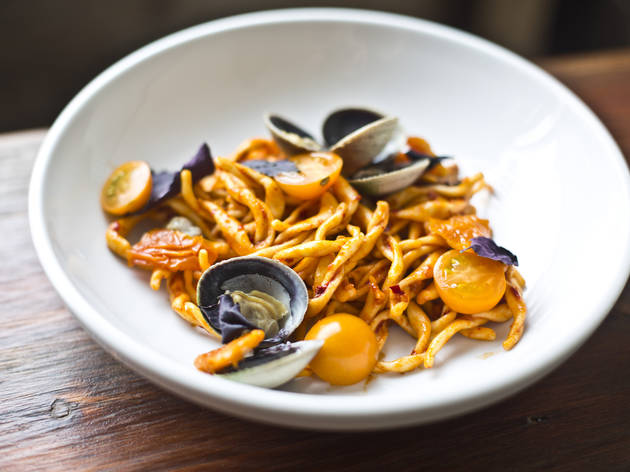 3/17
Photograph: Caroline Voagen Nelson
Strozzapreti with cockles, nduja and sungold tomato at the Pines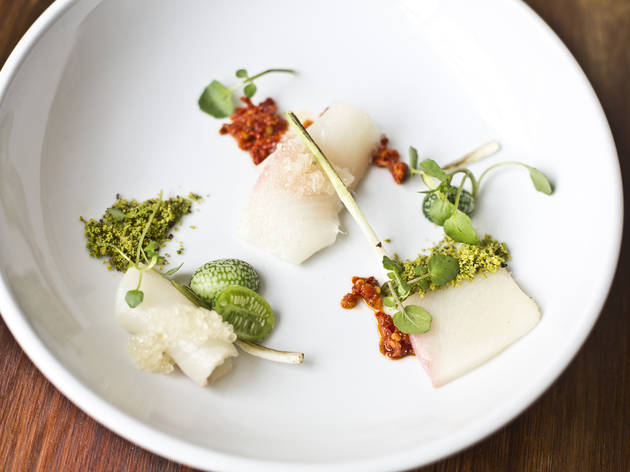 4/17
Photograph: Caroline Voagen Nelson
Hamachi with sardella, pistachio and finger lime at the Pines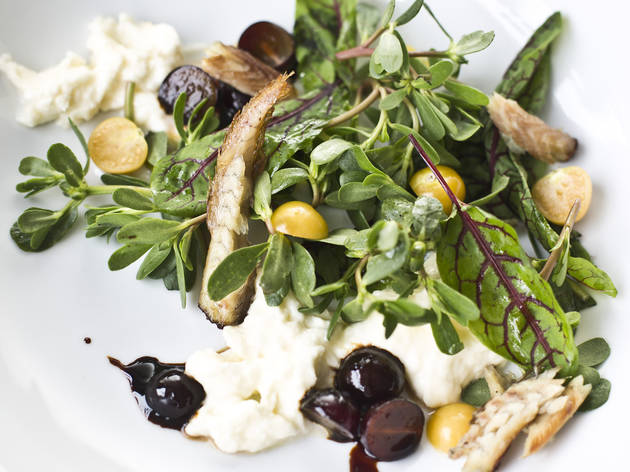 5/17
Photograph: Caroline Voagen Nelson
Smoked eel with purslane and sorrel at the Pines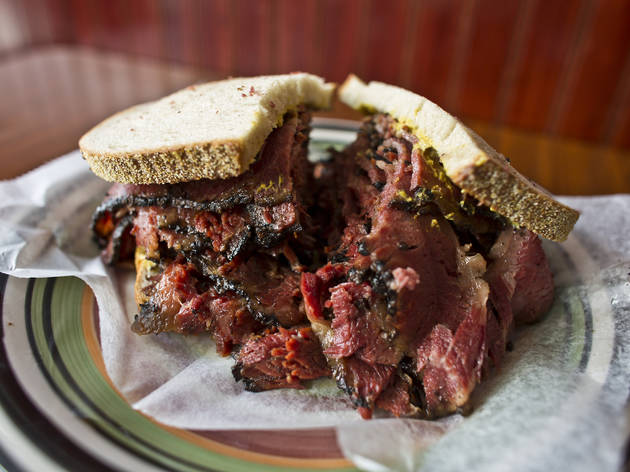 6/17
Photograph: Caroline Voagen Nelson
Pastrami at David's Brisket House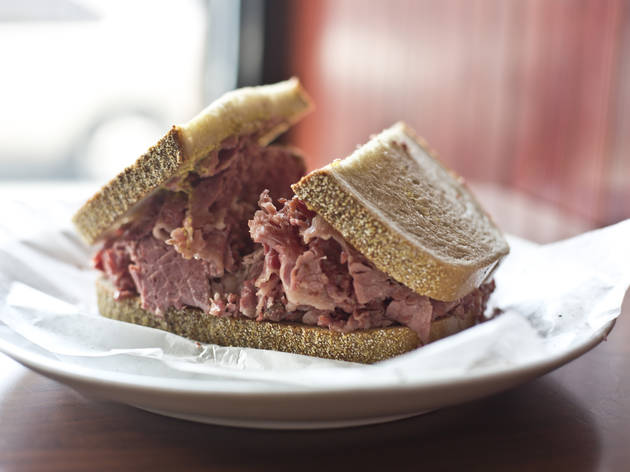 7/17
Photograph: Caroline Voagen Nelson
Corned beef at David's Brisket House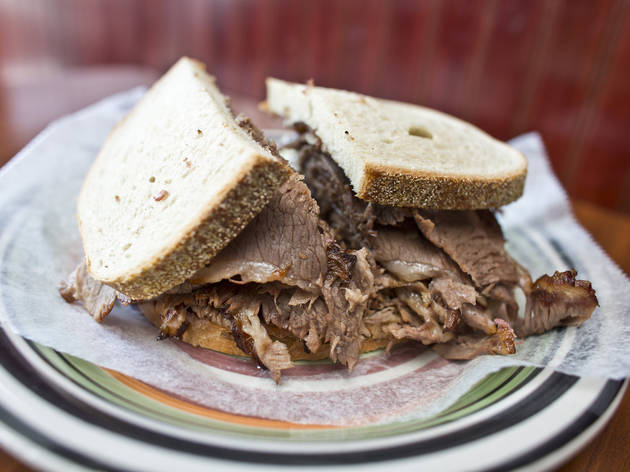 8/17
Photograph: Caroline Voagen Nelson
Brisket at David's Brisket House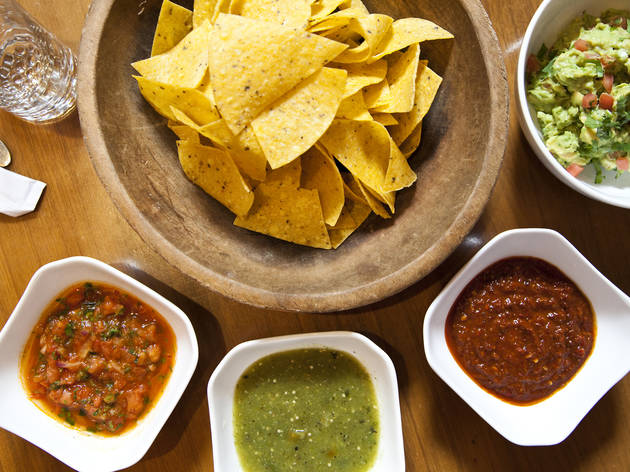 9/17
Photograph: Beth Levendis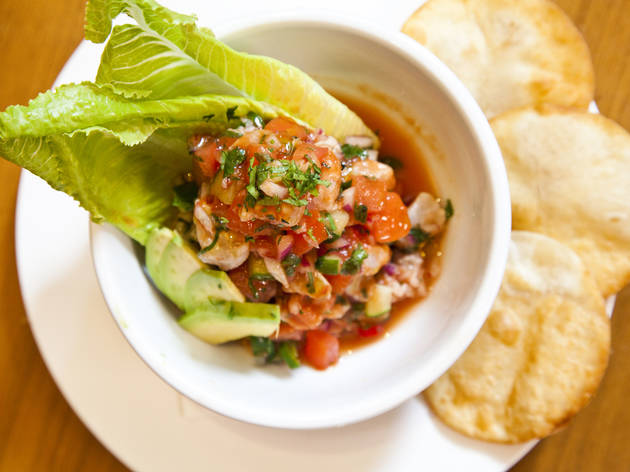 10/17
Photograph: Beth Levendis
Baja snapper ceviche at El Toro Blanco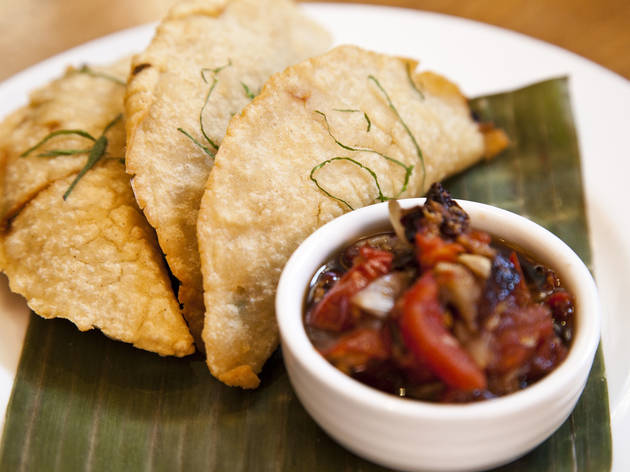 11/17
Photograph: Beth Levendis
Shrimp empanadas at El Toro Blanco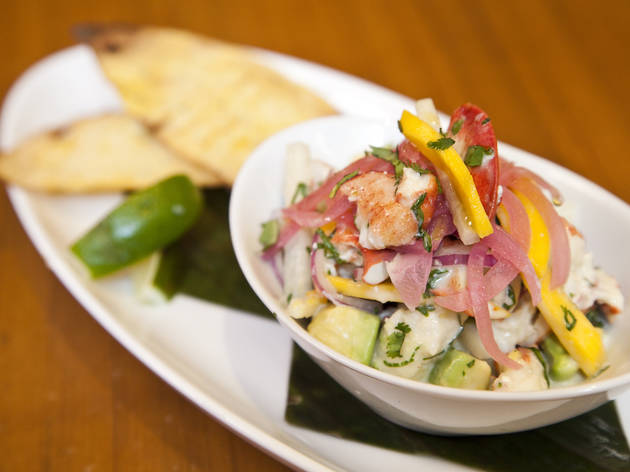 12/17
Photograph: Beth Levendis
Lobster ceviche at El Toro Blanco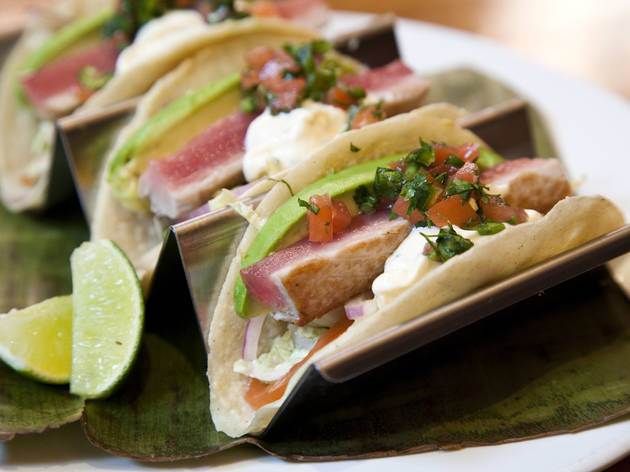 13/17
Photograph: Beth Levendis
Seared tuna tacos at El Toro Blanco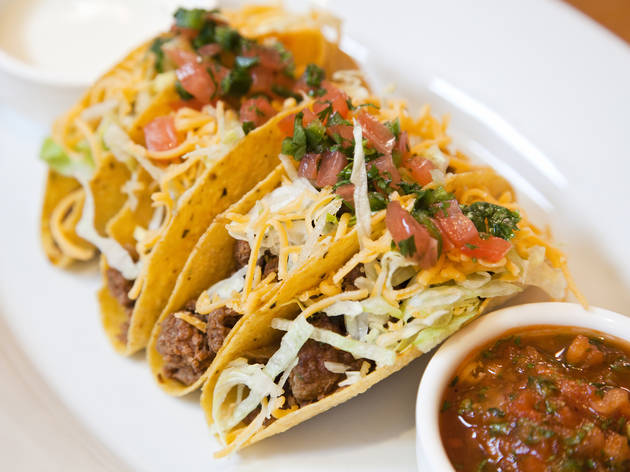 14/17
Photograph: Beth Levendis
Beef tacos at El Toro Blanco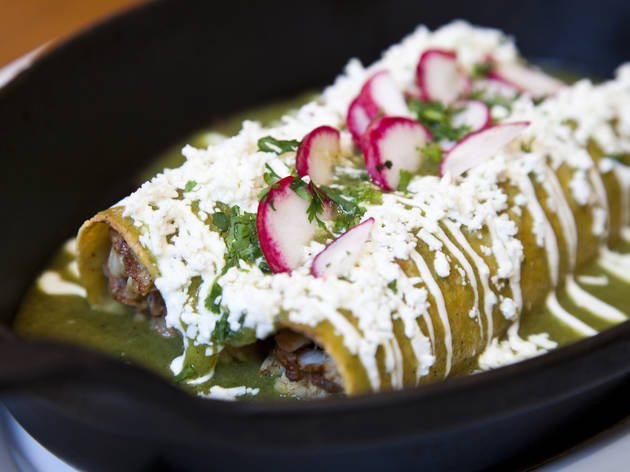 15/17
Photograph: Beth Levendis
Pollo verde enchiladas at El Toro Blanco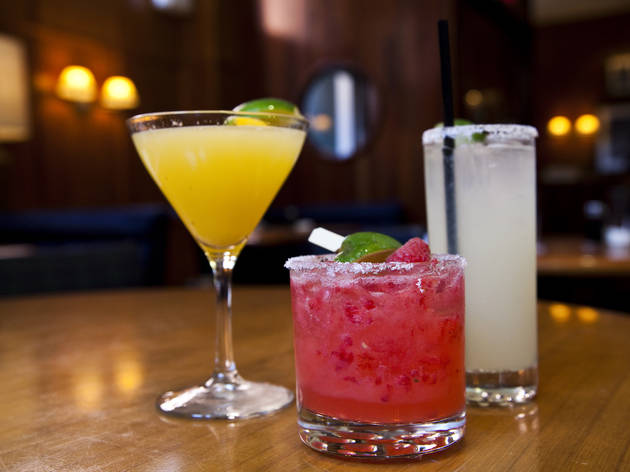 16/17
Photograph: Beth Levendis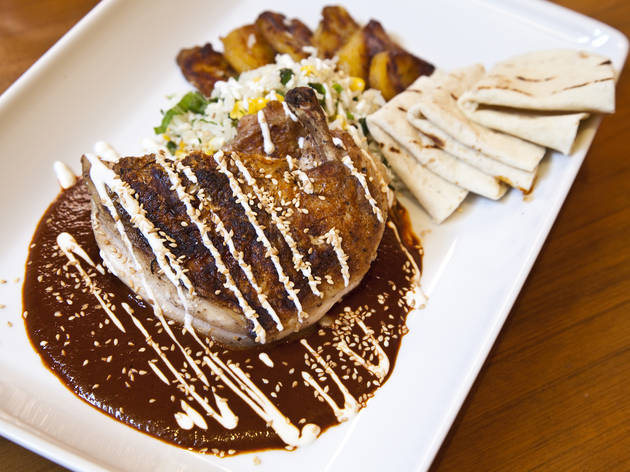 17/17
Photograph: Beth Levendis
El Toro Blanco, Chicken Mole
Big-name chefs (Josh Capon), Williamsburg cool kids (Post Office) and a pioneering Gowanus crew (Littleneck) will unveil new restaurants in NYC come autumn. Check out a rollicking Mexican cantina, a classic French bistro, a New American eatery and more when they open later this year.
RECOMMENDED: Full list of NYC restaurants opening this fall
David's Brisket House Inc.
The lauded Jewish-style deli—a Bed-Stuy stalwart since 1981—will bring its heralded sammies to Bay Ridge. Sliced-meat enthusiasts can stuff themselves with hefty rye-bread sandwiches stacked with hand-cut pieces (pastrami, brisket, corned beef) and smothered with gravy drippings. 7721 Fifth Ave at 78th St, Bay Ridge, Brooklyn (718-333-5662). Late August.
The Pines
The team behind Gowanus clam shack Littleneck will bring ship to shore with this wood-clad spin-off down the block, where they will shift their focus to landlubber fare. Chef Angelo Romano—last seen at Williamsburg's short-lived but well-loved Masten Lake—has resurfaced here, dispatching market-driven New American plates (handmade pastas, house-cured meats). Brooklynites can hang in the backyard garden while the weather is still balmy, or hunker down in the 40-seat dining room, outfitted with church pews and amoeba-shaped marble tables, when colder temperatures have set in. 284 Third Ave between Carroll and President Sts, Gowanus, Brooklyn (no phone yet). Early September.
China Latina
Chinese and Latin cuisines will collide at this colorful 90-seat restaurant, from the team behind Crema. Expect fusion plates such as huitlacoche-tofu spring rolls and chorizo dumplings with goat cheese and habanero sauce. 127 W 28th St between Sixth and Seventh Aves (no phone yet). Mid-October.
El Toro Blanco
A guacamole bar, a hot grill and more than 100 tequilas are the draw at this modern Mexican spot from Lure Fishbar's John McDonald and Josh Capon. Savory seafood dishes include an uni tostada—a fish taco piled with fresh sea urchin, avocado, radish, cilantro, shaved cabbage and serrano salsa. Those who know Capon for his legendary burger (it netted top honors in 2009 and 2011 at the New York City Wine & Food Festival Burger Bash) may want to opt for meatier mains such as a charbroiled bone-in rib eye steak for two. 10 Downing St between Bedford St and Sixth Ave (no phone yet). Late September.
Fourth
Chef Marco Moreira, who made his name at his elegant French restaurant Tocqueville and sushi mecca 15 East, is behind this ambitious Union Square venture. The 100-seat New American eatery features an espresso café and a bar, but the real draw is the dining room, where 30-foot–high ceilings and wide French doors flung open onto the sidewalk lend the room a spacious feel. 132 Fourth Ave at 13th St (no phone yet). Mid-October.
OTB
Play like a Parisian ne'er-do-well at OTB, a French brasserie in Williamsburg from co-owners Alla Lapushchik and Sam Glinn, who previously collaborated on the Brooklyn whiskey joint Post Office. Glinn will serve dishes like escargot and steak frites, while Lapushchik oversees a bar stocked with spirits from new and local distilleries, combined in classic cocktail variations. The aesthetic befits the name, with light fixtures that simulate racetrack betting booths, banquettes upholstered in green leather and menus that resemble tip sheets. 141 Broadway between Bedford and Driggs Aves, Williamsburg, Brooklyn (no phone yet). Mid-October.
Pirates and Poets
Unlikely partners Barbara Sibley (chef-owner of Mexican eatery La Palapa) and Robert Ehrlich (founder of Robert's American Gourmet Food, the company that distributes Pirate's Booty) will reboot iconic East Village dive the Holiday Cocktail Lounge as a craft cocktail bar. In restoring the historic 60-seat spot, the pair spit-shined original furnishings, like the horseshoe-shaped bar and wooden phone booth. But now the menu features seasonal tipples made with fresh juices and herbs, as well as refined small plates (like scallop tartare). 75 St. Marks Pl at First Ave (no phone yet). Mid-October.
Tiny Fork
Nightlife vet Rob Shamlian (Spritzenhaus, Los Feliz, Spitzer's Corner) will add an oyster bar to his Lower East Side holdings. 167 Orchard St at Stanton St (no phone yet). Late October.
You might also like
New York's best new burgers
Top five deli dishes in NYC
Best sushi restaurants in New York
See more in Food & Drink
Sponsored listing
The Pennsy
Commuters, Midtown office workers and foodies alike know the Pennsy has their dining needs covered. The 8,000-square-foot space located above Penn Station hosts five restaurants, plus a La Colombe Coffee Truck and a bar. The Cinnamon Snail serves up vegan burgers, sandwiches and bowls like their Thai barbecue tempeh sandwich ($9.94), while The Little Beet offers a completely gluten-free menu. Think a miso chicken bowl with brown rice and veggie slaw ($11.94) and a salmon poke nori roll ($10.33). Chef Marc Forgione's Lobster Press serves more indulgent fare, like a bacon, lobster and tomato sandwich ($25) and lobster mac and cheese ($13). Carnivores will want to check out the black angus steak sandwich ($15) or maple-glazed short rib platter ($15) at meat purveyor Pat LaFrieda. Mario Batali's Mario by Mary has the Italian options covered, serving up such crowd-pleasers as an eggplant, ricotta and tomato panini ($11.02) and a truffle honey grilled cheese ($9.19).