Heads up! We're working hard to be accurate – but these are unusual times, so please always check before heading out.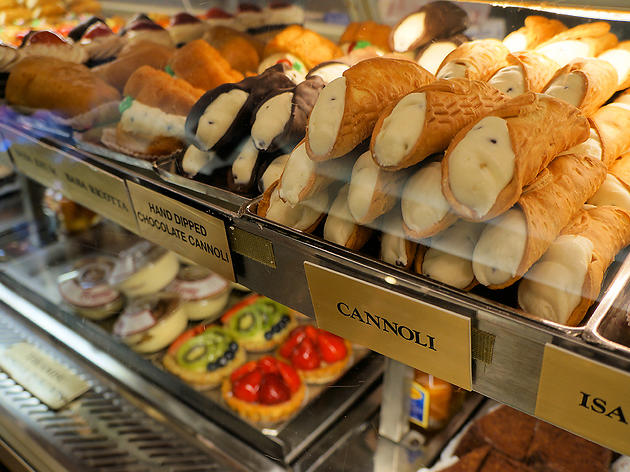 The best restaurants to celebrate the Feast of San Gennaro
At Little Italy's annual Feast of San Gennaro, take a bite of the world's biggest cannoli and eat some really great pasta
With Nolita and Chinatown closing in on either side, Manhattan's Little Italy enclave now calls upon its traditions more than ever to preserve its sense of cultural heritage. September's San Gennaro festival, celebrating the Patron Saint of Naples, is one such example of the Italian spirit, offering music, art and traditional fare from some of the city's best Italian restaurants. From longtime pasta-slingers to an intrepid bakery gunning for the world's biggest cannoli, here are the best restaurants to try during this two-week feast.
RECOMMENDED: Full guide to Feast of San Gennaro
Celebrate The Feast of San Gennaro
After more than 100 years of offering traditional Neapolitan fare, Angelo's is riding a wave of Italo-American day-trippers, too-friendly Midwestern tourists and older-generation locals. The frescoed walls might be a little faded and the servers a little world-weary, but it's still a joy to sit at one of the coveted sidewalk tables on a balmy evening and watch the Mulberry Street parade.
To keep their new restaurant from being just another generic downtown trattoria, the folks behind Emporio—the new Roman offshoot of Aurora in Brooklyn and Soho—seem to have borrowed elements from some of the most popular Italian spots in Manhattan. The menu, with a focus on small plates, is as sprawling as 'inoteca's, with gentle prices (and a thrifty young clientele) that recall Max on Avenue B.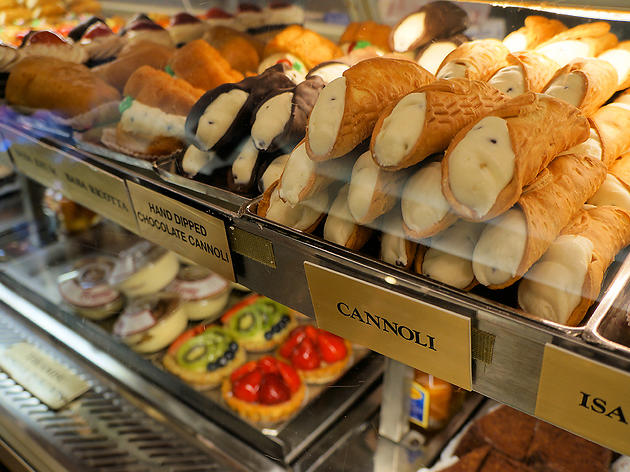 Photograph: Courtesy Creative Commons/Flickr/Augie Ray
Since 1892, this family-run café and pasticceria has turned out traditional dessert, like decadent cannolis, tiramisu and lobster tails for the sweet-toothed masses. More than a century later, the sound of the Italian dialect is virtually nonexistent, but the family's fifth generation of bakers has kept those time-honored sweets as in-demand as ever. During the annual Feast of San Gennaro, the intrepid neighborhood icon attempts to wow festival goers with record-breaking treats like a 350-pound behemoth of a pastry poised to become the world's biggest cannoli.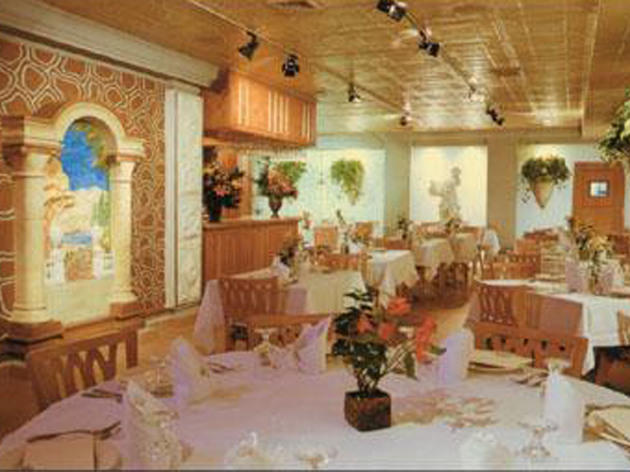 If you find yourself blinded by the lights of Little Italy and afraid to choose from among the multitude of indistinguishable ristorantes, don't panic; just set a course for this sprawling eatery, which can be counted on to deliver a gratifying meal. The neoclassical decor is a bit more Secaucus than Sicily, but the dishes are 100 percent Italian. Request a table in the glass-enclosed atrium, enjoy the enthusiastic service from a friendly wait staff, and come hungry: The offerings here are hearty and huge.
Gennaro Lombardi opened his shop in Soho in 1905—the first pizzeria in the U.S. It's hard to vouch for how the pizzas tasted a century ago, but there's more elbow room now after a renovation. Still, Lombardi's continues to bake a hot contender for best pie.
Leave the crowded sidewalk tables to the people-watchers and sit inside with the dressed-up tourists and neighborhood residents. Terra-cotta-colored walls and flattering lighting give the dining room a Tuscan feel. The specials list is extensive; pay attention as the waiter struggles to remember it all, because you'll likely be ordering from his recital. One recurring favorite is chicken breast stuffed with smoked salmon and hearts of palm.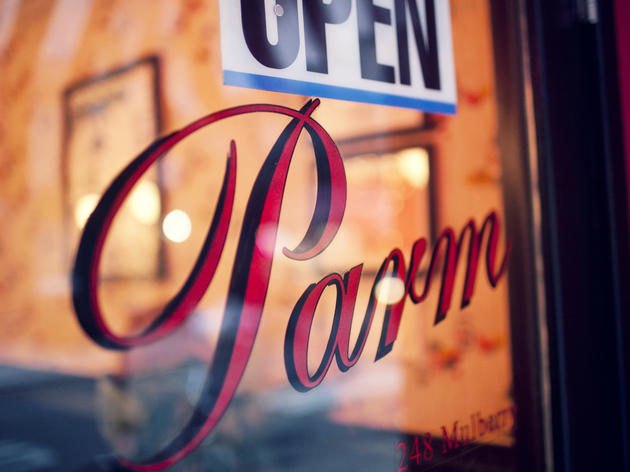 Rich Torrisi and Mario Carbone started small with their first project together, a sandwich shop that opened in 2009, serving hoagies by day and tasting menus by night. But Torrisi Italian Specialties, that low-key debut, blew up in a flash, its inventive riffs on Italian-American classics catapulting the young chefs onto the national stage. Soon there were glossy magazine profiles, restaurant awards and long lines out the door.
Owner Giuseppe Pappalardo of Staten Island pizzeria Joe & Pat's enlisted his son Angelo (Esca) as chef and pizzaiolo at this Italian restaurant, offering simple, thin-crust pizzas and classic red-sauce fare. Rubirosa's crisp yet pliable pies have a delicate char and a small ring of crackerlike crust around the edges. We've yet to go wrong with the no-frills vodka rendition, which boasts a layer of creamy, booze-spiked tomato sauce and a gooey patchwork of fresh mozzarella.
This clam house stands the test of time, especially if you're ordering one of the seafood-over-pasta dishes that set the joint apart from those down the block. Stay away from typical bottle-of-red, bottle-of-white pasta specials and choose items befitting the maritime name. The tomato sauce (served hot, medium or sweet) is Old-World good—and a relative bargain.