The Feed first look: Mighty Quinn's BBQ
Smorgasburg vet Hugh Mangum peddles Texas-style BBQ and American beers out of this East Village restaurant.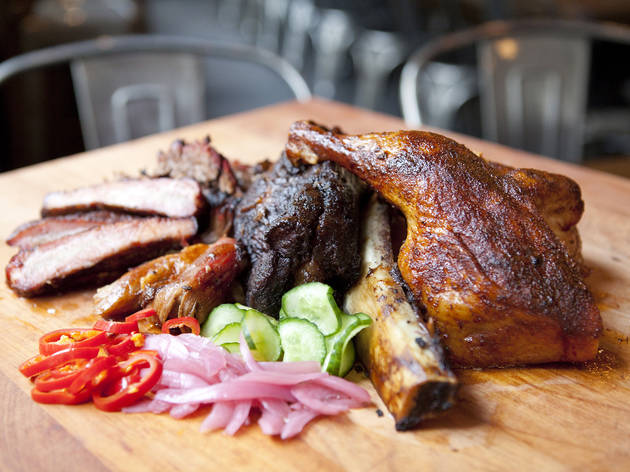 1/3
Photograph: Jessica Lin
Spare ribs, pulled pork, brisket, beef short rib, chicken and sausage at Mighty Quinn's BBQ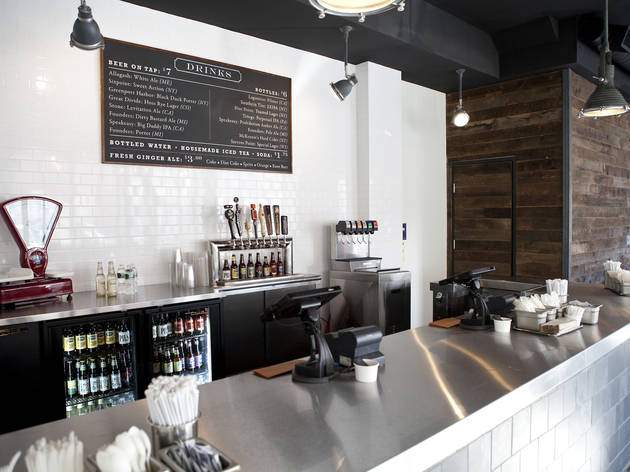 2/3
Photograph: Jessica Lin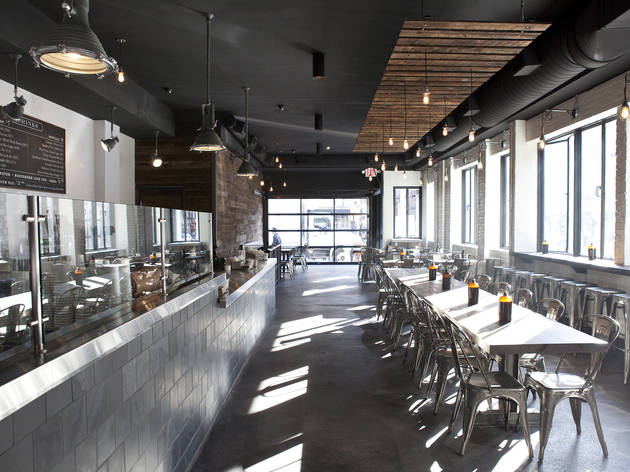 3/3
Photograph: Jessica Lin
Hot on the heels of BrisketTown and Fletcher's BBQ comes pit master Hugh Mangum's barbecue joint, Mighty Quinn's BBQ, further fanning the flames of Gotham's smoked-meat craze. Raised in Texas, Mangum marries the purist lean-meat approach of the Lone Star State with the vinegar-dressed styles of the Carolinas—the resulting 'cue drew lines at his Smorgasburg booth and set the stage for this brick-and-mortar debut. As of Wednesday, diners can chomp on the six kinds of barbecue—including brisket, pulled pork and spareribs—cooked over apple, cherry and oak woods in a 6,000-pound smoker. To drink, there's 16 American drafts, like Founders' Dirty Bastard Ale. 103 Second Ave at 6th St (212-677-3733)
Sponsored listing
Sushi Sushi
The two outposts of this sushi joint—in Harlem and Greenwich Village—offer a nearly identical menu of Japanese classics. Start the meal with some shrimp shumai, edamame or a light seaweed salad ($5). If you're after a roll, there are plenty of options to choose from, including classics like a spicy tuna roll ($5.50) or signature options like a rainbow roll ($10). Sashimi lovers might want to go all in on a 13-piece box with everything from striped bass to yellowtail ($23). If raw fish isn't your style, Sushi Sushi also offers plenty of cooked options, like teriyaki rice bowls with your choice of seafood—salmon, squid, tuna, fluke or sea bass—and broccoli, asparagus, onions, cucumber and avocado ($19). For dessert, try a sweet roll with PB&J or banana, nutella and strawberries or a tempura-battered and fried Twinkie (all $5).
Venue says: "Now delivering fresh, tasty sushi anywhere in Manhattan! Order now by calling 212-477-4000, catering also available."