The Feed first look: OTB
The team behind the Post Office roll out their sophomore project—a French-American Williamsburg brasserie.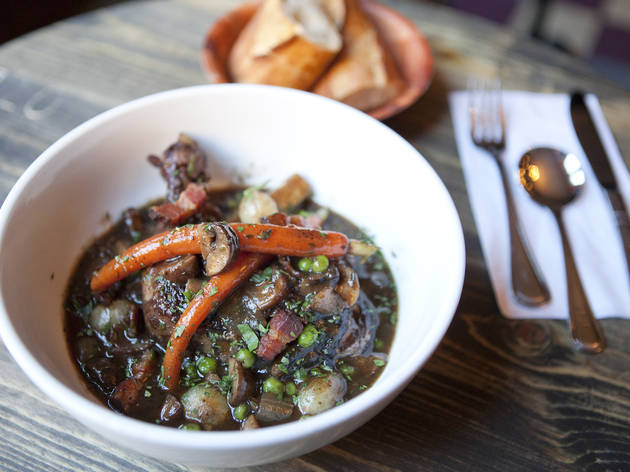 1/5
Photograph: Jessica Lin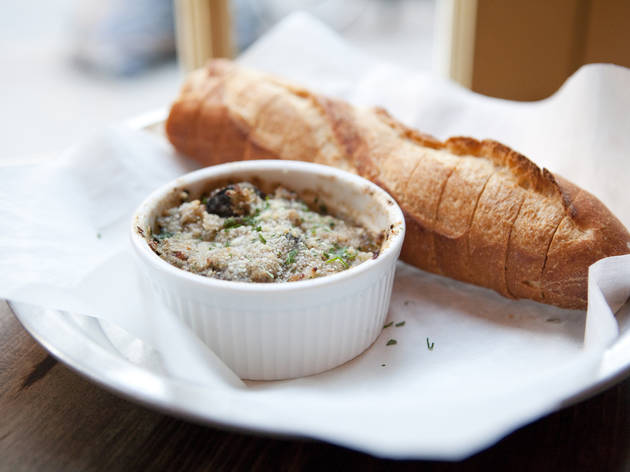 2/5
Photograph: Jessica Lin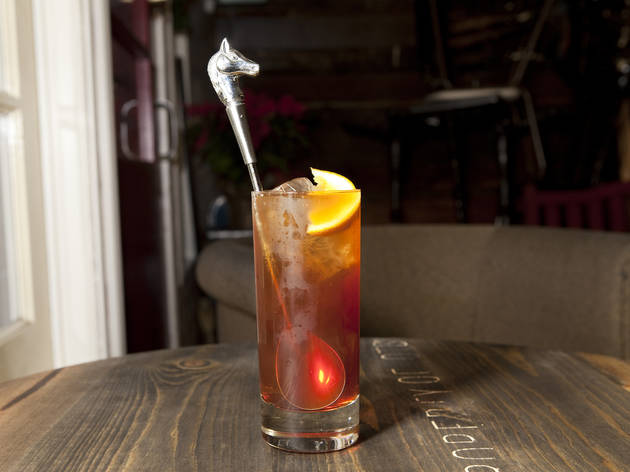 3/5
Photograph: Jessica Lin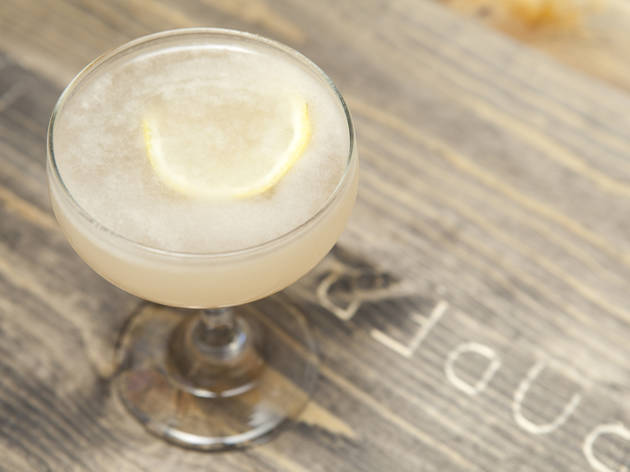 4/5
Photograph: Jessica Lin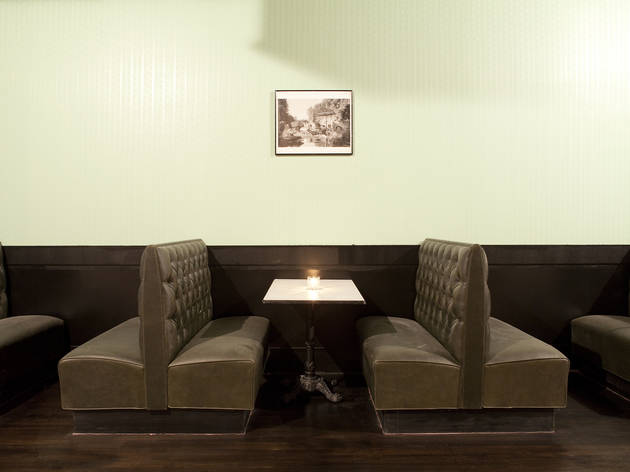 5/5
Photograph: Jessica Lin
Whiskey maven Alla Lapushchik and chef Sam Glinn—the team behind brown-spirits haven
Post Office
—court Brooklyn's night owls once again with
OTB
, an irreverent Parisian brasserie opening January 9th. Glinn, a
Momofuku Ssäm Bar
alum, delivers a menu of comforting eats, split between
French
(coq au vin, steak frites) and
American
(fried chicken, disco fries). Lapushchik (one of the founders of
Death & Company
) brings her serious mixology chops to bear on a list of 20
drinks
, many tweaked to spotlight seasonal produce. To wit, the Bee's Knees—a Prohibition-era cocktail that mingles
gin
, honey and citrus—gets souped up with Meyer lemon juice and Perry Tot's Navy-strength gin. True to its name, the spot evinces a raffish air, outfitted with tip-sheet-style menus, racetrack betting booths and a floor inlaid with gleaming horse-emblazoned medallions.
141 Broadway between Bedford and Driggs Aves, Williamsburg, Brooklyn (no phone yet)
Sponsored listing
Sarge's Delicatessen & Diner
Sarge's is generally believed to be the city's only 24-hour Jewish delicatessen. NYPD Sergeant Abe "Sarge" Katz opened the restaurant in 1964, and the building still has the burgundy vinyl booths, Tiffany's lamps and a wall of celebrity photos to prove it. Sarge's offers all the classic deli sandwiches—corned beef ($15.95), pastrami ($16.95), reuben ($19.95)—plus The Monster. Billed as the city's largest sandwich, it is indeed a towering stack of corned beef, pastrami, roast beef, turkey, salami, tomato, lettuce, cole slaw and Russian dressing on rye ($41.95). The menu is just as gargantuan as that sandwich, offering everything from shrimp salad ($17.95) to matzo ball soup ($6.95) to sliced London broil with mushroom gravy ($30.95). If you still have room, order a slice of the homemade cheesecake ($6.95) and an egg cream to wash it down ($2.95).
Venue says: "Sarge's Deli is the destination for old world food like pastrami, corned beef and matzo ball soup."