The Feed first look: SmokeLine
Food & Drink Award—winning pit master Daniel Delaney debuts his BBQ on the High Line.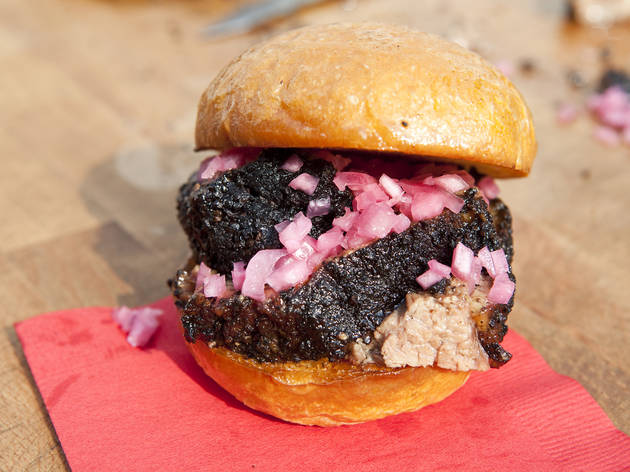 1/4
Photograph: Jessica Lin
Brisket sandwich at SmokeLine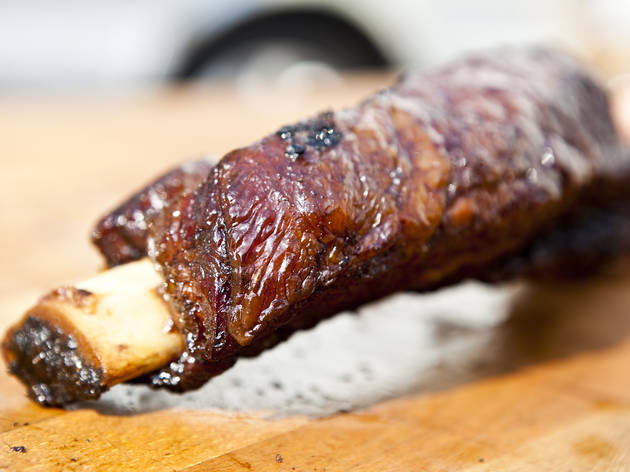 2/4
Photograph: Jessica Lin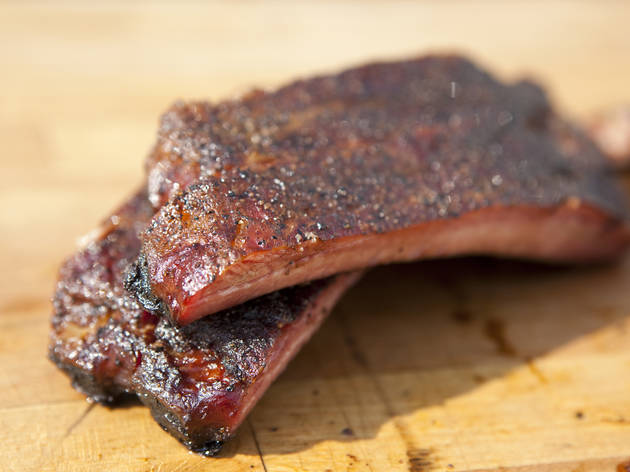 3/4
Photograph: Jessica Lin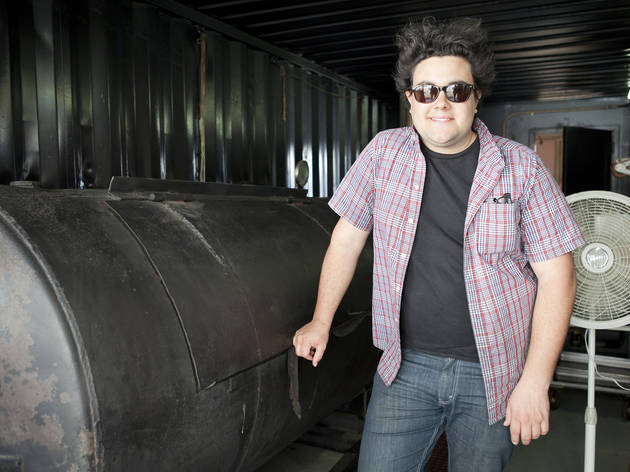 4/4
Photograph: Jessica Lin
Food & Drink Award–winning pit master Daniel Delaney brings the central Texas-style BBQ—plus pies and sodas—from his Williamsburg spot, BrisketTown, to the High Line. Due to debut April 18th, the open-air outpost—Delaney's first in Manhattan—doles out picnic-friendly renditions of his signature smoked meats, including a fried cheese-and-brisket sandwich, pulled pork (now tucked between Amy's Bread challah rolls) and, exclusive to SmokeLine, lamb ribs. Also on offer: made-to-order sodas with P&H syrups, and a rotating selection of seasonal pies (blueberry, apple) from Littleneck baker Rachell Roth. High Line at 15th St and Tenth Ave (718-701-8909)
Sponsored listing
Coffeemania
Don't be fooled by the name: Though Coffeemania does offer an extensive java selection, the restaurant also boasts a full menu for breakfast, lunch, brunch and dinner, plus wine, beer and spirits. No matter the time of day, caffeine addicts will likely be tempted by inventive coffee drinks like the Russian-inspired halva latte ($8), iced raspberry coffee ($8) and the cold-brew "bumble" with orange juice and caramel syrup ($7). Looking for something alcoholic? The drink menu also includes Irish coffee ($10), of course, plus classic cocktails like the Aperol Spritz and Old Fashioned (both $15). As for food, the brunch menu includes dishes like avocado toast ($14) and skillet baked eggs with grilled shrimp and burrata ($19). If the food doesn't tempt you on its own, the brunch deal—unlimited cocktails for $35 with the order of any entree—certainly might. The dinner menu includes crab legs cooked on the restaurant's signature josper grill ($28), ossobuco saffron risotto ($33), a rabbit burger with greens and cucumber ($27) and uni carbonara with butter-poached lobster ($37).
Venue says: "Here's something new to Cheers about at Coffeemania.... Enjoy unlimited Brunch cocktails for $35 with the order of any Brunch entree."