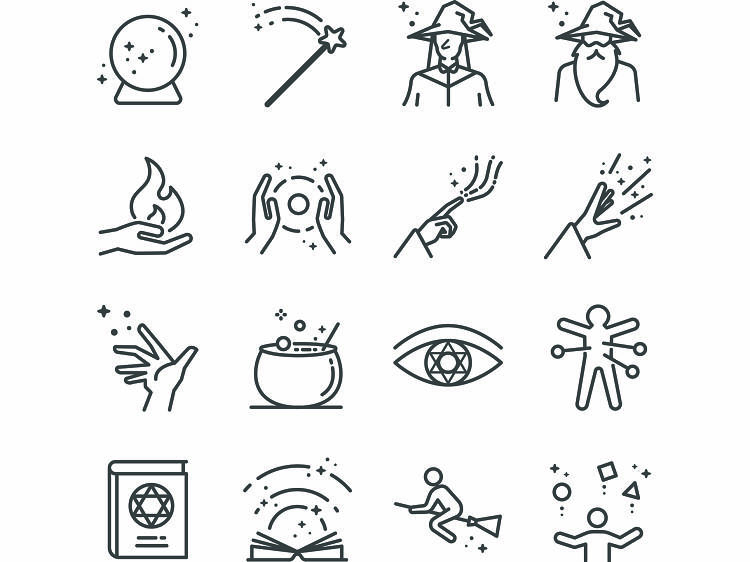 Ask the three witches working behind the counter of Enchantments, the city's oldest occult store, how frequently they're called on for dating help, and you'll get amused expressions in return. It turns out that the search for love is the biggest driver of traffic to this East Village shop.
"A lot of people tell us that they're just not meeting the right one," says one of the store's resident witches, who goes by the nickname "Wendy."
The Enchantments team's antidote to the often bleak, exhausting experience that is dating in New York City comes in the form of custom-made candles, available with countless engravings, aromas and coats of incense. The Midnight candle, made of red wax and dressed in black-opium incense, is believed to intensify your sexiness. Or, if endless bad first dates are getting you down, give the Catch a New Love candle a whirl. Are you mostly in the market for a good time, no strings attached? The genitalia candles here have your number.
But Enchantments isn't in the business of just snapping fingers, so to speak, and making your deepest desires appear.
"Love magic generally starts with yourself," explains Stacy Rapp, another witch and the owner of Enchantments. "We try to get people to focus on self-love and acceptance in order to attract someone." That means if you come in complaining about being ghosted or wanting your ex back, you'll probably walk away with a self-esteem kit.
"We're really about empowering you rather than pretending we do some kind of arcane lore," adds Wendy. "You know, less Harry Potter, more Practical Magic."