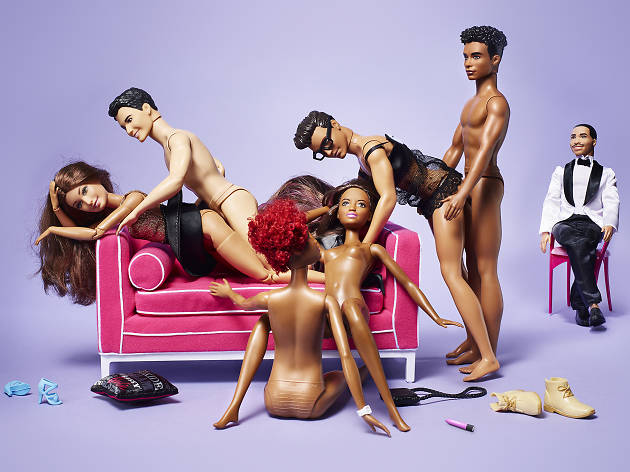 Five New Yorkers divulge the secrets of their sex lives
We talk with with New Yorkers about their sex lives, which range from being a dominatrix to abstaining from doing it altogether
It's no secret that NYC is, arguably, the sex capital of the world. But exactly how are New Yorkers doing it these days? To find out, we go deep with five locals and see just how they're doing the dirty these days. And if you're looking for some saucy stimulation, be sure to check out our roundups of the city's best sex shops, swingers clubs and sex songs that'll get you in the mood.
Five real New Yorkers on sex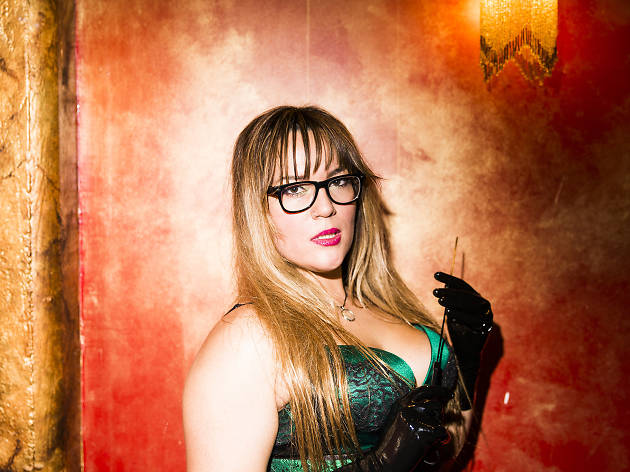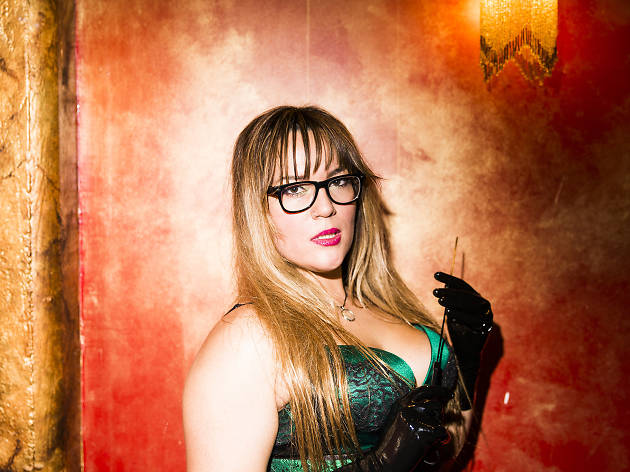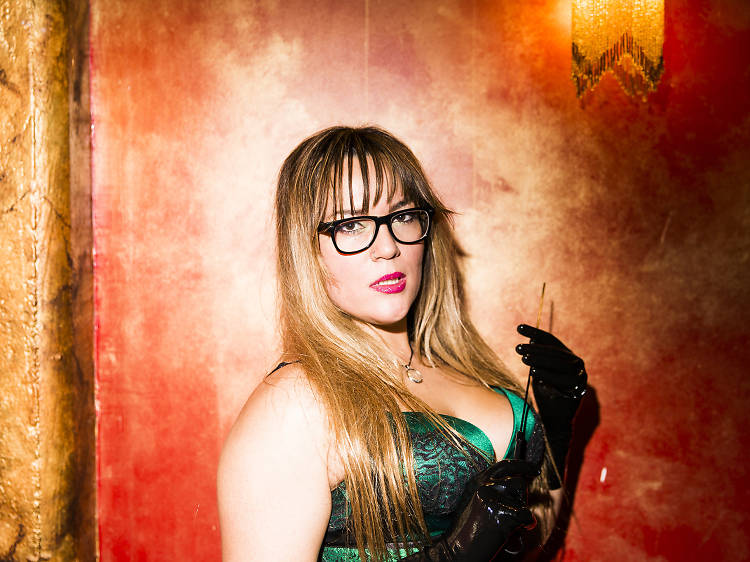 Photograph: David Williams
Mistress Leigh, early thirties, Prospect Heights
Mistress Leigh doesn't mind blurring the lines between professional and personal. In fact, she sometimes brings her partner to work with her. "A few weeks ago, I brought him into a session with an Italian couple that I see," she says of her squeeze, whom she's been with in a consensually nonmonogamous relationship for five years and who also identifies as queer. "I used him as my henchman for evil deeds with them, and it was hot and sexy and just so much fun."
No session is the same for Leigh, who plans to apply to a Ph.D. program in sex research and also does data coding for the Casual Sex Project. "Maybe [the sessions] have crossover interests or activities, but things never happen the same way," she says. Leigh's clients run the gamut from straight Caucasian men to mixed-race couples. Her longest client relationship is with a Jewish woman, and she's also done a lot of work with people who have physical impairments or high functioning autism. "I've found that kink has been really great for helping people connect with their minds and bodies," she says. "It can really help empower them."
So is there a type of client she won't work with? "I don't like to play with SAMs, which is what I call smart-ass masochists," she says. "I like more power play and for people to have more protocol and submission." She thinks of her service as a luxury item. "I don't want to waste anyone's time or money, so we both have to be into it."
And she has no time for the common misconception that cruelty is a facet of fetish workers. "Everything I do is consensual," she says. "If it's not consensual, it's not BDSM."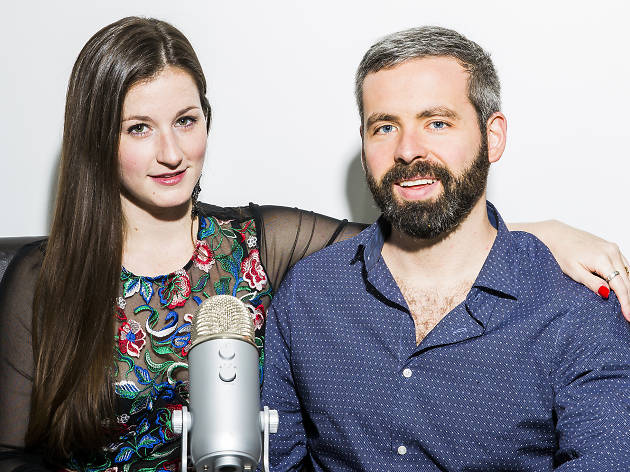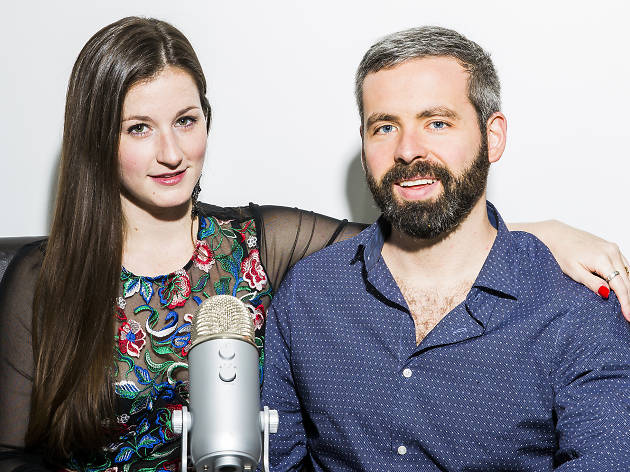 Photograph: David Williams
The couple who airs their dirty laundry
Gigi Engle, 26, and Mike Fishbein, 30, East Village
Gigi Engle is a self-described slut, but that hasn't stopped her from being in a happily monogamous relationship. For the past two-and-a-half years, she's been committed to Mike Fishbein, and together they run a weekly podcast, Dirty Sexy Monogamy, during which they tackle relationship issues and, yes, lots of sex-related material.
The couple's Alphabet City pad is "literally covered with sex toys" of all shapes, sizes and orificial uses that eager companies ship to her to try out, says Engle, a sex writer. "Mike got really excited about a ridged, curved five-pound G-spot stimulator," she adds. "It's legitimately the weight and size of an infant. He saw this thing that would scare the shit out of most guys and wants to try it, and that makes me more attracted to him and makes our relationship a lot stronger."
When Engle met Fishbein, she was hooking up a lot ("I went on a lot of dates to get dick and dinner," she says) and just getting into sex writing. Fishbein's total support of Engle's unabashed, public sexuality (the only thing he's said no to is making wax molds of their genitals for all internet users to see) is why they work. "She has a really large social following and writes about some rather risqué topics, so it's certainly broadened my horizons," says Fishbein, who is the cofounder of a marketing agency. "It comes with some challenges, like awkward conversations at family gatherings, but it's been great overall. She's able to be creative every day, and she's really happy, and that is really beneficial to the relationship and to me."
Because they're such a bonded pair, friends often ask them for advice. "One day I was like, 'Why don't we just start a podcast?' " says Engle. So they did. Readers send in questions, and the two discuss sexuality, gender politics and relationship issues each week. "Every time we sit down, I learn more about Gigi, and she learns more about me. I really appreciate having that time," says Fishbein. Excuse us, there's just some dust in our eyes.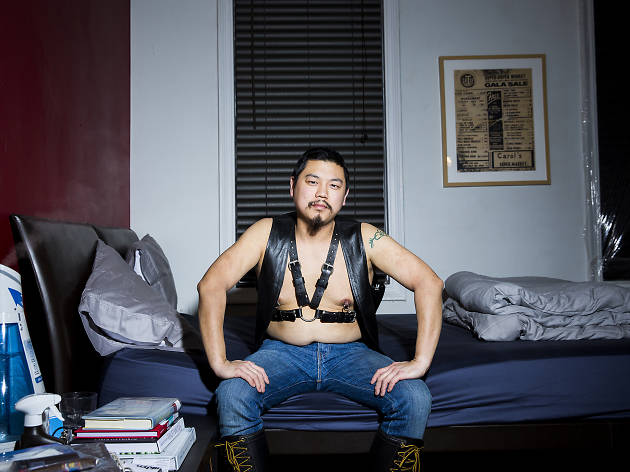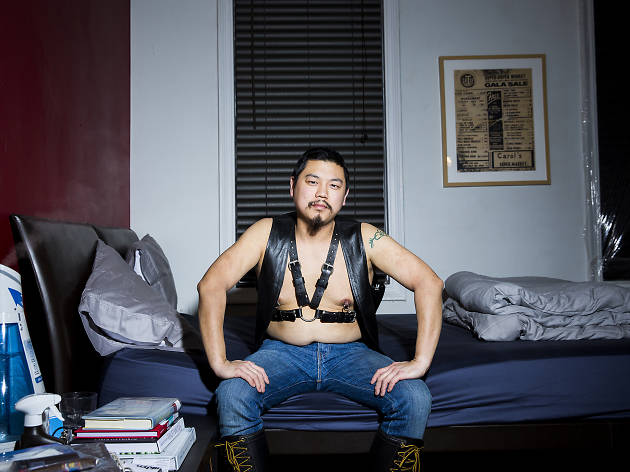 Photograph: David Williams
Jeffrey Lan, 31, Prospect Heights
After his partner of more than 10 years passed away, Jeffrey Lan says a big part of working through his grief and finding his new normal was rediscovering his sexuality. "I realized I had a lot of stress to work out, and BDSM was a good way to do that," he tells me of his late twenties. "Things like flogging [Editor's note: whipping] help me go into a different headspace; it's very meditative."
He was always interested in the kink and BDSM worlds, seeking out adventurous friends in college and exploring the gay-male leather scene when he lived in San Francisco. But then, due to the combination of being in a relationship and working full-time while going to school, sex suddenly didn't play that big of a part in his life. After becoming single again and moving to New York, however, Lan says that a few friends invited him to a kink retreat a couple of years ago, which pushed him back into that world. "I kind of forgot how much value it had for me," he says.
Now Lan tests fantasies and situations he didn't have time for in the past, such as master role-playing and breaking the skin with whips. "I like to have my limits pushed," he says. Clearly. Lan is in a new relationship, but it's open, and he doesn't plan on letting his sexual interests fall by the wayside this time around. "It feels good, and it helps me keep my sanity."
Next on his list? "Being in an official gang bang," he says. "I've been to [sex] parties and have gotten fucked by multiple people, but there's something in my mind that makes a gang bang official only if it's billed as such."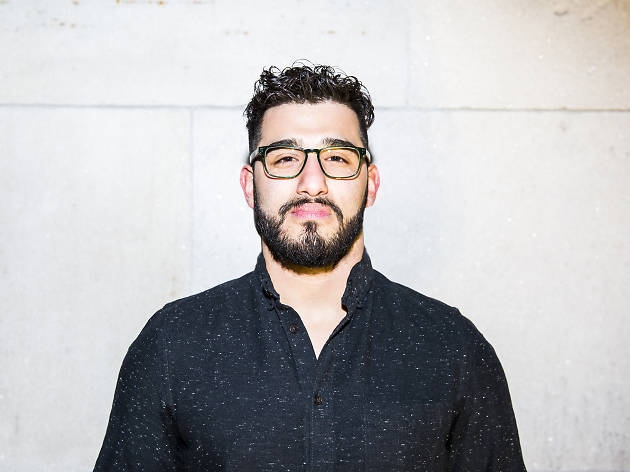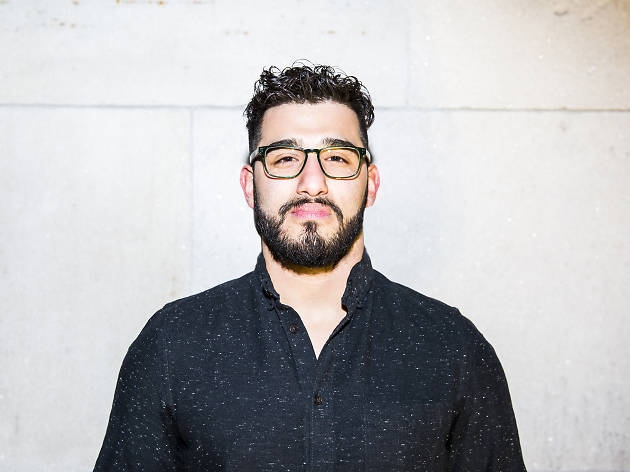 Photograph: David Williams
Nate Howard, 22, Jersey City
Nate Howard hasn't had sex in two years, but don't call him a loser. He's had offers. The thing is, he feels he's too beyond his years to relate to his peers. After graduating college in three years, cum laude, he started two businesses in photography and business consulting—both by the age of 21. These days, he works at a media agency in Soho. And although many starting out in New York do just that, it hasn't helped him make a connection with singles in his age group.
"If I try to communicate with 21- or 22-year-olds, [they're] talking about finishing school and classes, and I'm talking about rent and day jobs and starting a business," says Howard. "My older brother is about to be 28, and I connect more with his friends who are married with two kids."
Sure, Nate (who lost his virginity in high school) has gone on a few dates in the past couple years, but he hasn't found a woman who gives him the "intellectual stimulation" it would take for him to go to bed with her. "As I grow older, and I feel a lot older than I really am, I look for more of that connection," he says. Even when girls invite him back to their place, he starts thinking of reasons the relationship won't work out long-term and gives excuses to cut the date short.
So what would it take to break the seal? "It would just have to be someone who challenges me," says Howard. "If I find someone intriguing who keeps me on my toes, I'd definitely take it to the next stage—even if it were a one-night stand." Now that sounds more like the twentysomethings we know.
Want to know the sexiest movie scenes?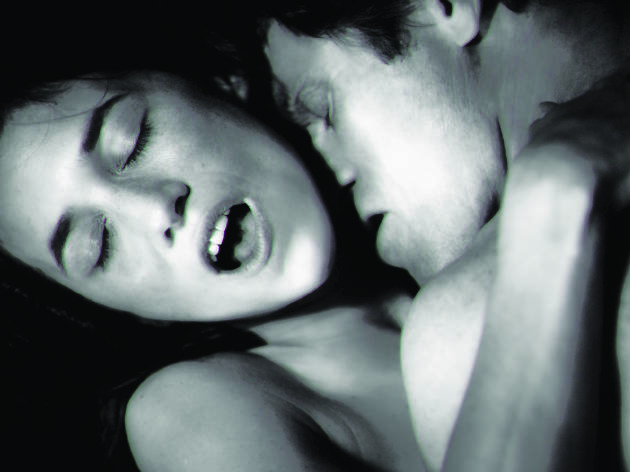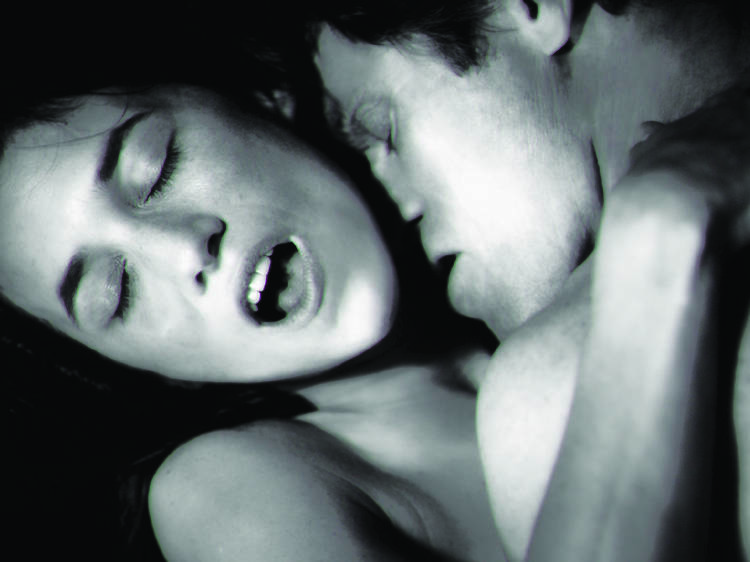 Cinema's most innovative, groundbreaking movie sex scenes, from controversial classics to daring silent films