Heads up! We're working hard to be accurate – but these are unusual times, so please always check before heading out.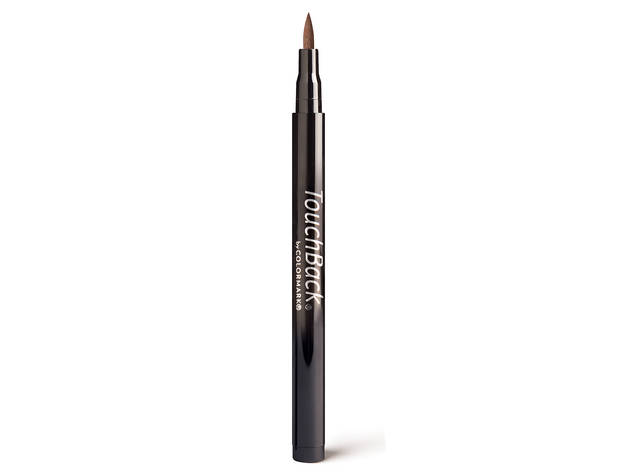 1/12
Photograph: Clay Ellis
Although this brow filler's sheer taupe color was created for women who have lost their arches due to chemotherapy, we found it works equally well in giving dirty-blond or lighter hair natural-looking definition. Use the skinny felt-tip marker to pad sparse areas or mask gray follicles. All of the proceeds from this specific shade benefit advocacy group National Breast Cancer Coalition (breastcancerdeadline2020.org) for the month of October. TouchBack BrowMarker in Blonde, $20, at Ulta, 61-35 Junction Blvd between Horace Harding Expwy and 62nd Dr, Rego Park, Queens (718-699-9004, ulta.com)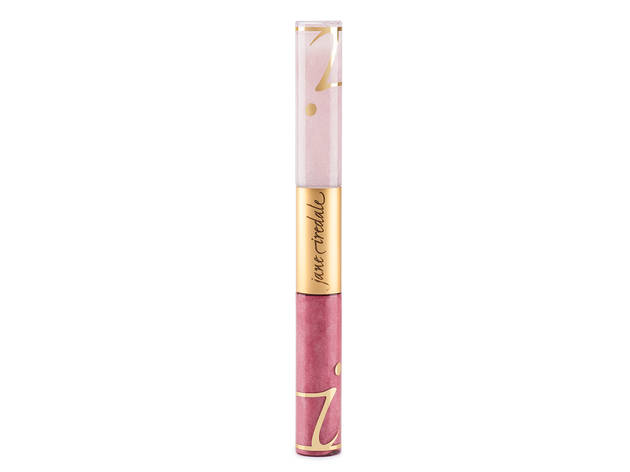 2/12
For the past five years, mineral makeup company Jane Iredale has partnered with Living Beyond Breast Cancer (lbbc.org) to create an exclusive product whose proceeds support the national organization's mission of empowering women affected by the disease. Continuing in that tradition, the cosmetics brand has launched this two-in-one lip wand, which includes a mauve stain on one end and a sparkling baby-pink gloss on the other. The duo comes in a translucent pink-zip pouch adorned with shoe charms, and its proceeds benefit LBBC for one year or until supplies run out. Jane Iredale Cherish Lip Fixation, $34, at shop.janeiredale.com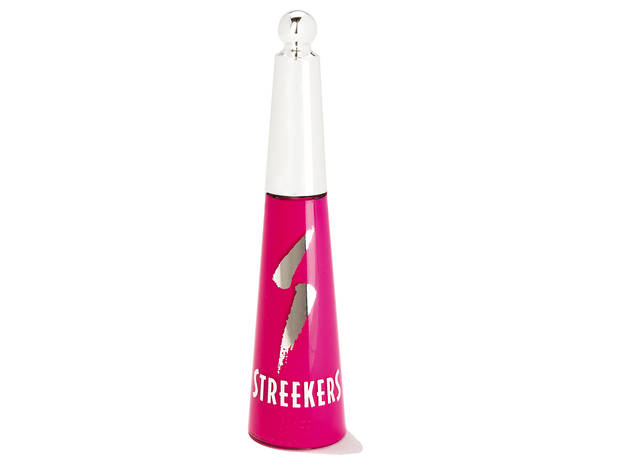 3/12
Flaunt your support for the cause by rocking fuchsia strands with the help of this temporary liquid hair color. The sponge-tip applicator makes it easy to coat follicles with the inky solution, which is at its most vibrant on blond hair (it shows up as subtle highlights on darker tresses) and won't flake off or budge until you wash it out. Throughout October, the product's proceeds support the National Breast Cancer Coalition (breastcancerdeadline2020.org) and its goal of eradicating the disease by 2020. Streekers temporary hair color in Pink, $12, at streekers.com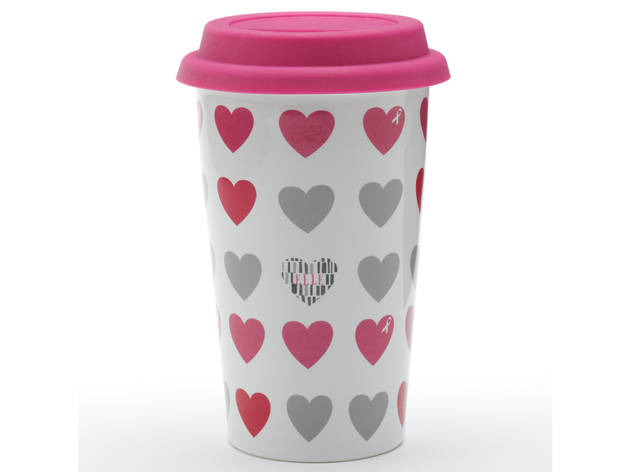 4/12
Show some love for those affected by breast cancer on your morning commute with this heart-print ceramic travel mug. The net proceeds from your purchase benefit the Wisconsin chapters—Kohl's is headquartered in Milwaukee—of Susan G. Komen for the Cure (komen.org) and the American Cancer Society (cancer.org) throughout the month of October. Kohl's Cares ELLE heart thermal travel mug, $5, at kohls.com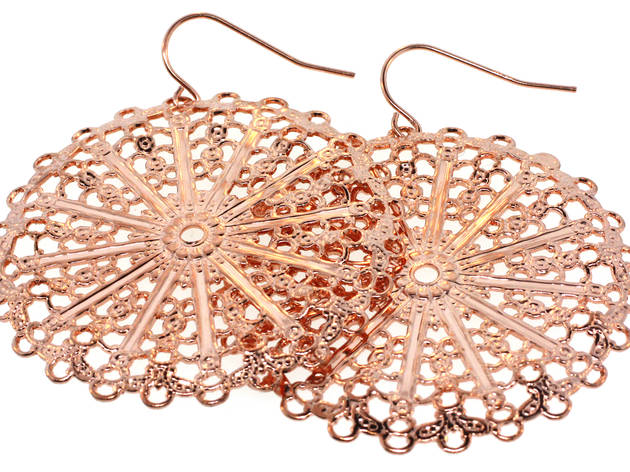 5/12
During the month of October, local jewelry designer Suzanne Somersall is donating 20 percent of the proceeds from her rose-gold and pink-inflected offerings (there are 24 baubles to choose from) to the Breast Cancer Research Foundation (bcrfcure.org). However, she's going all in for select pieces, such as these delicate vermeil-lace earrings, which are lightweight enough to don all day. KiraKira rose lace circle earrings, $95, at kirakirajewelry.com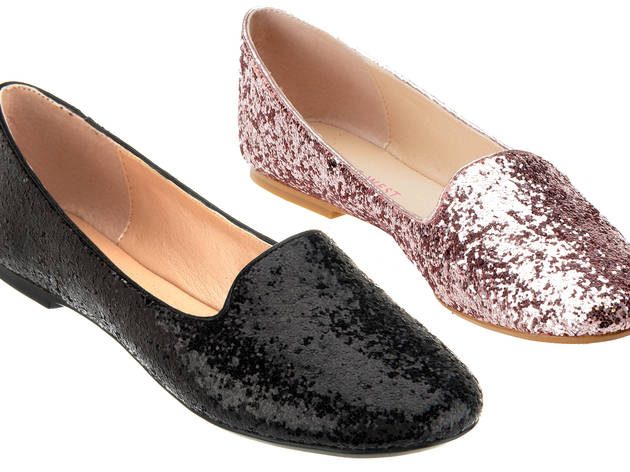 6/12
These sparkling shoes combine two of the season's biggest footwear trends: loafers and tasteful glitter. Not only are they totally affordable, but you'll have a spring in your step knowing that 100 percent of the net proceeds benefit nine different breast cancer research institutions, including Boston's Susan F. Smith Center for Women's Cancers at Dana-Farber Cancer Institute (dana-farber.org), while supplies last. Nine West glitter slip-on loafer flats, $30 each, at qvc.com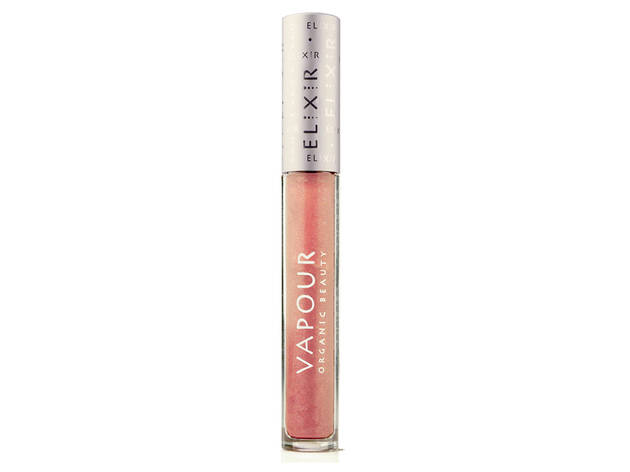 7/12
After Vapour Organic Beauty cofounder Krysia Boinis was diagnosed with breast cancer in her thirties, she became vigilant about using nontoxic products on her skin. As a result, all of the items in her cosmetics line contain natural food-grade ingredients. Now, the survivor is giving back all year long with this plumping nude-pink gloss, which gives you the appearance of liquid lips and supports the Cleveland Clinic Lerner Research Institute's (lerner.ccf.org) efforts to find the first-ever breast cancer vaccine. Vapour Organic Beauty Elixir Plumping lip gloss in Honor, $22, at James Corbett Studio, 25 W 19th St between Fifth and Sixth Aves (212-388-1296)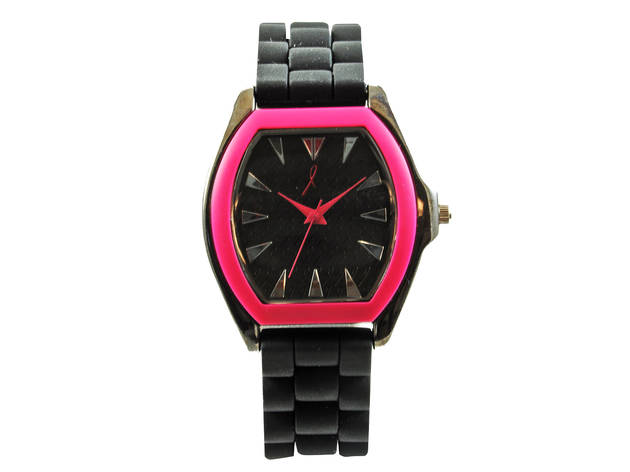 8/12
To celebrate the 20th anniversary of its Avon Breast Cancer Crusade initiative, which raises funds and awareness for the cause through events such as annual walks held around the country, the global beauty company has created this sporty silicone-strap watch. All of the net proceeds go straight back into the ABCC to further scientific research, screenings and support services. Avon Breast Cancer Crusade watch, $20, at avonfoundation.org
9/12
Support the cause while you catch some z's in comfortable undergarments from lingerie and loungewear brand OnGossamer. Each item is emblazoned with a target graphic, reminding you that for the month of October, all proceeds benefit Fashion Targets Breast Cancer (fashiontargetsbreastcancer.org.uk), which funds research projects for women 40 years old and younger who are living with the disease. OnGossamer Target Collection cami, $32; G-string, $16; and bikini brief, $16; at ongossamer.com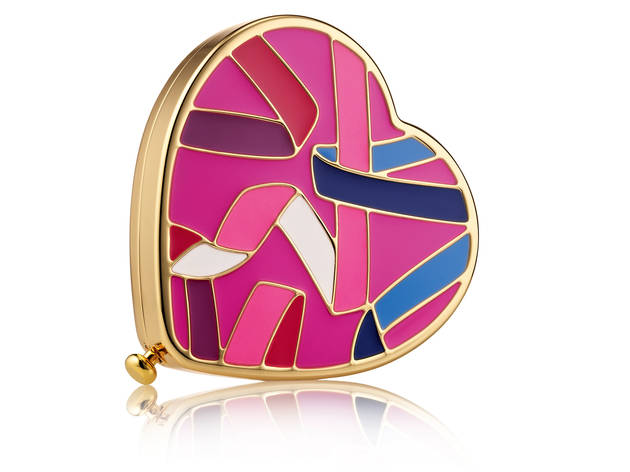 10/12
This mosaic-like, eye-catching compact, filled with Lucidity translucent pressed powder, is part of Estée Lauder's Evelyn Lauder Dream Collection. The charitable, limited-edition beauty items (including a wrinkle-lifting serum, lipstick-and-pouch set and commemorative pin) were created to honor BCA campaign founder and pink ribbon cocreator Evelyn Lauder, who passed away last year. The compact's touch of blue represents the approximately 1 percent of breast cancer cases that are diagnosed in men. One hundred percent of the proceeds from will be donated to the Breast Cancer Research Foundation (bcrfcure.org) through June 2013. Estée Lauder Evelyn Lauder Dream compact, $75, at esteelauder.com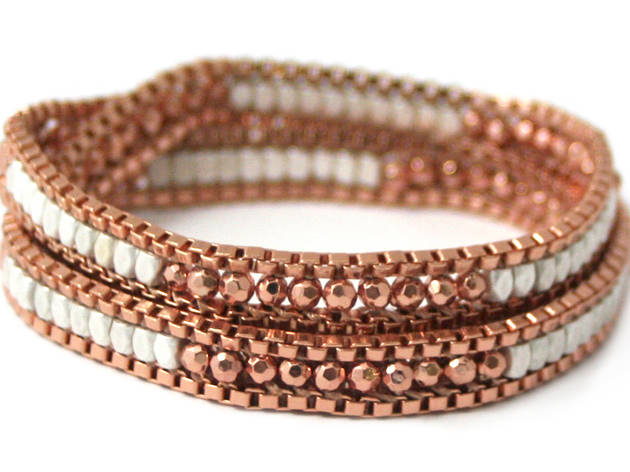 11/12
Start an arm party with this versatile double-layer wrap bracelet, which can also be unfurled and worn as a necklace. Based on a popular triple-row gunmetal style, this rose-gold variation's pinkish hue is a nod to its charitable efforts. Net proceeds through October are donated to the Noreen Fraser Foundation (noreenfraserfoundation.org), which raises funds for women's cancer research. Stella & Dot Luna rose-gold wrap bracelet, $118, at stelladot.com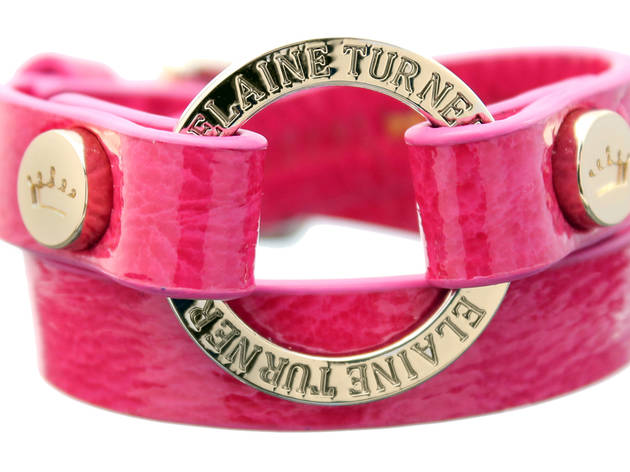 12/12
Breast cancer awareness hits close to home for accessories designer Elaine Turner: Her mother is currently being treated for the illness. By purchasing this leather wrap bracelet during the month of October, you'll be supporting the Nellie B. Connally Breast Center (mdanderson.org), a Texas treatment facility where Turner's mom is receiving care. Elaine Turner Marlaine leather wrap bracelet, $55, at elaineturner.com
BCA products that donate all net proceeds to breast cancer research
You can feel confident that your Breast Cancer Awareness purchases are actually making a difference by scooping up one of these items, whose net proceeds are donated entirely to the cause.