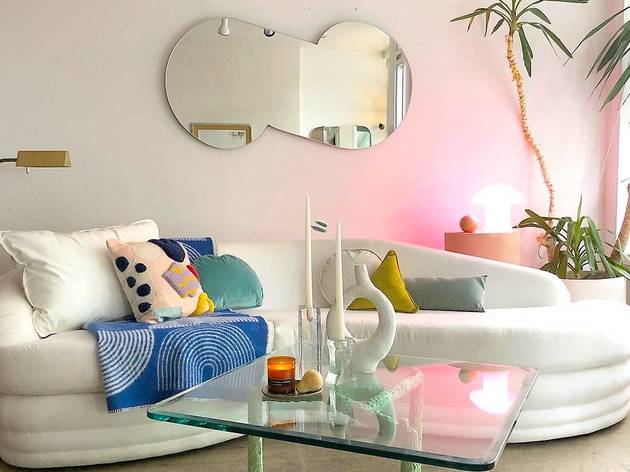 Where to buy NYC gifts for the holidays
Close all those tabs! These New York stores and businesses sell incredible NYC gifts that are worth going out and putting your face mask on for
Searching for Christmas gift ideas for someone who's one of a kind? Luckily, so are the NYC gifts from New York's brick-and-mortar shops. Before you start pinning through your BFF's Amazon wish list, take a moment to sift through the unique gifts that can be found at the best places to go shopping in NYC. To get you started, we've curated a list of home decor stores with stunning antiques, the best bookstores with cute-as-hell merchandise, and more only-in-New-York gift shops with extraordinary presents.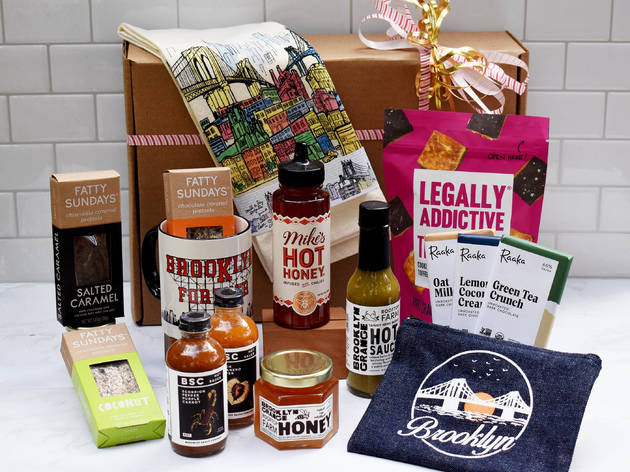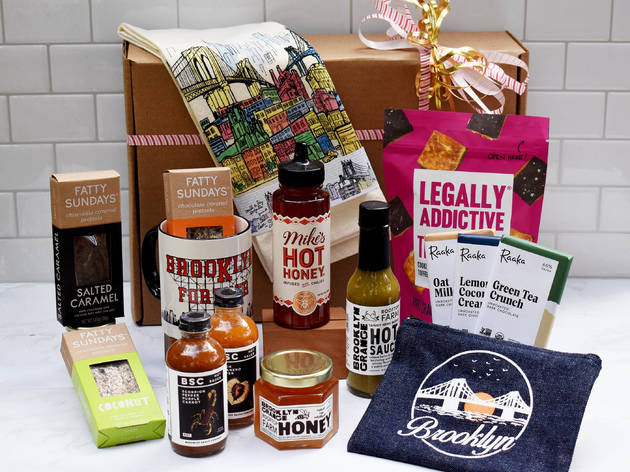 Photograph: Courtesy Exit9 Gift Emporium
You would be hard-pressed to leave this cheerful store without finding something that makes you crack a smile. Though both the East Village outpost and its sister store in Brooklyn boast a plethora of items—home goods, electronics, clothing—they all have similarly upbeat energy. Expect lots of bright colors, sassy quotes ("This is fucking delicious!") and whimsical toys, with an entire section dedicated to products made in New York City. Oh, and you'll need a card; the shop has a sweet selection of funny ones, for example: "Let's drink mulled wine and talk shit!"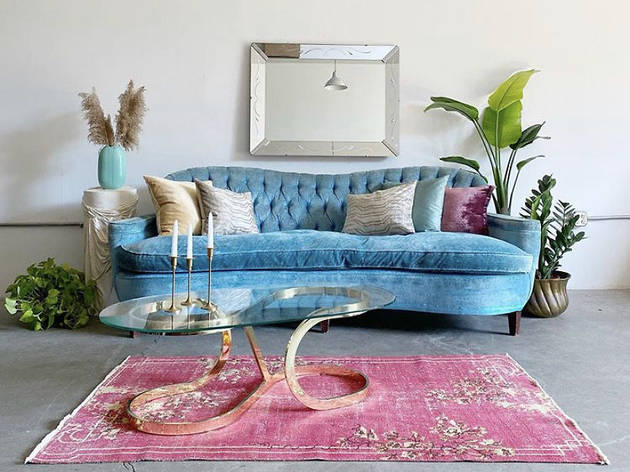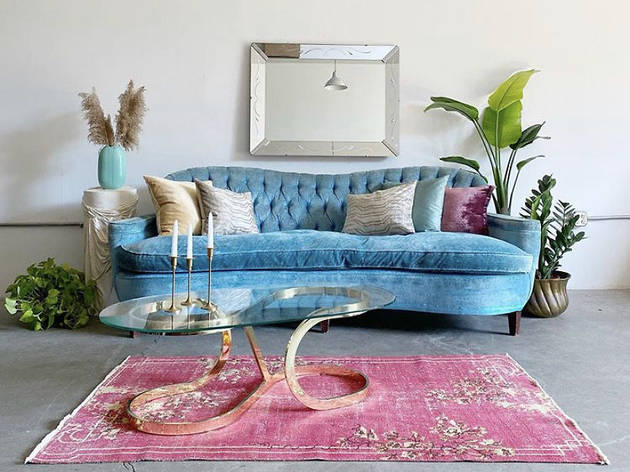 Photograph: Courtesy Dobbin St. Vintage Co-op
Searching for a present for someone who desperately wishes to relive the glory days of Woodstock, Nudie suits and wicker furniture? This affordable bohemian vintage fave can scratch that itch. Most of the Greenpoint spot's loot dates back to the '60s and '70s and includes funky furniture like peacock chairs and gorgeous vanity trinkets like mirrored beauty trays. And since most items are one of a kind, we suggest trolling the treasure trove's Instagram account (@dobbinstcoop) for updates on what blasts from the past have just arrived. Tip: they almost always have a packed-bin of disco balls for sale.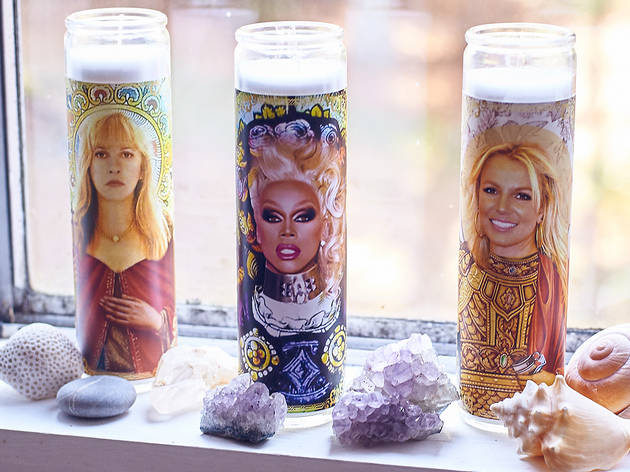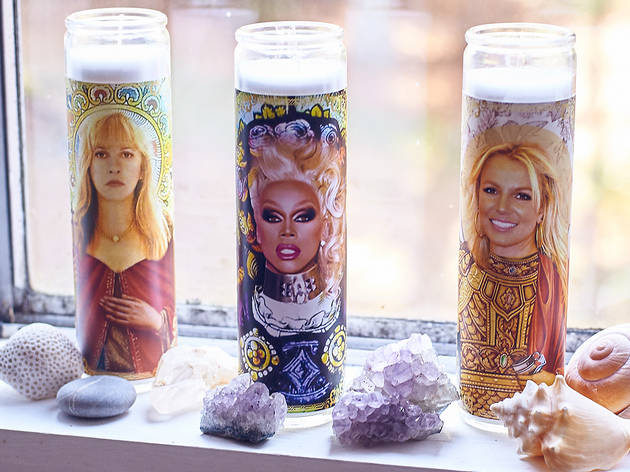 Photograph: Courtesy Friends NYC
New York is lucky to be the home of Friends — and yes, we're referring to the Bushwick storefront, not the '90s TV show. Aside from new and vintage wares for all genders, the hot spot sells a wide range of gifts, especially for the natural-loving, inner mystics inside each and every one of us. Admit it, you buy palo santo by the bundle! For NYC gifts, we've got our eyes on Roberta's Cookbook, Rupaul Pillar Candles, and Stitch It Embroidery Kits.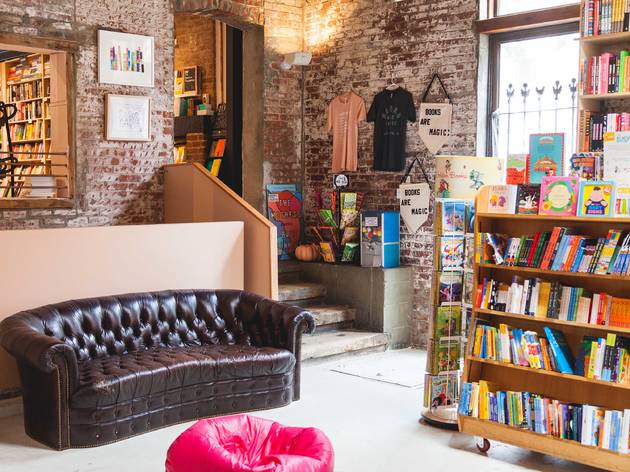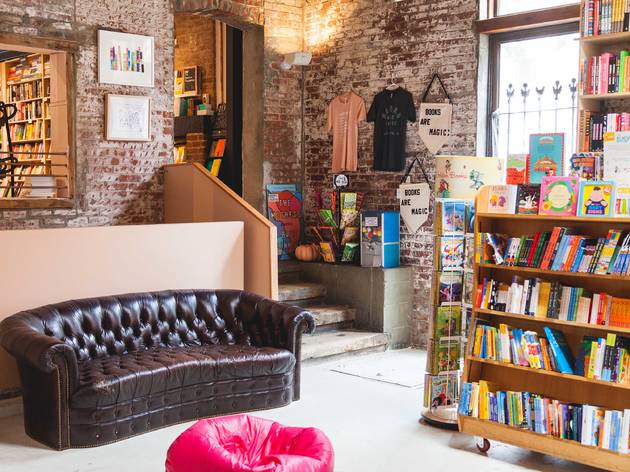 Photograph: Courtesy Books are Magic/Michael Chin
Have a discerning bookworm in your life? Novelist and local resident Emma Straub (Modern Lovers) opened this expertly curated Carroll Gardens store earlier this year after the much-loved longtime neighborhood staple BookCourt shuttered. In addition to the staff picks and local favorites displayed prominently up front, the shop has an abundant selection of children's literature. With exposed brick, comfy reading nooks and deconstructed lighting, it's a place where you'll want to spend a lazy afternoon perusing tomes.
Right now, it is looking like we're going to be wearing face masks in our day-to-days for longer. Why not gift one with some razzle-dazzle as a stocking-stuffer. New York brand High Dive has been making very on-trend patterned masks from blue clouds to pink cow prints. Some even come equppied with fancy neck ties. All accessories are made in NYC by founder and creative director Lila Habermann.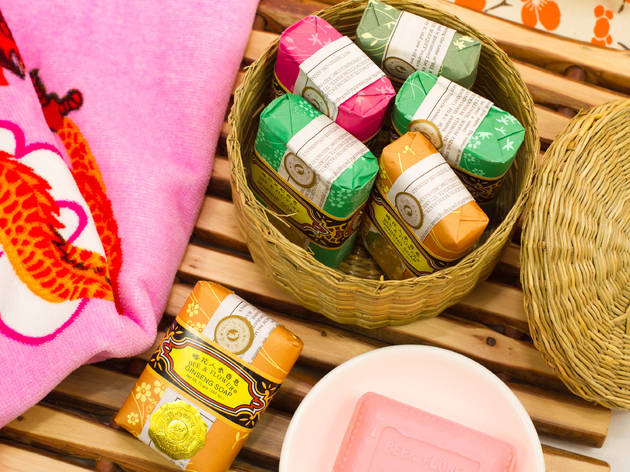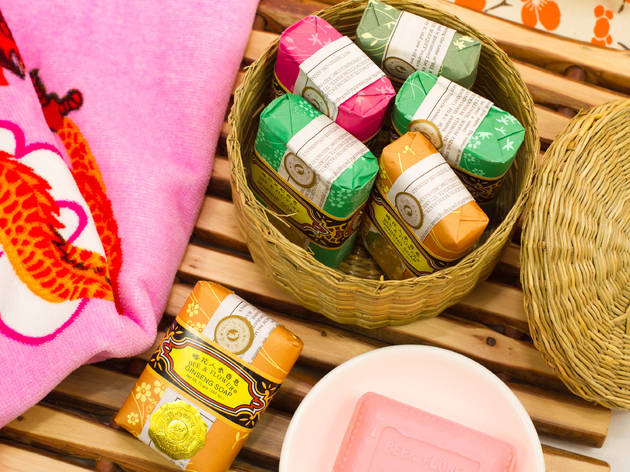 Photograph: Courtesy Pearl River Mart
Prepare to feel like you've been whisked away to Shanghai upon entering this Tribeca go-to for home goods, many of which you'll only find here. Even though the new location is smaller than its massive former Soho outpost, the shop has still managed to pack in thousands of Chinese products like beautiful ceramics and traditional tea sets. Best of all, the prices are incredibly reasonable; almost everything in the store is less than $100. But be warned: You'll definitely leave with more items than the ones on your list.
Want to send a curated floral bouquet to someone who needs a pick-me-up during the holidays? Check out this Brooklyn-based floral company Oat Cinnamon, run by Ryan Norville. There is certainly artistry involved in every flower arrangements, which stay in the aesthetic of fairytale-meets-pastels. Norville usually uses dried flowers, starting with greens like eucalyptus and then fills out the bouquets with pale-colored carnations. Right now we'd call out the Ryan Bouquet ($70) which draws from the ocean (and mermaids!) with blue and cream fern, pampas grass and bunny tails and lasts for months.
Feng Sway is a gift-shop oasis in Greenpoint that's wall to wall with kooky vintage clothing like silk kimonos and chain halter tops, antique furniture, eclectic knickknacks, incense, and exotic plants. You won't leave empty handed, in fact, you'll most likely leave with with a gift for someone—and for yourself.
Need to find something for a friend with funky vintage taste? Odd Eye NYC, a digital design business previously based in East Village, always have something quirky-cool up their sleeve from rare Keith Haring silkscreen prints, to vintage raindbow ashtrays. To channel optimistic juju as we enter 2021—gift their latest Frozen Moment pop-art calendar. Designed in collaboration with Brooklyn artist Alistair Matthews, and Thomas Haskett on graphics, the colorful creation is jaw-dropping. Each unique page has a fun surprise to start off the month right, from a frozen spaghetti and meatballs to spilled milk.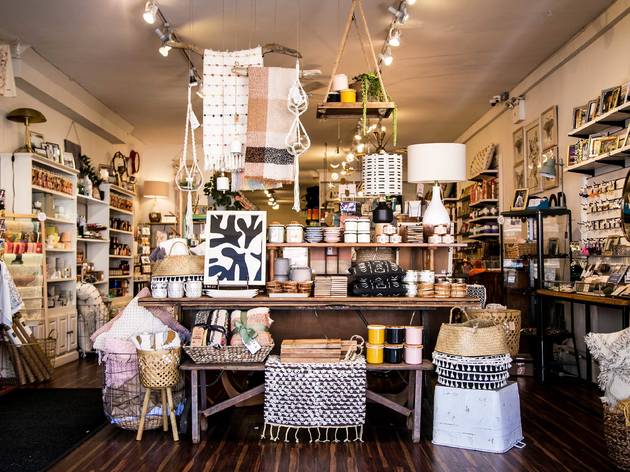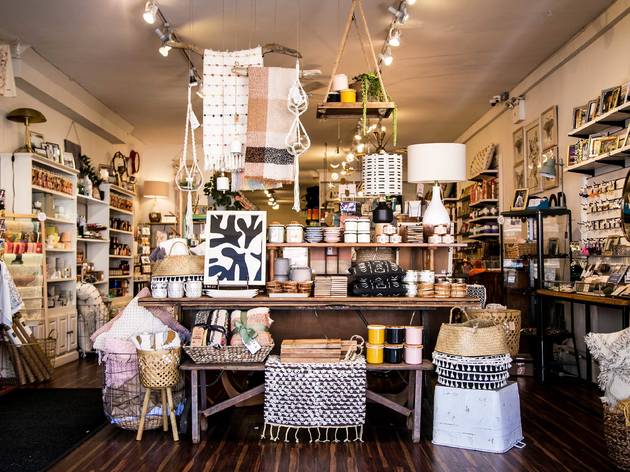 Photograph: Courtesy Lockwood Shop
Here's another Astoria treasure trove that's currently filled with amazing presents, stocking stuffers, and Hanukkah gifts for those looking to shop in the $25-and-under department. Our gut tells us the Hanukkah dish towels that read "If only the wine could last for eight nights," the "New York Forever" beanie, and the Schitt's Creek Coloring Book will be this year's hot ticket items. If you're looking for a prezzie that really sums up the year, there are "Social Distancing Club" mugs for the introverts who will likely still be introverts in 2021.
Show more