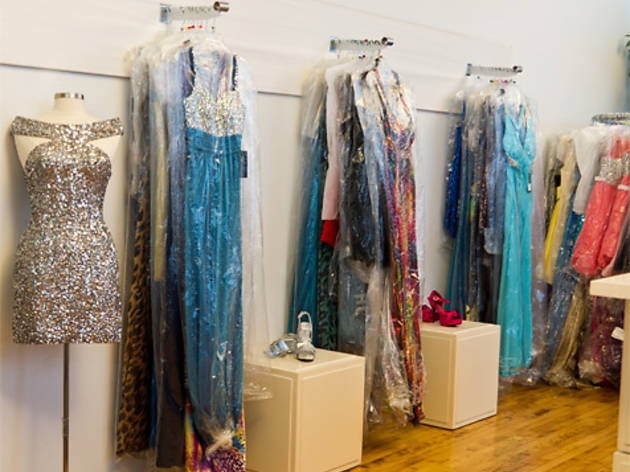 1/20
Photograph: Richard Burrowes
MissesDressy.com showroom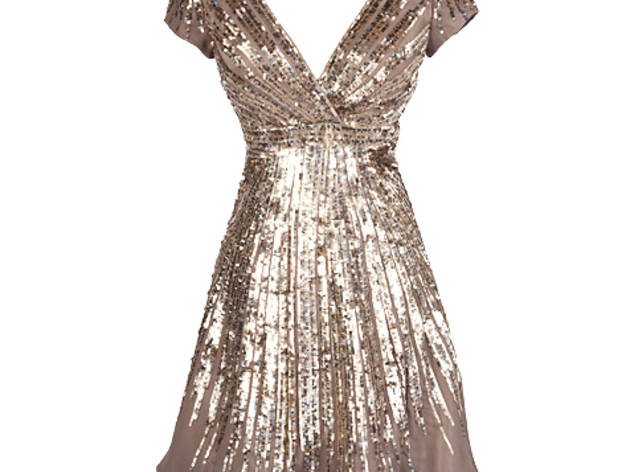 2/20
Photograph: Nitzan Krimsky
Jovani Prom short-sleeve sequin dress, $500, at MissesDressy.com showroom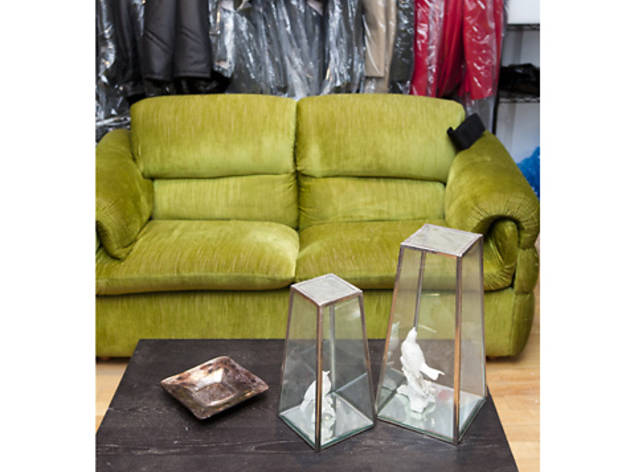 3/20
Photograph: Julia Gartland
Vaute Couture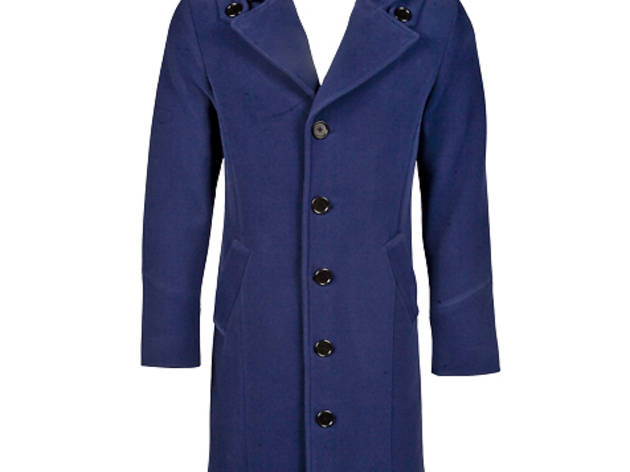 4/20
Vaute Couture men's European-fit dress coat, $500
5/20
Photograph: Nitzan Krimsky
Vaute Couture velvet peacoat, $398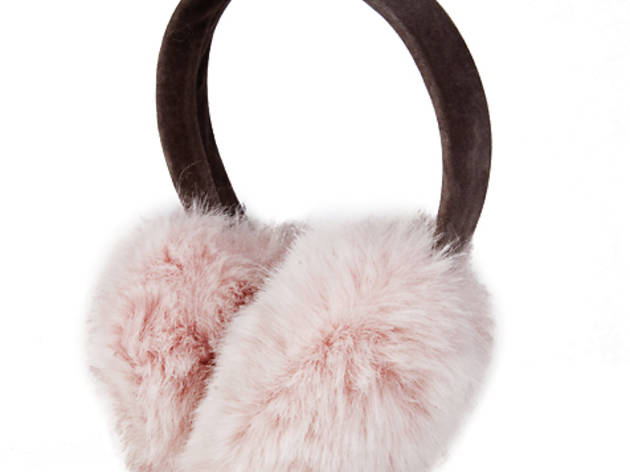 6/20
Photograqph: Nitzan Krimsky
Vaute Couture faux-fur earmuffs, $60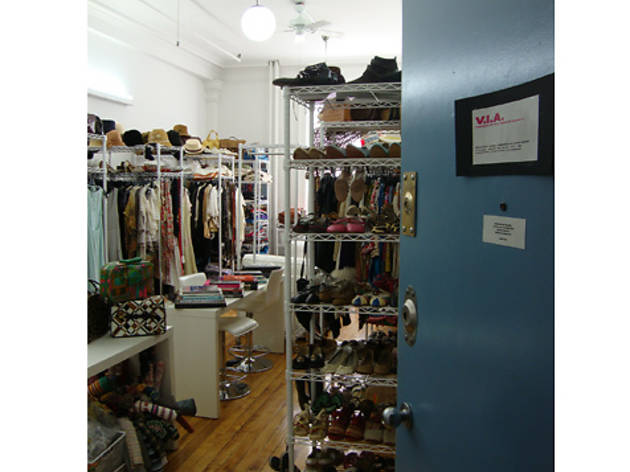 7/20
V.I.A. Vintage Intelligence Agency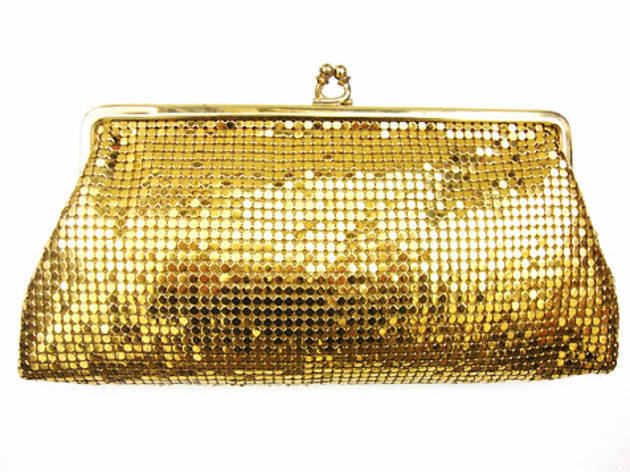 8/20
Whiting & Davis '50s metal mesh evening clutch, $85, at V.I.A. Vintage Intelligence Agency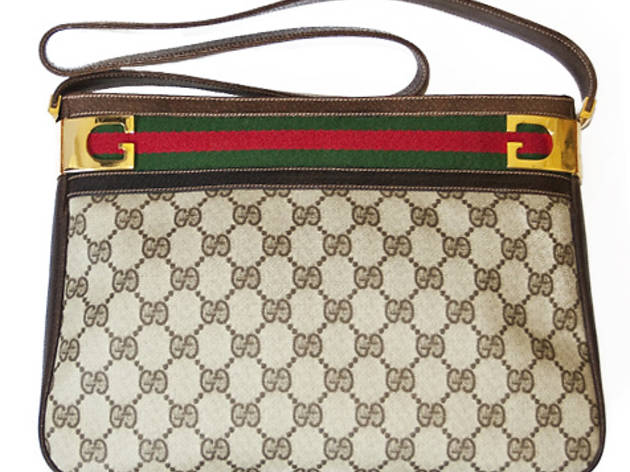 9/20
Photograph: Lindsay Taylor
Gucci '80s logo-print bag, $400, at V.I.A. Vintage Intelligence Agency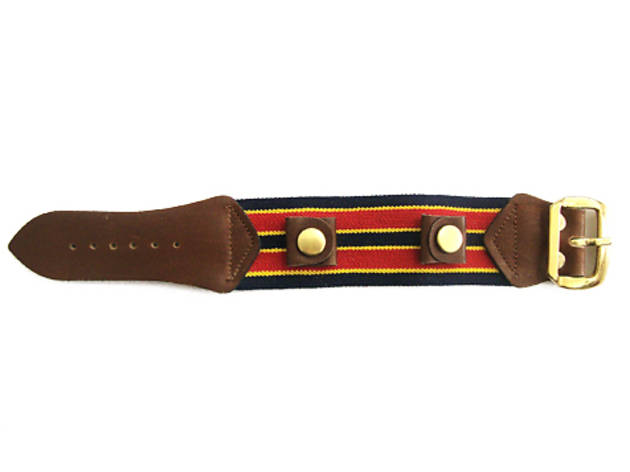 10/20
'70s striped canvas-and-leather watch strap, $65, at V.I.A. Vintage Intelligence Agency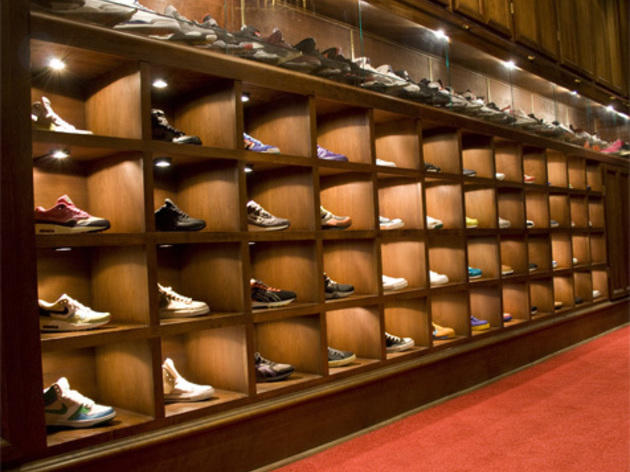 11/20
Photograph: Stephanie Gussin
Alife Rivington Club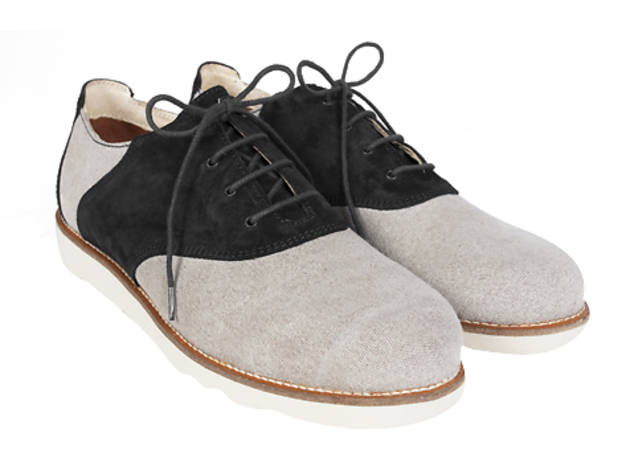 12/20
Photograph: Jakob N. Layman
Pointer leather-and-canvas shoes, $110, at Alife Rivington Club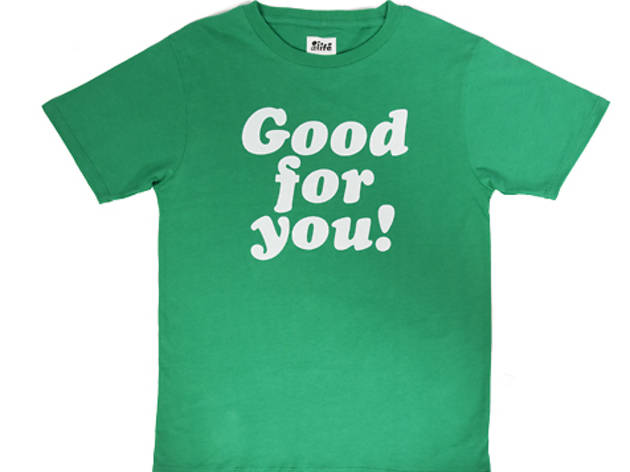 13/20
Photograph: Jakob N. Layman
Alife NYC jersey tee, $32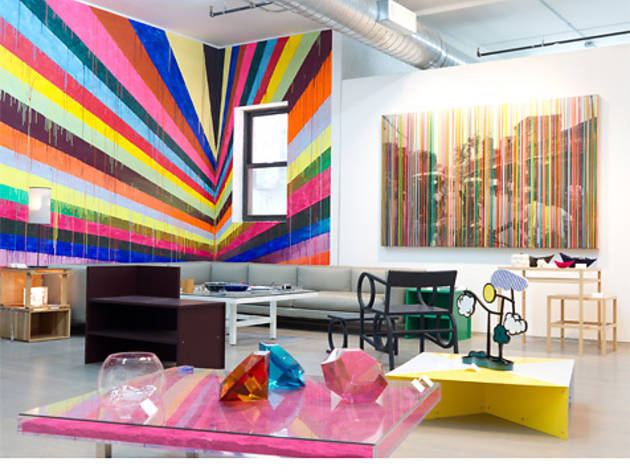 14/20
Photographs: Richard Burrowes
Artware Editions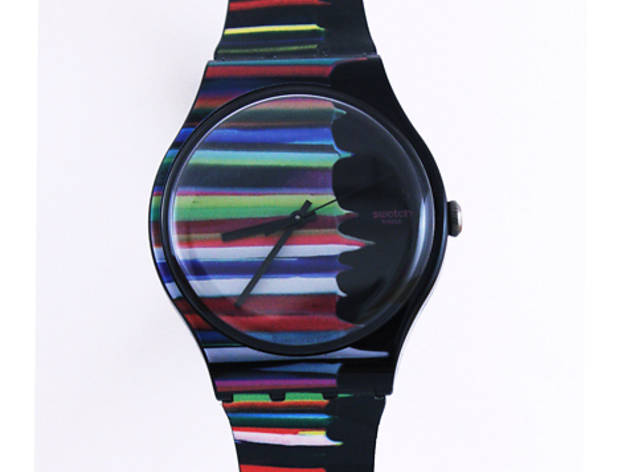 15/20
Markus Linnennbrink colorful paint-drip watch, $70, at Artware Editions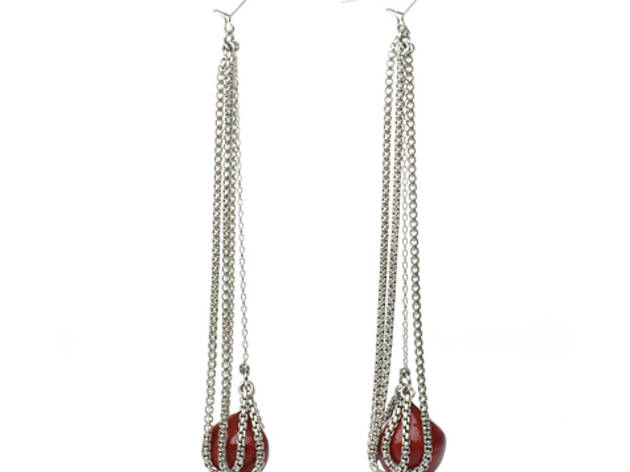 16/20
Little M by Miyeon Lee drop-chain earrings, $120, at Artware Editions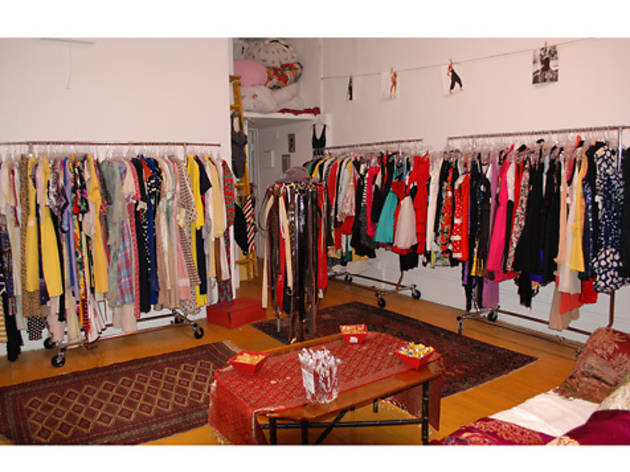 17/20
Photograph: Jolie Ruben
Shareen Vintage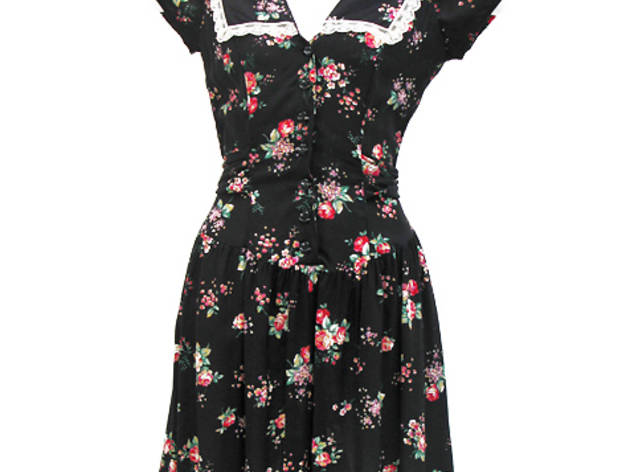 18/20
Molly Malloy All That Jazz '90s floral minidress, $48, at Shareen Vintage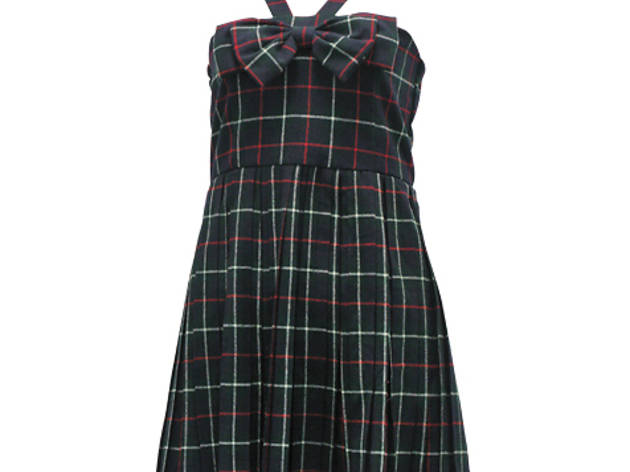 19/20
Shareen Again plaid playsuit, $48, at Shareen Vintage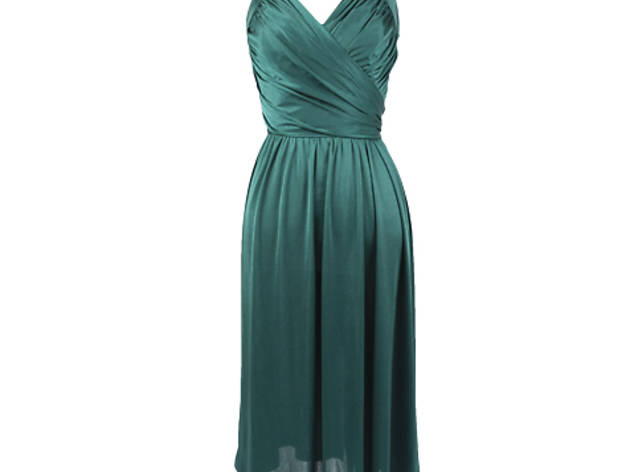 20/20
Photograph: Jakob N. Layman
Jersey wrap dress, $62, at Shareen Vintage
Best secret shops in New York City
There are spoils to be had at these covert stores for those in the know.
RECOMMENDED: Best places for shopping in NYC
MissesDressy.com showroom
This eveningwear emporium originated as an e-commerce site for special-occasion frocks in 2010, and opened its brick-and-mortar showroom just a year later to provide New York customers with gratis consultations and fittings. Since the site carries more than 8,000 dresses from 120 brands like Sue Wong, Tadashi Shoji and Badgley Mischka, it's necessary to book the one-on-one services in advance so a staff member can help you hash out the specifics of your dream dress. Upon arrival, similar styles (or a few you picked out from the website ahead of time) will await you in the private fitting room. For the upcoming blitz of holiday fetes, consider party-hopping in Hannah S sequin-and-tulle frocks ($198), Scala by Ashley Lauren one-shoulder ruffle neckline dresses or Sentimental lace-covered bodycon styles ($139). If you're after a more dramatic evening look, sizzle in Jovani Prom floor-length strapless sweetheart-neckline dresses ($550). 37-24 24th St at 38th Ave, suite 340, Long Island City, Queens (877-334-1786, missesdressy.com). Mon--Fri 9am--6pm.
Vaute Couture
Faced with the difficulty of finding an ethical coat warm enough to withstand harsh Chicago winters, former model and longtime vegan Leanne Mai-ly Hilgart took it upon herself to create her own outerwear in the fall of 2008. Though she officially launched her label of windproof, snow-resistant, cruelty-free coats a year later, it wasn't until February 2011 that she opened her Chelsea showroom to the public (to book an appointment, e-mail sales@vautecouture.com). Inside the petite studio, clients (including celeb PETA member Alicia Silverstone) get one-on-one time with Hilgart while thumbing through the racks of men's and women's jackets made from high-performance Polartec fabric. All of the toppers are constructed in the Garment District, including ladies' flirty velvet peacoats ($398) and quilted puffer jackets ($450), and men's slim, European-fit dress coats ($500). The line has also expanded to include vegan knitwear ($44--$148), clothing ($26--$64) and jewelry ($25--$30). Keep warm with handmade soy-knit pom-pom hats ($88), "Friends not food" screen-printed eco-fleece sweatshirts ($64) and colorful faux-fur earmuffs ($60). 114 Stanton St (917-388-3995, vautecouture.com).Mon–Sun noon–8pm.
V.I.A. Vintage Intelligence Agency
When Suzanne McCoy Fitschen opened this vintage gold mine in January 2011, it was exclusively reserved for fashion stylists and designers. Luckily for the rest of us, V.I.A.'s showroom began welcoming the general public in July. Though Fitschen offers services such as personal styling, wardrobe assessment, appraisals and estate liquidations ($100--$200 each per hour), it's completely free to browse. Only one shopper is served at a time, so you won't have to elbow your way to an '80s Gucci logo-print bag ($400) or a '50s Whiting & Davis metal mesh evening clutch ($85). The meticulously curated 3,000-plus piece collection is constantly revolving more than 100 years of fashion through its doors, and is organized by theme (i.e. Edwardian). So while you might find a preppy '70s striped canvas-and-leather watch strap ($65) and a bright pair of '60s Aris wool gloves ($65) next to each other, a decidedly disco '80s Emanuel Ungaro floral-print silk blouse ($175) would be kept far away from a hip-hop-esque '70s Furrina stadium jacket ($125). Mention TONY when booking an appointment (call or e-mail info@viavtg.com) to receive 20 percent off any purchase or consulting service through Nov 30. 611 Broadway at W Houston St, suite 534 (212-673-0703, viavtg.com). Mon--Fri 10am--6pm.
Hidden storefronts
Alife NYC and Alife Rivington Club
Marked only by a small bronze placard and a buzzer, these side-by-side stores radiate exclusivity before patrons even take a step inside. Through one door, streetwear brand Alife NYC sells its house line of men's apparel, including "Good for you!" jersey tees ($32) and five-panel chambray caps ($35). Enter through the other and you'll find yourself surrounded by wall-to-wall light boxes showcasing sneakers, such as Pointer leather-and-canvas chukkas ($110), Alife nylon mid-tops ($85) and one-of-a-kind Alife x Warrior Classic hand-painted tennis kicks ($55). A glass display case hosts the most hard-to-find pairs, including Air Jordan XI Space Jam sneakers ($550) from the 2001 release. Regardless of where you find yourself, both of the long, narrow shops are reminiscent of an elite '20s speakeasy, with cherrywood interiors, low leather couches and ostrich-grain wallpaper. 158 Rivington St at Clinton and Suffolk Sts (212-375-8116, alifenyc.com). Mon--Sat noon--7pm, Sun noon--6pm.
Artware Editions
Located across the street from the New Museum, this design-focused gallery quietly resides above a busy home-supply store with only a banner hanging outside its second-story window advertising its existence. Cofounders Rebecca Kong and Jon Tomlinson both worked as contemporary art dealers before they started Artware Editions in 2006 to challenge visual artists to produce limited-edition, functional design objects, such as Christopher Kurtz's circle-motif armchair and ottoman set ($1,500). The only criteria are that the pieces must have utility and a strong conceptual connection to the artists' previous work. You'll find items from nearly 150 artists (including Marina Abramovic and Damien Hirst) on display in the white-walled space. Highlights from the collaborative efforts include Markus Linnennbrink colorful paint-drip watches ($70), Ligorano/Reese fuck snow globes ($60) and Little M by Miyeon Lee drop-chain earrings ($120). 270 Bowery St between E Houston and Prince Sts, second floor (212-463-7490, artwareeditions.com). Mon--Fri 11am--6pm, Sat noon--5pm.
Shareen Vintage
Shopping at Shareen Mitchell's second-floor vintage sanctuary feels like being a member of a secret society: From the outside, the store's only telltale sign is a lone red dress hung on the fire escape, which indicates when the shop is open. Inside, racks of bohemian-chic women's clothing from the 1900s through the '90s are spread throughout two rooms. Mitchell specializes in affordable merchandise from lesser-known brands, and her finds include a '60s gold brocade dress ($92), a Godchaux double-breasted peacoat ($75) and a '90s Molly Malloy All That Jazz floral minidress with an oversize collar ($48). She also alters and retags vintage pieces under her own label, Shareen Again, like she did with a wool plaid playsuit ($48) and a mini halter party dress ($88). There are no changing rooms (and no guys allowed!), so make sure to dress in layers if you plan on trying anything on. The complimentary wine and champagne should help you get over any reservations you may have about stripping down in front of strangers; there's also gratis candy and popcorn for snacking. 13 W 17th St between Fifth and Sixth Aves, second floor (212-206-1644, shareenvintage.com). Wed--Fri 1--9pm; Sat, Sun 2--6pm.