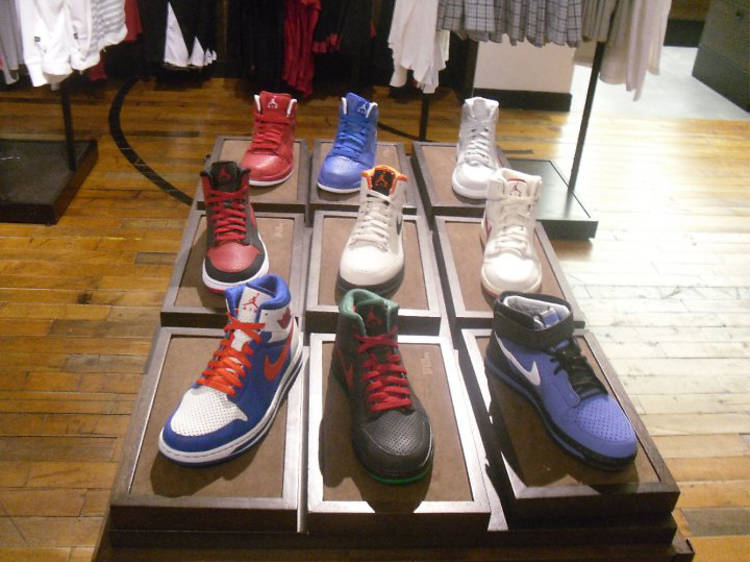 Providing an assist to ballers, this glass-and-steel joint is the first in the nation dedicated to just Nike, Converse and Jordan kicks and clothing. Modernist glass displays of court-friendly sneakers surround photos of stars such as LeBron James, Kobe Bryant and Carmelo Anthony, and if you feel like stepping into their shoes, you can pick up the NBA players' personalized models. Splashy T-shirts, hoodies and warm-up jackets will keep you looking like a pro even if you're a mere benchwarmer; and superfans can snag limited-edition shoes.
Standout sneaks: Nike Hyperdunk '08
The shoe was originally released in 2008, but now it's making a comeback. Taking an on-the-court look and adapting it to the streets, it may look chunky, but it has a comfortable fit and is super lightweight.