Heads up! We're working hard to be accurate – but these are unusual times, so please always check before heading out.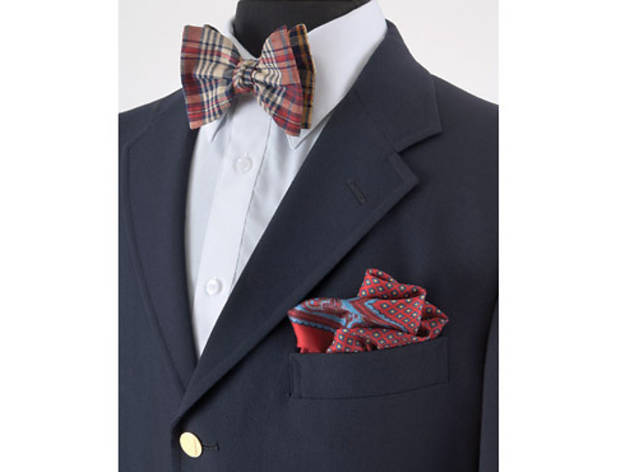 1/8
Photograph: Eileen Costa
Navy blazer with pocket square by J. Press, 1970sFounded in 1902 on Yale's campus, J. Press crafted signature jackets that "were custom-made from the best-quality fabrics and exemplify the quiet but elegant side of Ivy style," says Mears. The company's suits have also been worn in the Oval Office. (George H.W. Bush, a Yalie, famously distanced himself from Brooks Brothers Republicans as a J. Press man.)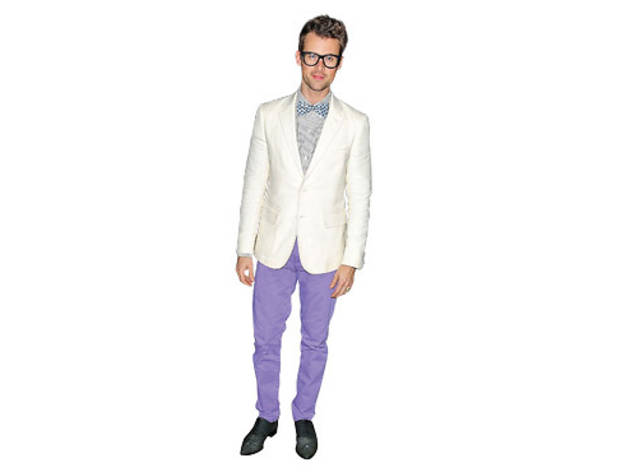 2/8
Photograph: MediaPunch Inc / Rex USA
Where to see it: Celebrity stylist Brad Goreski mixes classic collegiate fashions like patterned bowties with smartly tailored blazers to create his trademark look.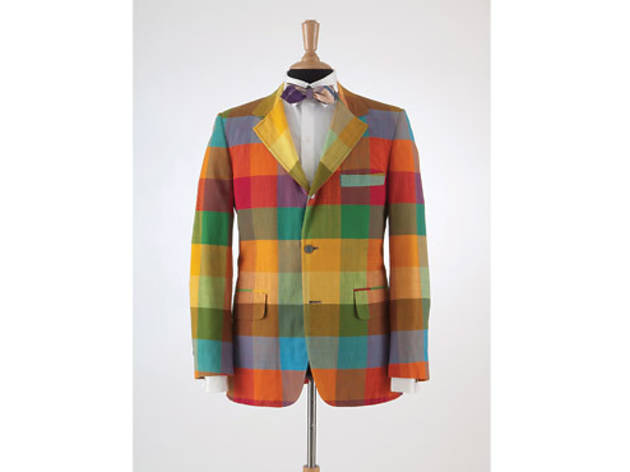 3/8
Photograph: Eileen Costa
Madras jacket by Chipp, circa 1970Former J. Press employee Sidney Winston started this New York clothing company in 1947. In addition to outfitting John F. Kennedy and his brother Robert throughout their political careers, Winston is credited with contributing patchwork madras cloth, four-paneled trousers and embroidered corduroy to the preppy world long before Vineyard Vines sewed whales onto its pants. The company also popularized the "go-to-hell" look, selling Shetland sweaters in saturated hues such as hot pink and lemon yellow.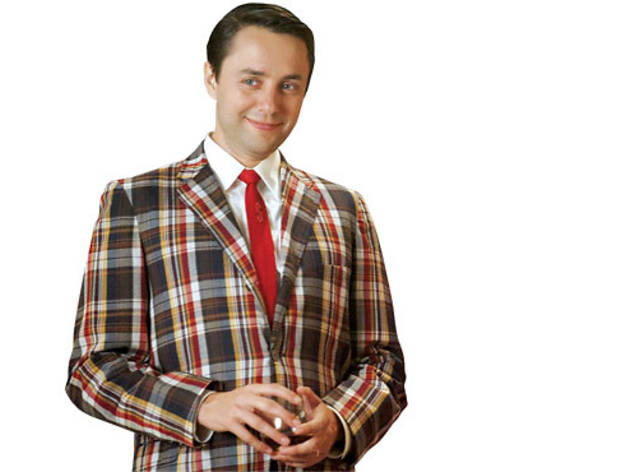 4/8
Where to see it: Mad Men's Pete Campbell, a Dartmouth graduate, has no trouble pulling off a loud madras jacket at Don Draper's birthday party in season five.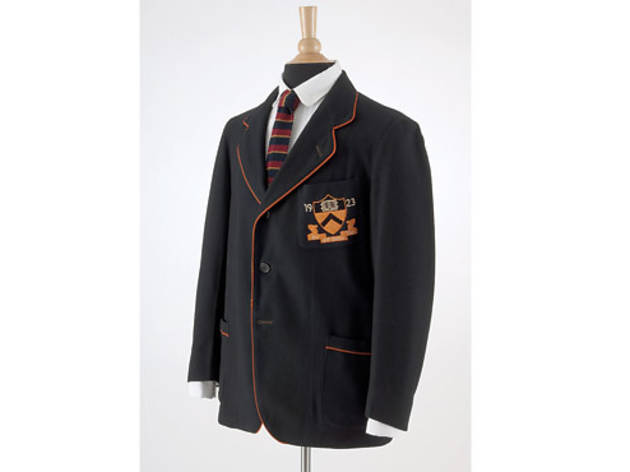 5/8
Photograph: Eileen Costa
Black blazer with orange trim and Princeton University insignia by Brooks Uniform Company, 1923This jacket was made by the company that became Brooks Brothers. The retailer specialized in modifying elements of an Englishman's wardrobe to make staples for an American closet. The company ditched structured Savile Row tailoring for more natural silhouettes, and popularized button-down oxford shirts, polo coats and Shetland sweaters.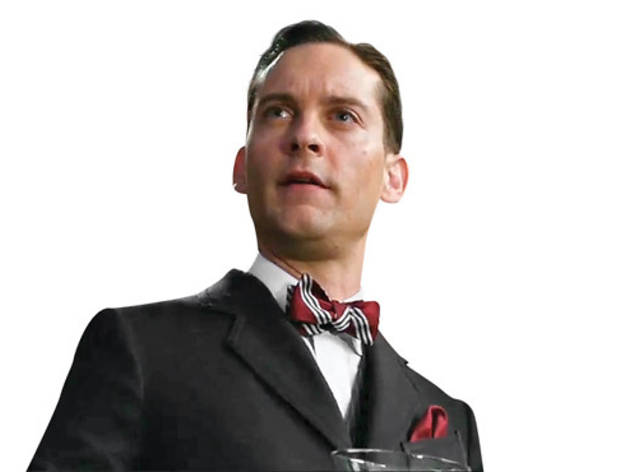 6/8
Where to see it: If you're sensing echoes of Ivy League halls in previews for Baz Luhrmann's forthcoming The Great Gatsby, there's a reason: Brooks Brothers is the official men's clothier for the film.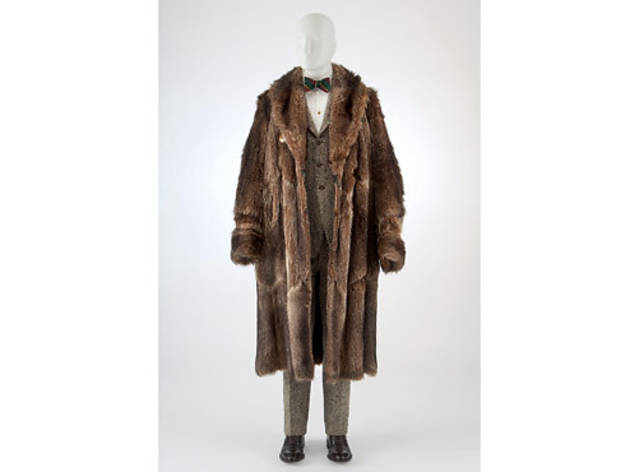 7/8
Photograph: Eileen Costa
Raccoon-fur coat worn by Joseph Verner Reed, Yale Class of 1926During the 1920s, the raccoon coat was a huge fad that started on college campuses and spread throughout the country. Popular crooner Rudy Vallée even had a hit song called "Doin' the Raccoon" at the time.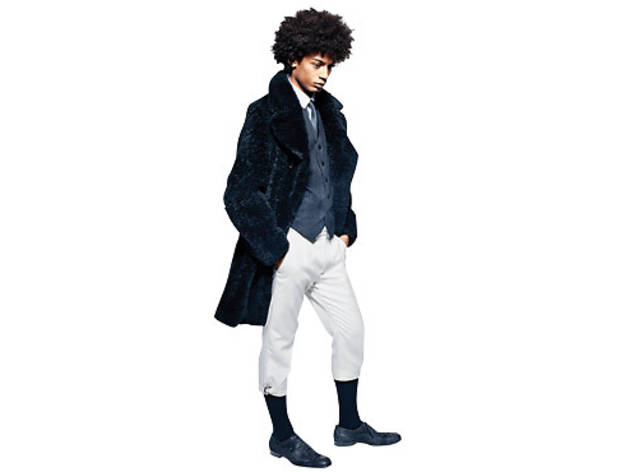 8/8
Where to see it: For Alexander McQueen's Fall 2012 menswear collection, designer Sarah Burton gave the men's coat a stylish upgrade using fur dyed a deep azure.
Campus trends graduate to high fashion in "Ivy Style"
As the Museum at FIT examines the preppy world of "Ivy Style," we trace the trend's influence on pop culture.
The average college male provides little sartorial inspiration these days, but for much of the 20th century, the campuses of Yale, Harvard, Princeton and other elite institutions popularized fashions that begot the preppy look we know today. The Museum at FIT's new exhibit, "Ivy Style," which opens Friday 14, shows that there's more to the trend than bowties, tweed jackets and an aura of entitlement. The style originated on prestigious American campuses in the late 1910s and "possesses the best elements of American menswear," says Patricia Mears, deputy director of the Museum at FIT and the exhibit's cocurator. "The look is clean, classic and functional." More than 60 ensembles—including madras shorts, sporting attire and formal wear—will be displayed in galleries resembling a grass-covered quad, classrooms and a midcentury university shop.
Between period shows like Mad Men, the rise of American traditional (or "trad") style and the 2010 reissue of 1960s Japanese photo book Take Ivy, the look is experiencing a resurgence across the globe, even appearing in stores like Urban Outfitters through a collaboration with J. Press. "Ivy style resonates with designers today, because it is both familiar and yet far enough removed from its mid-20th-century heyday to be fresh," explains Mears. We've selected a few classic pieces from the exhibit, along with where to spot the trend today.
Put on the Ritz! "Ivy Style," The Museum at FIT, Seventh Ave at 27th St (212-217-4558, fitnyc.edu). Mon–Fri noon–8pm, Sat 10am–5pm; free. Fri 14–Jan 5.
You might also like
Fashion collaborations for fall
101 Things to do this fall
See more in Shopping & Style