GQ's Richman rips Naples a new one, anoints Brooklyn's Lucali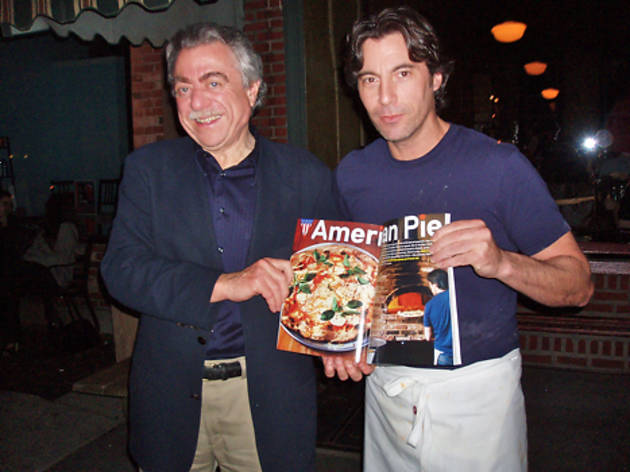 RECOMMENDED: Complete New York pizza guide

Pizzaiolos the world over held their breath as Alan Richman, GQ's food guru, issued his ranking of the top 25 pizzas in America. Chicago's Great Lake snatched first place, but Brooklyn's Lucali came in a close second. Other Gotham pizza parlors in the winner's circle included Jim Lahey's Co. (8th), Totonno's in Coney Island (10th), Famous Joes (20th) and Una Pizza Napoletana (25th). The winners were announced at Lucali at a festive pizza orgy for food scribes.
The article appears in the June issue of GQ and will no doubt create controversy. First off, Richman buries Naples' supposed hegemony like a Vesuvius eruption. While praising the region's tomato sauce, he disses its crusts as "tragically thin and pale beneath the toppings." He bemoans the soupiness that makes eating those pies a knife-and-fork affair. With Italy conveniently out of the way, Richman sets his sights on the U.S., tasting 386 pies nationwide. New York dominates the list, but notable spots like Di Fara and Patsy's in Harlem are conspicuously absent, which will no doubt anger their rabid fans. Nothing provokes people like pizza!—Michael Anstendig