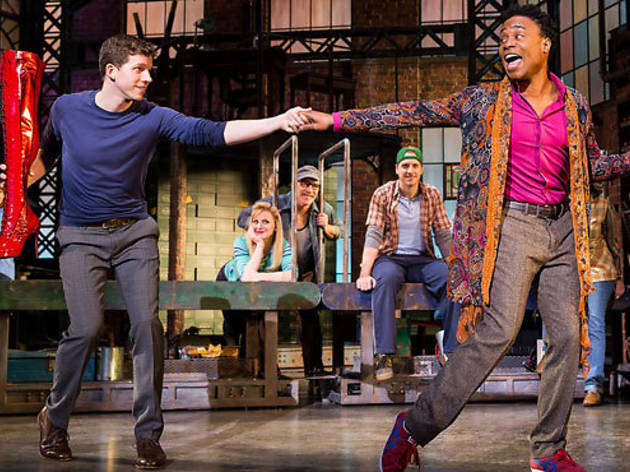 1/22
Tony winners 2013: Did your favorite nominee win a Tony? Kinky Boots won Best Musical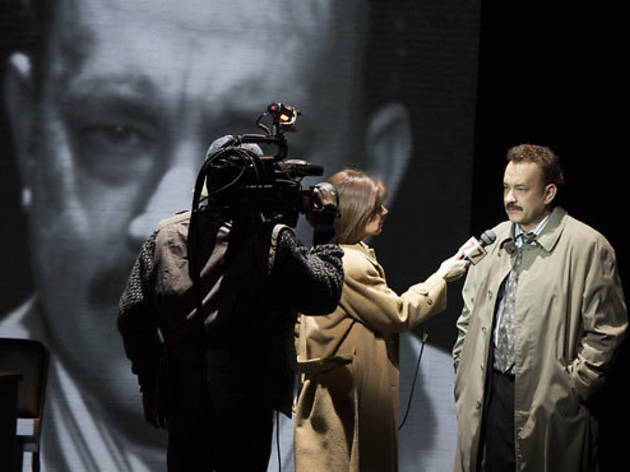 2/22
Photograph: Joan Marcus
Tony winners 2013: Did your favorite nominee win a Tony? Lucky Guy won Best Performance by a Featured Actor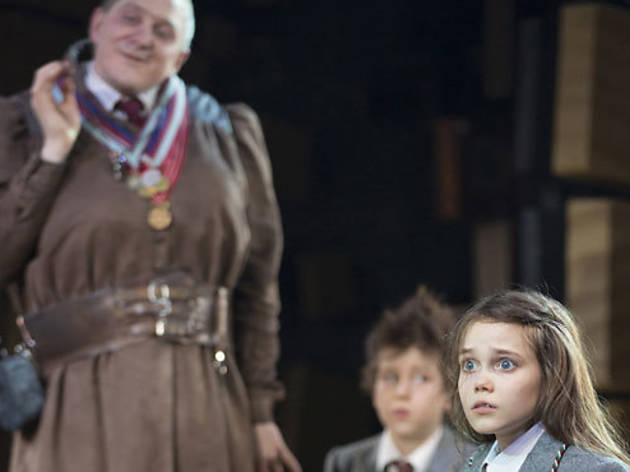 3/22
Photograph: Joan Marcus
Tony winners 2013: Did your favorite nominee win a Tony? Matilda won Best Book of a Musical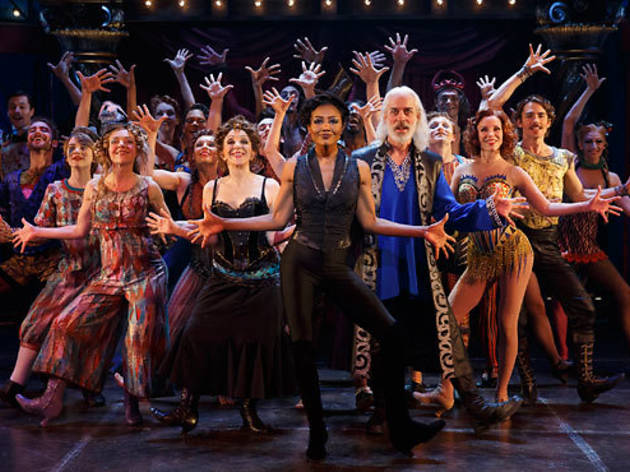 4/22
Photograph: Joan Marcus
Tony winners 2013: Did your favorite nominee win a Tony? Pippin won Best Revival of a Musical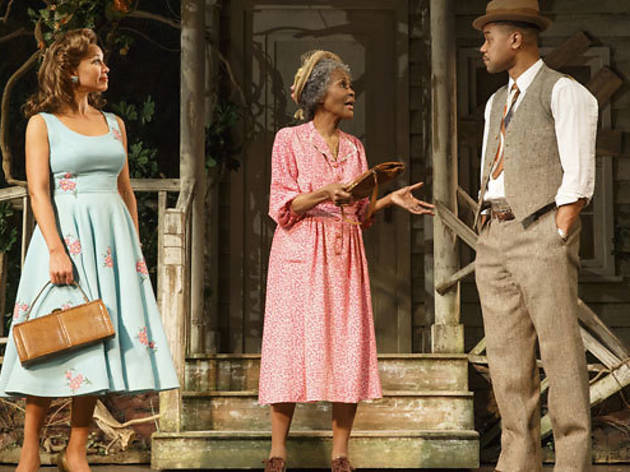 5/22
Photograph: Joan Marcus
Tony winners 2013: Did your favorite nominee win a Tony? The Trip to Bountiful won Best Performance by a Leading Actress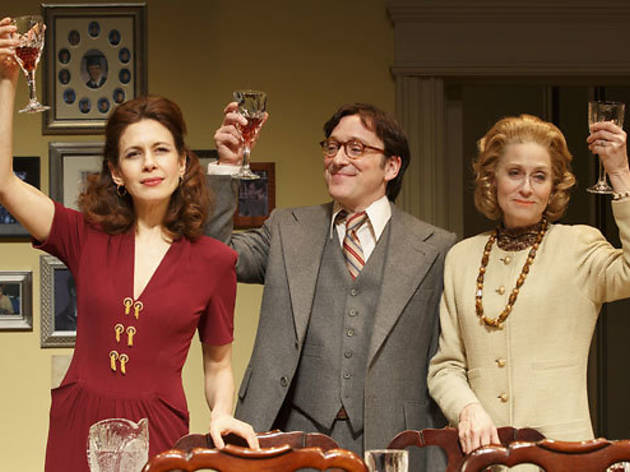 6/22
Photograph: Joan Marcus
Tony winners 2013: Did your favorite nominee win a Tony? The Assembled Parties won Best Performance by a Featured Actress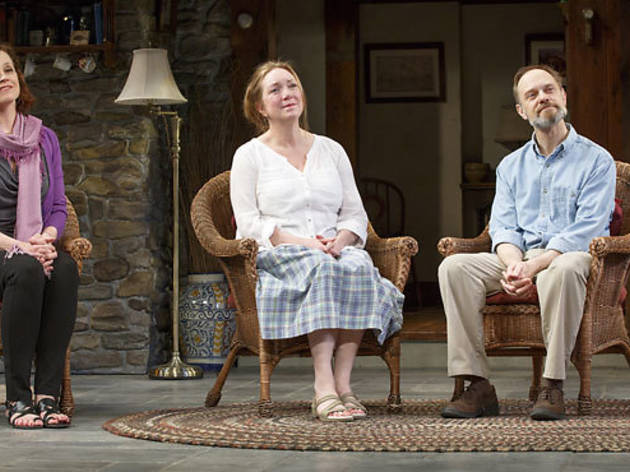 7/22
Photograph: Carol Rosegg
Tony winners 2013: Did your favorite nominee win a Tony? Vanya and Sonia and Masha and Spike won Best Play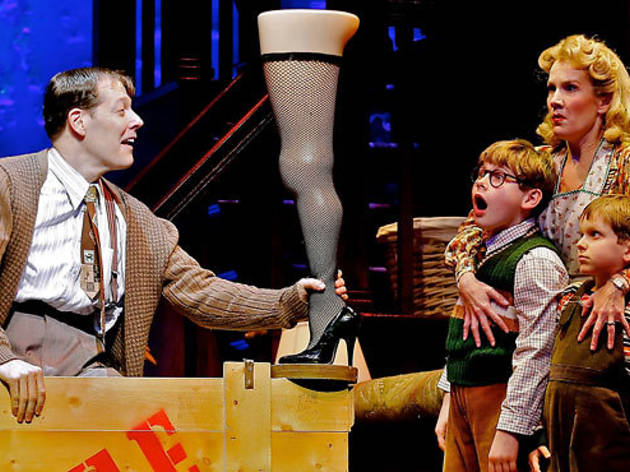 8/22
Photograph: Carol Rosegg
Tony winners 2013: Did your favorite nominee win a Tony? A Christmas Story The Musical did not win a Tony Award in 2013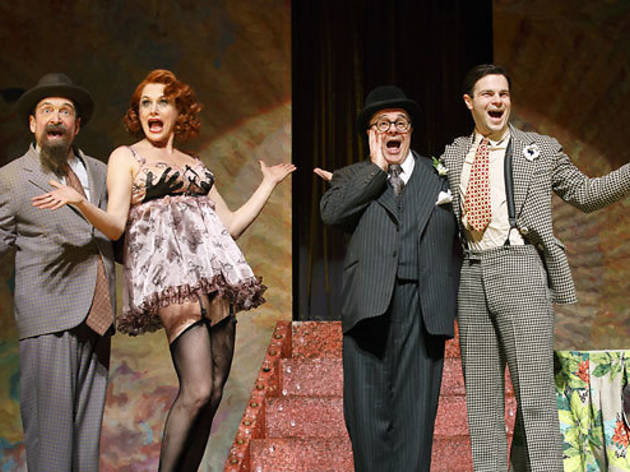 9/22
Photograph: Joan Marcus
Tony winners 2013: Did your favorite nominee win a Tony? The Nance won Best Scenic Design of a Play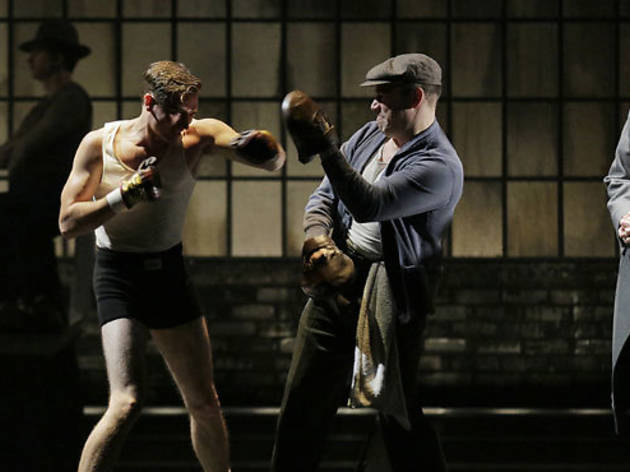 10/22
Photograph: Paul Kolnik
Tony winners 2013: Did your favorite nominee win a Tony? Golden Boy did not win a Tony Award in 2013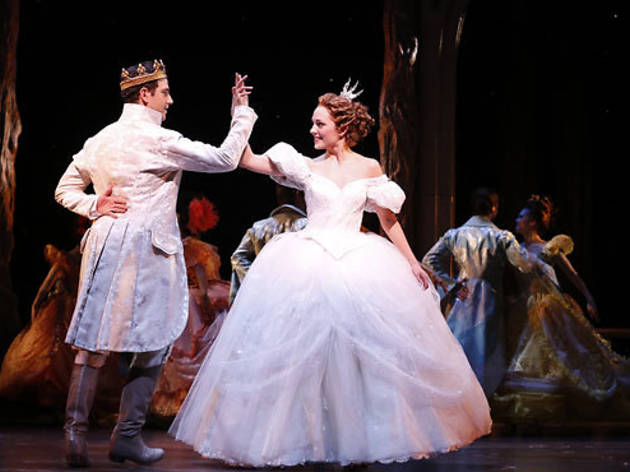 11/22
Photograph: Carol Rosegg
Tony winners 2013: Did your favorite nominee win a Tony? Rodgers and Hammerstein's Cinderella won Best Costume Design of a Musical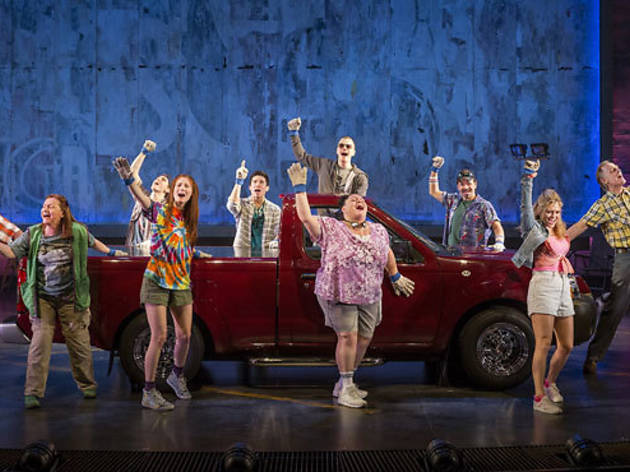 12/22
Photograph: Chad Batka
Tony winners 2013: Did your favorite nominee win a Tony? Hands on a Hardbody did not win a Tony Award in 2013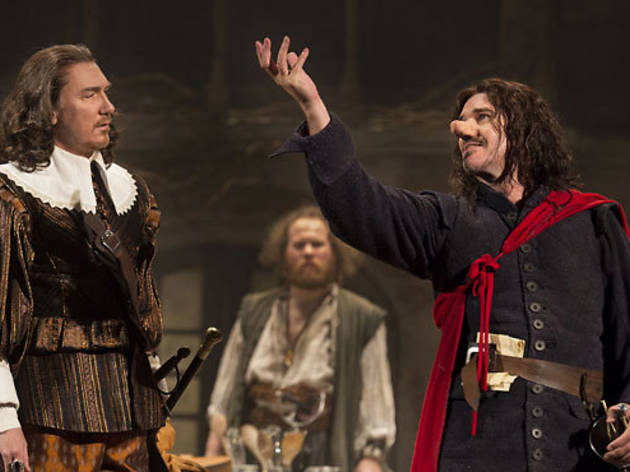 13/22
Photograph: Joan Marcus
Tony winners 2013: Did your favorite nominee win a Tony? Cyrano de Bergerac did not win a Tony Award in 2013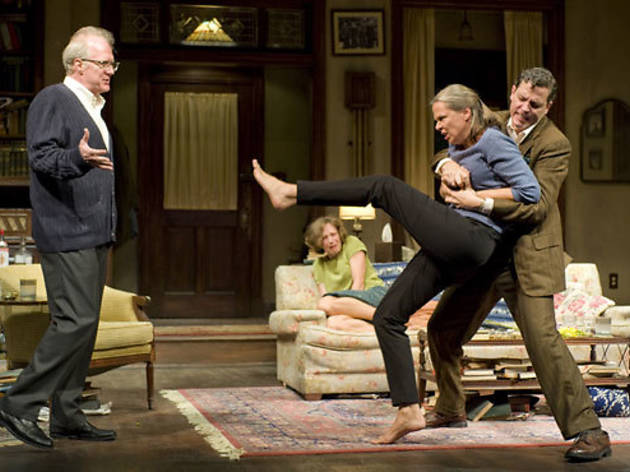 14/22
Photograph: Michael Brosilow
Tony winners 2013: Did your favorite nominee win a Tony? Who's Afraid of Virginia Woolf? won Best Revival of a Play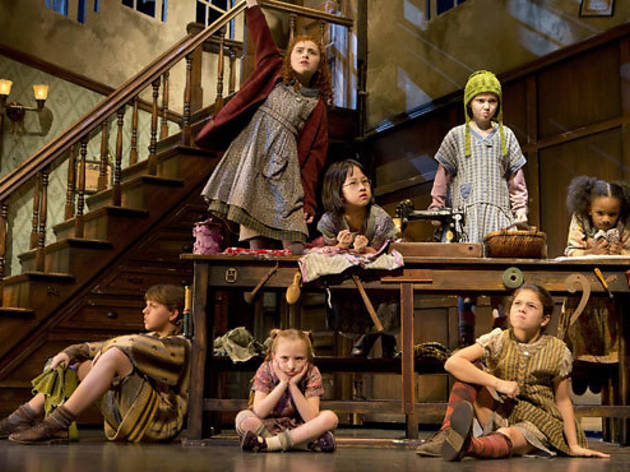 15/22
Photograph: Joan Marcus
Tony winners 2013: Did your favorite nominee win a Tony? Annie did not win a Tony Award in 2013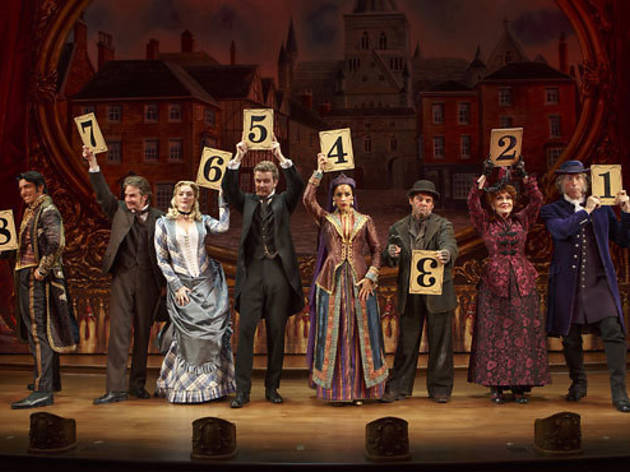 16/22
Photograph: Joan Marcus
Tony winners 2013: Did your favorite nominee win a Tony? The Mystery of Edwin Drood did not win a Tony Award in 2013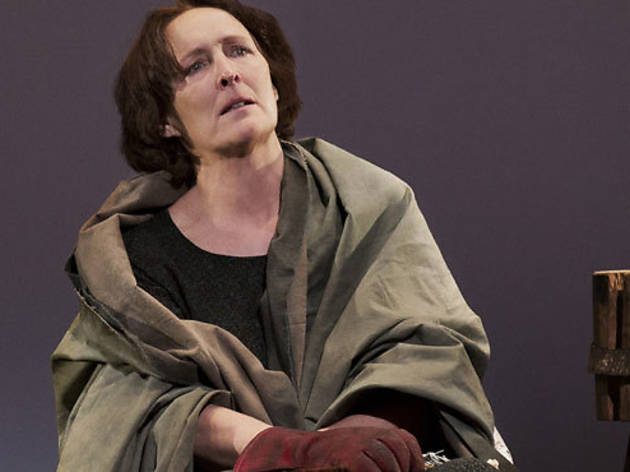 17/22
Photograph: Paul Kolnik
Tony winners 2013: Did your favorite nominee win a Tony? The Testament of Mary did not win a Tony Award in 2013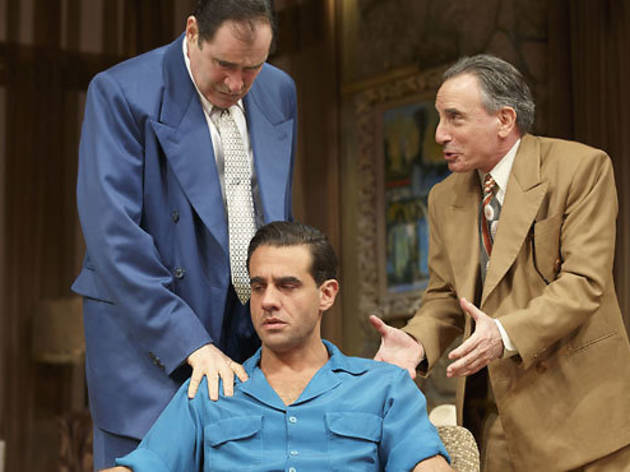 18/22
Photograph: Joan Marcus
Tony winners 2013: Did your favorite nominee win a Tony? The Big Knife did not win a Tony Award in 2013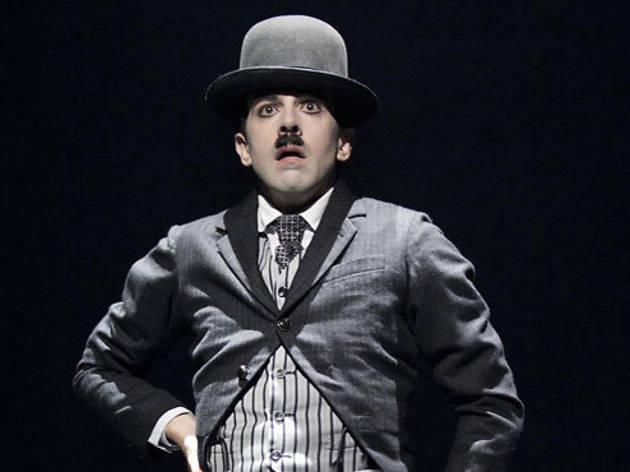 19/22
Photograph: Joan Marcus
Tony winners 2013: Did your favorite nominee win a Tony? Chaplin did not win a Tony Award in 2013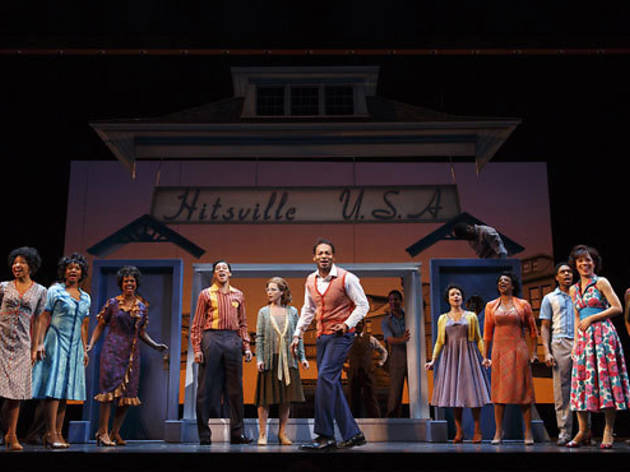 20/22
Photograph: Joan Marcus
Tony winners 2013: Did your favorite nominee win a Tony? Motown—The Musical did not win a Tony Award in 2013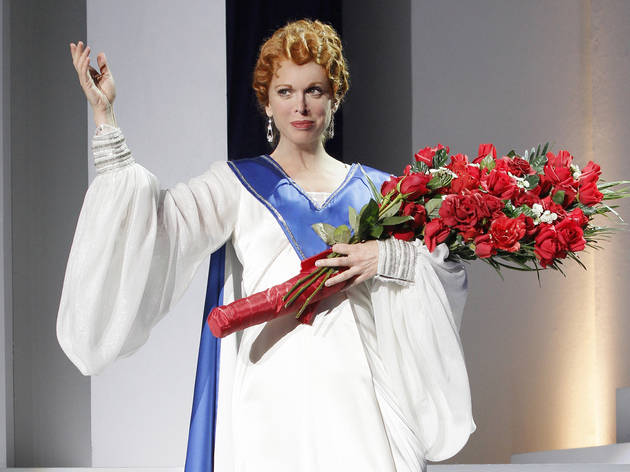 21/22
Tony winners 2013: Did your favorite nominee win a Tony? Scandalous did not win a Tony Award in 2013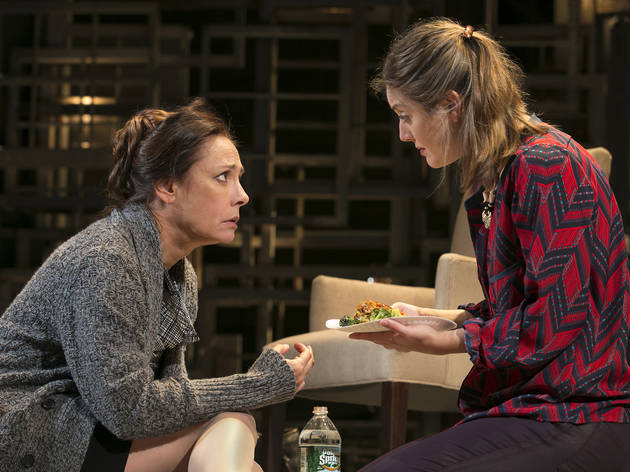 22/22
Photograph: Joan Marcus
Tony winners 2013: Did your favorite nominee win a Tony? The Other Place did not win a Tony Award in 2013
2013 Tony Awards: Who won the readers' poll?
Time Out New York's readers cast their votes for the Tonys; what are Broadway's best plays and musicals?
Why wait till Sunday night to find out who will win the 2013 Tony Awards—our readers have spoken! Although we already turned in our predictions about who we think will win, many of the races seem very tight, and it will be interesting to see if our readers' preferences reflect those of the official Tony voters. One thing you can bet on with total assurance: In New York and across the country, theater fans will be tuning into CBS at 8pm to follow the bestowing of Broadway's highest honor with bated breath. Follow our live reactions on Twitter: @TimeOutTheater and check back at our main Tony page on Monday for post-awards analysis. And now, the results of the readers' poll, complete with a breakdown of the numbers.
RECOMMENDED: See complete Tony Awards coverage
Best Play - 261 votes
Vanya and Sonia and Masha and Spike - 175
Lucky Guy - 39
The Assembled Parties - 35
The Testament of Mary - 12

Best Musical - 270 votes
Kinky Boots - 137
Matilda - 115
A Christmas Story, The Musical - 14
Bring It On: The Musical - 4

Best Revival of a Play - 262 votes
Who's Afraid of Virginia Woolf? - 124
The Trip to Bountiful - 61
Golden Boy - 59
Orphans - 18

Best Revival of a Musical - 264 votes
Pippin - 195
The Mystery of Edwin Drood – 31
Cinderella - 24
Annie - 14

Best Book of a Musical - 262 votes
Matilda, Dennis Kelly - 114
Kinky Boots, Harvey Fierstein - 111
A Christmas Story The Musical, Joseph Robinette - 19
Cinderella, Douglas Carter Beane - 18

Best Score - 266 votes
Kinky Boots, Cyndi Lauper - 148
Matilda, Tim Minchin - 80
A Christmas Story The Musical, Benj Pasek and Justin Paul - 22
Hands on a Hardbody, Trey Anastasio and Amanda Green - 16

Best Performance by a Leading Actor in a Play - 261 votes
Nathan Lane, The Nance – 84
Tracy Letts, Who's Afraid of Virginia Woolf? - 64
Tom Hanks, Lucky Guy – 62
David Hyde Pierce, Vanya and Sonia and Masha and Spike - 35
Tom Sturridge, Orphans - 16

Best Performance by a Leading Actress in a Play - 262 votes
Kristine Nielsen, Vanya and Sonia and Masha and Spike – 81
Cicely Tyson, The Trip to Bountiful - 78
Amy Morton, Who's Afraid of Virginia Woolf? - 40
Laurie Metcalf, The Other Place – 33
Holland Taylor, Ann - 30

Best Performance by a Leading Actor in a Musical - 269 votes
Billy Porter, Kinky Boots - 115
Bertie Carvel, Matilda - 92
Rob McClure, Chaplin - 31
Santino Fontana, Cinderella - 16
Stark Sands, Kinky Boots - 15

Best Performance by a Leading Actress in a Musical - 264 votes
Patina Miller, Pippin – 146
Laura Osnes, Cinderella - 58
Stephanie J. Block, The Mystery of Edwin Drood – 30
Carolee Carmello, Scandalous - 24
Valisia LeKae, Motown—The Musical - 6

Best Performance by a Featured Actor in a Play - 248 votes
Billy Magnussen, Vanya and Sonia and Masha and Spike – 72
Danny Burstein, Golden Boy - 53
Richard Kind, The Big Knife - 50
Tony Shalhoub, Golden Boy - 42
Courtney B. Vance, Lucky Guy - 31

Best Performance by a Featured Actress in a Play - 258 votes
Judith Light, The Assembled Parties - 116
Shalita Grant, Vanya and Sonia and Masha and Spike - 47
Carrie Coon, Who's Afraid of Virginia Woolf? - 40
Condola Rashad, The Trip to Bountiful - 29
Judith Ivey, The Heiress - 26

Best Performance by a Featured Actor in a Musical - 262 votes
Terrence Mann, Pippin - 94
Will Chase, The Mystery of Edwin Drood - 65
Gabriel Ebert, Matilda – 59
Charl Brown, Motown—The Musical – 23
Keith Carradine, Hands on Hardbody - 21

Best Performance by a Featured Actress in a Musical - 265 votes
Andrea Martin, Pippin - 137
Annaleigh Ashford, Kinky Boots - 70
Victoria Clark, Cinderella – 23
Lauren Ward, Matilda - 22
Keala Settle, Hands on a Hardbody - 13

Best Direction of a Play - 250 votes
Nicholas Martin, Vanya and Sonia and Masha and Spike – 103
Pam MacKinnon, Who's Afraid of Virginia Woolf? - 69
George C. Wolfe, Lucky Guy - 42
Bartlett Sher, Golden Boy - 36

Best Direction of a Musical - 259 votes
Diane Paulus, Pippin – 112
Matthew Warchus, Matilda - 74
Jerry Mitchell, Kinky Boots - 56
Scott Ellis, The Mystery of Edwin Drood - 17

Best Choreography - 267 votes
Chet Walker, Pippin – 102
Jerry Mitchell, Kinky Boots - 77
Peter Darling, Matilda - 64
Andy Blankenbuehler, Bring It On: The Musical - 24

Best Scenic Design of a Play - 247 votes
John Lee Beatty, The Nance - 102
Santo Loquasto, The Assembled Parties - 54
Michael Yeargan, Golden Boy – 53
David Rockwell, Lucky Guy - 38

Best Scenic Design of a Musical - 256 votes
Rob Howell, Matilda - 126
David Rockwell, Kinky Boots - 56
Scott Pask, Pippin – 45
Anna Louizos, The Mystery of Edwin Drood - 29

Best Costume Design of a Play - 257 votes
Ann Roth, The Nance - 100
Albert Wolsky, The Heiress - 64
Catherine Zuber, Golden Boy - 55
Soutra Gilmour, Cyrano de Bergerac - 38

Best Costume Design of a Musical - 267 votes
William Ivey Long, Cinderella – 103
Gregg Barnes, Kinky Boots - 79
Dominique Lemieux, Pippin - 48
Rob Howell, Matilda - 37

Best Lighting Design of a Play - 257 votes
Donald Holder, Golden Boy – 89
Japhy Wiedeman, The Nance - 60
Jennifer Tipton, The Testament of Mary - 58
Jules Fisher and Peggy Eisenhauer, Lucky Guy - 50

Best Lighting Design of a Musical - 268 votes
Hugh Vanstone, Matilda – 103
Kenneth Posner, Pippin - 76
Kenneth Posner, Kinky Boots - 64
Kenneth Posner, Cinderella - 25

Best Sound Design of a Play - 240 votes
Leon Rothenberg, The Nance - 89
Peter John Still and Marc Salzberg, Golden Boy - 63
John Gromada, The Trip to Bountiful - 56
Mel Mercier, The Testament of Mary - 32

Best Sound Design of a Musical - 247 votes
John Shivers, Kinky Boots - 92
Jonathan Deans and Garth Helm, Pippin – 85
Peter Hylenski, Motown—The Musical - 40
Nevin Steinberg, Cinderella - 30

Best Orchestrations - 255 votes
Stephen Oremus, Kinky Boots - 101
Chris Nightingale, Matilda - 76
Danny Troob, Cinderella - 58
Ethan Popp and Bryan Crook, Motown—The Musical - 20
Best selling Time Out Offers