Heads up! We're working hard to be accurate – but these are unusual times, so please always check before heading out.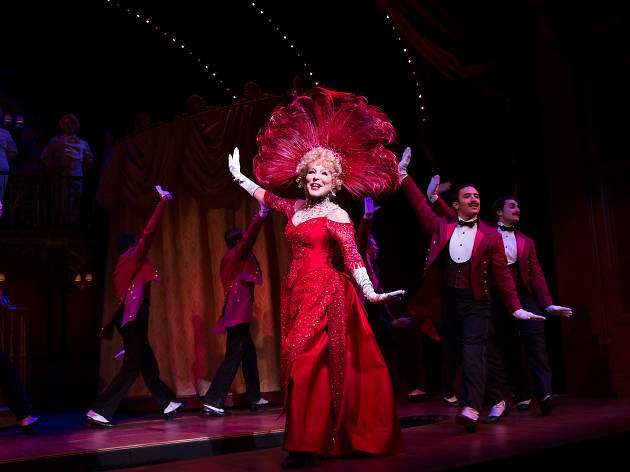 The best new Broadway shows
Headed to the theater? Here's a complete list of all the new Broadway shows to open in the past year.
As much as we love Chicago and The Phantom of the Opera, sometimes new Broadway shows just seem more exciting than the old standbys. From family-friendly musicals to romantic dramas, the Great White Way has something for everyone. Some of the new plays, musicals and revivals to open in the last year have a chance to take home a few Tony Awards and wind up on the list of the best Broadway shows. Trust us—you're going to want to get your hands on tickets to new and upcoming Broadway shows before they pull a Hamilton. So hurry up and buy your tickets now!
New Broadway shows in April 2017
New Broadway shows in March 2017
New Broadway shows in February 2017
Jake Gyllenhaal, who revealed surprising musical-theater chops in Little Shop of Horrors in 2015, stars opposite Broadway it girl Annaleigh Ashford (Kinky Boots) in a revival of Stephen Sondheim and James Lapine's Pulitzer Prize–winning 1984 musical, a gorgeous portrait (in two halves) of artistic ambition and compromise.
Glenn Close returns to the role she last played on Broadway more than 20 years ago: the delusional, fading film star Norma Desmond. Andrew Lloyd Webber continues his renaissance on the Great White Way (Phantom, Cats and School of Rock) with this lush revival staged by Lonny Price.
New Broadway shows in January 2017
All but one of August Wilson's Century Cycle history plays have been on Broadway—until now. Manhattan Theatre Club presents a revival of Wilson's 1970s-set drama about drivers of unlicensed cabs in Pittsburgh. The cast includes John Douglas Thompson, Michael Potts and André Holland. Ruben Santiago-Hudson directs.
Anton Chekhov's untitled, earliest play (usually known as Platonov) makes it to Broadway 112 years after the author's death. Adapted by Andrew Upton, this version takes place in post-perestroika Russia at the birthday party of widow Anna Petrovna (Cate Blanchett). John Crowley directs this transfer from the Sydney Theatre Company. This production marks the formidable Blanchett's Broadway debut.
New Broadway shows in December 2016
Seen in an earlier version at Primary Stages in 2010, this new a cappella tuner features a book and music by Kristen Anderson-Lopez (Frozen), James-Allen Ford, Russ Kaplan and Sara Wordsworth. Eleven New Yorkers explore love, hope, fear and other big issues while shuttling on the subway. Kathleen Marshall choreographs and directs.
A boy must choose between his law-abiding, bus-driving father and a smooth-talking mob boss in Chazz Palminteri's coming-of-age story, which began as a monologue, became a movie and now returns as a Broadway musical. With songs by composer Alan Menken and lyricist Glenn Slater (Leap of Faith), the piece is directed by Robert De Niro and Jerry Zaks.
New Broadway shows in November 2016
Nine master magicians and assorted tricksters descend on Broadway to shock, amaze and make you disbelieve your eyes. This year's edition—featuring Jinger Leigh, Rick Thomas, Mark Kalin and others—sports an Edwardian style, hearkening back to an earlier time of sorcery and enchantment.
In this captivating original musical, Ben Platt gives a Tony-caliber performance—funny, sweet, beautifully sung and exquisitely worked-out in its physical details—as a high school student thrust into social relevance after a classmate's suicide. Benj Pasek and Justin Paul's score combines well-crafted lyrics with an exciting pop sound, and Steven Levenson's book gives all the characters shaded motives. The production has moved to Broadway after its sold-out run at Second Stage Theatre.
Dave Malloy's dazzlingly eclectic rock-pop musical, adapted from a portion of Tolstoy's War and Peace, conveys its story of high-society Muscovites in stirring and surprising ways. Directed by Rachel Chavkin, this Broadway transfer of the 2012 Off Broadway hit stars global sensation Josh Groban and newcomer Denée Benton.
New Broadway shows in October 2016
New Broadway shows in September 2016
A combination of radio drama and art-house podcast, Simon McBurney's ingeniously designed solo is piped to audience members all individually wearing headphones. A sort of dislocating jungle adventure, the story is based on the true stoy of a photojournalist who got lost in the Amazon and fell in with Brazilian tribespeople. It's a meeting of ear, mind and soul you will never forget.
New Broadway shows in July 2016
Andrew Lloyd Webber's iconic musical returns as a taxidermied pet. In other words, this is the same tacky and tedious '80s spectacle that ran an inexplicable 18 years on Broadway. Very little can freshen up the synth-heavy tunes or bolster the scattershot book. If you loved Cats as a kid, this could sour your "Memory."
New Broadway shows in May 2016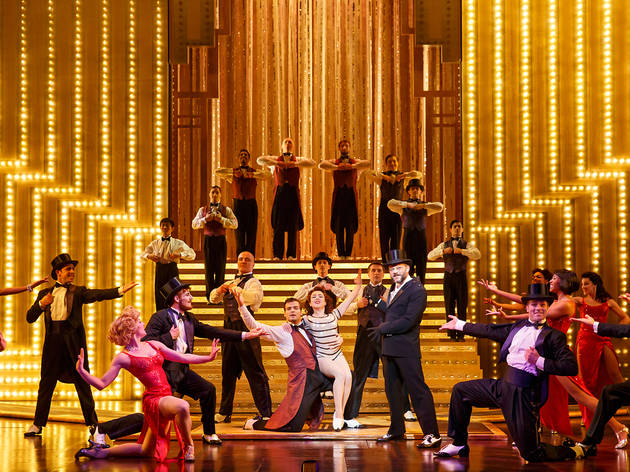 The acrobats, contortionists, and trapeze artists far outshine the book and music in this Cirque du Soleil production. A love triangle between a movie director, young ingénue, and songwriter never captures the audience's attention the way the quadruple backflips, elaborate chases, and elegant trapeze routines do. Generic music and lyrics aside, the artists in Paramour have some ultra-rare talents. It's too bad they have to share the spotlight.
New Broadway shows in April 2016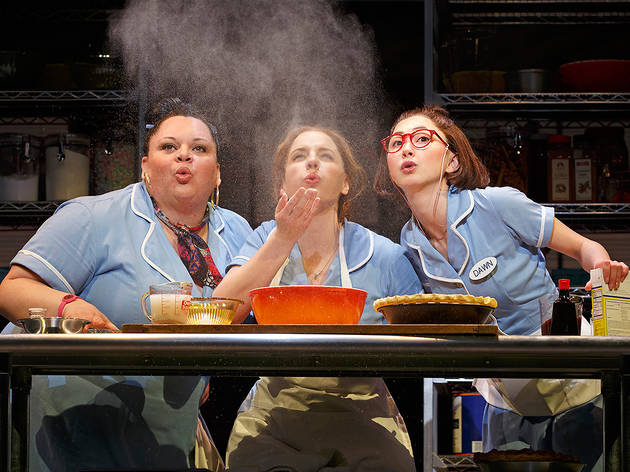 Like the main character's inventive pies, Waitress has an excellent ratio of sweet to tart. The bright, poppy score by Sara Bareilles is delightful and packed with earworms. Lead actress Jessie Mueller portrays down-on-her-luck waitress Jenna with warmth and poise. The supporting actors are pitch perfect as well, adding just the right amounts of their flaky, crusty, and bubbly personalities. Best of all, the musical doesn't try to hide the painful emotional realities of the characters—but serves them right up.
Looking for more theater?
Consult our critics' picks to find reviews, curtain times and great deals on tickets for the best shows on Broadway and off.