Free outdoor theater this summer in New York
Can't get into Shakespeare in the Park? Here's a complete guide to other free outdoor theater you can find in New York.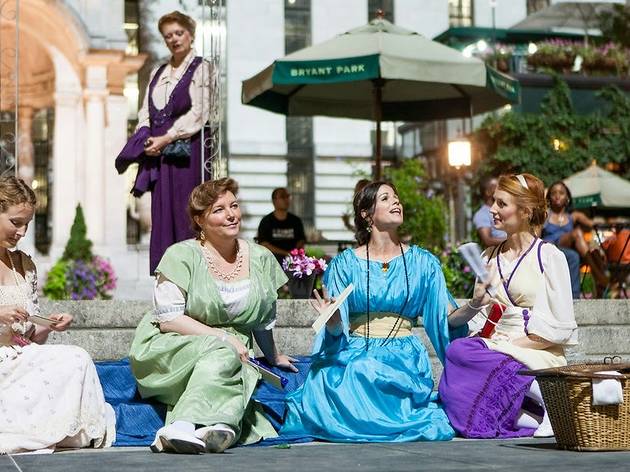 Public spaces come alive with free outdoor theater in New York City in the summer, and especially with plays by William Shakespeare: sparkling comedies, devastating tragedies, sweeping histories and enchanting romances. Of course, the biggest destination for free outdoor theater is the Delacorte Theater in Central Park, where the Public Theater's Shakespeare in the Park presents top-notch productions.
RECOMMENDED: Full guide to things to do outside in NYC

But although Shakespeare in the Park is one of the best things to do in NYC in the summer, maybe you don't have all day to wait on line for a ticket. No worries! With less of a time commitment, you can enjoy free theater by Shakespeare (and Euripides!) elsewhere in the city: in Brooklyn, at Bryant Park, even at a parking lot in the Lower East Side. So find a play you want to see, pack snacks and juice (or something stronger) and give it a shot. The productions may not be as polished as those at the Public, but you might be surprised by the magic that can come from wonderful words, inventive actors and a mild summer breeze.