The complete guide to Shakespeare in the Park in NYC
All the world's a stage this summer at the time-honored tradition of Shakespeare in the Park in Central Park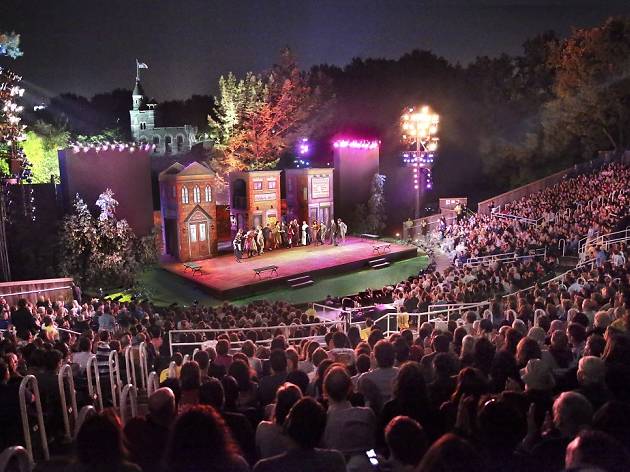 Every summer, the Public Theater produces a beloved NYC democratic tradition and one of the best free things to do in NYC: Shakespeare in the Park, presented at the open-air Delacorte Theater in Central Park. There's nothing quite like hearing the Bard's immortal words performed outside in New York, with a backdrop of natural splendor and the Belvedere Castle looming in the background like the world's most impressive set decoration. Shakespeare in the Park's popularity means that tickets aren't easy to come by—but if you persevere, you can get seats. Here's our guide to navigating the system in 2021.
What is Shakespeare in the Park?
Created by the late Joseph Papp in 1962, the Public Theater's series offers free, large-scale productions of works by William Shakespeare (as well as the occasional musical or non-Shakespearean drama). The productions often feature some of the most talented actors of our day. Past casts have included including Meryl Streep, Kevin Kline, Al Pacino, Philip Seymour Hoffman, George C. Scott and Denzel Washington.
What is being performed this season?
In most years, Shakespeare in the Park offers two productions. This season there is only one: Merry Wives, adapted by Jocelyn Bioh (School Girls; Or, The African Mean Girls Play) from Shakespeare's sex comedy The Merry Wives of Windsor. Saheem Ali directs the show, which is set among a community of West African immigrants in South Harlem.
When is Shakespeare in the Park?
This year, Shakespeare in the Park runs later into the year than usual: from July 6 through September 18, 2021. With few exceptions, performances are Monday through Saturday at 8pm. You can find a full schedule here. (There will also be a ticketed—and decidedly not free—gala performance of the show on September 20.)
How can I get tickets?
Free tickets are distributed via lottery the week before the show and through a new standby system on the day of the performance. Check out our handy instructions on how to get free tickets to Shakespeare in the Park for a full guide to the rules that apply to this year's SITP production.
How do I get there?
The easiest way to get to the Delacorte Theater in Central Park is to enter at 81st Street and Central Park West. Take the B or C train to 81st St–Museum of Natural History.
When should I go?
If possible, shoot for the first week of performances—seats are always in greater supply early in the run of a show, before reviews and word of mouth have pushed up demand for tickets. Another good way to increase your odds, paradoxically, is to attend on days when bad weather is predicted. (You'll need to enter a lottery for standby tickets that day.) The Public hates canceling Shakespeare in the Park, so the show will go on even if it is drizzling; often, performances will take breaks if it gets too rainy, then resume when the downpour subsides. Open umbrellas are not allowed during performances, so be sure to bring a poncho. Tickets for rained-out shows are not exchangeable.
What COVID-19 safety measures will be in place at Shakespeare in the Park?
The Delacorte Theater's seating capacity will filled to 80% capacity, with full-capacity sections for audience members who have been vaccinated against COVID-19 and physically-distanced sections for those who have not. Masks are required for all audience members, irrespective of their vaccination status.
Are there other productions of Shakespeare in New York parks?
Indeed there are, all over the city. For details, check out our guide to free outdoor theater in the summer.
How to get tickets to Shakespeare in the Park 2021
Shakespeare in the Park 2019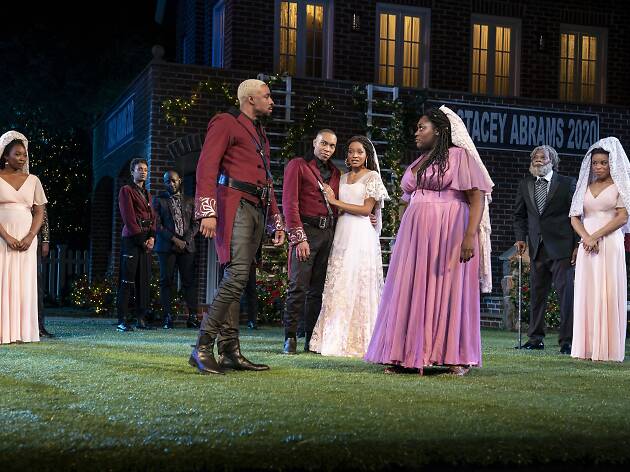 Much Ado About Nothing
Kenny Leon directs an African-American cast in this modern-dress account of the tart-tongued rom-com
Buy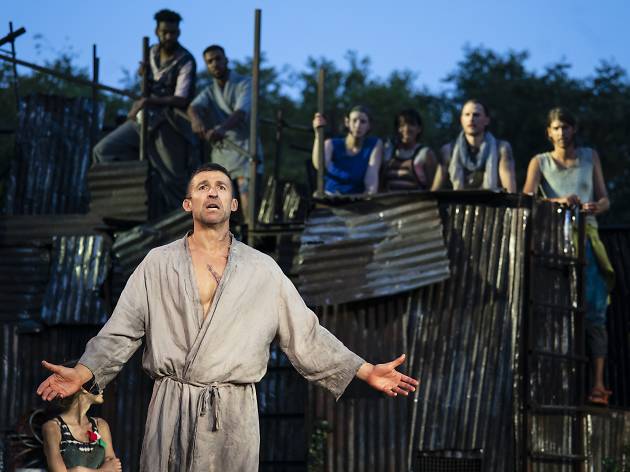 Coriolanus
Jonathan Cake is a glorious hunk of mess in Shakespeare in the Park's astute and timely production
Buy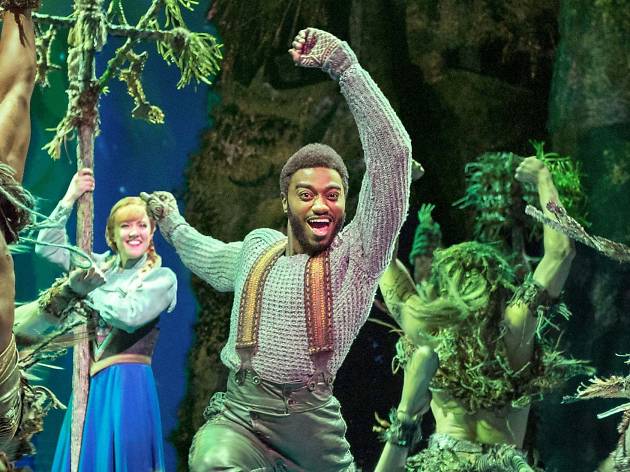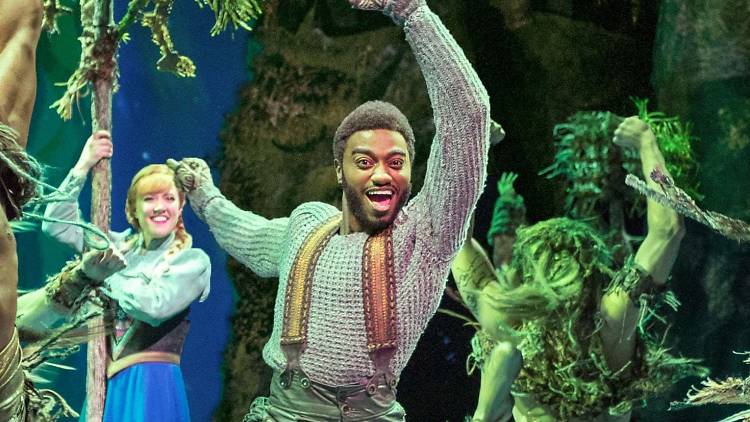 Hercules
Disney's 1997 animated musical about the mythic Greek strongman finally makes it to the stage
Buy
Archive Shakespeare in the Park coverage