When The Boys in the Band opens on the Great White Way this month, it will be one hell of a celebration, marking the 50th anniversary of the Off Broadway debut with a hotly anticipated cast that comprises only openly gay actors. Roughly a month out from opening night, however, the troupe has yet to move into the Booth Theatre. They're not even in New York. Instead, the production has temporarily relocated to Downtown Los Angeles to make life easier for lead Jim Parsons, who's busy filming The Big Bang Theory. Star Trek's Zachary Quinto, too, is double-booked, recording a voiceover for an upcoming series. Meanwhile, Andrew Rannells (of Girls fame) is about to drop a PBS concert special, and Matt Bomer (Magic Mike) is spending his few available hours with his three kids.
This scheduling madness is one reason why Boys promises to be a treat: There probably won't be another chance to see together onstage this caliber of actors from Hollywood's first out-and-proud generation—or at least not anytime soon.
The first of its kind, Mart Crowley's 1968 drama follows a droll but tortured group of gay men during a birthday gone wrong. (Parsons plays the host and Quinto the birthday boy in an emotionally cramped Upper East Side apartment.) The original production boasted tons of buzz and a 1,000-plus-date Off Broadway run, but Boys wasn't without its critics. LGBT groups protested the 1970 film adaptation, directed by William Friedkin (The Exorcist), citing its dour depiction of gay life. While each actor in the 2018 revival has wrestled with the play, each, too, seems to have evolved alongside his role. For Bomer, who's making his Broadway debut, Boys has encouraged him to revisit his own coming-of-age. Parsons is forthright in admitting his initial hesitation, while Rannells, the stage veteran of the bunch, is endearingly confident. Quinto, cited by castmates as the most introspective, is just that. As one of the first productions to put queerness front and center, Boys continues to be meaningful, especially for its players. It takes no time for them to start sermonizing on why this historically polarizing story still feels necessary five decades on.
"Argue with me that 'Hey, Mary!' is not just 'Yaaas, Queen!'"—Rannells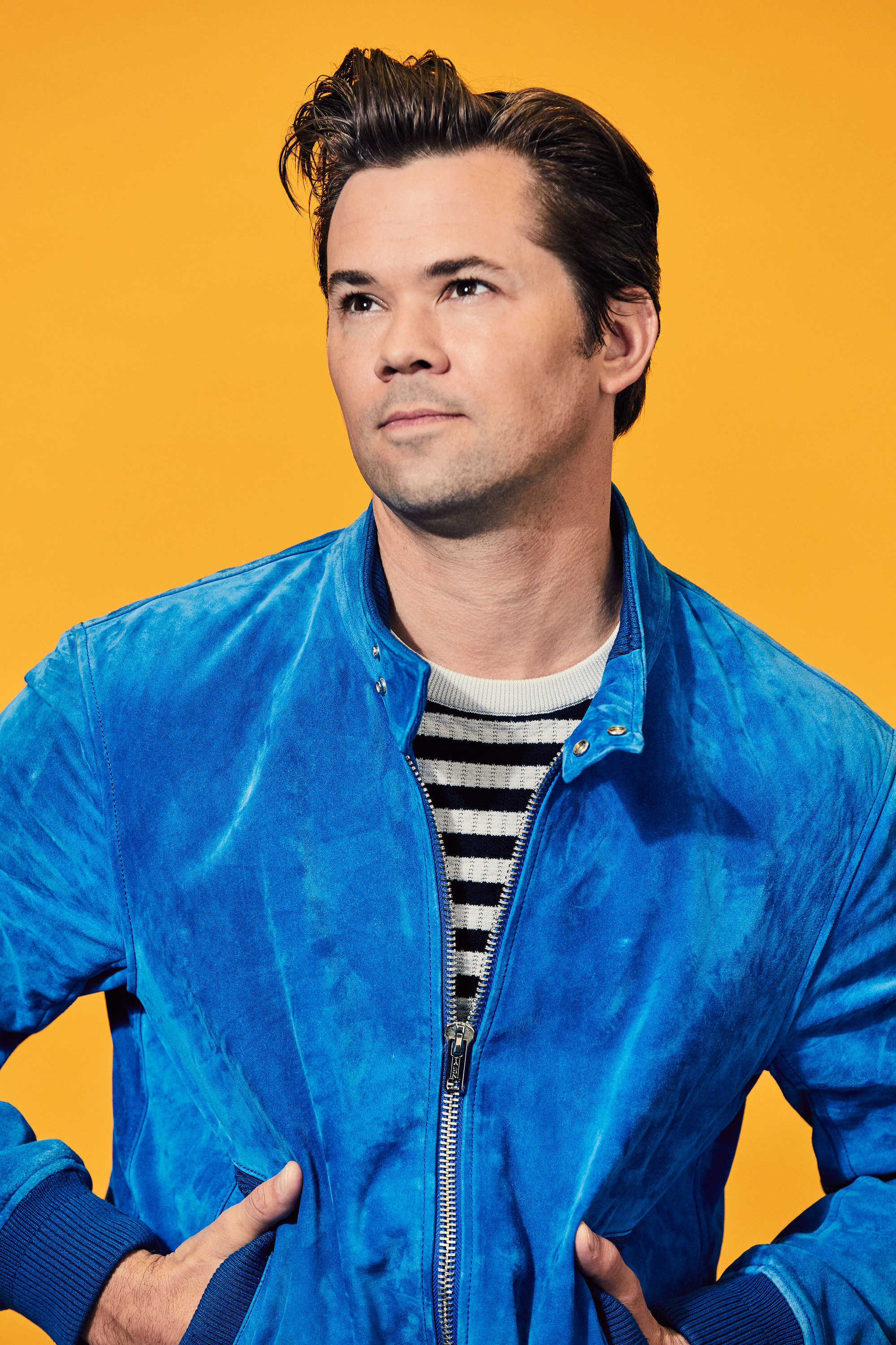 Photograph: Ramona Rosales
Andrew Rannells
Is it refreshing to work with an all-out cast?
Andrew Rannells: I've worked with a lot of gay people—there's no shortage in musical theater. But there is a great shorthand to the way [this group] speaks to each other, offstage and on. There's a camaraderie I haven't felt in a really long time.
Zachary Quinto: There's interconnectivity among us. I went to college with Matt, and I've known Jim and Andrew socially for years. The more I realized how important this is, certainly in terms of its gay cast and team, it became clearer that if I had said no, I would have regretted it.
Matt Bomer: It's my favorite thing about the experience so far. So often, I'm the only gay person on set—there might be one closeted person or something. The candid conversations we've had have been so refreshing. These are my ride-or-die bitches. [Laughs]
What were your first thoughts when coproducer Ryan Murphy and director Joe Mantello pitched you on the revival?
Jim Parsons: I had never read the play, so when I did, I was a little confused. I couldn't place some of the emotion, the intention. I had this feeling of, What is happening?
MB: So much of my coming-of-age as a gay man was Harvey Fierstein, Larry Kramer and Tony Kushner. So, I'm embarrassed to say I really didn't know much about this. I came in with fresh eyes. When I read the first act I thought, Why are we dusting this off? And then I read the second act and said, "Oh, I get it."
AR: I first saw the movie when I was in high school, and I got nervous because it seemed a little bleak. But doing this play now, at 39 years old, it doesn't feel that way. Certainly these characters are struggling, but there's a lot of love in these friendships.
ZQ: I came to the table skeptical. And sometimes when you do that, it leaves room for so much appreciation to evolve—and that's what happened with me.
"The gravity Zach brings has given me a lot of leeway to do my shit."—Parsons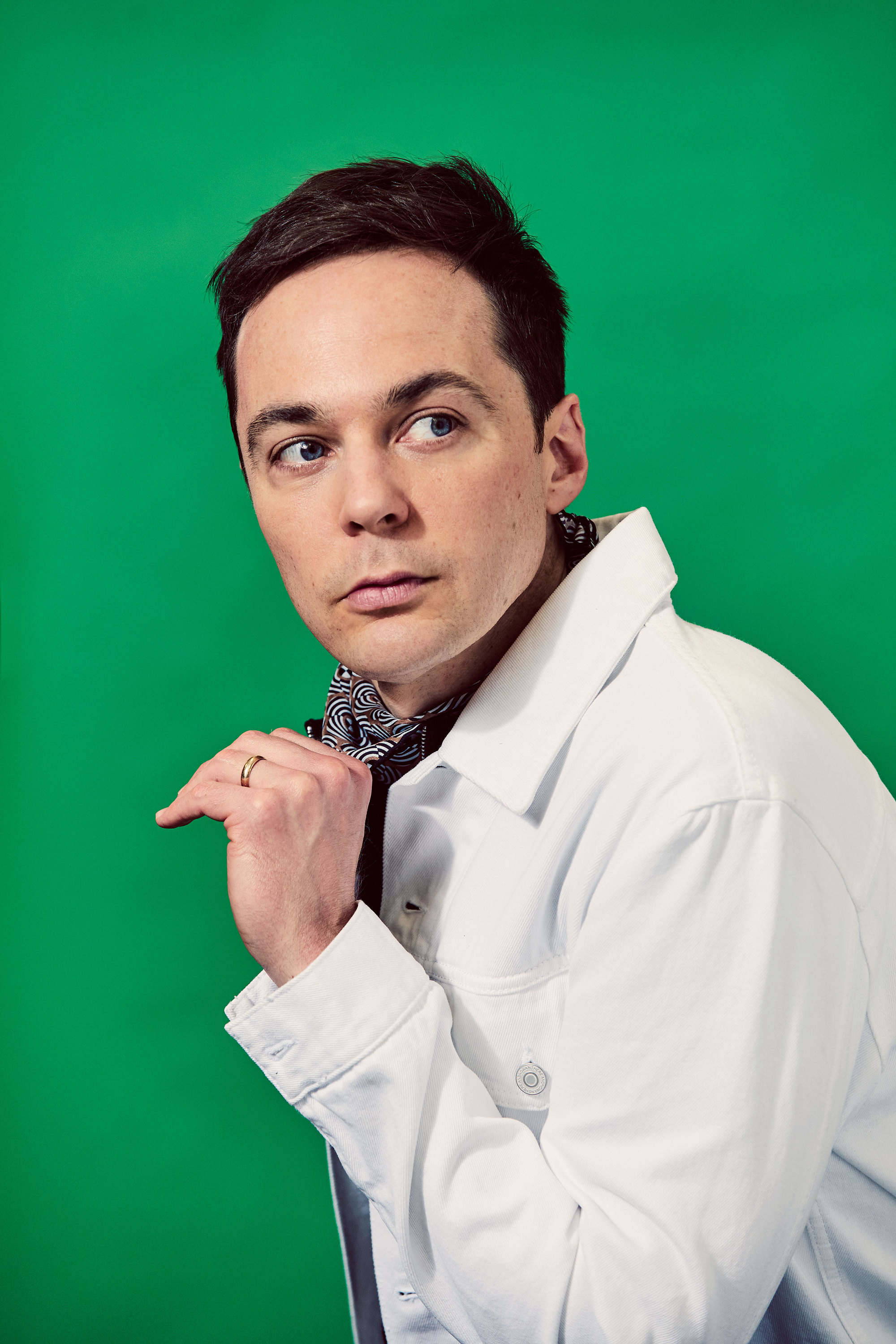 Photograph: Ramona Rosales
Jim Parsons
A lot has changed since 1968.
JP: Let there be no doubt that the world is a kinder place, not just to gay people but to people of many different stripes. That being said, the more I've said my lines out loud, the more I've realized they're not that foreign. Certainly some of the language is of the late 1960s, but it is not hard to identify with.
AR: Joe has said this, but argue with me that "Hey, Mary!" is not just "Yaaas, Queen!" Like, that's exactly what it is. People's ears will hear it. The words might not be what they expect, but the tone of it feels very timeless and current.
MB: The characters use language as a weapon, a shield or as style. That can feel more like 1968, as they had nowhere else to direct the self-hatred society imposed upon them. So, they direct that inward and outward. Sometimes, it is how they say they love each other.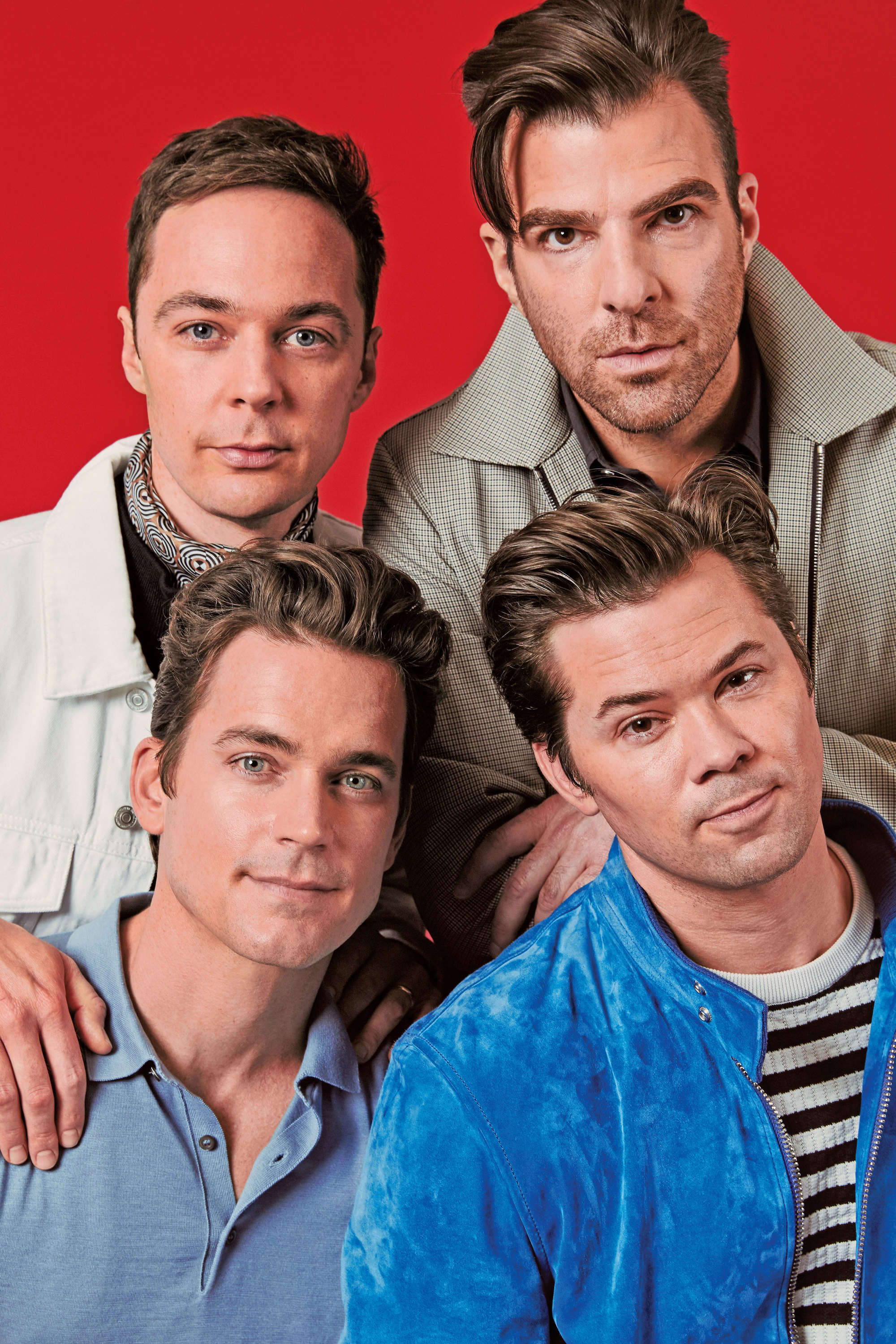 Photograph: Ramona Rosales
Parsons, Quinto, Bomer, Rannells
Zach, your character, Harold, can be quite vicious with his words.
ZQ: It's probably the gayest thing I've ever done in terms of accessing that aspect of my personality. Harold is incredibly self-aware. And while he hates himself more than anyone, he accepts that. There's power in that.
JP: I can't fully explain why anyone is good in a certain role, but Zach brings it. The gravity he brings has given me a lot of leeway to do my shit.
Matt, this will be your first time on Broadway. Nervous?
MB: Well, I'm glad my debut is a very anxious character.
AR: I can already tell that it's going to be very entertaining to make Matt laugh onstage every night. We have a couple of moments where we have to be quiet, and I'm going to destroy him.
MB: Today in rehearsal, I was trying to stay in character. Andrew plays a commercial artist, so I asked him, "Who have you worked for?"
AR: And I said I had just done a campaign for Always sanitary belts—"You know, the one with the girl jogging?" It's 1968. I felt it was topical.
ZQ: See, I live for that! It's part of the fun of it, you know?
"I came to the table skeptical. And sometimes when you do that, it leaves room for so much appreciation to evolve."—Quinto
Photograph: Ramona Rosales
Zachary Quinto
Do you recognize the play's 1960s New York in the New York of today?
JP: There's this running joke about the downstairs door being open. Did the building door get shut? Is it locked? That is still very much New York.
ZQ: I don't know if it would work in any other environment. You know, the film opens at [the gay bar] Julius; there's a lot of places where these guys would hang out that we've all been to. And the style of these guys—how they move through the world and keep their lives buoyant—is reflective of a New York I'm familiar with. In the play, New York is always knocking. The city is there to feed anybody's whims or desires.
This revival brings Boys to a much larger audience. Who are you most excited to see it?
MB: I'm fascinated to see how people who get tickets from TKTS deal with this. They have no idea what they're in for.
AR: Those who are like, "The Big Bang Theory guy is in a play! Let's go see it!"
MB: I want to see those reactions. They're coming in with the least preconceived notions.
ZQ: I'm hopeful younger generations will come because they're interested in seeing us onstage, then learn something they didn't bargain for. We've made incredible progress socially, politically and legislatively, but I don't think it's any easier to love ourselves today versus 50 years ago. If anything, it's harder, with the insidiousness of social media reflecting to us what we don't have, what we want.
MB: I'm excited to see what New Yorkers have to say.
AR: Oh, they'll tell you.
"I'm fascinated to see how people who get tickets from TKTS deal with this. They have no idea what they're in for."—Bomer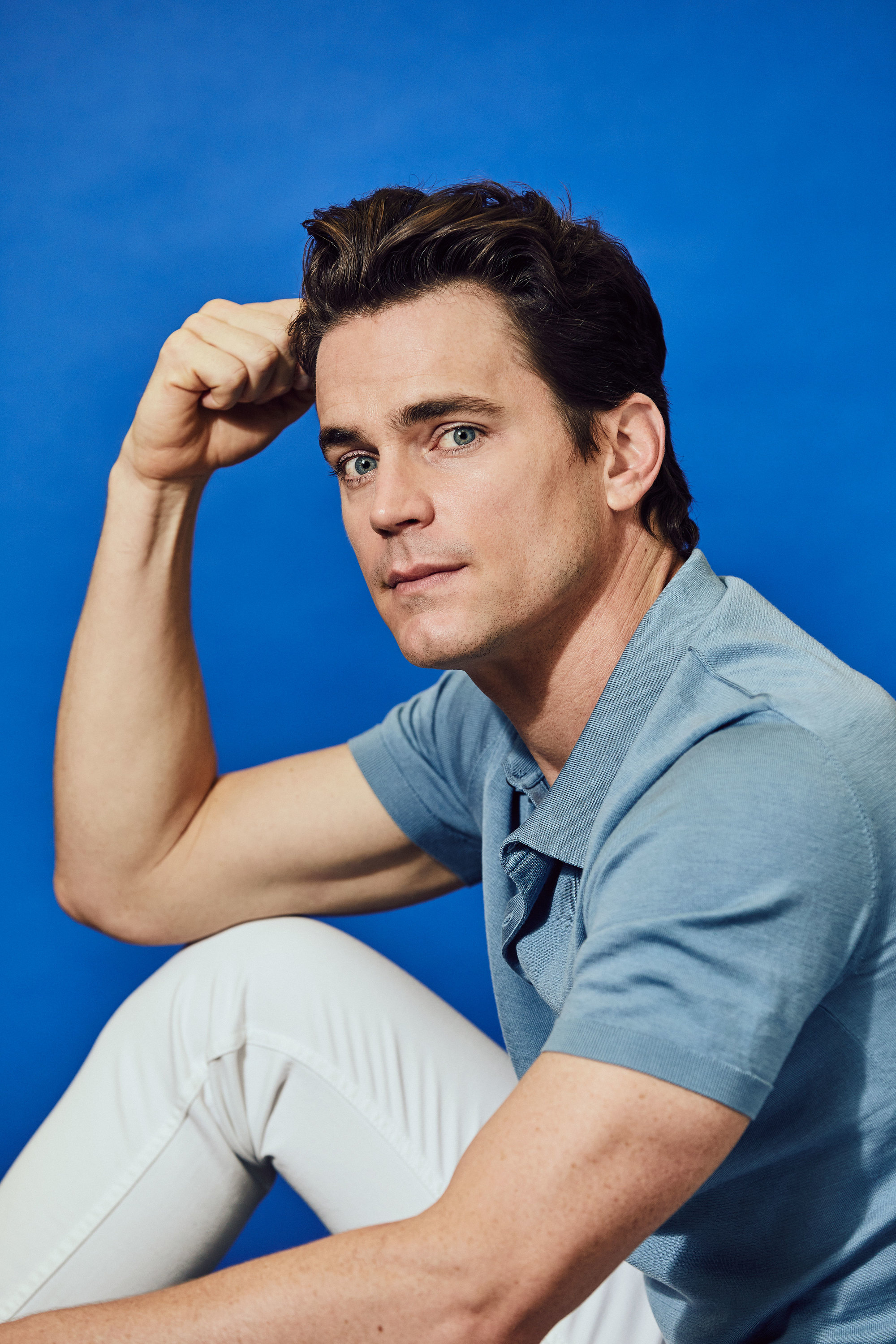 Photograph: Ramona Rosales
Matt Bomer
The Boys in the Band is in previews and opens May 31 at the Booth Theatre (222 W 45th St, boysintheband.com). $69–$189.
This piece has been edited and condensed from multiple interviews.
Styling: Nicolas Klam
Grooming: David Cox & Patricia Morales
Photo Assistant: Simon McDermott-Johnson
Digital Tech: Michael Guide
Fashion Assistant: Ali Miller
Location: Centre Theatre Group
Special Thanks: Sandro, COS, Theory, Phillip Lim, Paige and Ermenegildo Zegna