Trans performers are finally making it to Broadway
Three trans actors make simultaneous Broadway debuts in the musical Head Over Heels and the play Straight White Men
The last week of Pride month offers something new for the LGBTQ community to celebrate: a milestone in transgender representation on Broadway. Starting this week, three trans-identified performers will be on the Main Stem: The jukebox musical Head Over Heels stars RuPaul's Drag Race favorite Peppermint, and Young Jean Lee's play Straight White Men features nonbinary pioneer Kate Bornstein and rising interdisciplinary artist Ty Defoe.
"Broadway was a dream I thought was impossible," says Bornstein, a prominent activist, author and performance artist. In Straight White Men, she and Defoe play the Persons in Charge, who interact with the audience and provide a striking counterpoint to the titular characters. "I'm impressed that Second Stage Theater is choosing to do a show that talks about all these intersections," says Defoe, a Native American performer who identifies as two-spirit. "It's a play that speaks truth to power, and entertains while opening the perspective of how gender is seen."
"We're being cast specifically for our trans-ness within shows that need it," Bornstein says. "That says a lot about where we are."
Peppermint, who stars as the oracle Pythio in Head Over Heels, agrees. "This role would not have existed even 10 years ago," she says. A quirky Elizabethan romantic romp written in rhyming verse and built around hit pop songs by the Go-Go's, the musical allows Peppermint to show off the skills she acquired at the American Musical and Dramatic Academy: "I'm a true Broadway queen at heart."
Bornstein and Defoe note that Lee is tailoring their lines in Straight White Men specifically for them. And the character of Pythio has greatly evolved since Head Over Heels' San Francisco tryout in the spring. "They asked my opinion on many things, from the look and feel of moments down to the actual lines," Peppermint says. "It's important to allow people with lived experience, who can speak authentically, to give their input in the creation of these roles."
There have been trans artists on Broadway in the past: Justin Vivian Bond costarred in the 2006 concert special Kiki & Herb: Alive on Broadway, and Jess Barbagallo is currently in the ensemble of Harry Potter and the Cursed Child (and understudying the pivotal role of Scorpius Malfoy). But the Great White Way has lagged behind some other forms of entertainment in embracing trans artists—notably television, which has led the charge with Transparent, Orange Is the New Black and FX's queer ballroom-culture show Pose. Could this be a turning point for trans performers on Broadway?
Bornstein is taking a wait-and-see attitude. "My girlfriend calls me the cupcake flavor of the month, and I think that's the safest way to look at it," she says. Peppermint is focused on the struggle, which she says is far from finished. "I don't want to say we've made it," she says. "Three people in an industry of thousands? We haven't gotten the equality we want." But Defoe is optimistic: "Maybe we won't see it right away, but it will be inherently embedded in a system that needs and wants to change."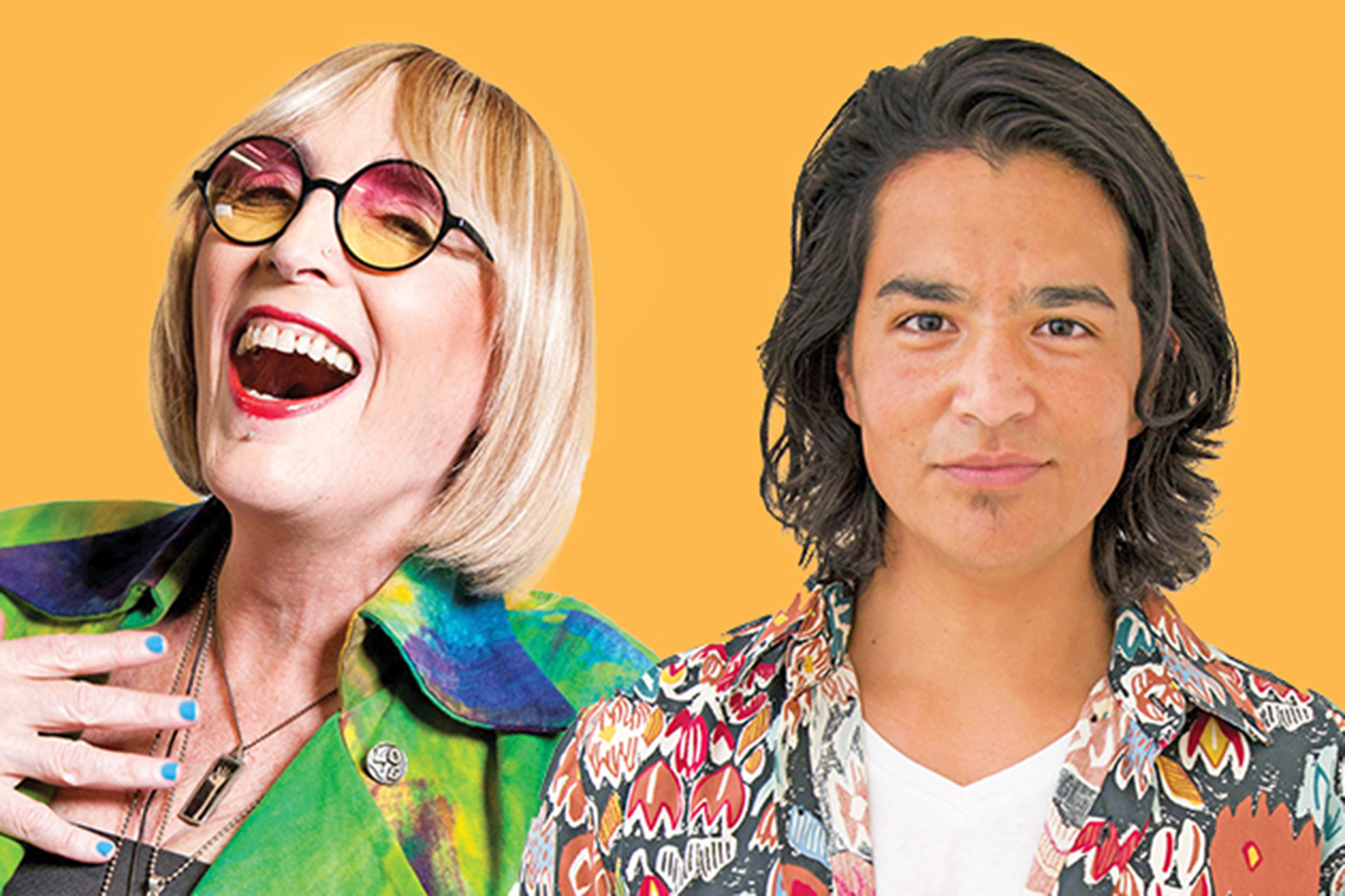 Kate Bornstein and Ty Defoe
Photograph: Courtesy Santiago Felipe (left) and Kat Dickerson (right)
Go see the shows!
Broadway's latest jukebox musical funnels Go-Go's songs into an Elizabethan-style comedy
Cast that includes Tom Skerritt, Armie Hammer, Josh Charles, Paul Schneider, Kate Bornstein and Ty Defoe