Guide to the Under the Radar festival
Every January, the Under the Radar festival brings a world of experimental performance to our doorstep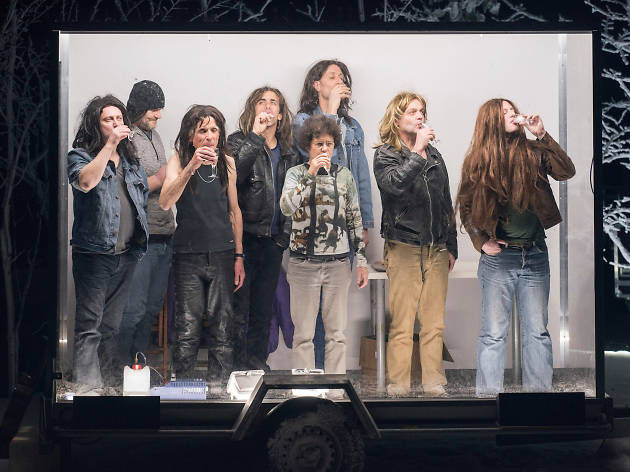 As Broadway and Off Broadway gear up for the spring, you'd think January would be slow in the theater world, but it's humming with downtown festivals. Many showcase experimental work that wouldn't look out of place in European festivals, and likewise, there are a lot of foreign touring shows that drop in. Why is that? The Association of Performing Arts Presenters holds its conference this month, and everybody wants to show their wares, hoping to be invited to tour. You can rub elbows with curators from around the globe and front-load your year with the cutting-edge at COIL, American Realness, Prototype and other smorgasbords.
Biggest and oldest of all the January fests is the Under the Radar festival. Founded by Mark Russell and co-directed by Russell and Meiyin Wang, the event offers a giant snapshot of contemporary performance in all its variety and weirdness. We'll be hanging out at the Public a lot in the next two weeks, so check this page regularly for new reviews.
What is the Under the Radar festival?
The Under the Radar Festival is an annual 12-day event that tracks new, mostly experimental theater from around the world, including devised theater, solo performance, dance hybrids, multimedia work and shows that defy category.
When is the Under the Radar festival?
Under the Radar festival runs from Wednesday, January 4th, 2017 to Sunday, January 15th, 2017.
Where is the Under the Radar festival?
The Under the Radar festival takes place in various venues in the Public Theater and Joe's Pub.
How do I buy tickets for the Under the Radar festival?
Tickets are $25 and since the runs are limited, they go fast! Visit the Under the Radar website to get your seats now.
Recent Under the Radar festival coverage
Past Under the Radar festival coverage