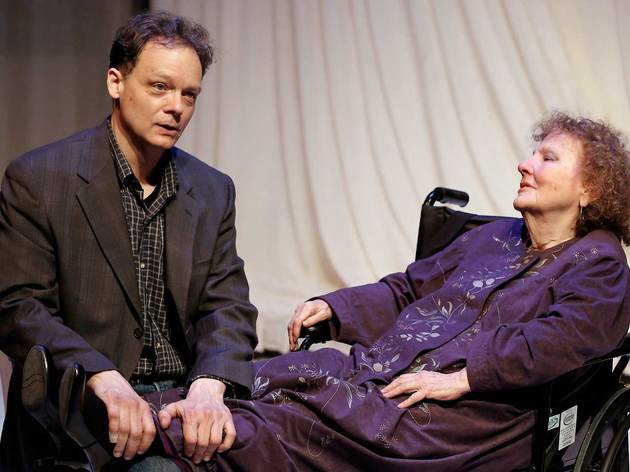 1/7
Photograph: Carol Rosegg
Worship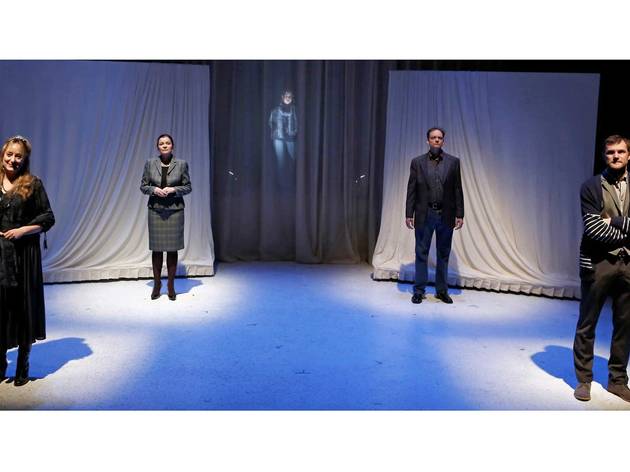 2/7
Photograph: Carol Rosegg
Worship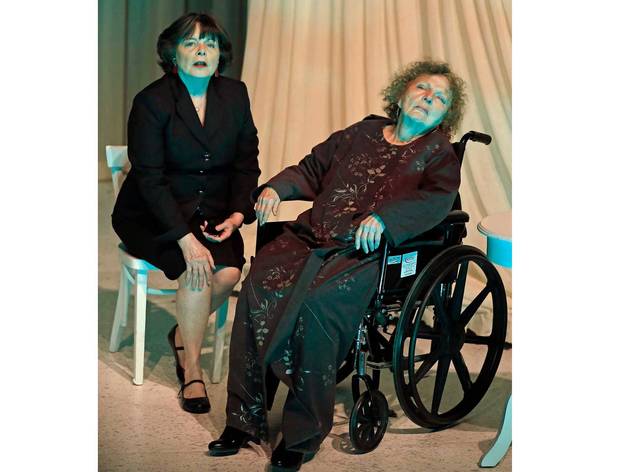 3/7
Photograph: Carol Rosegg
Worship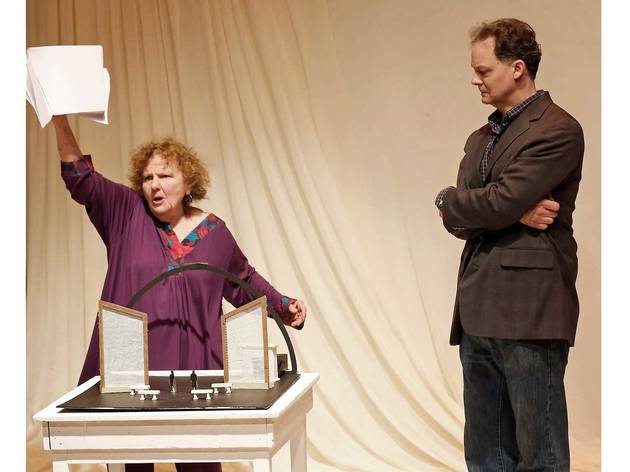 4/7
Photograph: Carol Rosegg
Worship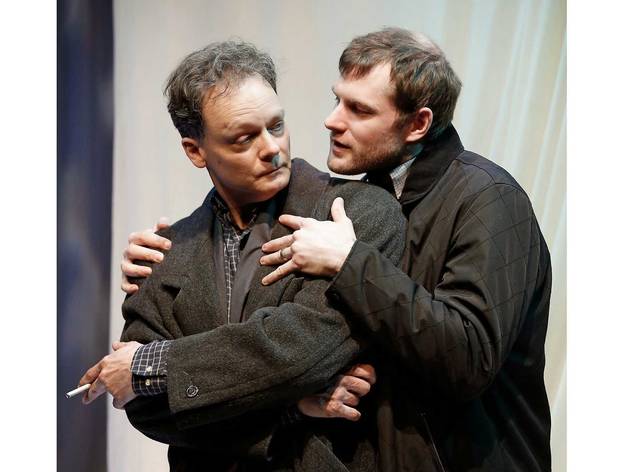 5/7
Photograph: Carol Rosegg
Worship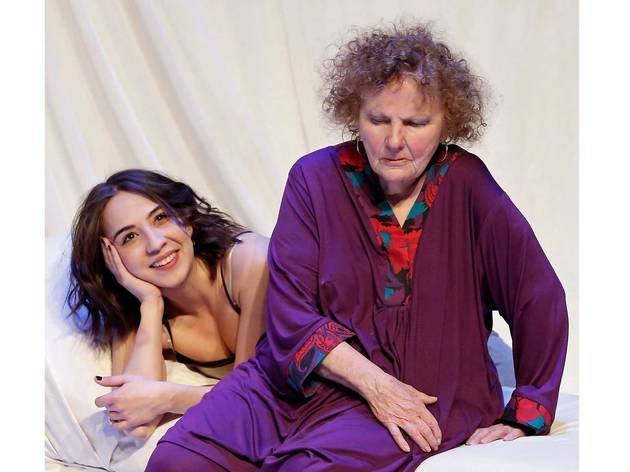 6/7
Photograph: Carol Rosegg
Worship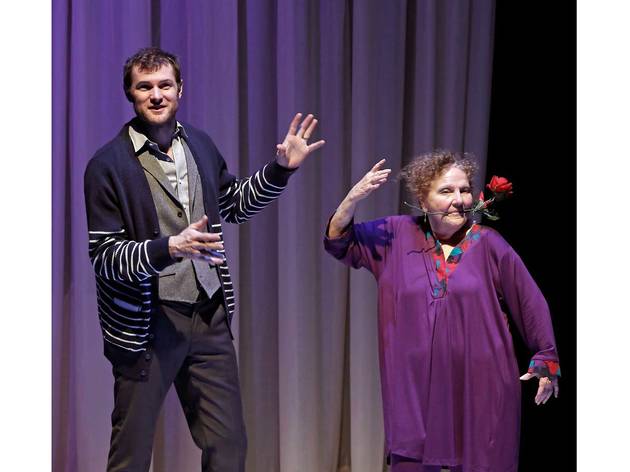 7/7
Photograph: Carol Rosegg
Worship
Worship. Theater for the New City (see Off-Off Broadway). By Eduardo Machado. Directed by Michael Domitrovich. With ensemble cast. Running time: 1hr 40mins. No intermission.
Worship: In brief
Michael Domitrovich directs the premiere of a drama by Eduardo Machado (Havana Is Waiting), in which an unconventional writing guru, in the throes of Alzheimer's-related dementia, is visited by former students.
Worship: Theater review by Diane Snyder
Eduardo Machado's Cuban roots aren't a factor in his new play, Worship, an arty, philosophical exploration that can be as wearying as it is wise. Instead, the playwright, who wrestled with the past in plays such as Havana Is Waiting, goes back in time to look at the evolution of teacher-student relationships.
In the present, Estelle (Crystal Field), a playwright who became a cherished mentor after turning to teaching, is stricken with Alzheimer's and near death when six former students pay her a visit and wrestle with who she was and what she meant to them, occasionally pondering in Greek-chorus unison questions like: "Why didn't she see how talented I was? Why did she turn away from me when I found success?"
Estelle was an all-consuming, devouring presence. She inspired cultlike worship when she was full of praise, but could also be devastatingly harsh. Shortly after she rejected Laura (Heather Velazquez), a star pupil who also became her lover, the young woman committed suicide. (She's a ghostly figure in the present-day scenes.) Was it Estelle's fault, or did each student turn her into the person they needed her to be? Machado cleverly toys with this idea toward the end, when the students reveal how they wrote Estelle into their plays.
Since Machado was a protégé of controversial writer-teacher Maria Irene Fornes, it's impossible not to imagine the turbulent nature of their pairing. But that doesn't translate into dramatic tension, despite a well-helmed production from Michael Domitrovich that unfolds on a stage of white backdrops and furniture, and intense performances from Velazquez and Hugh Sinclair (the latter plays another student with an intense love-hate for Estelle). Field is quite good as the withholding, power-wielding teacher, but we don't have a chance to see the magnanimous person who inspired such adoration. And without that, Worship can't arouse full reverence.—Theater review by Diane Snyder
Follow Diane Snyder on Twitter: @DianeLSnyder