Heads up! We're working hard to be accurate – but these are unusual times, so please always check before heading out.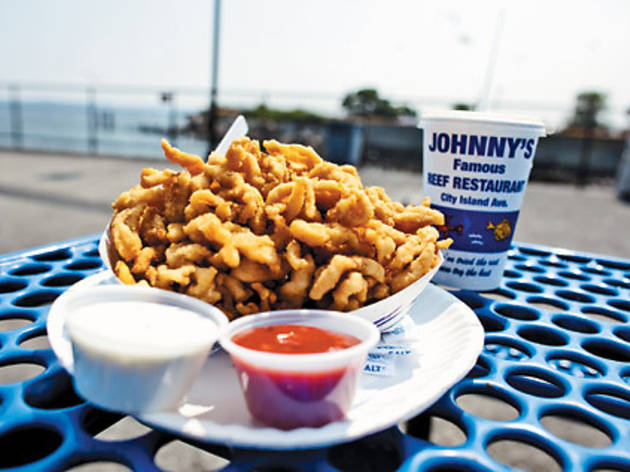 50 things to do in New York City on a Saturday 2012
Make the most of your Saturday with these urban adventures.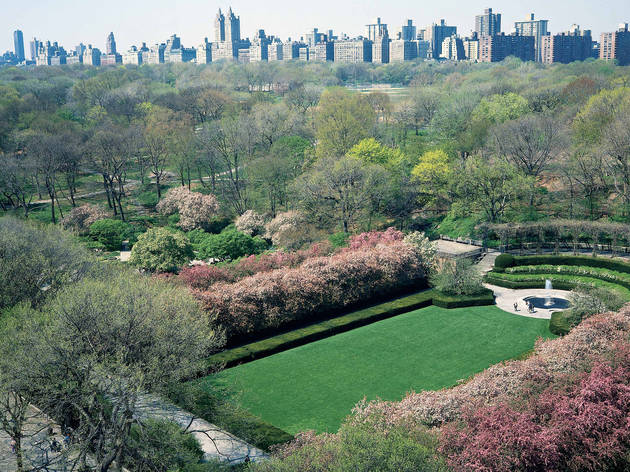 The skinfest in the Sheep Meadow isn't the only thing worth eyeballing in Central Park come spring. The Conservatory Garden is a flowering paradise, with some varietals like the Lenten rose blooming as early as mid-March. For an extensive tour, download the Central Park Conservancy's Bloom Guide from its website and rent a bike from Bike & Roll.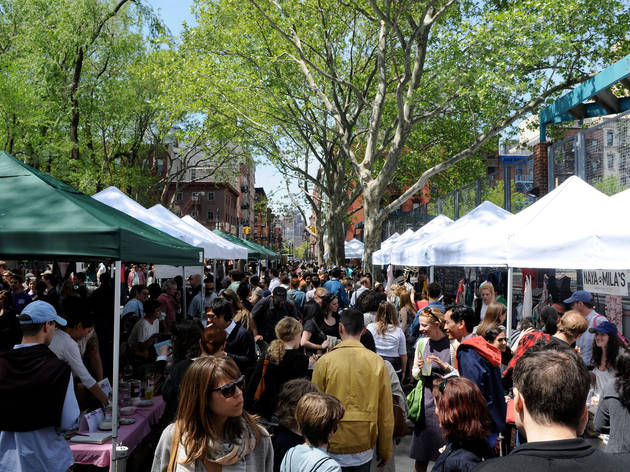 Shop and eat outside at the Hester Street Fair
This pretty, tree-lined Lower East Side market packs in shoppers every weekend with a killer combination of stylish vintage wares—retro jewelry, antique decor and old-fashioned hats—and one of the best collections of food vendors in Manhattan. Delicious new stalls include Williamsburg darling Pies 'n' Thighs, artisanal ice cream parlor Ample Hills Creamery and boozy cupcakery Prohibition Bakery. Look out for surprising booths, like Compass Yoga, which will assess your posture and align in you a suitable pose for $1.
This "lightship"—a floating lighthouse once used by the Coast Guard—sank and spent three years underwater before she was salvaged and converted into a floating bar. Now docked near Chelsea Piers, this nautical beer garden attracts formidable weeknight and weekend throngs of would-be revelers. After May 1, you can drink on deck—that is, if you can find room on the beer-soaked boat, jetty or the prime real estate: the jetty roof. If you're fortunate enough to nab a seat, order a burger.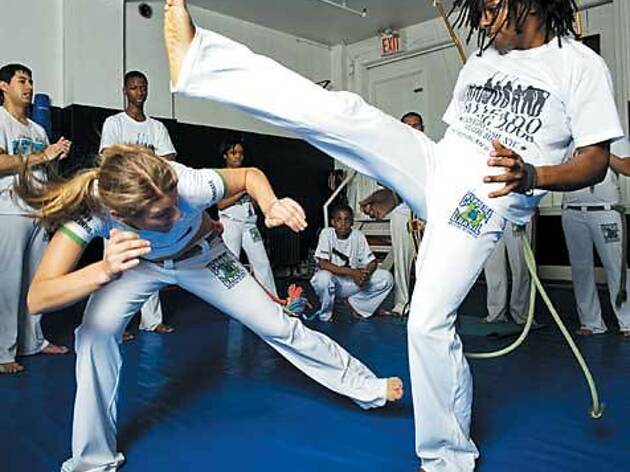 Step into the roda (circle) at a beginner's capoeira class with Brazilian professor Tiba. With the percussionists and singers accompanying the class, you might actually think you're in Brazil. 4:30-6pm.
Sketch the Hudson and its gardens with artist Larry Dobens in these casual walk-up lessons; colored pencils and paper are provided.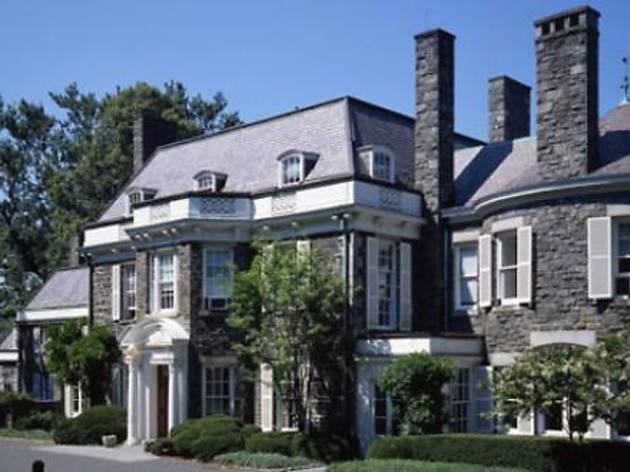 This city-owned garden in the north Bronx retains the same horticultural traditions from when it was a private estate. You'll find some of the area's most meticulously groomed gardens, plus stunning, sweeping views of the Hudson River and the New Jersey Palisades. Wake up early to take advantage of free admission between 9am and noon every Saturday.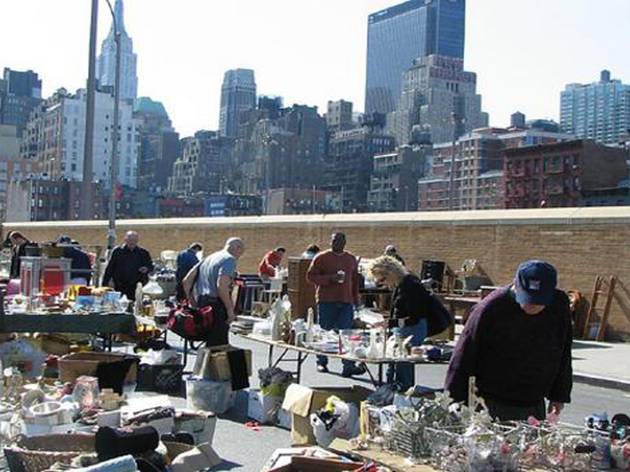 The Hell's Kitchen Flea Market welcomes a mini fleet of mobile eateries back for the Gourmet Food Truck Bazaar. The lineup has yet to be confirmed, but city staples like Calexico, the Big Gay Ice Cream Truck and the Treats Truck have all parked there in the past. We advise arriving early to make a first pass at the secondhand wares and avoid missing out on the limited quantities of grub.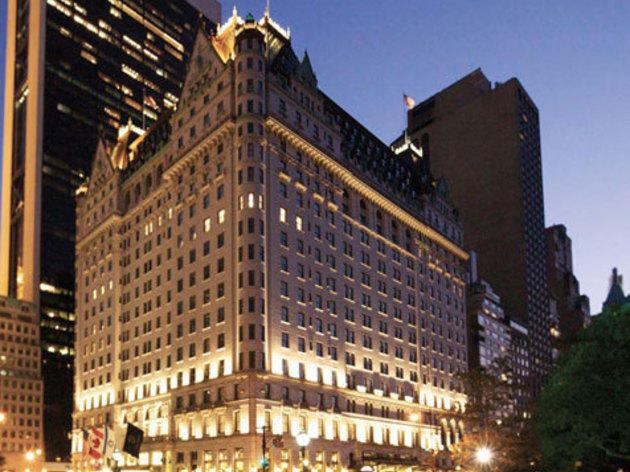 Take a one-hour guided peek into the luxurious Plaza on this tour led by art and architecture critic-cum-author Francis Morrone. (Call ahead; reservations are required.)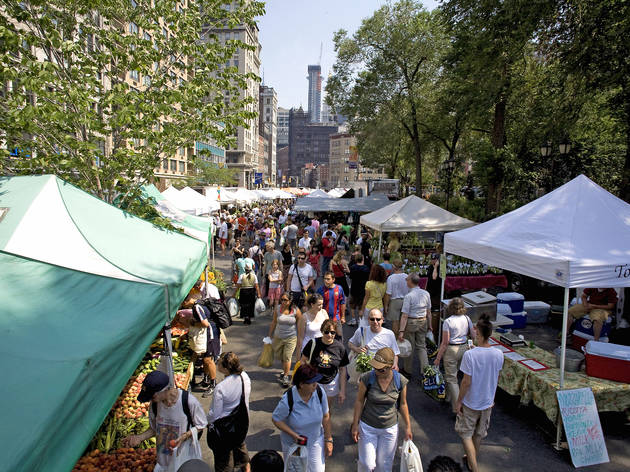 Fill up on free samples at the Union Square Greenmarket
At this outdoor produce mart, you'll find yourself shopping elbow to elbow with top chefs, perusing regionally grown culinary pleasures from more than 140 different producers each week. You'll want to keep coming back until you've sampled them all.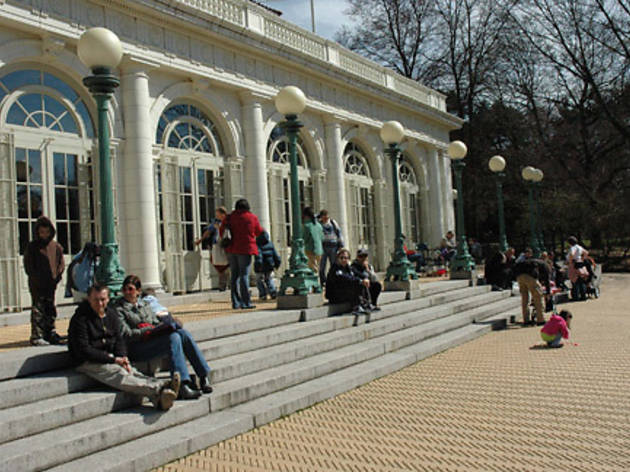 The National Audubon Society classifies Prospect Park as an Important Birding Area for the many species that migrate through. Learn how to spot them by taking a free Intro to Bird-Watching tour from noon-1:30pm. Binoculars are provided.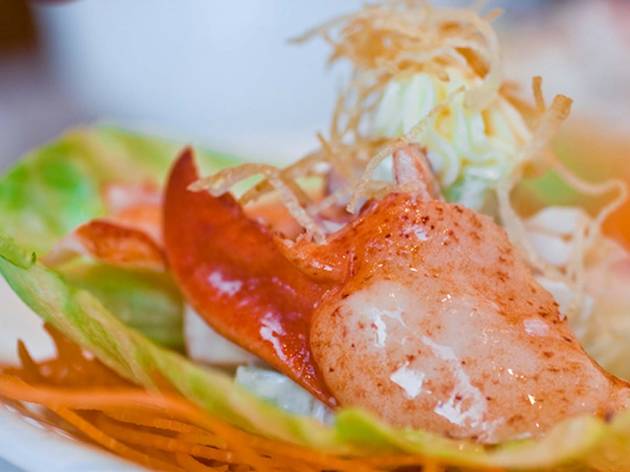 Crispy on the outside and smooth as butter inside, the taro-and-turnip cakes at this dim sum palace are sweet with thick oyster sauce, and only on the weekends from noon to 3pm.
This no-frills ballroom is the locus of Greenpoint's indie-rock scene, but on occasional Saturday nights, the 1914 hall reverts back to its original (and still daytime) identity as the Polish National Home, hosting Polish dance parties with plenty of canned Frankie Yankovic. No matter who's in attendance, $3.50 Jack and Cokes and $5 noshes (pierogi, kielbasa and cheese blintzes) are available.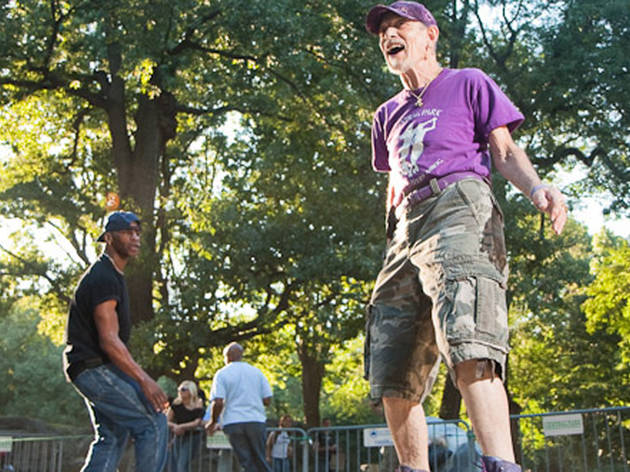 Roller-skate in Central Park
In the heart of the park under a grove of blossoming cherry trees, you'll find the Central Park Dance Skater Association's skate circle. Bring your own quads and bust a move with people of all ages to disco classics, contemporary hits and throwback R&B, house and dance music spun by a rotating roster of local DJs. If you're not a skater, there's space to dance without colliding with those on wheels or just watch the old hands do their thing. Make sure to scan the crowd as well—you may spot singer-songwriter M. Ward, who told TONY that watching the skaters is one of his favorite things to do in NYC.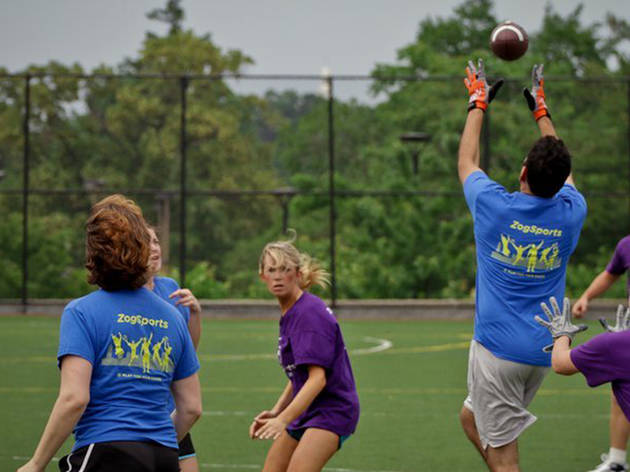 Join a social sports team
You've thought about it, now do it: Put down that PS3 controller and join an outdoor league. ZogSports co-ed sports leagues, one of NYC's biggest rec groups, hosts coed softball, soccer and touch-football leagues in the spring. Don't sweat it if you haven't swung a bat since T-ball days: When signing up, participants must assess their own skill level—from "extremely casual" newbies to jocks who've played high-school or college sports—and are then matched to a compatible division. As a bonus, teams are encouraged to retreat to a nearby bar for postgame drinks, and a portion of the bar tab is donated to charity. Visit zogsports.com for more information.


Dia:Beacon doesn't have a monopoly on arty day trips. In the Hudson River Valley, Storm King Art Center boasts more than 100 post-1945 sculptures—many of them monumental in stature—on 500 acres of land. Stroll at your leisure or rent a bike ($10 per hour, minimum two hours; full day $40). On May 12, the exhibit "Light and Landscape" opens; it features 20 pieces that play with the idea of natural light, ranging from videos and installations in the institution's museum to site-specific works by Peter Coffin, Katie Holten and William Lamson. Coach USA Short Line runs one service a day between Port Authority Bus Terminal (625 Eighth Ave between 40th and 42nd Sts; 212-564-8484, coachusa.com/shortline; departs NYC 10am, departs Storm King 5:02pm; $44) and Storm King on the Mountainville Line.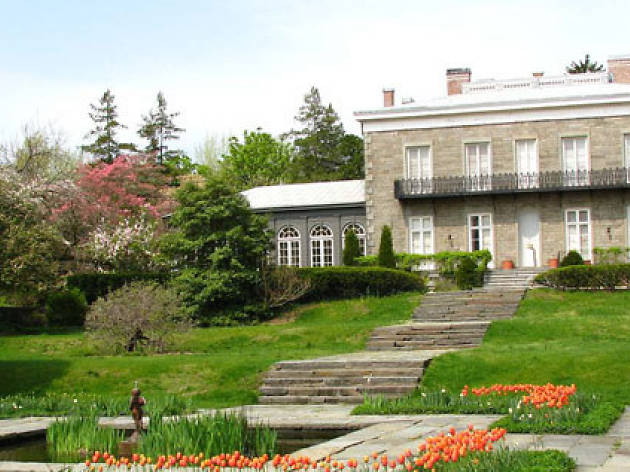 It may take a while to get to, but the Bartow-Pell's beautiful and serene formal garden and lawn, featuring a picturesque fountain and wrought-iron benches, is the perfect place to find solace away from the city. Once you've finished reclining in verdant surroundings, tour the mansion (Wed, Sat, Sun noon–4pm; $5), home to a 19th-century merchant family.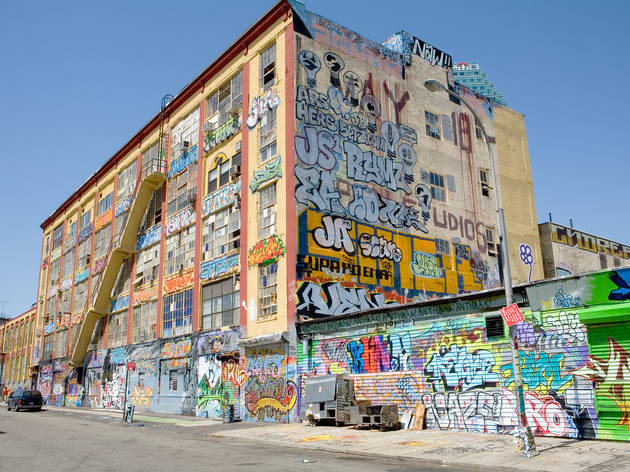 Just down the street from contemporary-art hub MoMA PS1, outdoor graffiti museum 5Pointz proves that the beauty and grit of New York City isn't always found in conventional places. Nearly every inch of this five-story, 200,000-square-foot factory's exterior has been covered and re-covered in murals by a rotating cast of artists. You can call ahead to arrange a guided tour, or just show up and pull out your camera.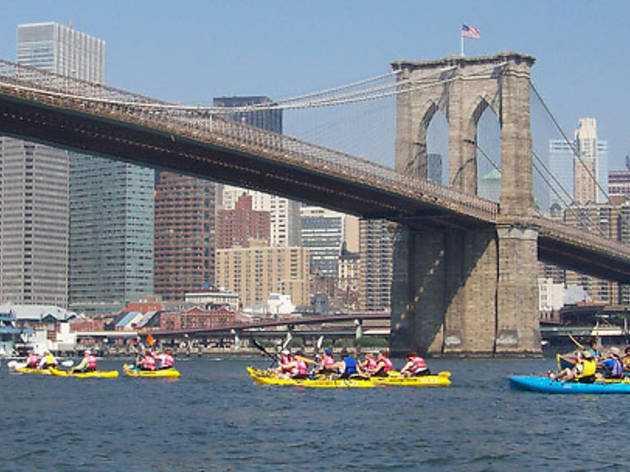 Every weekend starting in May, the New York Outrigger Club offers up to three free training sessions for the six-man Polynesian canoe. The lesson begins on land, where you'll familiarize yourself with the boat and its history, learning stroke work, safety protocols, and calls and commands; then you'll get 30 to 45 minutes of practice on the water with three expert shipmates who'll steer you in the right direction. Sessions are limited to six people each, so e-mail ahead to book your space. The club provides everything you need—boats, paddles and life vests—but it's up to you to bring drinking water, sunscreen and a lock for the provided locker. Grass skirts optional.