The five best affordable apartments in NYC (week of June 1)
At about $1,000 per person, these NYC abodes—scattered across Manhattan, Brooklyn and Queens—are worth the money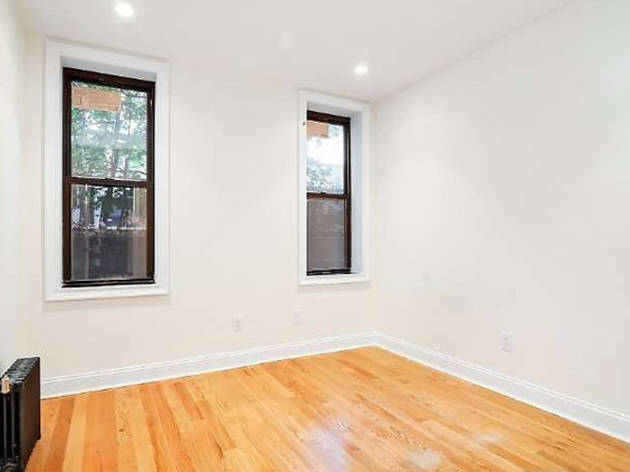 Affordable apartments in NYC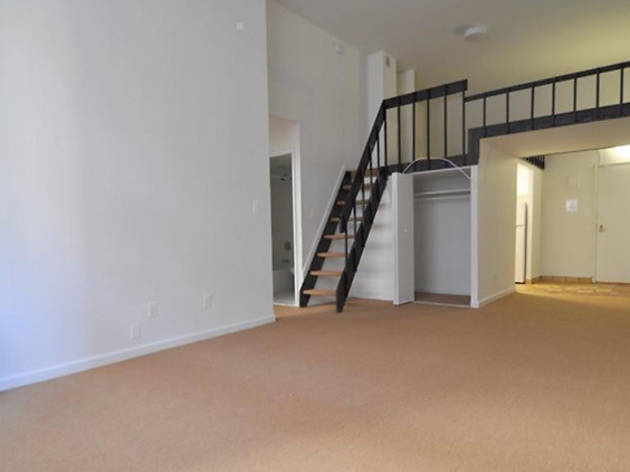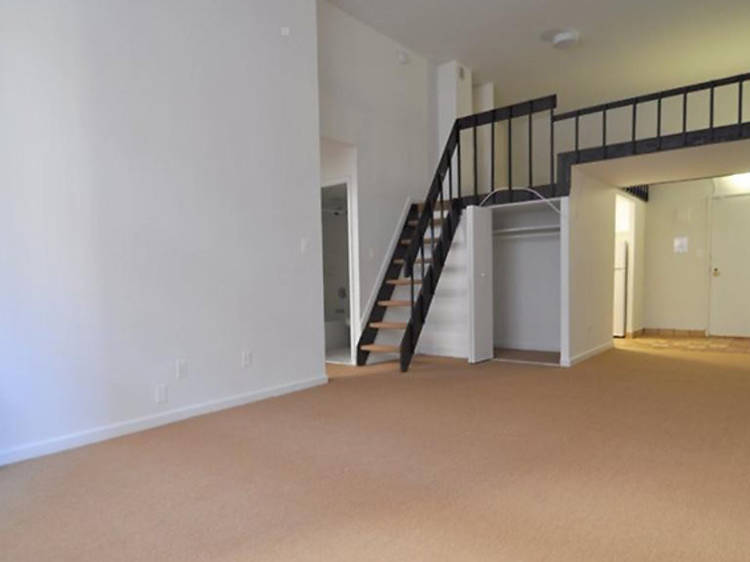 Three bedroom apartment in Financial District for $3,100/month ($1,034 per person)
Sure, this apartment might be a "flex" three-bedroom (read: It's up to you to erect a curtain in the living room for your third roommate), but with this much space in the Financial District and so close to South Street Seaport, subways, and the ferry dock for Governors Island it's still a good deal. If you're not sold on the floor-to-floor carpeting, remember that this pad also comes with the amenities of a luxury building: dishwasher, concierge service, in-unit laundry and bike storage (remember what we said about Governors Island?).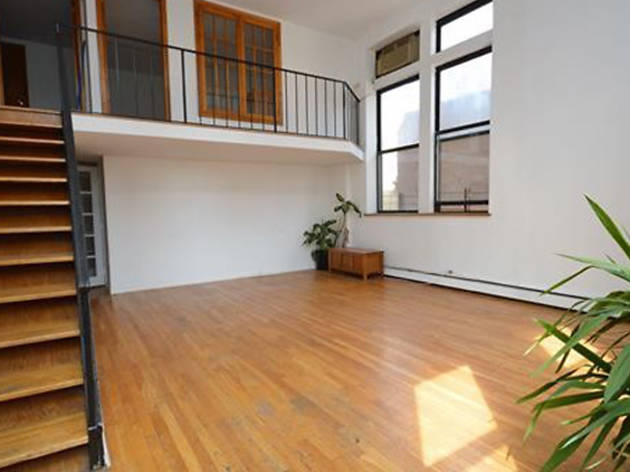 Four bedroom apartment in East Harlem for $4,400/month ($1,100 per person)
Just a few blocks north of Museum Mile and a stone's throw away from Central Park lies this 1,600 square-foot true four-bedroom duplex. How true are the bedrooms? According to the listing each one fits a full king-size bed—which makes paying a higher rent than others might in East Harlem seem well worth it. If your massive bedroom doesn't make you feel like royalty, then you'll at least feel like a modern day lord or lady when you look at those bright wood floors, open sunny windows, two (!) beautiful bathrooms and the kitchen which not has updated appliances but also an island with a breakfast bar. Just imagine, come July you could be clinking glasses with your roommates in the building's outdoor garden.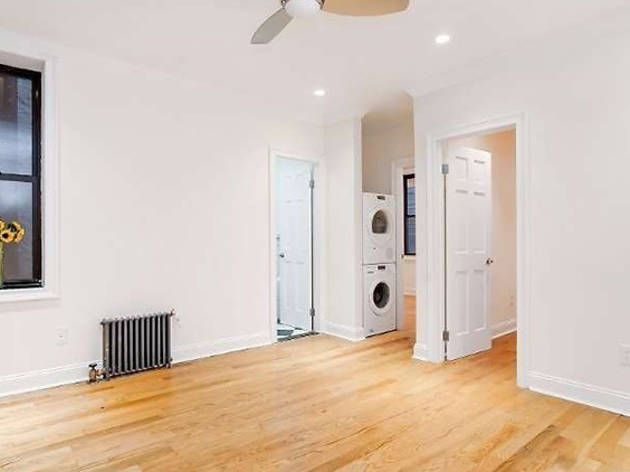 Three bedroom in Crown Heights for $2,950/month ($983 per person)
In a cool neighborhood that is quickly becoming unaffordable, this newly renovated spot appears to be a true gem at a good value. Not only is it three blocks away from Prospect Park—and almost as close to the venerable Brooklyn Museum—the apartment is also close to the 2, 3, 4 and 5 subway lines, which means getting to work will be a cinch. The new appliances, which include a dishwasher and in-unit washer/dryer, only serve to sweeten the deal.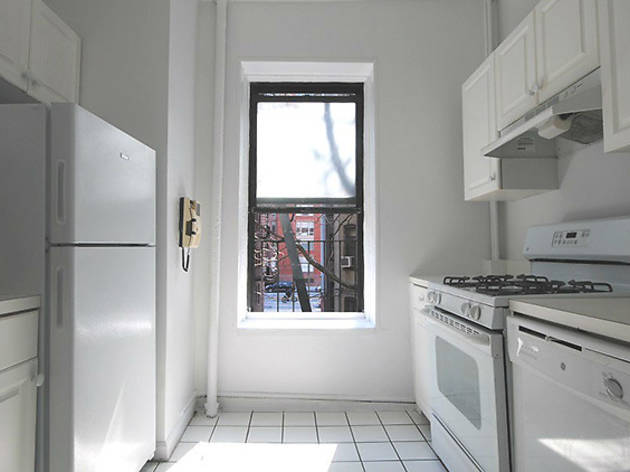 Four bedroom in the Upper West Side for $4,295/month ($1074 per person)
Though the apartment description which includes the line "bedrooms vary in size" can likely be interpreted to mean at least one of the roommates is going to have a large closet for a sleeping quarters, a location this close to Columbia University is hard to beat. The elevatored building is right by Central Park West, so plenty of frolicking awaits you, and the fireplace will be quite charming when snow starts to fall outside those bright, unobstructed windows.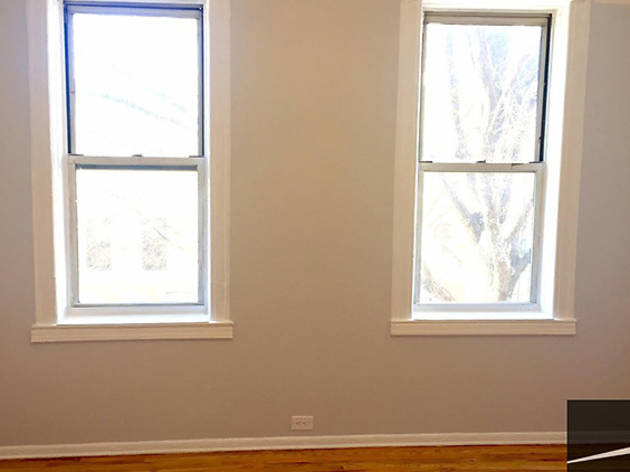 Two bedroom in Astoria for $2,195/month ($1,096 per person)
Before you scoff at the price, keep in mind that number also includes a separate office space at a price point much cheaper than what most freelancers are paying for their apartment and work space. You can work peacefully from home until it's time for a break when you'll stroll down your tree-lined street to a variety of restaurants, bars, clothing boutiques, speciality grocers and other shops. You're also close to the subway, but with all the conveniences of a city in your neighborhood's small town feel, it's doubtful you'll want to leave much.