Be Spontaneous in Los Angeles
Find the best hotels in Los Angeles, as well as the absolute best things to do in the city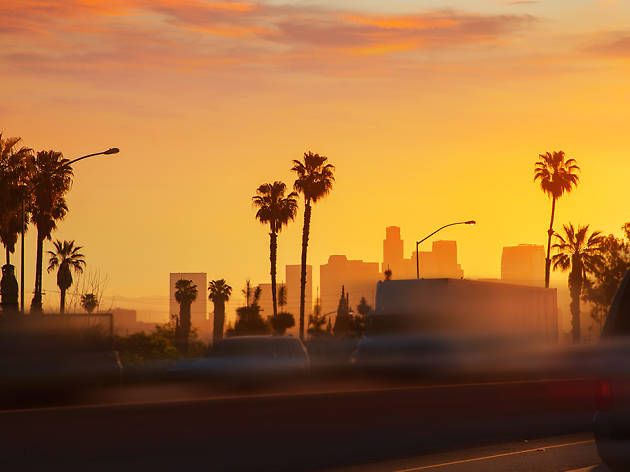 Forget everything you've heard about Los Angeles. Okay, maybe not everything—there's a beach close by, celebrities live here, movies are made here, and this is a city where dreams come true. You may see the occasional chihuahua riding in a tall blonde's designer purse, but if you plan your trip right, you'll also see some of the world's best and most cutting edge art, eat some of the best and most memorable meals, and start to understand this city's complex history and future. Even though sitting in traffic can feel anything but spontaneous, Los Angeles is all about last-minute adventure. Craving a beach day? Just head west. Want to hike to a waterfall less than an hour from downtown? It can happen here. Want to eat authentic tacos at any time of day or night? We've got that too. The best trips to Los Angeles happen with the right balance of planned activities and unplanned adventure. Start with our list below of the 10 things you must do while you're visiting LA.
When it comes down to basic human instincts, we all need to feel prepared. We need to know that whatever we are doing will have a sound outcome with predictable endings—it's okay, I'm this way, too. It's only when we're taken outside of our comfort zone that we realize how raw and exciting life can be—when you have to become quick-witted and think on your toes.
This is what a spontaneous trip is all about.
I was approached by Time Out New York and Booking.com to rise to the challenge of an impromptu weekend escape into an unknown city with just the clothes I could pack, my wit and the Booking.com mobile app to help me set up my hotel stay!
I had no idea where I was going until the day I got my ticket information. I was pleased to find out that I was going to Los Angeles, the City of Angels! So, after a relaxing flight, I touched base, loaded my information in the Booking.com mobile app and just like that, I found an entire listing of hundreds of hotels, with numerous different ways to narrow down my search.
I scrolled through, searched by ratings, prices and on the map, looked at photos and decided upon the beautiful Redbury Hotel in Hollywood. After only a couple minutes, the room was booked. I got a confirmation and was checked into my suite before I even left the airport!
But no adventure is complete without a mission! Booking.com did their part in helping me find an amazing room faster than it takes to get your luggage. Now it was Time Out New York's turn to spice it up.
I was given several tasks to get me out and explore as much of LA as possible.
•To bear hug the unknown! Take a fitness class or fitness trend that you've never tried before.
•Scare yourself silly! Find a restaurant or bar where you could dine with the afterlife.
•Roll the dice! Get out to the ocean and find a great outdoor workout with a stranger.
•Abandon your compass! Find a restaurant or bar with a view over the city.
For the first task, I visited the famous Original Muscle Beach, by the Santa Monica pier and spent the afternoon learning acroyoga and hand balancing from some of the best I'd ever seen!
When the second task came up, I found myself in the notorious Chateau Marmont. This building housed many of LA's most famous actors and musicians during their drug-addled glory. It also happened to be where John Belushi died of an overdose.
For the third task, I spent the day at Venice Beach training with some amazing bar athletes and calisthenic legends. They all welcomed me right away and remembered me when I saw them several days later.
For the forth task, the beautiful restaurant Perch was all that was on my mind. Recommended by friends and readers, this 15th story restaurant sits on top of Downtown LA, offering a killer brunch and excellent service.
The most terrifying part of this trip was also the greatest in the end: not knowing what is going to happen next. The spontaneity of it all kept me going, guessing and using my gut. I can't wait for the next adventure I go on and when I do, I'll be using the Booking.com mobile app.
Bobby is a fitness enthusiast and blogger from Brooklyn, New York. He's obsessed with adventure, road trips and meeting new people and is pegged for having a tendency to smile quite a bit.
Top 10 things to do in Los Angeles
Top-rated hotels on Booking.com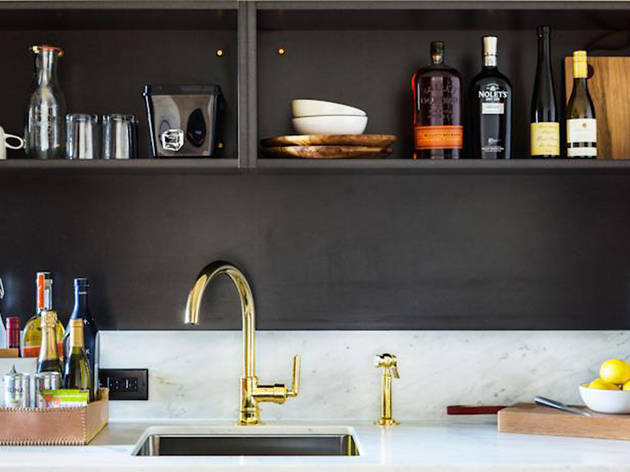 Since it opened in 2014, Ace Hotel's downtown LA outpost has helped to turn the Broadway theater district tide. Housed in the former United Artists building, the hotel pays homage to LA style with a seamless mix of iconic Art Deco architecture and California minimalism. Mingle with cool-hunting locals in the restaurant, L.A. Chapter, the rooftop bar and pool—site of frequent parties—and the restored former United Artists movie palace, now a jaw-droppingly opulent venue for events and concerts.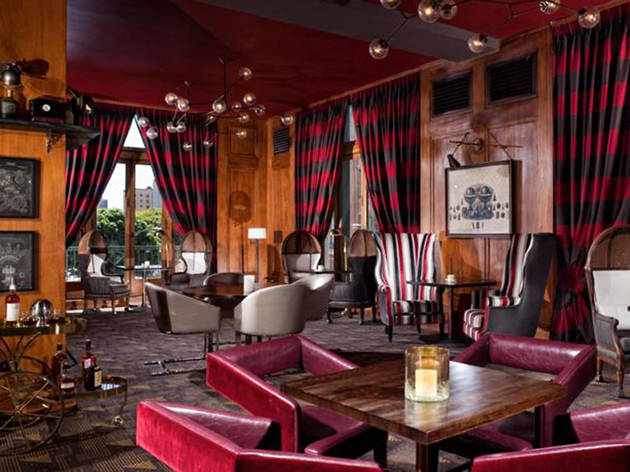 Los Angeles Athletic Club
The LAAC was the city's first private club and counted Charlie Chaplin and Rudolph Valentino among its guests. Set within a 12-story early-20th-century building, it combines a multilevel gym and spa with first-rate restaurants and bars (we love the recently renovated Invention, with its subtle Steampunk furnishings and tapas menus) and accommodations. On the top two floors, 72 guest rooms channel an old-school gentlemen's club vibe with a rich, masculine color palette and luxe Frette and Sferra bedding. Rates include a buffet breakfast and full use of club facilities.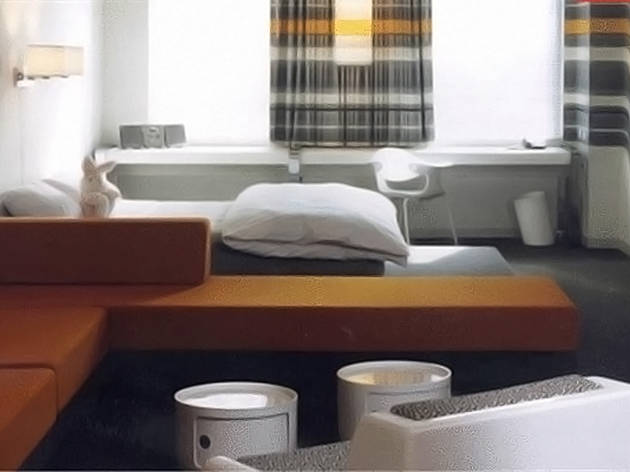 The downtown version of the Sunset Strip shag pad pokes fun at jet-setting '60s bachelors, with the lobby setting the swinger-style tone. Neo-psychedelic rooms come equipped with low-slung platform beds, tubs for two and generous peek-a-boo showers. Complete with DJs, vibrating waterbeds and views, the rooftop pool bar is mobbed on weekends; you'd do as well to head down to the mezzanine-level Spin Standard, a retro Ping-Pong hall served by three cocktail bars.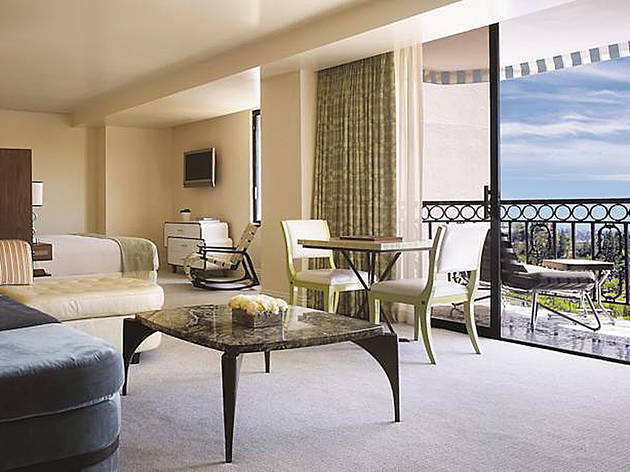 The London West Hollywood
In mid-2015, this luxury hotel (formerly Le Bel Age) completed the final phase of a $25 million renovation, which added 21 new suites—all inspired by the stately green expanses of London's Hyde Park—to the mix. On top of that, there's a swanky new 2,600-square-foot fitness center, penthouse digs designed in collaboration with Vivienne Westwood and a private cinema with a 20-foot screen. All of the suites have private decks or a balconies with decent views; for truly extraordinary panoramic vistas, especially at dusk, head up to the rooftop pool. The off-Sunset location makes it popular with leisure-seekers, who'll also be lured by the new spa; business folk can capitalize on the complimentary Wi-Fi and free phone calls to London.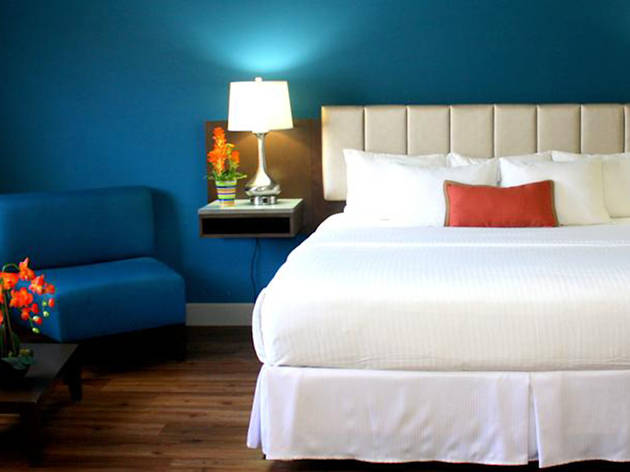 Situated off of Highway 101, this contemporary lodging is less than 10 minutes' walk from iconic sights like the Hollywood Walk of Fame and TCL Chinese Theatre. Rooms are styled to feel like private studios in a sophisticated Silver Lake loft, with hardwood floors, 47-inch flatscreen TVs, microwaves and a pillow-top California king bed or two queens; upgrade to a suite for a separate living area. Free toiletries and plush bathrobes are also provided. Looking for a convenient gathering place? The BLVD Bar offers a wide selection of specialty cocktails and beer in a contemporary lounge atmosphere.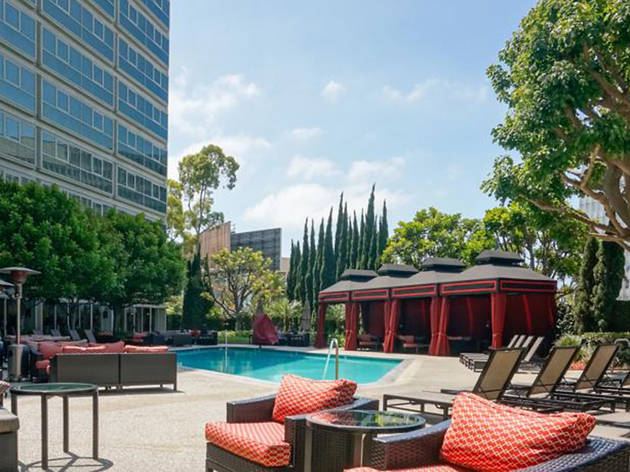 The busy corridor of West Century Boulevard has no end of towering, mid-range properties, all hawking free shuttle service to LAX (which sits a few blocks away). But this place takes things a step further, with 802 smart, modern rooms that wouldn't look out of place in a more bohemian downtown boutique hotel—plush lounge chairs and sofas, leather desk chairs and a string of cosmopolitan Corner Suites with full dining areas. A brasserie focuses on traditional American fare (for Club-level rooms, breakfast is included), and there's a heated pool and 24-hour fitness center to get in a last workout before your flight home.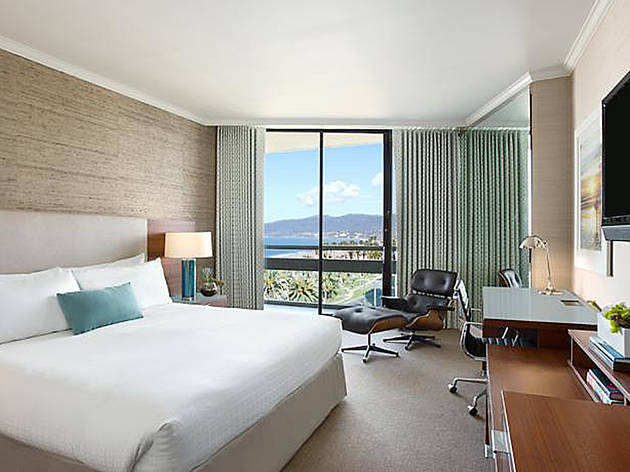 The Miramar has been pampering the glamorous and the powerful for nearly a century: Past guests have included everyone from Greta Garbo to Bill Clinton. Built in 1924, the hotel has undergone several tasteful renovations; in 2009, it opened airy bistro FIG, known for its seasonal American menu and charcuterie-and-cheese bar. Families clamor for the 32 bungalows with private patios surrounded by lush tropical landscaping, while the other guest rooms boast ocean and city views. Meanwhile, serious pampering gets underway at Exhale Spa, which focuses on mind-body treatments, including acupuncture, reiki and vibrational therapy.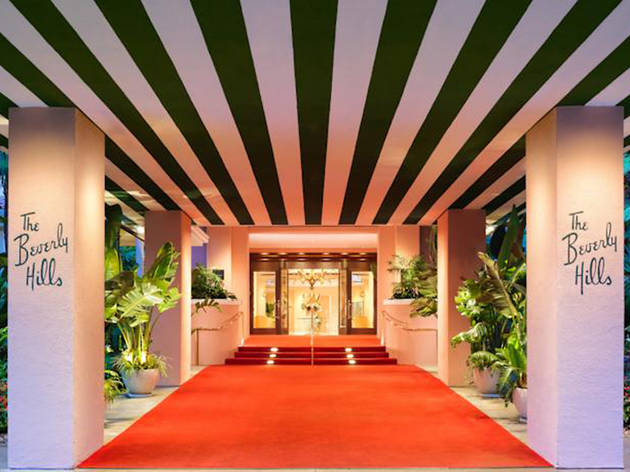 The famous pink stucco facade, manicured grounds and sumptuous rooms of the Beverly Hills Hotel look as fresh as they did on opening day more than a century ago. The place oozes exclusivity: Screen stars from Marilyn Monroe to Reese Witherspoon have slept in this fabled hideaway or held court in its still-popular Polo Lounge (waiters hand out copies of Variety or The Hollywood Reporter while you eat). The biggest draw are the bungalows, where Liz Taylor spent six of her honeymoons: No. 5 has its own pool; No. 7 is decorated to Marilyn's taste. These now almost pale compared to the two new Presidential Bungalows—the epitome of lavishness, and yours for a cool $9,000 (minimum). Take the time to relax by the cabana-lined pool before hitting the suitably extravagant spa.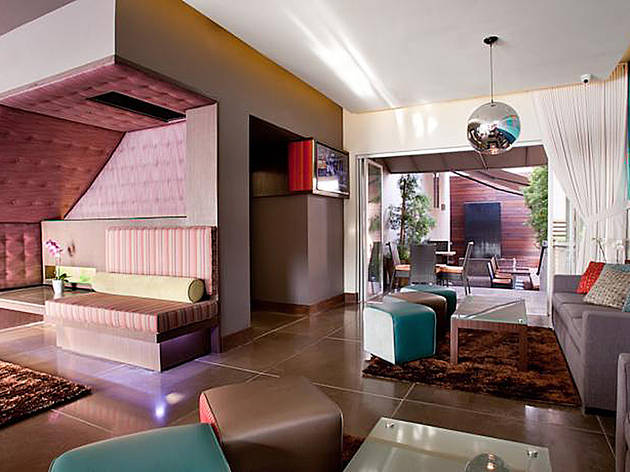 A mere half a mile from Rodeo Drive's shopping and dining, this Beverly Hills boutique hotel puts a subtle Eastern spin on its 32 clean-lined rooms, each of which is equipped with a 42-inch flat-screen TV, iPhone docking station, Lavazza espresso machine and free Wi-Fi; some quarters come with private balconies. A contemporary Indian restaurant—beloved for its chic patio and bar—plays up the sexy Bollywood vibe, but you can also call down for room service if you prefer a decadent night in.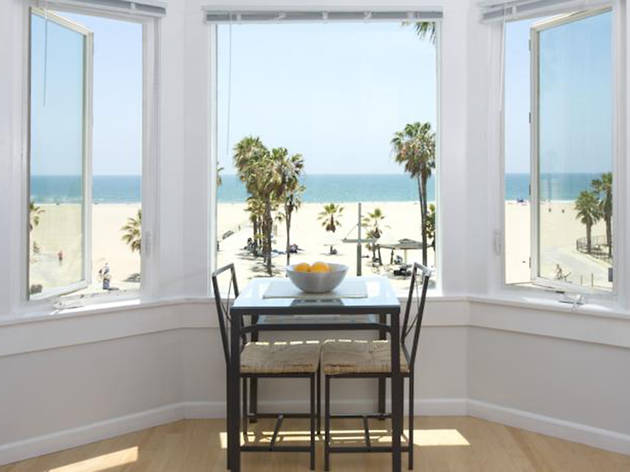 If ever a hotel name spoke to the experience of actually staying there, it's this place. Wide-open, light-filled interiors are the property's trademark, best evidenced in the white-accented rooms and studios, almost all of which have direct ocean views. Decor-wise, the waterfront lodge keeps things simple. Amenities include free Wi-Fi and flatscreens, and some of the upgraded studios also have kitchens. Bike rentals available and laundry facilities are available. Otherwise, it's just crisp white linens, you, and that dreamy shoreline two minutes from your door.