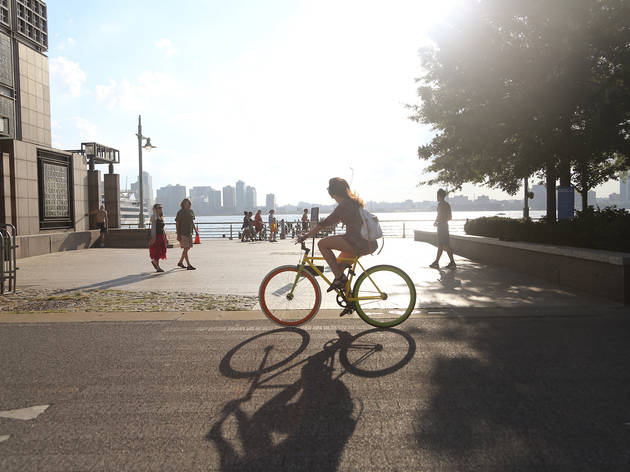 The best cycling day trips from NYC
Get out of town on two wheels with these fun and beautiful destinations you can reach by bike from New York
Get a well-deserved break from the bustle of the city while still working hard—working those glutes, that is. Reward yourself for all those months of Soulcycle classes and moonlight rides in Central Park by pedaling to one of these fun destinations where you can enjoy the best beaches, parks, gardens and good food. It's the next best thing to getting the heck out of town on a weekend getaway from NYC.
RECOMMENDED: All of the best day trips from NYC
Cycling day trips from NYC
Photograph: Courtesy Viator
3 hrs 15 mins
This 35-mile guided ride begins at the northern end of the Old Putnam Trail in the charming village of Brewster. Take your bike on Metro North to the Brewster station to meet your tour guides, then start the three-hour journey south along the tree-lined trail. You'll cap off the day with a beer tasting at Captain Lawrence Brewing Company in Elmsford. From there, it's just a quick ride to the White Plains station to catch the train home.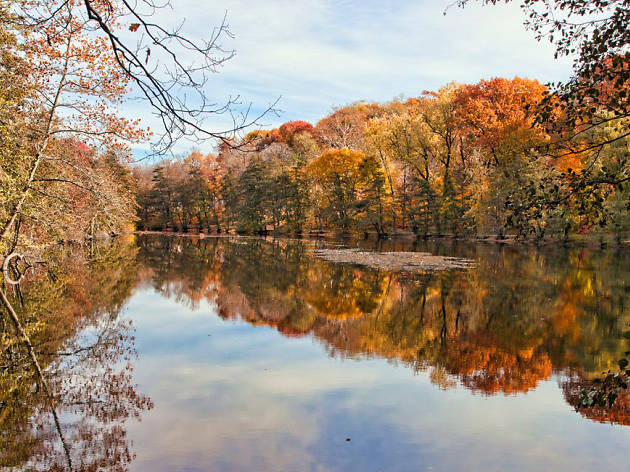 Photograph: Courtesy Creative Commons/Flickr/June Marie
1 hr 45 mins
While some portions of the ride through the Bronx are less than scenic, it's all worth it once you hit the Old Putnam Trail in Van Cortlandt Park, which goes to Westchester County's 14-mile South County Trailway through the lovely Tibbetts Brook Park and past the Dunwoodie Golf Course. The stunning examples of late-19th- and early-20th-century architecture in the area's more affluent neighborhoods are worthy of some daydreams as you grab a meal at any of the eateries on Pondfield Road. Afterward, if you're all biked out, take the Metro-North train back to the city. (villageofbronxville.com)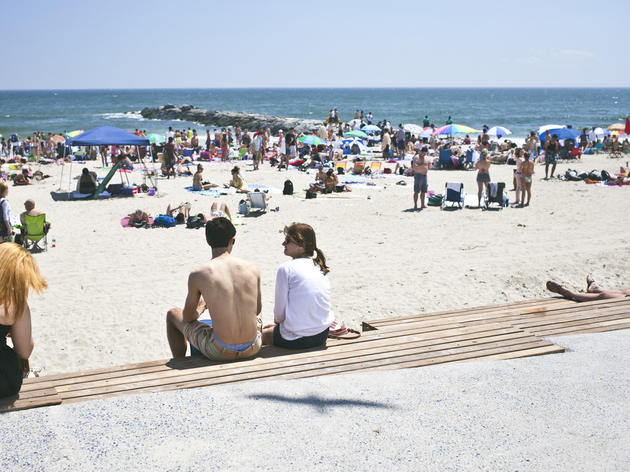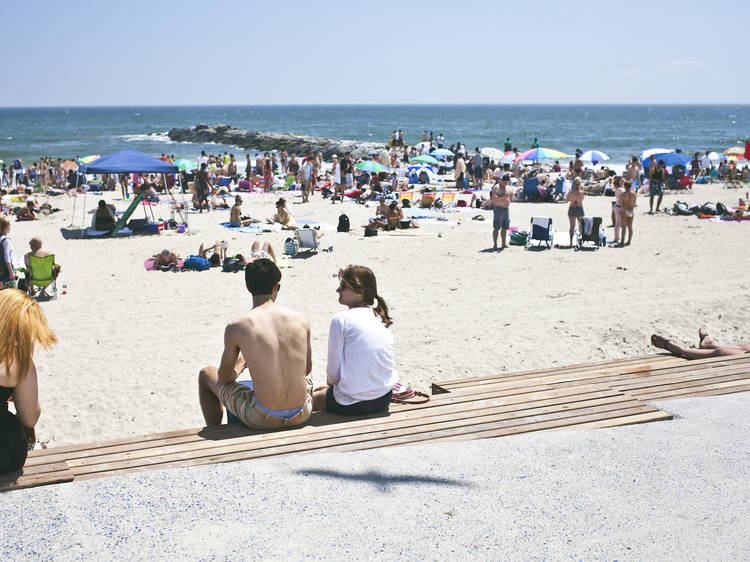 Photograph: Virginia Rollison
Coney Island and Rockaway Beach
6 hours
Cover 25 miles of South Brooklyn and Queens on this half-day cycling tour. Meet your guide at Prospect Park to ride the 14 miles to Coney Island together. You'll make it there in time to grab a dog from Nathan's for lunch and maybe even ride the Cyclone before continuing on toward Queens. It's just another 11 miles to Rockaway Beach, where you can soak up the sun or head into town for margaritas at Tacoway Beach. It's hard to believe you're still in New York City when you have your toes in the sand.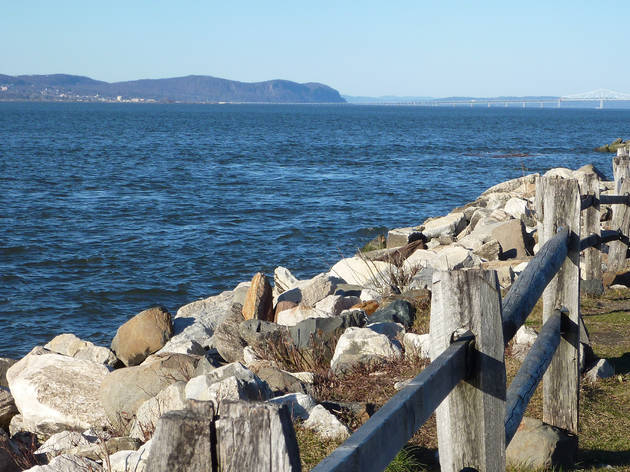 Photograph: Courtesy Creative Commons/Flickr/walking_geek
2 hrs 15 mins
Bring your mountain or hybrid bike for the rocky terrain of the aforementioned Old Croton Aqueduct Trail, past Yonkers to this charming town. With a population of less than 8,000 people, it's the perfect escape from Gotham's crowds. On Saturdays, stop by the Hastings Farmers Market (hastingsfarmersmarket.org/) for some fresh fruit or ice cream, and if you're looking for a more substantial meal, check out Warburton Avenue, where the establishments are often chic Brooklyn-level quality, without having to strive so hard for that authentic rustic appeal.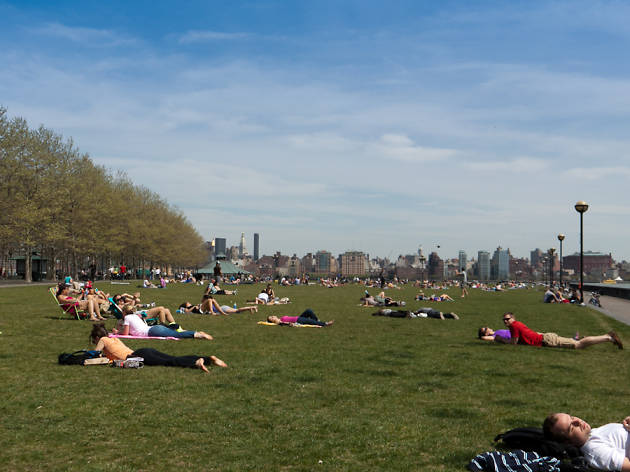 Photograph: Courtesy Creative Commons/Flickr/David Ross
1 hr 45 mins
Is this the slowest possible way to get from Midtown Manhattan to Hoboken, not counting by car on the Friday before Memorial Day? You bet. But it's also a great way to get a workout in the morning before meeting your friends across the river. Bask in the glory of Manhattan's Skyline (you rode a long way from there!) at Pier A Park, before meeting up with less health-conscious amigos for a filling naan wrap at Karma Kafe (karmakafe.com), followed by some delicious Yellow Moo Milk at Vivi Bubble Tea (vivibubbletea.com). Feeling too full to pedal home? Don't sweat, the PATH train is just a few blocks away.
Photograph: Courtesy Viator
5 hrs
Though you only cycle 13.5 miles on this guided trip, you'll still spend a whole day exploring Long Island vineyards and farms. Meet your guide in Mattituck and cycle to beaches, local farm stands and some of the North Fork's best wineries. Not a big wino? Opt to skip a few of the vineyards and instead visit the wildflower-laden fields of historic Salt Air Farm. It's oh-so-picturesque, with the loft full of white doves, beekeepers tending to hives and seemingly endless fields of berries, pumpkins and flowers.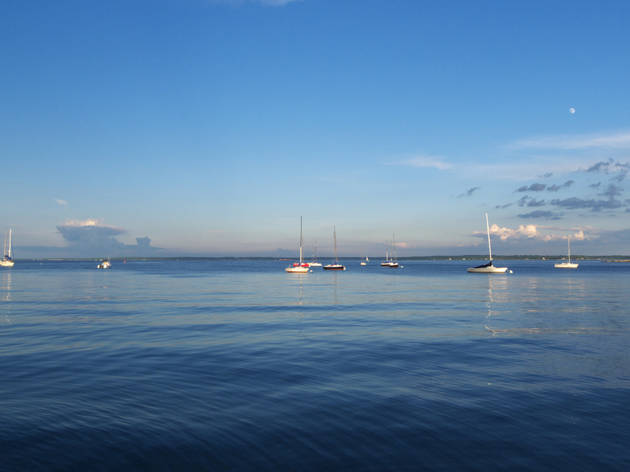 Photograph: Courtesy Creative Commons/Flickr/Nino Eugene La Pia
1 hr 45 mins
Make your way up Manhattan's east side through the Bronx and Pelham Bay Park for this city by the Long Island Sound. Stick close to the water for a visit to the Hudson Park, where you can cool off from all that sweating with a dip at the beach ($10 for a day pass). If you're more in the mood for a history lesson, learn about New Rochelle's Huguenot settlers with a trip to the past at the Thomas Paine Cottage (thomaspainecottage.org, Thu, Sat and Sun 10-5pm; $5 suggested donation). Don't worry if you're smelling a bit ripe from your trek—we hear they didn't shower much back in the 18th and 19th centuries, so you'll fit right in. (newrochelleny.com)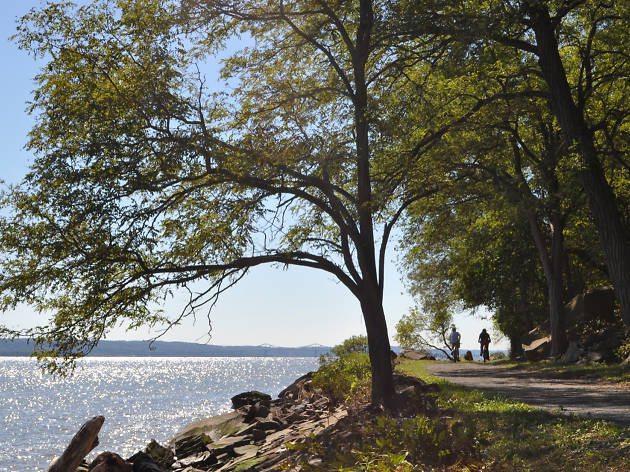 Photograph: Courtesy Creative Commons/Flickr/Leonel_ponce
2 hrs 30 mins
Nyack sits close to Piermont, and although neither are breezy jaunts for the city's cyclists, there is a certain feeling of accomplishment that can be gained only after riding 50+ miles round-trip. While feeling like the mighty machine on two wheels that you are, visit the birthplace and childhood home of one of America's most celebrated artists, Edward Hopper. The Queen Anne style home is now the Edward Hopper House Art Center (edwardhopperhouse.org, Wed-Sun 12-5pm; $7, $2 for students, free under 16) where you can see temporary exhibits of contemporary and 20th-century artists along with artifacts from Hopper's childhood.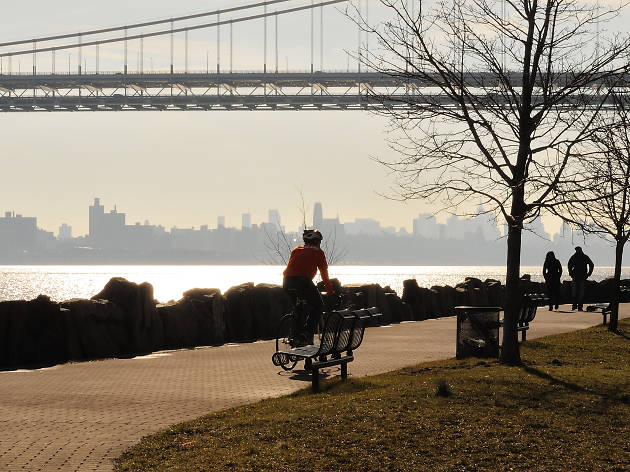 Photograph: Courtesy Creative Commons/Flickr/Dave Overcash Follow
1 hr 40 mins
You'll need all the fresh air this trip offers just to combat the breath-taking views you'll encounter. Start by going over the George Washington Bridge to Fort Lee and follow the legions of dedicated cyclists who swear by Route 9W—the curvy, uphill road that goes by wooded areas and the Palisade Cliffs above the Hudson River. There are tens of thousands of acres with trails, lakes and picnic areas to explore before heading back. Just be sure to tread carefully through the park—you don't want to scare off any critters like the wild turkeys. (njpalisades.org)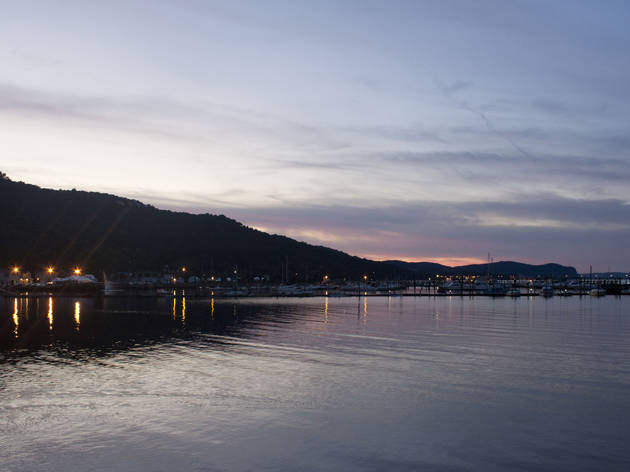 Photograph: Courtesy Creative Commons/Flickr/gr1fter
2 hrs 15 mins
Head over the George Washington Bridge, then go north on Route 9W through New Jersey to Rockland County, New York for this cute town that overlooks the Hudson River. There are several restaurants along Piermont Avenue that afford of a view of the water where you can fuel up before checking out nearby Tallman Mountain State Park—also part of the Palisade Interstate Park system, but on the New York side—and trying the off-road biking on packed dirt trails. (nysparks.com)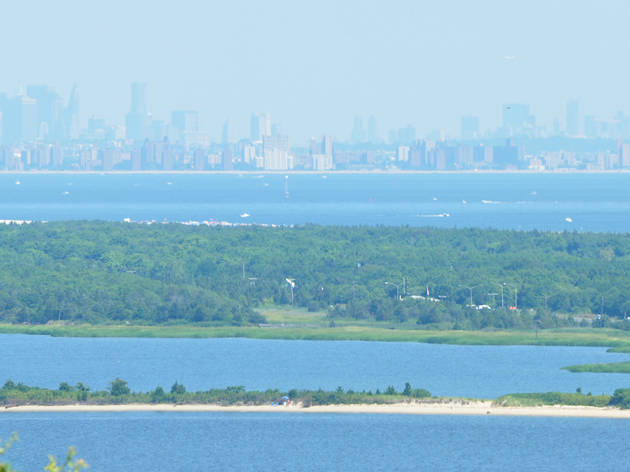 Photograph: Courtesy Creative Commons/Flickr/Peter Miller
The attractions on the six-mile-long barrier spit are best explored by bike, so take your wheels with you on the ferry leaving from Manhattan (seastreak.com, $46 round-trip, plus $5 bike fee). Great for a family that loves to cycle or adults still relearning the skill they were supposed to never forget, the nine miles of cycle paths offer great views of the shore. You can also stop in at observation decks for spotting birds and other wildlife, visit the historic lighthouse and hang out on one of several beaches, including the clothing-optional Gunnison Beach.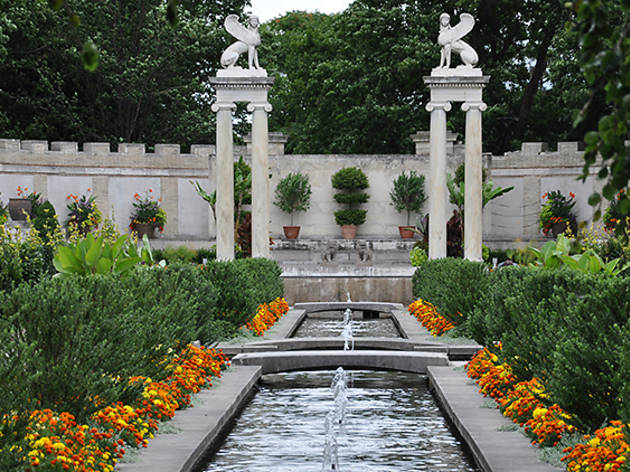 Photograph: Courtesy Creative Commons/Flickr/proteinbiochemist
Untermyer Gardens & Conservatory, Yonkers, NY
1 hr 50 mins
Travel up Riverside Park, through northern Manhattan and the Bronx to New York State's fourth biggest city: Yonkers. While there is plenty to do here, your best bet on a bike is to avoid the complicated highway and road system by hopping on the scenic Old Croton Aqueduct Trail in the Bronx's Van Cortlandt Park, then following it up to the back entrance of the Untermyer Gardens & Conservatory. The stone columns, detailed Grecian mosaics, reflective pools and manicured flora of the Indo-Persian-inspired Walled Garden portion of the grounds are so idyllic you'll forget you're only a few miles from the Bronx. (untermyergardens.org)
Looking for more adrenaline-pumping activities?
Whitewater rafting, rock climbing or tubing at a gorgeous state park or recreation area is enough to make any New Yorker forget about the Big Apple for a few hours
Best selling Time Out Offers