Outdoor adventures near NYC
Need a break from the city? Head out for a day of kayaking, hiking or another of these year-round outdoor adventures.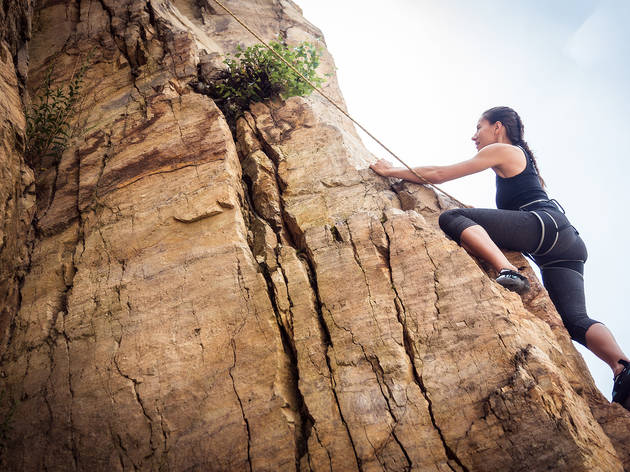 When the crammed sidewalks and packed subway cars get to be too much, get out of town for an outdoor adventure near NYC. Queue up the road trip songs: To really get back to nature, you have to venture at least an hour outside the city. The adrenaline rush from whitewater rafting, rock climbing or snow tubing combined with the magnificent natural scenery is enough to make any New Yorker forget about the Big Apple for a few hours. Still not ready to go back to the concrete jungle? Book a nearby hotel room to turn any of the day trips below into a relaxing weekend getaway.
Spring outdoor adventures
Summer outdoor adventures
Winter outdoor adventures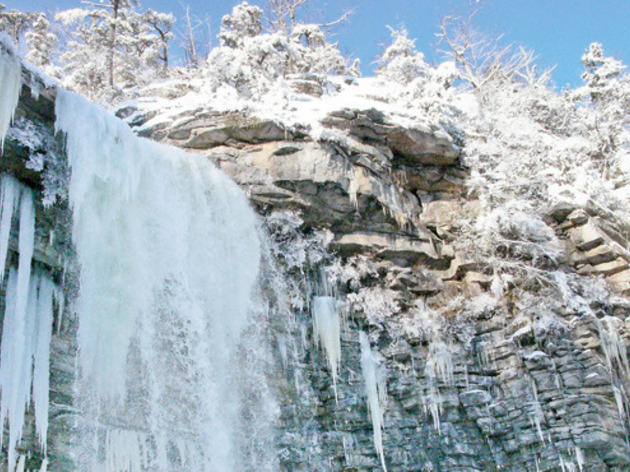 Hiking in the Minnewaska State Park Preserve
Some parks look dead in the winter, but this 23,000-acre preserve offers dramatic scenery year-round. Minnewaska is known for its lakes and waterfalls that turn into dramatic icescapes when the temperature drops. Hike along 25 miles of footpaths and 35 miles of well-maintained carriage roads. Keep an eye out for guided hikes, such as a three-mile trek with a stop at Awosting Falls, which environmental educator Laura Conner says "looks like a frozen volcano in winter."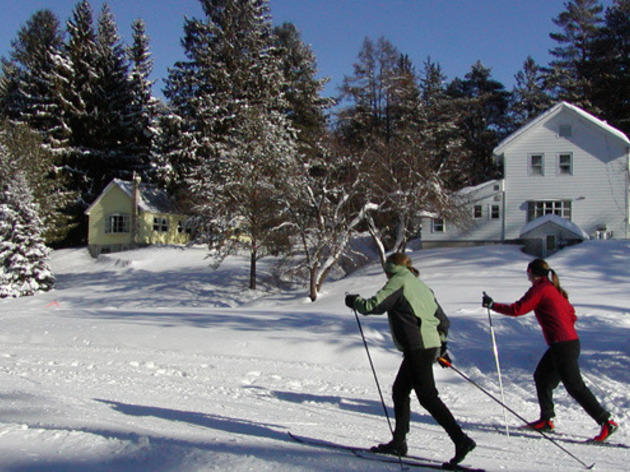 Cross-country skiing at Lapland Lake Nordic Vacation Center
Leave it to the pros to set up a world-class cross-country-skiing destination. This spot was founded by former Olympian Olavi Hirvonen and his wife, Ann. Ski along more than 30 miles of paths through the Adirondack Forest Preserve. You can also try a kicksled—a man-powered vehicle in which one person sits while the other pushes ($10–$15/day).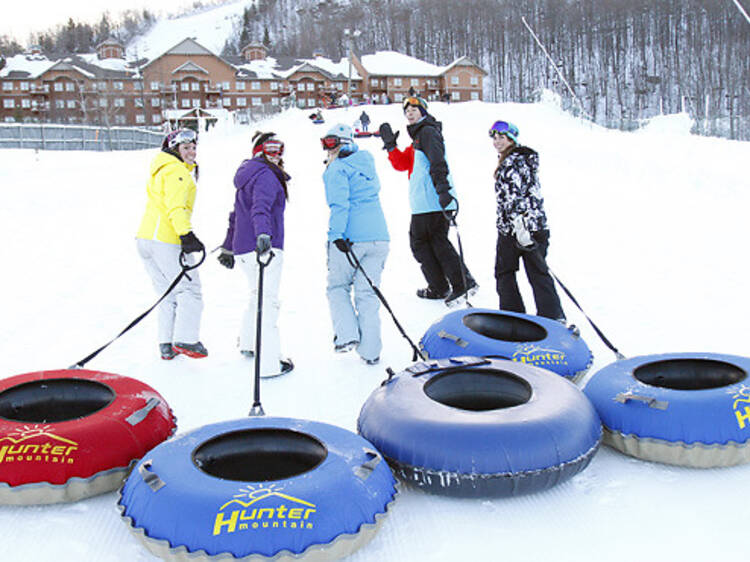 Snow tubing at Hunter Mountain
This downhill sport has all the screaming momentum you crave sans the need for skill or coordination: Just settle in and let gravity do the work. Hunter Mountain gave its tubing park a major makeover a few years ago—it now boasts 24 shoots, each 1,000 feet long, and a new carpet lift to take you back to the top when you're ready for another go.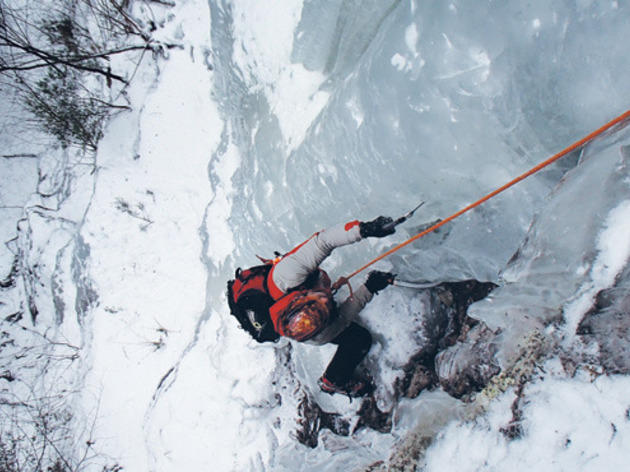 Ice climbing with Alpine Endeavors
The folks at Alpine Endeavors literally wrote the book on this activity in the area (An Ice Climber's Guide to the Catskill Mountains). So who better to lead you up the slippery facade of the Shawangunks? Guides will pick you up from the Poughkeepsie Metro-North station, set you up with lunch, and drive you to and from the best ice-climbing spots in the region. They'll also provide all of the necessary equipment. Beginner? Instruction is included for parties of three or higher.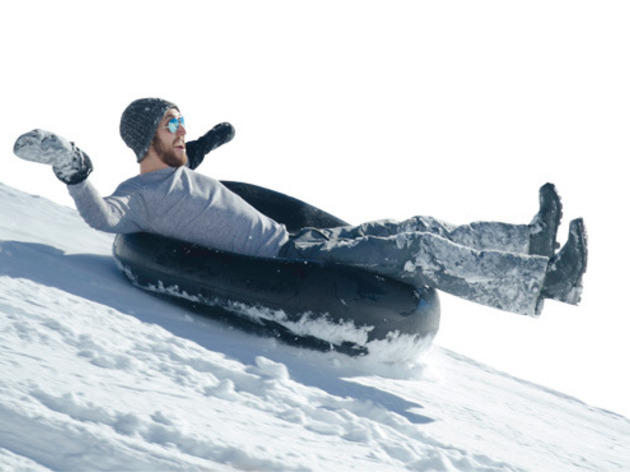 Everything at Windham Mountain
Is there any kind of cold-weather pastime that Windham Mountain doesn't have in its Adventure Park? There's tubing on a 650-foot-long slope ($20–$25); ice-skating on a 120' x 60' rink ($10, skate rental $5); and three-odd miles of trails for cross-country skiing and snowshoeing at nearby Windham Country Club. For kids, there's a mini snowmobile park and a Euro Bungy, a hybrid bungee-jump–trampoline. But our favorite has to be the twin zip lines, which allow you to race someone down the 500-foot-long course while you're 40 feet in the air ($10–$15).
Looking for more hiking trails?
Taking a break from the hustle and bustle of the city is a must—and what better way than to go hiking near NYC?
Read more