Outdoor adventures near NYC
Need a break from the city? Head out for a day of kayaking, hiking or another of these year-round outdoor adventures.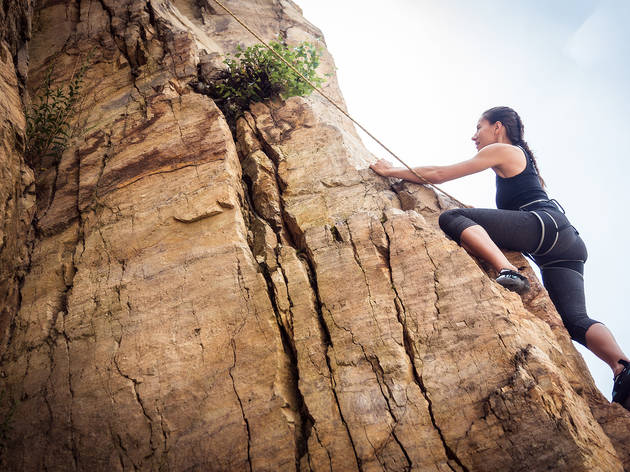 When the crammed sidewalks and packed subway cars get to be too much, get out of town for an outdoor adventure near NYC. Queue up the road trip songs: To really get back to nature, you have to venture at least an hour outside the city. The adrenaline rush from whitewater rafting, rock climbing or snow tubing combined with the magnificent natural scenery is enough to make any New Yorker forget about the Big Apple for a few hours. Still not ready to go back to the concrete jungle? Book a nearby hotel room to turn any of the day trips below into a relaxing weekend getaway.
Spring outdoor adventures
Summer outdoor adventures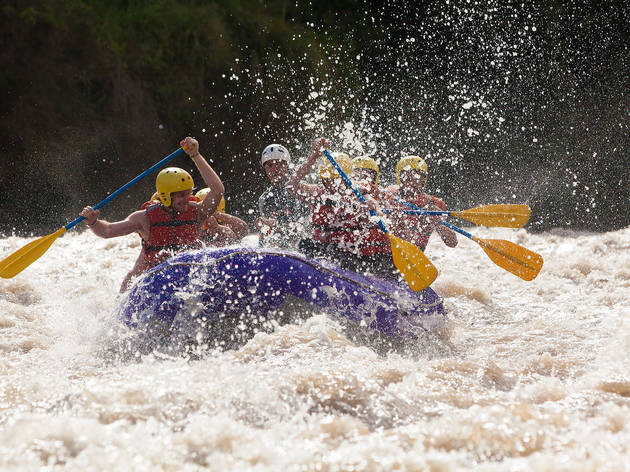 Whitewater rafting on the Lehigh River
Adventurers looking to really get their adrenaline pumping will want to book a whitewater rafting trip on the Lehigh River in the Poconos. The rapids here qualify as Class II and III, meaning you're likely to experience some intense, powerful waves. Never fear—that's why you're going with an experienced Sourced Adventures guide. Prepare to get soaked!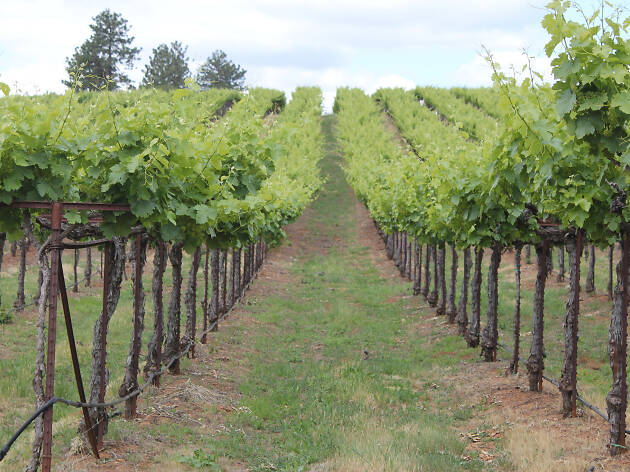 Biking to a campsite in a New Jersey vineyard
Sure, the first day of this weekend bike excursion ends at a winery, but it's no joke: You'll ride 56 miles the first day and 45 the second! Luckily, the paths you'll follow are relatively flat, so you won't burn out too quickly. You'll start at Sandy Hook Beach, and wind your way along the coast before turning west to ride through the countryside of Monmouth County. Once you arrive at Cream Ridge Winery, you'll enjoy a wine tasting and hot meal before setting up camp for the night in the stunning vineyard.
Photograph: Courtesy CC/Flickr/Jeffrey Beall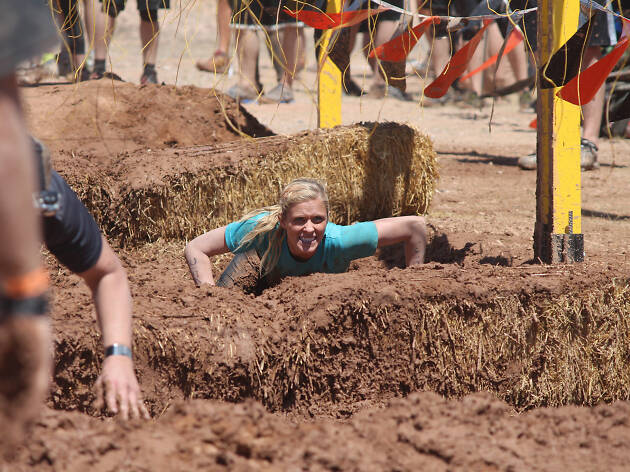 Competing in the Tough Mudder Long Island
Though it's held at the quaint Old Bethpage Village Restoration on Long Island, this July's Tough Mudder competition is anything but cute. Competitors will have to power through a 10–12 mile course with more than 20 obstacles, including 10-foot tall walls, channels of icy water and a deranged version of the monkey bars. Don't think you can handle it? There's also a Tough Mudder Half that puts you through just 5 miles and 13 obstacles. No biggie, right?
Photograph: Courtesy CC/Flickr/thecollectivity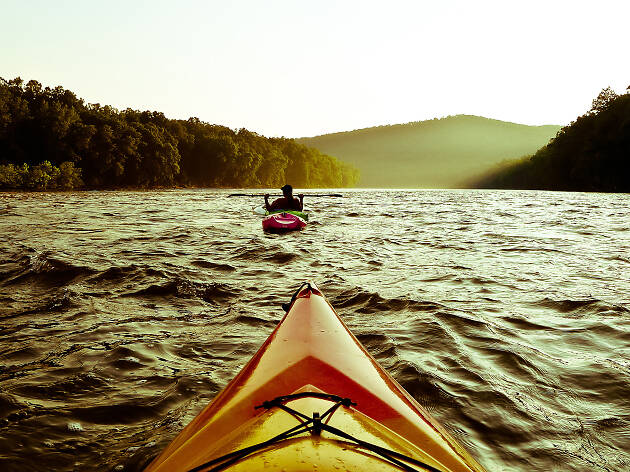 Kayaking down the Delaware River
Travel an hour and a half outside of the city to find some peace and quiet on the serene Delaware River. Pick up a paddle and kayak for a few hours on this excursion led by Sourced Adventures. After a picnic lunch, you'll end the afternoon with a wine tasting at Westfall Winery in New Jersey. That's one way to soothe your sore muscles.
Photograph: Courtesy CC/Flickr/Jim Pennucci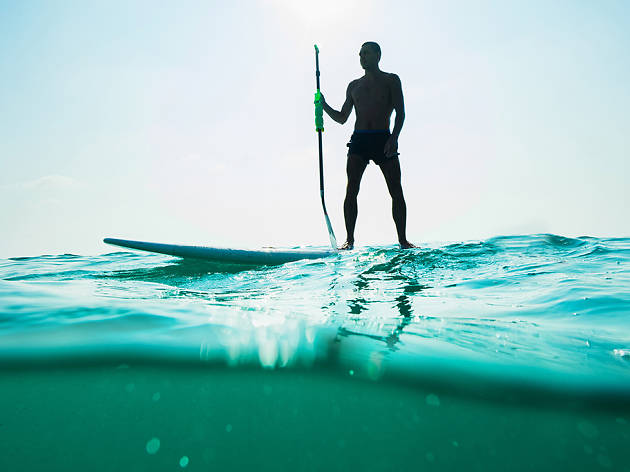 Stand-up paddleboarding in Manhasset Bay
Staying upright on a stand-up paddleboard requires core strength and, of course, balance. Still, it's much easier for beginners to pick up than you might expect. Start off with just an hourlong rental from Kostal Paddle in Manhasset Bay and see how you fare. Or, if you think you'll need a more hands-on learning experience, book a lesson to get the lowdown from a local guide.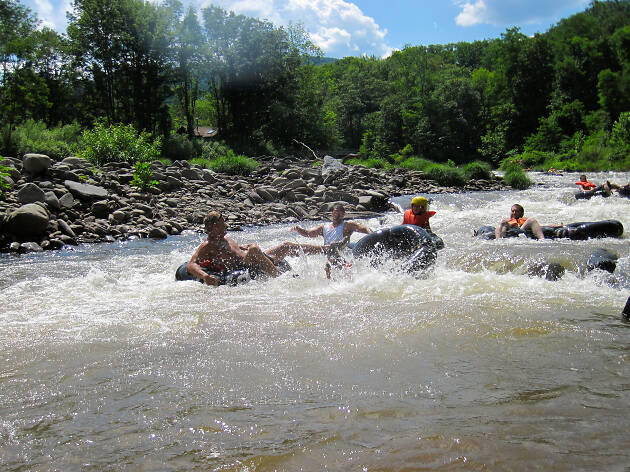 Tubing on the Navesink River
Looking for a more relaxing day out? Join Northeast Mountain Guiding for a float down the Navesink River on a tube. Bobbing along the serene waters is the perfect way to wash away your cares and worries. And since it's just an hour outside of the city, it's the perfect activity if you're short on time.
Photograph: Courtesy CC/Flickr/ScubaBear68
Winter outdoor adventures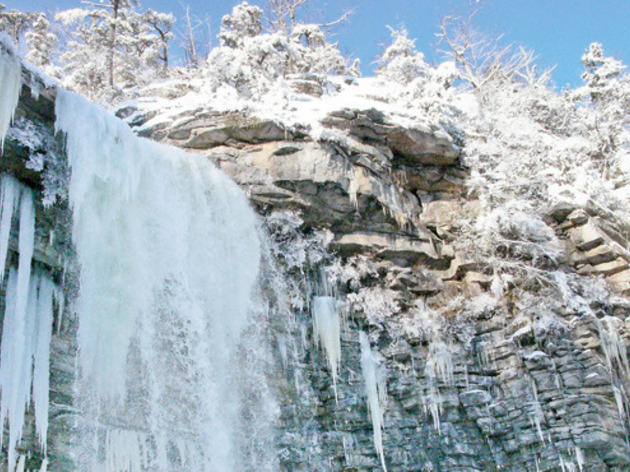 Hiking in the Minnewaska State Park Preserve
Some parks look dead in the winter, but this 23,000-acre preserve offers dramatic scenery year-round. Minnewaska is known for its lakes and waterfalls that turn into dramatic icescapes when the temperature drops. Hike along 25 miles of footpaths and 35 miles of well-maintained carriage roads. Keep an eye out for guided hikes, such as a three-mile trek with a stop at Awosting Falls, which environmental educator Laura Conner says "looks like a frozen volcano in winter."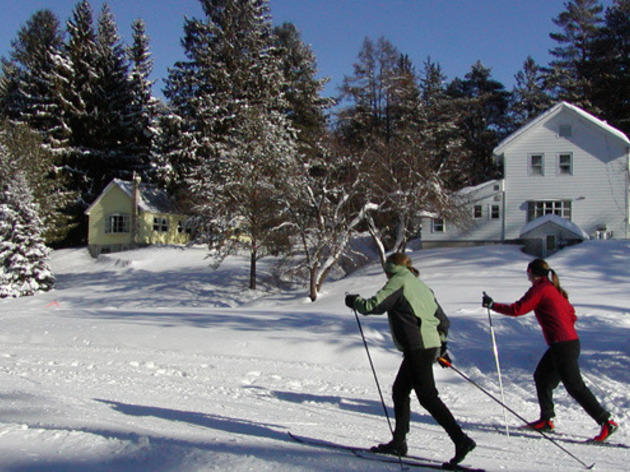 Cross-country skiing at Lapland Lake Nordic Vacation Center
Leave it to the pros to set up a world-class cross-country-skiing destination. This spot was founded by former Olympian Olavi Hirvonen and his wife, Ann. Ski along more than 30 miles of paths through the Adirondack Forest Preserve. You can also try a kicksled—a man-powered vehicle in which one person sits while the other pushes ($10–$15/day).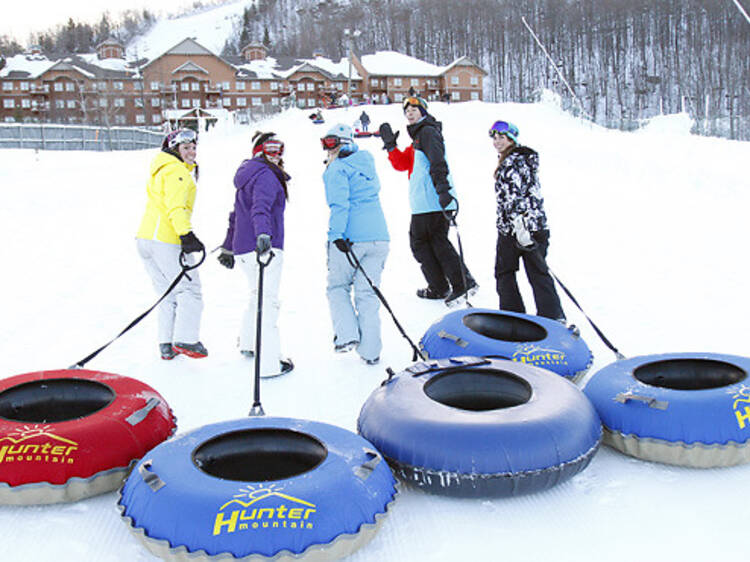 Snow tubing at Hunter Mountain
This downhill sport has all the screaming momentum you crave sans the need for skill or coordination: Just settle in and let gravity do the work. Hunter Mountain gave its tubing park a major makeover a few years ago—it now boasts 24 shoots, each 1,000 feet long, and a new carpet lift to take you back to the top when you're ready for another go.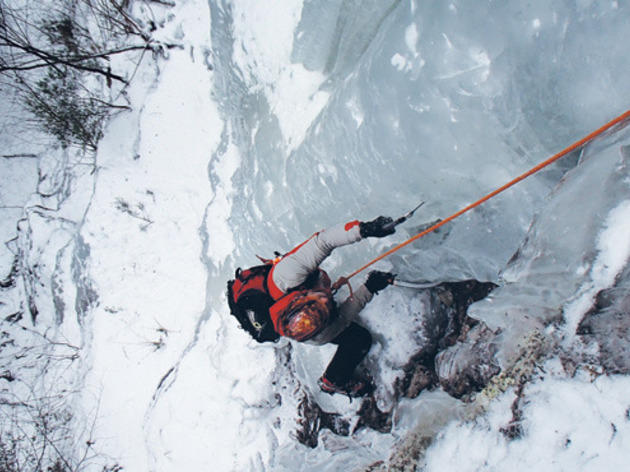 Ice climbing with Alpine Endeavors
The folks at Alpine Endeavors literally wrote the book on this activity in the area (An Ice Climber's Guide to the Catskill Mountains). So who better to lead you up the slippery facade of the Shawangunks? Guides will pick you up from the Poughkeepsie Metro-North station, set you up with lunch, and drive you to and from the best ice-climbing spots in the region. They'll also provide all of the necessary equipment. Beginner? Instruction is included for parties of three or higher.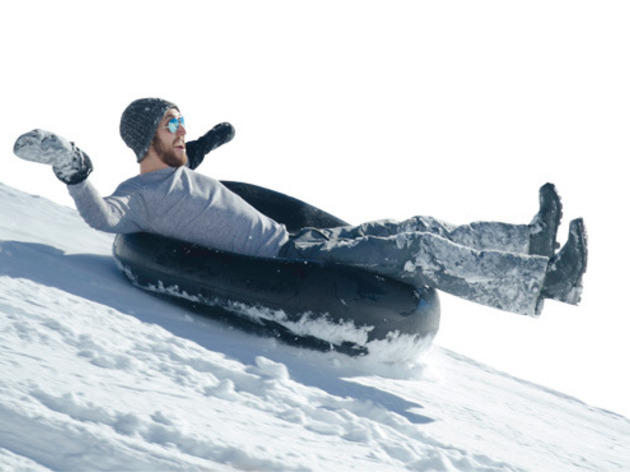 Everything at Windham Mountain
Is there any kind of cold-weather pastime that Windham Mountain doesn't have in its Adventure Park? There's tubing on a 650-foot-long slope ($20–$25); ice-skating on a 120' x 60' rink ($10, skate rental $5); and three-odd miles of trails for cross-country skiing and snowshoeing at nearby Windham Country Club. For kids, there's a mini snowmobile park and a Euro Bungy, a hybrid bungee-jump–trampoline. But our favorite has to be the twin zip lines, which allow you to race someone down the 500-foot-long course while you're 40 feet in the air ($10–$15).
Looking for more hiking trails?
Taking a break from the hustle and bustle of the city is a must—and what better way than to go hiking near NYC?
Read more