The best murder mystery dinners NYC has to offer
At murder mystery dinners, NYC's best restaurants and speakeasies open their doors for intrigue, drama—and comedy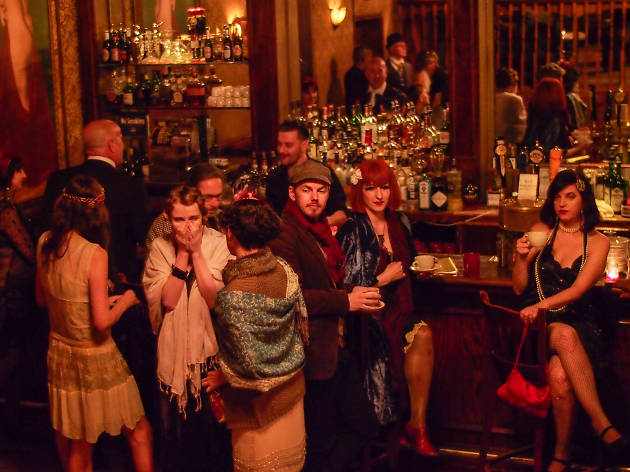 At the best murder mystery dinners NYC has to offer, you can step out for a wildly entertaining night of murder and mayhem. Whether you're looking for fun date ideas or unique places to take out-of-towners, these theater companies offer truly immersive experiences that'll leave you questioning fact from fiction. You'll laugh, you'll dine and you may even be inspired to sign up for acting classes in NYC yourself.
RECOMMENDED: Full guide to Halloween in NYC
Best murder mystery dinners in NYC
Looking for a spooky tour?
Explore Gotham's dark side on ghost tours. NYC's paranormal experts take you to haunted taverns and abandoned asylums.
Sponsored listing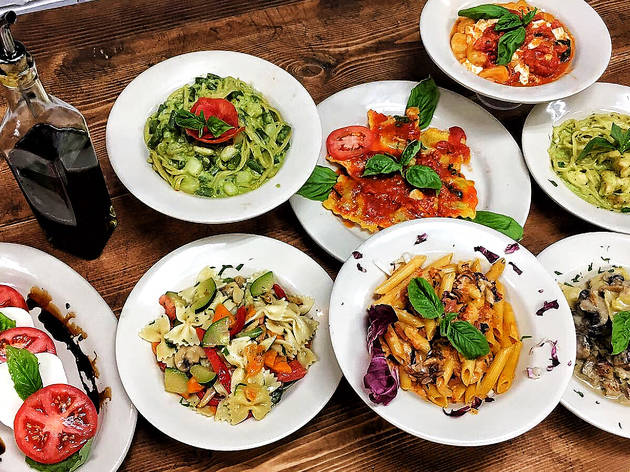 "Brazilian" and "pizzeria" aren't two words you would normally hear next to one another, but together they make the perfect descriptor for Casa Theodoro in Woodside. Though the restaurant does offer Italian pizzas such as margherita ($15 for a small, $18 for a large) and prosciutto and arugula ($15 for a small, $20 for a large), let's be honest: You're here for the more novel Brazilian options. Try the carne seca pizza with jerk beef, onions, tomato and cream cheese, the a moda de casa with cheese, ham, corn, bacon and cream cheese or the strogonoff with cheese, chicken, pink sauce, potato sticks and mushrooms (each $12 for a small, $19 for a large). The menu also includes Brazilian appetizers like dadinhos de tapioca, or tapioca-cheese squares ($8), and calabresa acebolada, a smoked sausage and onion dish ($6), in addition to classics like chicken fingers ($5) and garlic knots ($2). Finish the meal with a dessert pizza topped with Nutella and marshmallow or condensed milk, coconut and nuts (each $12).
Venue says Join us every Sunday and Thursday for Pizza Rodizio and every Friday for Pasta Rodizio!