Heads up! We're working hard to be accurate – but these are unusual times, so please always check before heading out.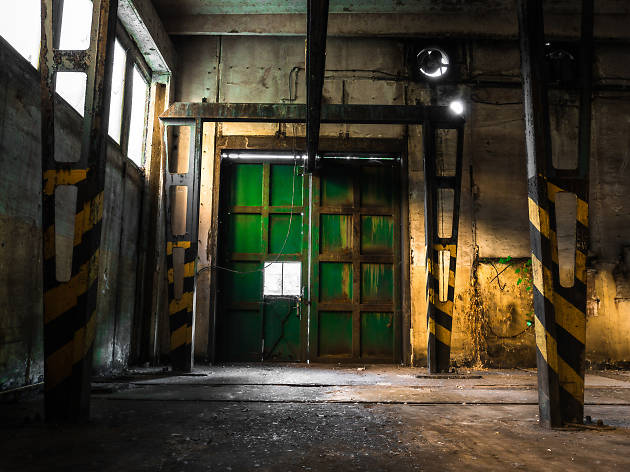 The best escape rooms in NYC
Put both your problem-solving skills and nerves of steel to the test at one of these escape rooms in NYC
Attention thrill seekers: You might just find the adrenaline rush you've been looking inside one of these escape rooms in NYC. A wide range of scenarios—think bank heist, science experiment gone wrong and ancient Egyptian tomb—offer something for every type of player, whether you're looking to celebrate Halloween in NYC a little early or couldn't be more of a scaredy cat. Since most escape rooms are blessedly climate controlled, these games are also an excellent thing to do on a rainy day or a way to cool off when the heat feels unbearable. Take a look at best puzzle games and escape rooms in NYC below and get ready to put your wits to the test.
Best escape rooms in NYC
BrainXcape enlisted the help of set designers from the experiential theater installation Sleep No More to create two bone-chilling rooms in its Flatiron space. There's no physical contact or jump scares in these scenarios, but you'll be terrified nonetheless as you attempt to break out of a dark prison cell or uncover the mysteries of a haunted hotel room.
At 4,100 square feet, Clue Chase's facilities are among the largest in the city. Choose from four missions: searching a 1960s-era CIA safe house for a bomb, breaking into a master thief's vault, solving an ancient Egyptian riddle before the pharaoh's tomb collapses or proving humanity's worth to a group of alien invaders. Former Broadway and movie set designers curated the decorations, so each space feels incredibly real.
The immersive experience at Escape Games NYC is private, so you can cherry-pick your smartest friends to give you an edge. You only have an hour to solve the puzzles, whether you choose the out-of-control spaceship, undercover detective story, deranged science experiment or mysterious lair. When all else fails, appeal to the all-knowing Game Master for a hint or a few extra minutes on the clock. We've heard he likes to be serenaded, but we'll let you find out for yourself.
Unlike most escape games, each Komnata Quest experience include several different rooms to fully immerse you in the scenario. It almost feels like you've stepped into one of the classic escape the room–style video games. Komnata Quest's locations in Brooklyn, Manhattan and Long Island City all offer different scenarios, letting players choose between themes like steampunk Dr. Frankenstein and a deadly castle dungeon.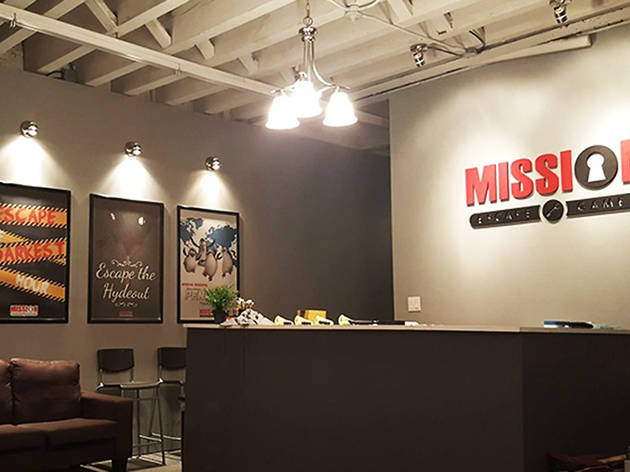 Photograph: Courtesy Groupon
Solving your way out of this Lower East Side escape room shouldn't be too frightening—unless you choose the Escape the Darkest Hour room, that is. You must escape the pitch-black room before the roving psychopath finds you, and you only have one flickering flashlight to light your way. You're not afraid of the dark, are you?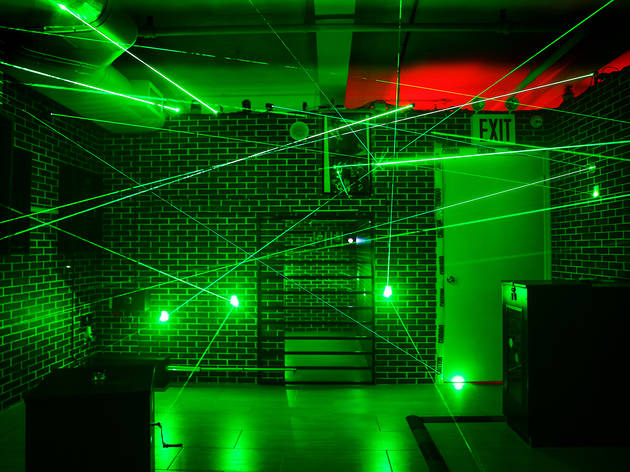 Photograph: Courtesy OMEscape
This Chinese franchise with 42 locations worldwide brings the escape room experience into the 21st century with the addition of high-tech features like green lasers and radios broadcasting secret messages in Morse code. OMEscape has a reputation for crafting especially difficult rooms: The Penitentiary—where up to 12 players divided into three teams have to solve puzzles simultaneously—is the hardest to crack.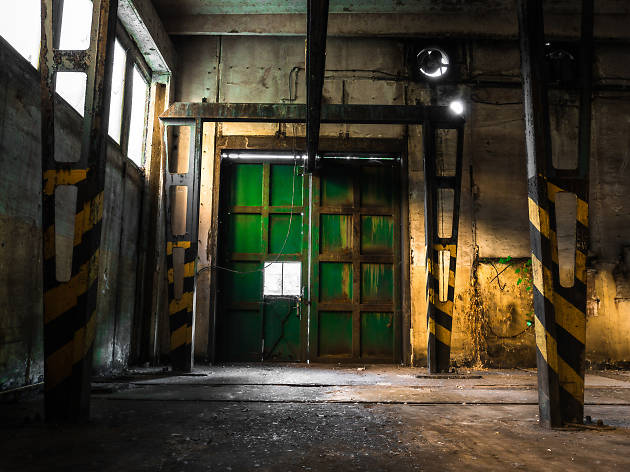 This Midtown escape room combines high-tech features with a good ole fashioned search for clues in three different themed rooms. Try to bust out of the jail cell where you've been wrongfully imprisoned, rob a bank that conveniently lost its security cameras or find your way out of Wonderland before the Red Queen takes off your head… all in less than 60 minutes. Shy people, be forewarned: You'll be playing with other gamers unless you bring a group of six to eight.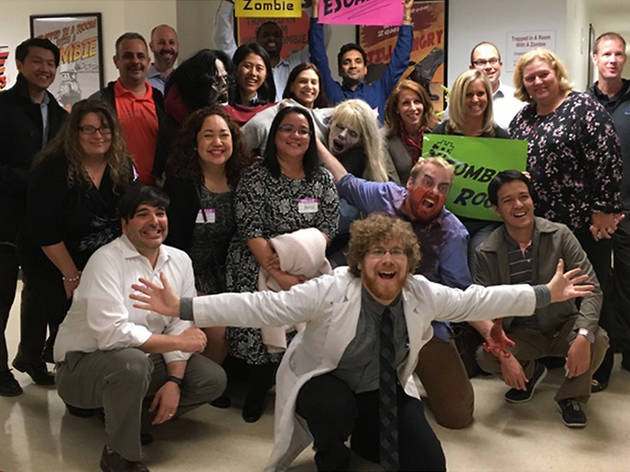 Photograph: Courtesy Groupon
Unlike the typical set-up with an all-knowing game master observing the play, Room Escape Adventures puts an actor in the room with you as you try to solve the puzzle. The company's latest adventure, Trapped in a Room With a Zombie, ticks down the minutes until the snarling zombie in the corner breaks his chains. Fans of The Walking Dead will love it, and their knowledge of the undead might even give them an edge.
Looking for more fun things to do?
Think NYC is better during perfect weather conditions? Our list of kick-ass indoor activities suggests otherwise.