The best Women's History Month events in NYC
Celebrate women at these movie screenings, athletic events, talks, parties, comedy shows and more in NYC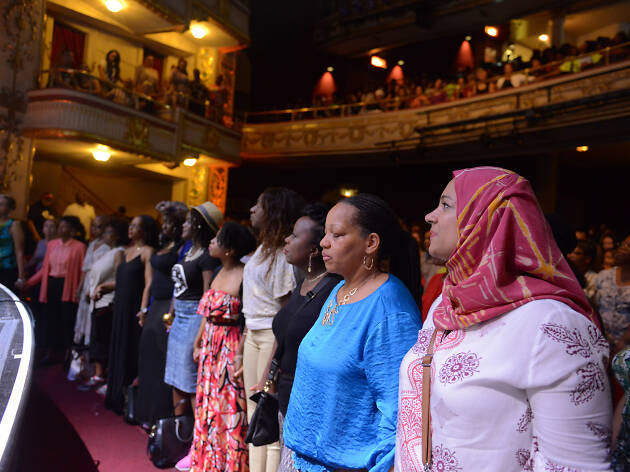 Wonder women of New York, unite! In honor of all the inspiring women of past and present, we're toasting their accomplishments at these epic Women's History Month events. Whether you're heading to some of the city's best comedy shows by women, viewing art by women at some of the best New York attractions and art museums in New York, or even catching a sick roller derby, we've got plenty of ways for you to celebrate in style.
RECOMMENDED: Full guide to Women's History Month in NYC
Ways to celebrate Women's History Month in NYC
Things to do, Walks and tours
Learn about badass ladies throughout history on this two-hour tour. Highlights include the most powerful female pharaoh of Egypt, the first official Roman empress, women painters who focused on women's lives (not their bodies) and a female scientist in pre-revolutionary France.
Things to do, Sport events
John Jay College of Criminal Justice, Hell's Kitchen
Five boroughs, five colors, five teams of fierce female furies ready to battle it out on the rink for eternal glory and a championship title. Show up early in your favorite team's colors and watch the league's fiercest brawlers bring it with rollerblades at this beloved pastime.
Comedy, Sketch shows
Peoples Improv Theater, Gramercy & Flatiron
Liz Magee and her crew of very funny women give male-starring (and often overrated) movies their own spin in this hilarious and ingenious sketch show. Show up to watch some of the city's top comics rip apart beloved patriarchal films from every generation, with plenty of digs into the male buffoons of the current political and cultural era. What's not to love?
Looking for more great things to do in March?
Make the most of the last month in winter and check out the best NYC events in March including St. Patrick's Day