Heads up! We're working hard to be accurate – but these are unusual times, so please always check before heading out.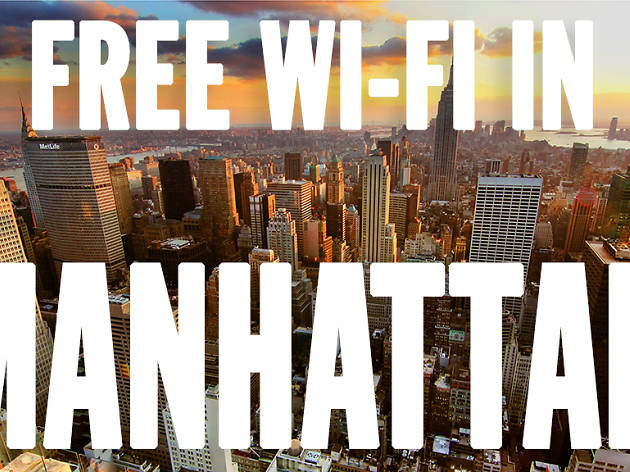 Free Wi-Fi in Manhattan
Your essential guide to the best places in the city to get online without spending a cent—from cafes to cultural institutions and stores
Workspaces
A destination for poetry geeks, this sleek, modern library boasts over 60,000 volumes and also has ample has desk and chair space for all your online browsing needs.
A no-membership-required co-working space in Chelsea that's a great destination for freelancers and more—not just for the free wifi, but for the free coffee as well.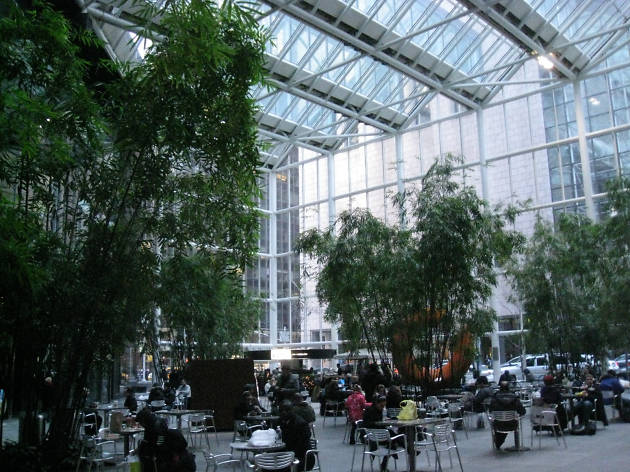 Photograph: Courtesy Creative Commons/Flickr/Friscocali
Surf the web in a massive glass urban tower while still surrounded by trees and friendly birds flapping around at this public seating space in the lobby of the former IBM building. Open 8 am to 10 pm. 590 Madison Ave at E 57th St.
The Winter Garden is a grand glass atrium, complete with palm trees, in the middle of a retail center near the World Trade Center that was restored after the ceiling was blown out on 9/11.
Museums and cultural institutions
Parks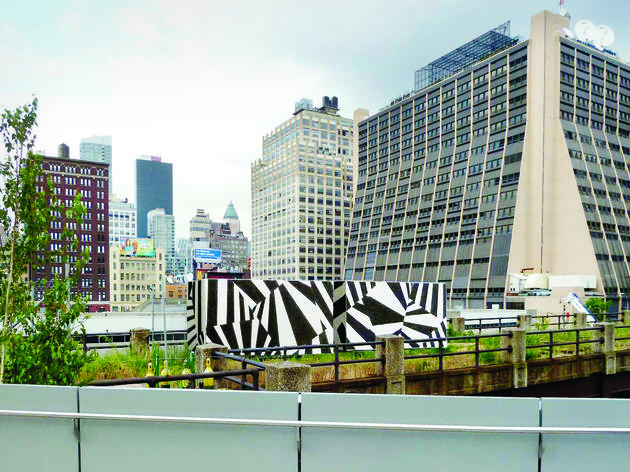 The High Line's Wi-Fi hotspot is located between West 14th and 16th streets, around the underpass below Chelsea Market.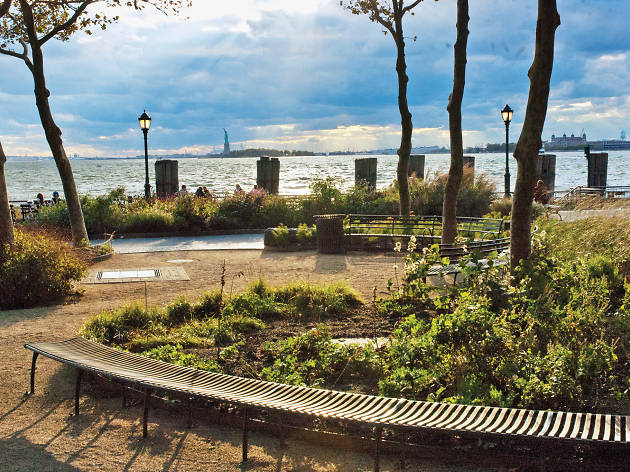 Getting work done online in the Financial District is probably a lot more relaxing when you're doing it in idyllic Battery Park instead of in one of the surrounding steel and glass towers.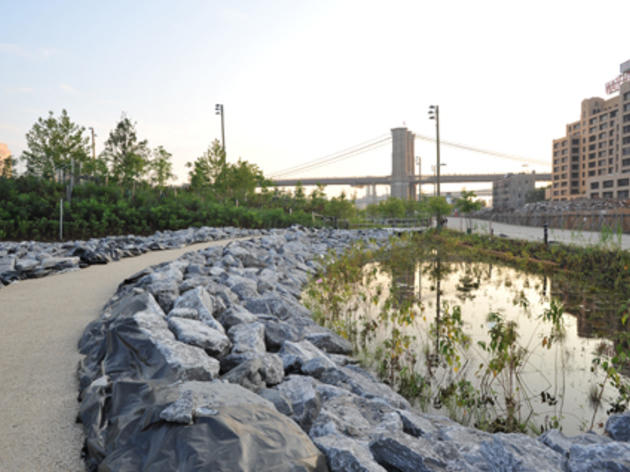 It's hard to beat the views of Manhattan anywhere this side of the East River, but it's easy to get online for free, so long as you're near Pier 1, Pier 6, or DUMBO, the three areas of the park where Wi-Fi is available.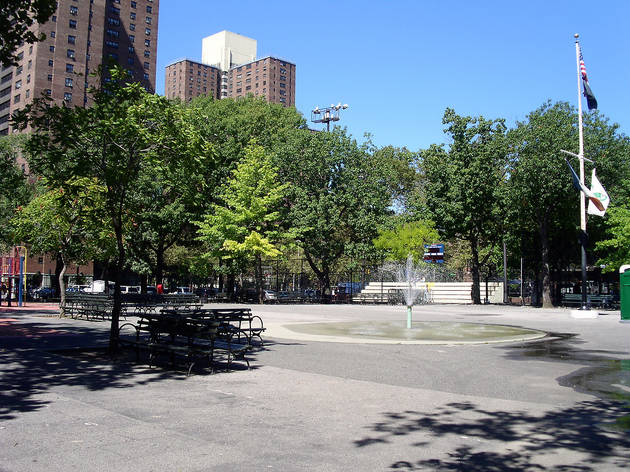 Photograph: Courtesy Creative Commons/Flickr/Stefano Brivio
The wireless access at this legendary streetball landmark comes in handy when you need to run a search to figure which of the guys playing pickup on the court is secretly in the NBA—hey, it's happened before. W 155th St and 8th Ave.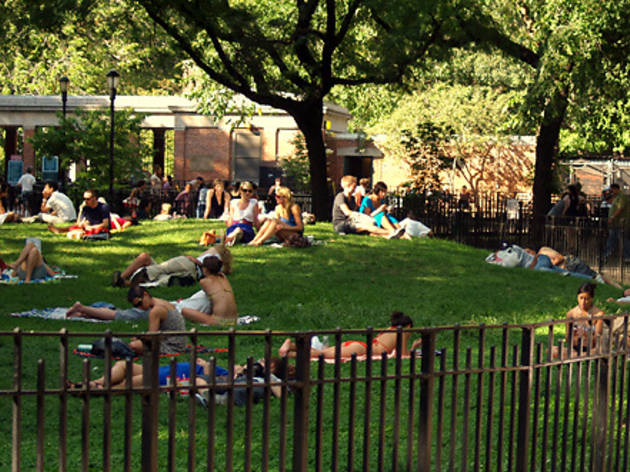 Grab a bench and browse while surrounded by the Village riff-raff.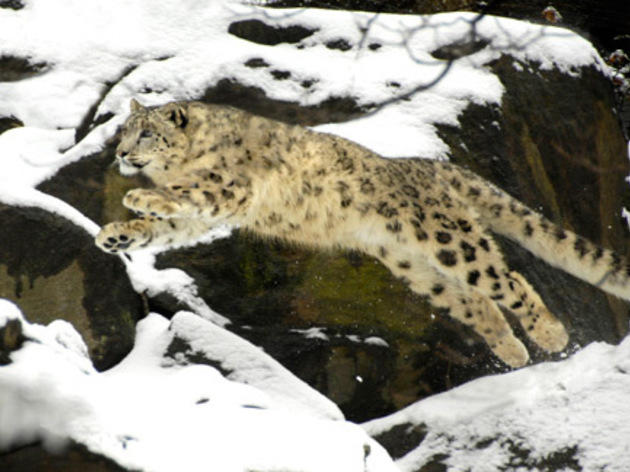 The area around the zoo is one of three Wi-Fi hotspots in Central Park—the other two are Tavern on the Green and Mineral Springs—but it's the only one where you can get online for free while watching sea lions eat their lunch.
Avast! If you're looking for somewhere to surf the web by the seaside in Manhattan for free while surrounded by gigantic sailboats, well, the South Street Seaport is basically your only option. But it's a good one.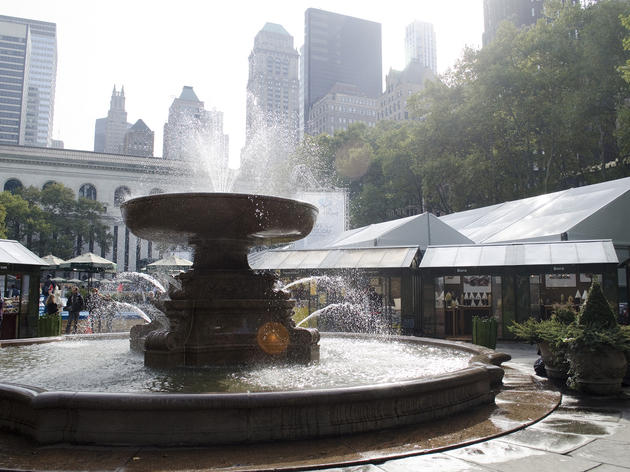 Leafy, crowded Bryant Park had free Wi-Fi long before it was cool for NYC parks—since 2002, in fact.
Hotels
The Wi-Fi is free and accessible to all in the ornate lobby of this famous destination hotel, but don't dare check in—it costs as much as $18.95 per day in guest rooms.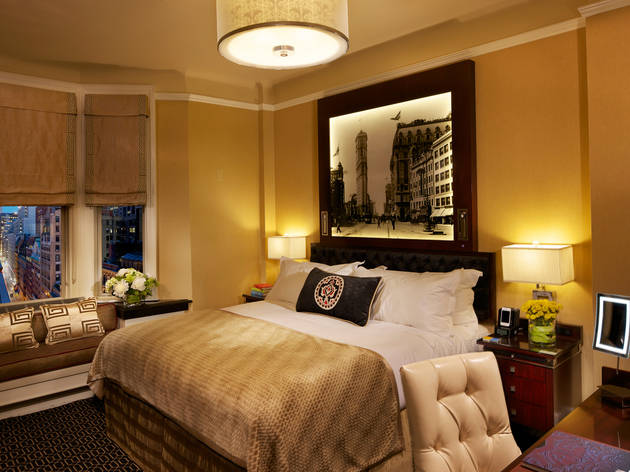 The lobby of the Algonquin is a throwback to the Jazz Age in just about every way but one—the free internet access.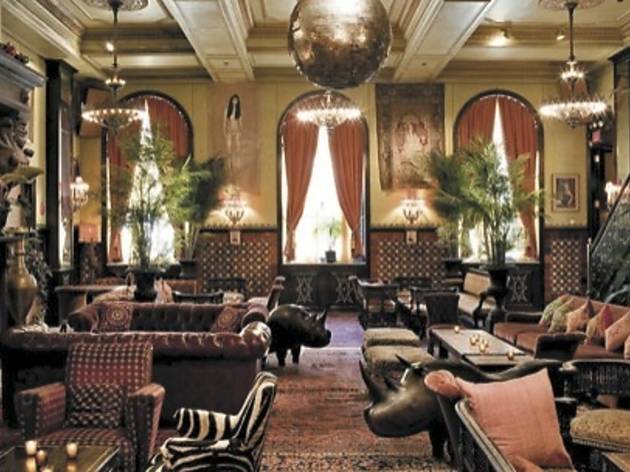 Formerly a transient hotel and an Off-Broadway theater, 113 Jane Street is now a stylish Bohemian hotel where you can get online on plush couches by light of a decorative disco ball.
Restaurants and cafes
Can't afford a new MacBook on which to do your daily web browsing? Don't sweat it—you can use the display devices at all three Manhattan Apple Stores to get online for free.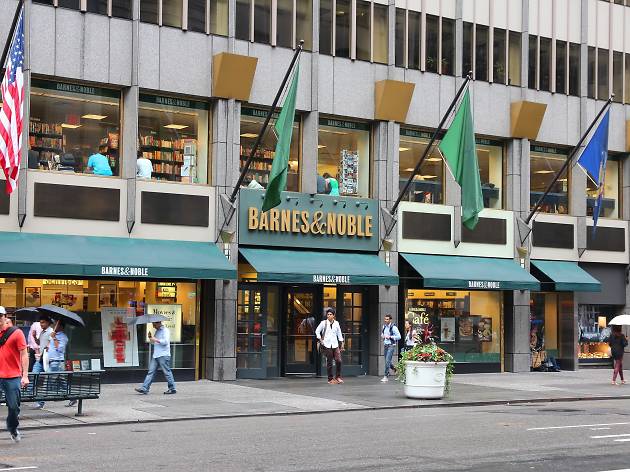 All NYC Barnes & Noble locations offer free Wi-Fi access, and most have café areas where you can sit, snack, plug in, and get online.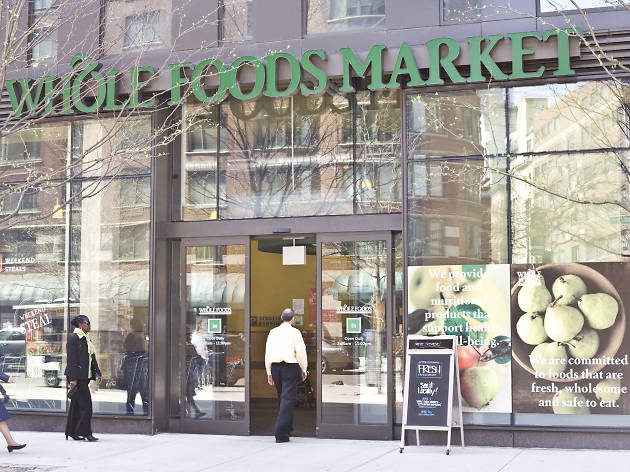 We weren't able to verify if the free Wi-Fi at the TriBeCa Whole Foods location is organic, locally sourced, or gluten free, so you'll just have to access it from the store's spacious café area and find out.
Misc.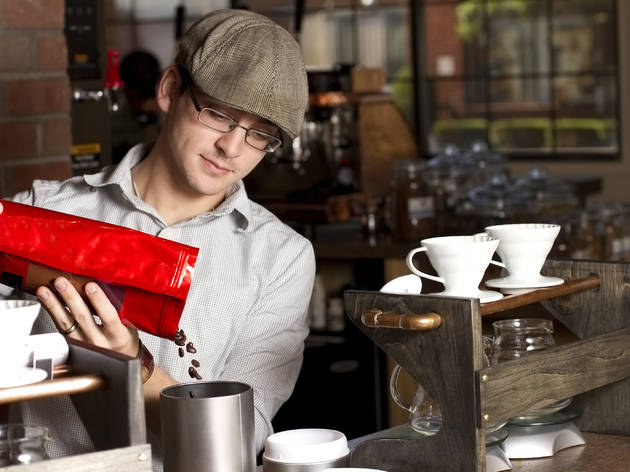 This nationwide flatbread sandwich chain has a dozen NYC locations, all of them with free Wi-Fi access.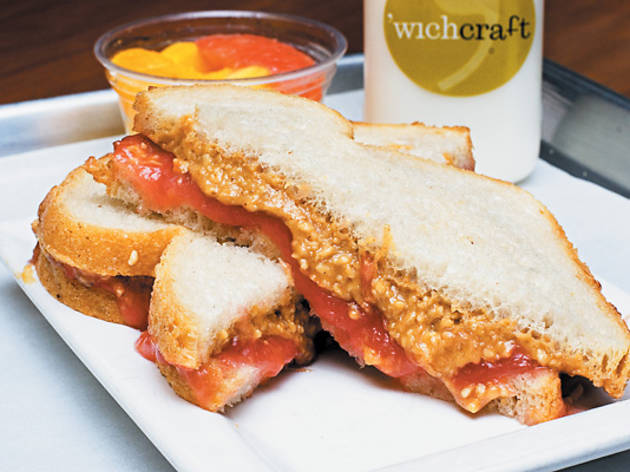 Another popular fancy sandwich chain—there are 15 in NYC—with gratis wireless networks available.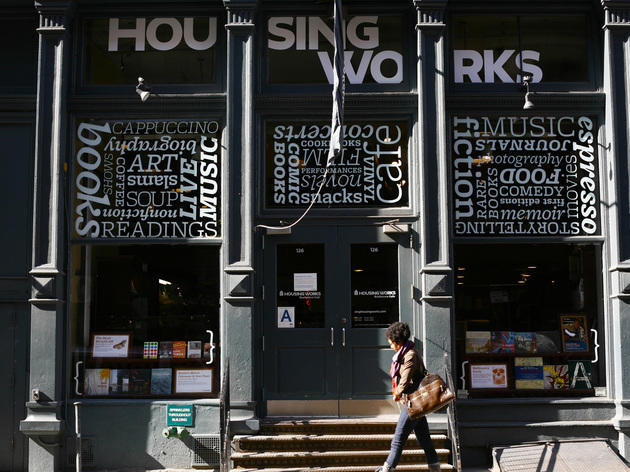 Part bar and café, part wall-to-wall stocked bookstore, part study space, this excellent charitable spot is a freelancers' fave.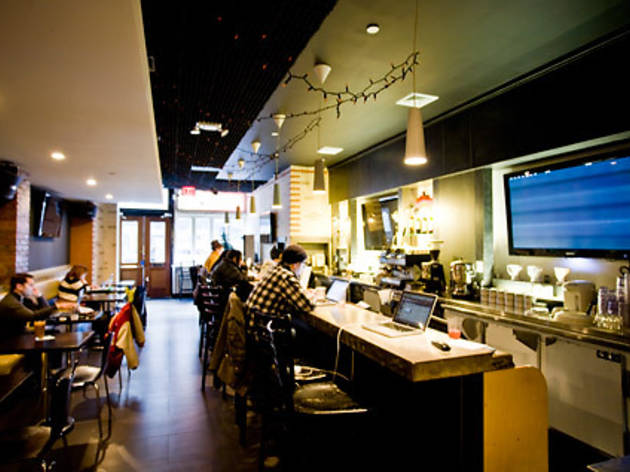 Photograph: Aubrey Therkelsen
The coffee at this West Village brewer has earned raves, but leave some space on the long bar next to your mug for your laptop.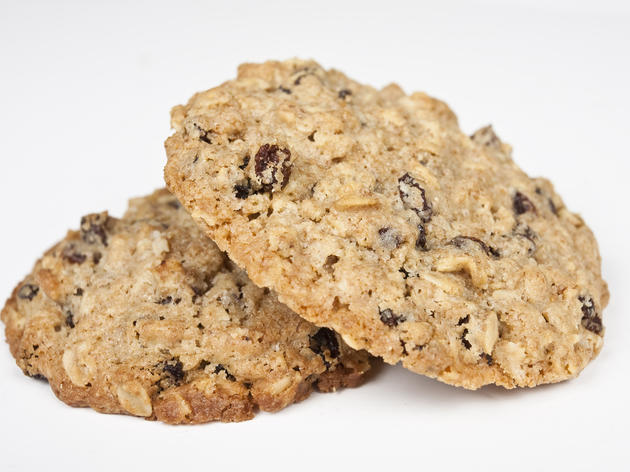 Get online for free at this tiny, homey Turkish coffee joint, as long as you can find room enough to squeeze in front one of the few tables,.
You can browse the web beneath a glittering chandelier at this high quality indie coffee shop in Starbucks-saturated midtown.
Another midtown/downtown chain into which you can always stumble when you've got a thirst for more than just coffee— namely shiny steel décor, tasty pastries, and free internet.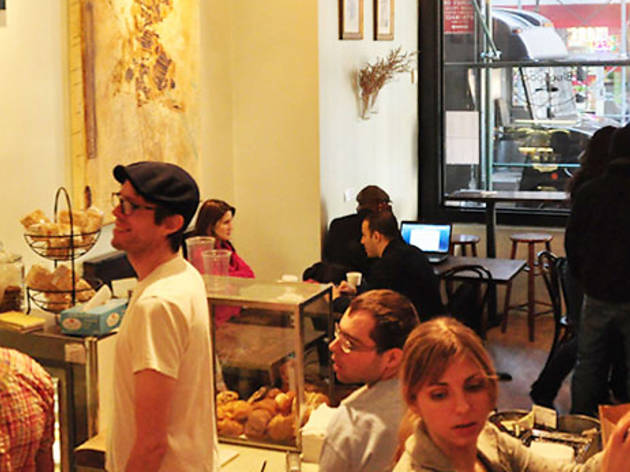 This small, rustic indie coffee shop has the added perk of carrying H&H bagels— which, unlike the Wi-Fi, are unfortunately not free.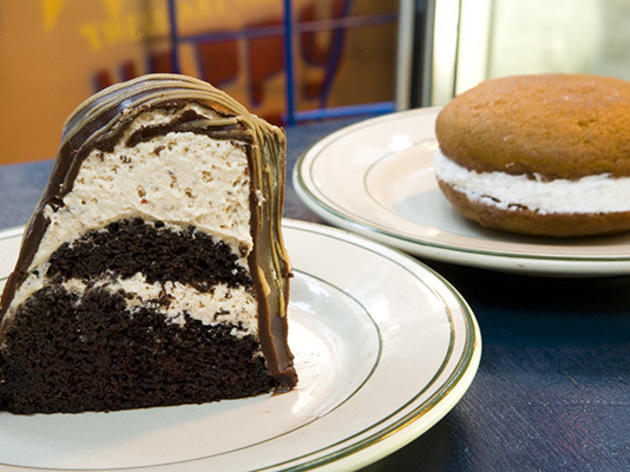 You'd think a record store with a small café/bakery in it and an indie rock venue in the basement would be draw enough, but Cake Shop threw in free Wi-Fi to top it all off.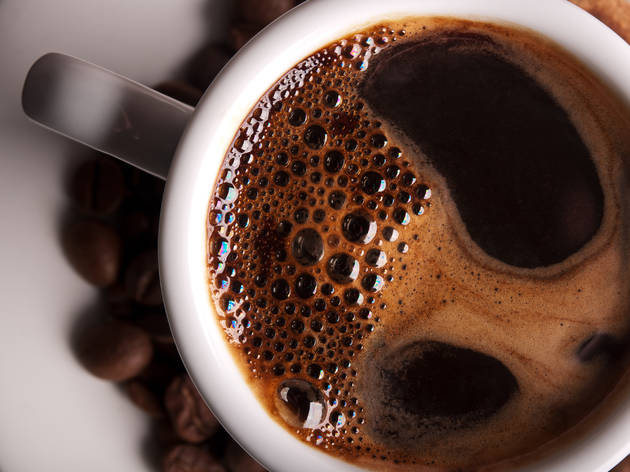 Get online at this old school, neighborhood friendly casual lunch spot just north of the City College campus.