One of the most enjoyable things to do in the summer in New York is to spend a day exploring a new neighborhood—whether it's hitting up some of the best beaches in NYC or going for a walk in one of the best New York City parks. And there's no better place to spend a long summer day than City Island in the Bronx. From maritime museums to retro ice cream parlors and historic homes, here's everything you should be sure to hit up for the perfect day trip.
Chow down
Jump off the Bx29 bus and clock in early at City Island Diner, a tiny corner shop where the counter culture runs strong. Grab a stool, order eggs and sip coffee at this neighborhood classic where Jerry Seinfeld and Ricky Gervais once fueled up in an episode of Comedians in Cars Getting Coffee.

Photograph: Luna Placchi
Crab cakes at The Black Whale
Sail away
Feeling extra nautical? Jack's Bait & Tackle rents four-person boats (first come, first served; weekdays $70, weekends $90) for a day of fishing on Long Island Sound.
Take a stroll
Skip the water for a walk along the sleepy, short east-west streets that branch off City Island Avenue. Only about 1.5 miles long, the island is home to quaint, cottage-type abodes, bungalows and Victorians, all within a stone's throw of the waterfront. Film buffs: The summer home featured in Wes Anderson's The Royal Tenenbaums can be found at 21 Tier Street, turrets and all.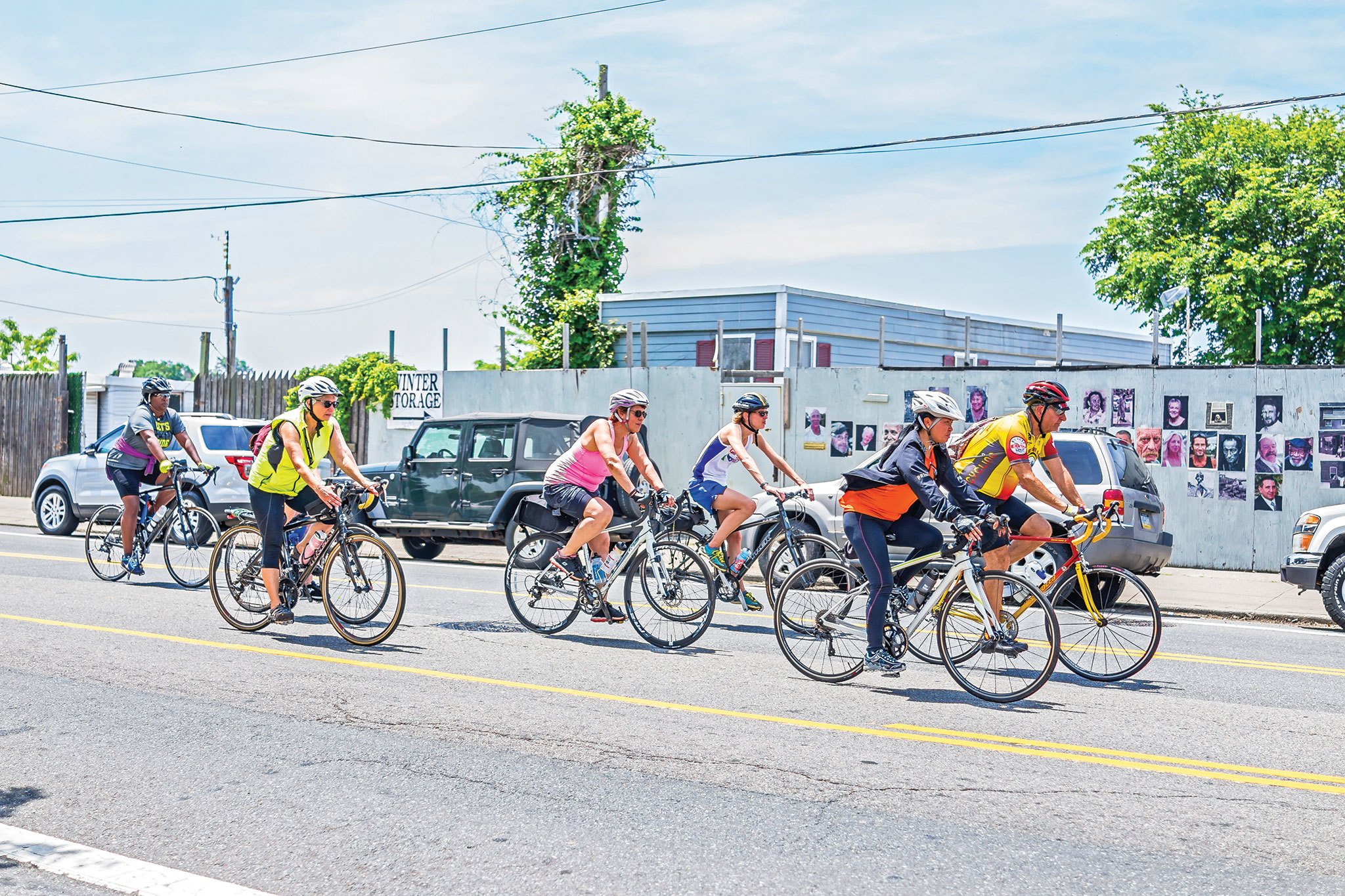 Photograph: Shutterstock
A weekend bike race
Lunch with a view
All roads lead to Johnny's Reef, situated at the tip of the island at Belden Point. Opened in 1950, this cash-only counter has an outdoor patio with an enviable front-row view of the passing sailboats. Your paper tray will be heaped with lobster tails, soft-shell crabs and always-fresh fried oysters.
Go back in time
The weird and wonderful 239 Play! is chock-full of vintage toys in a building that dates back to the 1860s. Sift through rare Star Wars figurines, 1960s flower-power pins, a trove of windup oddities and other groovy finds while listening to the playful soundtrack—crooning from a record player, of course. Keep waxing nostalgic at the City Island Nautical Museum, which is housed in an old public school. Here, maritime artifacts provide an object-based overview of the island's rich history of boatbuilding.
Wrap it up
At the Black Whale, dinner is a backward affair: The 19th-century building, transplanted from Hart Island, was apparently set down the wrong way, which means its back door faces the street and its lush backyard garden is actually in front. Top it all off at Lickety Split, a parkside ice cream shack with excellent soft serve.
Photograph: Courtesy Yelp/NGA C.
Lickety Split