Heads up! We're working hard to be accurate – but these are unusual times, so please always check before heading out.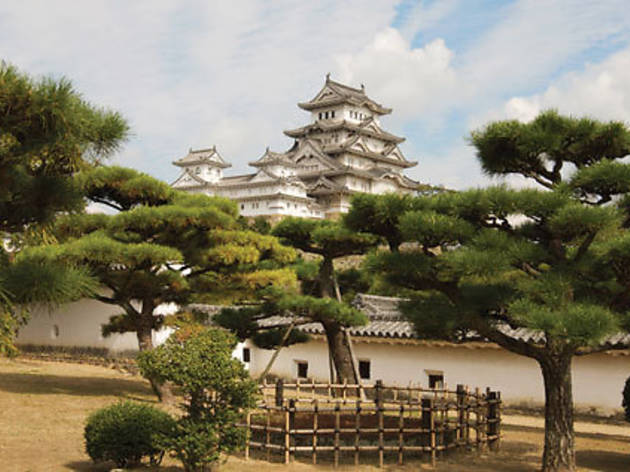 1/4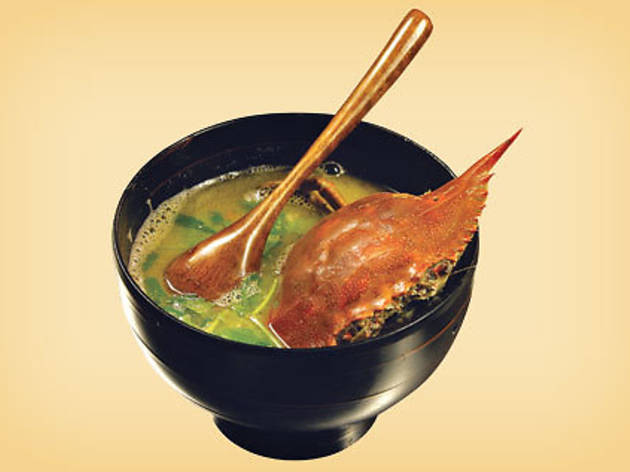 2/4
Blue crab miso soup at EN Japanese Brasserie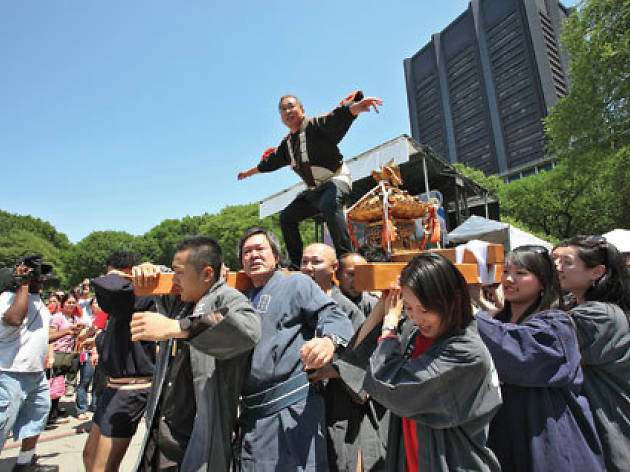 3/4
Japan Day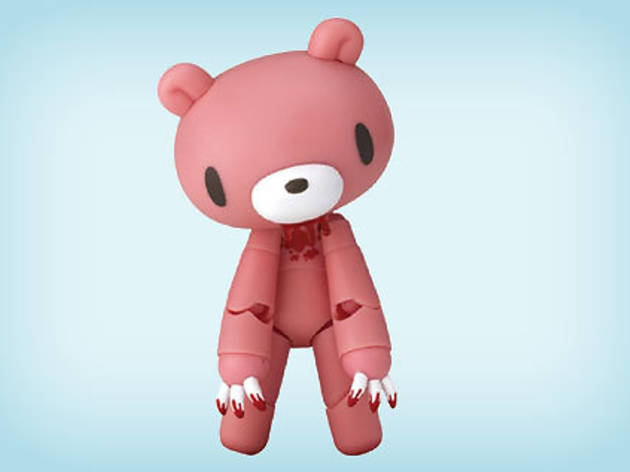 4/4
Gloomy Bear
Japan staycation
In order to karaoke to the Vapors' "Turning Japanese" with true authority, get schooled on everything from samurai spying to shochu-sipping hot pots.
Experience Japanese culture
This June marks the 150th year since the first Japanese delegation alighted in New York Harbor—celebrate the their 1860 arrival at the Japan Day soiree in Central Park (East Meadow, enter on 97th St and Fifth Ave; 212-398-7145,japandaynyc.org; 10am--5pm; free) this Sunday 6. At this annual fest, catch a ninja show, a traditional Bon Odori dance performance and a parade of samurai garbed in intimidating 19th-century-style warrior gear—all while sampling free miso soup, gyoza dumplings, Soka Senbei rice crackers and Sanuki udon noodles. Stick around for a performance by Japanese jazz legend and sax player Sadao Watanabe from 3:15 to 4:15pm.
RECOMMENDED: Our most recent Staycation Guide
Now that you've honored the samurai, attempt to become one at Kyokushin Karate New York (265 Madison Ave at 39th St, fifth floor; 212-947-3334; kyokushinkarate.com; classes $10--$30). Pick up a katana sword (in this case, a bamboo one) in a beginner's Shidogakuin kendo (full-contact fencing) class, and see if you feel brave enough to protect an emperor. "You'll actually learn how to use the same weaponry as samurai did thousands of years ago," said Liz Gorai, a sensei at the studio. If you'd rather not test your fighting skills, just ruminate on the warrior caste's ethical code among Isamu Noguchi's elemental basalt sculptures at the Noguchi Museum (9-01 33rd Rd at Vernon Blvd, Long Island City, Queens; 718-204-7088, noguchi.org; $5--$10). The serene garden is an oasis in this otherwise industrial neighborhood, and Bang on a Can, an organization devoted to experimental music, is organizing a series of concerts here starting June 13.
For a more authentic taste of Japanese cinema than Ralph Macchio's fierce moves in Karate Kid, consider Japan Cuts(June 1--July 16; see japansociety.org for more info.), an annual festival hosted by the Japan Society. Among the 25 contemporary movies by Japanese filmmakers, don't miss the New York premieres of Golden Slumber by Yoshihiro Nakamura, about a delivery-man-turned-murder-suspect, and Zero Focus, a Hitchcock-style mystery from Isshin Inudo, plus a screening of warrior flick Blood of Rebirth, attended by its director Toshiaki Toyoda.
Inside info

Japan consists of more than 3,000 islands.
Eat and drink like the Japanese
Skip the sake bombs, but continue your foray into Asian tippling with some flavorful shochu, a vodkalike alcohol distilled from a rainbow of raw foods ranging from grains to vegetables. "In Japan, people drink more shochu than sake," said Jeremy Adler, manager of EN Japanese Brasserie(435 Hudson St at Leroy St; 212-647-9196, enjb.com), which boasts its own shochu bar. Try the Beni Otome, a smoky-tasting shochu derived from sesame seeds ($7)—and don't worry if you can't stop at just one glass. "I'm a wuss, but I can drink this stuff all night long and go to the gym the next morning," Adler says. EN also hosts a daily sake tasting from 5:30 to 7:30 pm, where $18 will get you a sampling of brands newly available in the U.S., like Azure, a sake brewed from desalinated water from the depths of the Pacific Ocean.
For the uninitiated, the traditional Japanese tea ceremony is a source of intrigue and intimidation, with its intricate procedures defining everything from how to pick up your cup (turn it 90 degrees, so the front faces away from you) to folding your napkin. Get a taste of the ritual for $15 per person by making a reservation at East Village tea house Cha-An(230 E 9th St, second floor; 212-228-8030, chaanteahouse.com). The half-hour ceremony includes matcha, an earthy-tasting tea made of finely ground green tea leaves, and special Japanese sweets.
If the caffeine leaves you feeling peckish, head to Ippudo(65 Fourth Ave between 9th and 10th Sts; 212-388-0088, ippudony.com), the U.S. branch of "the Ramen King" Shigemi Kawahara's popular food chain. Though Chinese in origin, ramen noodles, which are made from inexpensive white flour, became popular in Japan during the food shortage following World War II. Slurp a steaming bowl of shiromaru hakata, a classic soup of ramen, pickled ginger, fried pork, boiled egg and scallions ($13).
Inside info

In a 2000 poll by the Fuji Research Group, the Japanese public voted instant noodles—invented by Nissin Foods in 1958—as the best invention of the 20th century.
Toy Tokyo(91 Second Ave between 5th and 6th Sts; 212-673-5424, toytokyo.com) is the best place to beef up your Munny collection or form a new obsession with some quirky plaything. Owner Israel "Lev" Levarek points to his current best-sellers: a key chain shaped like an edamame bean ($9.99) that makes a snapping sound, and the Gloomy Bear, an adorable pink critter with blood disturbingly spattered over its body, mouth and nails ($9--$35).
The selection at Kinokuniya Bookstore(1073 Sixth Ave between 40th and 41st Sts; 212-869-1700,kinokuniya.com) is dizzying in its scope—the three-floor store is jammed with more Japanese photo books, anime, manga, art texts, magazines and J-pop CDs than you'll ever know what to do with, not to mention a basement filled with stationery, pens and Hello Kitty trinkets, each more whimsical than the last. (There's also a Cafe Zaiya on the top floor, with cheap Bento box lunch deals ranging from $5 to $8.) But if you're more of a cheapskate literary type, stop by BookOff(49 W 45th St between Fifth and Sixth Aves; 212-685-1410, bookoffusa.com), a Japanese chain bookstore whose New York location sells used tomes in both Japanese and English. The $1 bin is also worth a rummage.
Inside info

Mayonnaise and squid are common Japanese pizza toppings.