Heads up! We're working hard to be accurate – but these are unusual times, so please always check before heading out.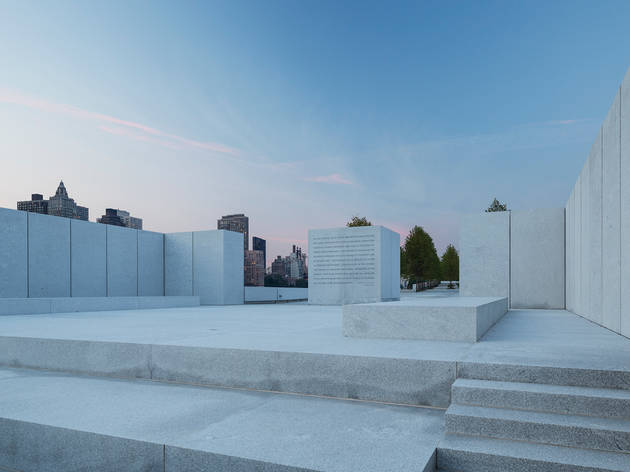 New York attractions: New places to go in NYC in 2012
Find out what's happening with New York attractions that are debuting this fall, including the Slipper Room and the Public Theater.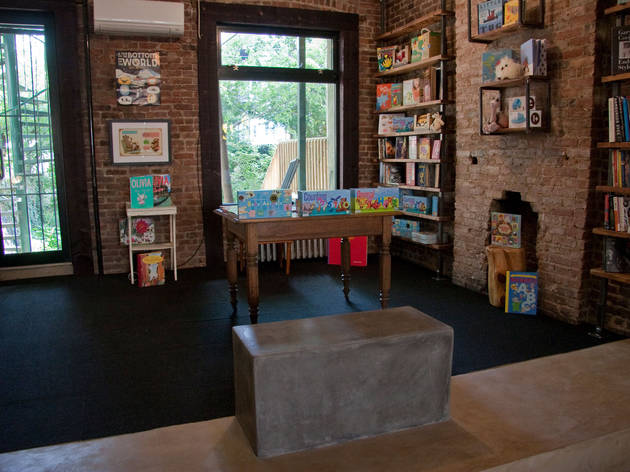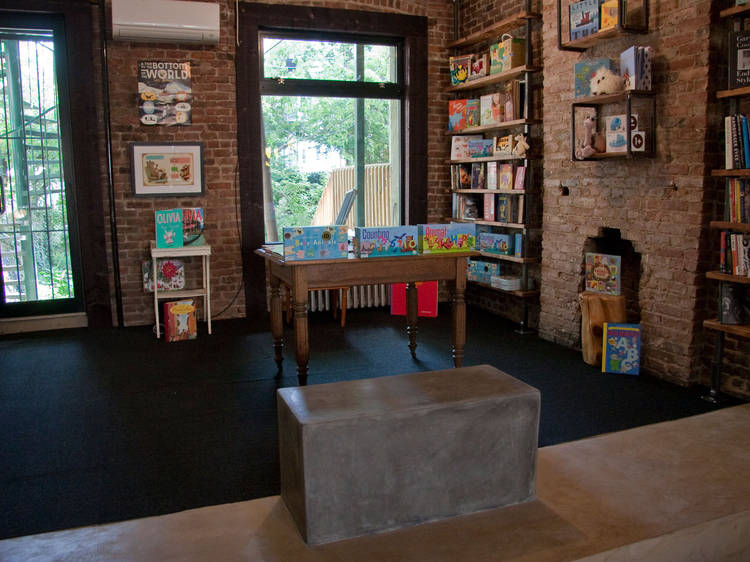 Photograph: Jonathan Aprea
What it is:
Park Slope parents will have another space where they can congregate when the Dumbo bookseller opens this Eighth Avenue offshoot. In a nod to the neighborhood's likely clientele, the new shop will carry plenty of items for children and teens.
Why you should care:
Husband-and-wife team Daniel Power and Susanne Konig, who opened
the powerHouse Arena
in 2006, are neighborhood residents, and they hope to make the space more than just a shop. Though it's a small storefront, they plan to host a variety of events—including readings, cookbook clubs, and lit groups for kids and young adults. There will also be an upper-level area with toys and gifts for small children, plus a gallery space for exhibitions. In addition to carrying more items for wee customers, the shop will house a larger selection of cookbooks and lifestyle tomes.
1111 Eighth Ave between 11th and 12th Sts, Park Slope, Brooklyn (shop@powerhouseon8th.com). Opens Nov 2.—Amy Plitt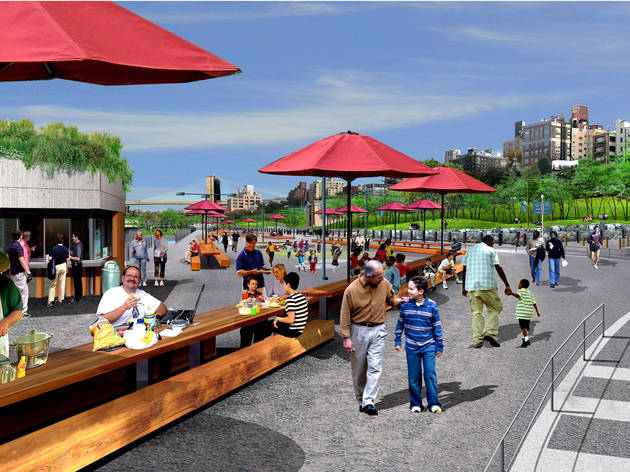 Photograph: Michael Van Valkenburgh Associates
Brooklyn Bridge Park, Pier 5 and the Squibb Park Bridge
What it is:
Pier 5 is the sixth part of
Brooklyn Bridge Park
to open since 2010, and it's the first area that was designed specifically for "active recreation"—i.e., sporting events and leagues. Meanwhile, the Squibb Park Bridge will link the space to nearby Brooklyn Heights.
Why you should care:
Slowly but surely, the elements of this waterfront spot are coming together. When the newest section opens in November, it will add five acres to the expansive green space, including a 500-foot-long pier with picnic tables and grills, a surrounding esplanade and several playing fields. We're also excited for the Squibb Park Bridge, a pedestrian walkway that will hover over Furman Street. It connects tiny Squibb Park (located on Middagh Street) to Pier 1, providing a direct path from Brooklyn Heights (and easier access to subways).
Pier 5: Enter at Joralemon St at Furman St • Squibb Park Bridge: Enter at Squibb Park, Middagh St at Columbia Heights, Brooklyn Heights • brooklynbridgepark.org. Opens November.—Amy Plitt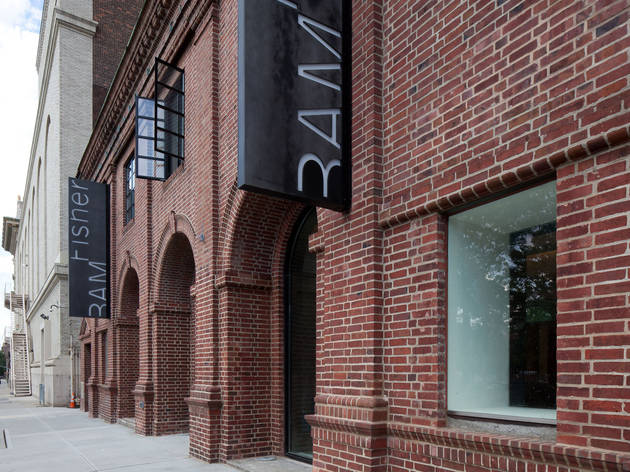 Photograph: Julieta Cervantes
BAM Richard B. Fisher Building
What it is:
With an eye toward supporting the borough that it's called home for 150 years, the
Brooklyn Academy of Music
has launched a space dedicated to emerging artists, the local community and honest-to-God affordable tickets. (Any BAM Next Wave event held at the Fisher is only $20.)
Why you should care:
Designed by H3 Hardy Collaboration Architecture, the building is an elegant Frankenstein's monster: a hybrid of an old Salvation Army outpost that was erected in 1927 and a new seven-story edifice behind it. The 40,000-square-foot complex features a versatile 250-seat black box theater, a combination rehearsal hall–performance space, and a chic rooftop terrace that can be used year-round thanks to a retractable enclosure. Events coming up at the Fisher include Marc Bamuthi Joseph's
red, black & GREEN: a blues
(Oct 31–Nov 4), a multimedia theater piece about environmental consciousness;
The Shooting Gallery
, an interactive film and music installation by local auteur Bill Morrison (Nov 8–10); and
Untrained
, a combo pro-amateur dance piece from Australian choreographer Lucy Guerin (Nov 27–Dec 1).
321 Ashland Pl between Hanson Pl and Lafayette Ave, Fort Greene, Brooklyn (718-636-4129, bam.org). Open now.—Jenna Scherer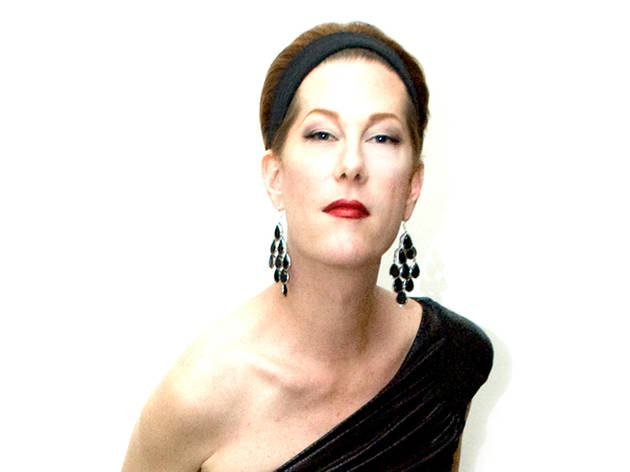 Photograph: Amos Mac
What it is:
This downtown venue was once the epicenter of the neoburlesque and vaudeville scenes, and helped launch the careers of many a burly-Q star (
Dirty Martini
,
Julie Atlas Muz
, Murray Hill and boylesquer Tigger!, to name a few). But after 11 years of debauchery, co-owner and creative director James Habacker—better known as his borscht belt alter ego, Mel Frye—shuttered the space in 2010 to rebuild it from the ground up.
Why you should care:
Although its look and vibe are old-school, the refurbished club is swankier than the original, with state-of-the-art lighting and sound systems, plus a fly-rig for aerial acts. The eclectic lineup of entertainment will include theater, literary events, art after-parties and variety shows—expect to see notable performers such as
Justin Vivian Bond
, Joey Arias and Lady Rizo. We also suspect that co-owner and music entrepreneur Peter Shapiro (
Brooklyn Bowl
) will be able to attract some hot acts.
167 Orchard St at Stanton St (212-253-7246, slipperroom.com). Opens later this fall.—Raven Snook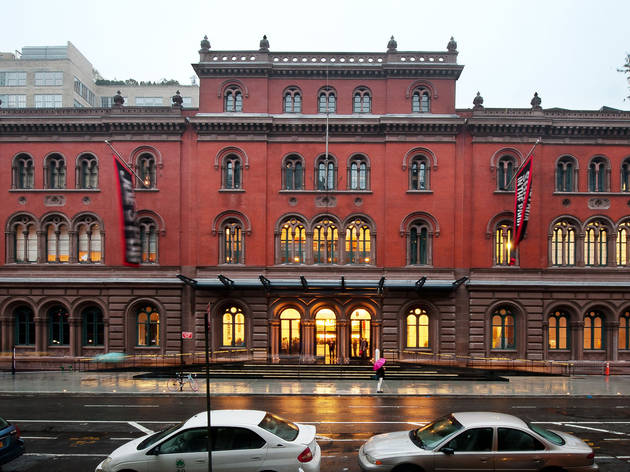 Photograph: Aislinn Weidele
Public Theater renovation
What it is:
For the past four years,
the Public Theater
and Ennead Architects have been refurbishing and reconfiguring the company's Astor Place digs inside and out. The result: a transformed entrance and lobby, and a fancy new cocktail hot spot.

Why you should care:
The venerable downtown institution never closed during renovations, allowing programming to remain continuous even as the 158-year-old building was gradually transforming. Unveiled earlier this month, the rejiggered Public's new outdoor stairway leads into a bright lobby with a centralized box office. At the heart is artist Ben Rubin's
Shakespeare Machine
, a "chandelier" composed of 37 LED screens displaying fragments of text from the Bard's plays. The open floor plan allows easy access to the Public's main theater, as well as cabaret hub
Joe's Pub
. The other big addition is
the Library at the Public
, a high-class mezzanine-level restaurant and lounge whose name is a nod to the building's original function as the Astor Library. Lauded chef Andrew Carmellini (the Dutch) spearheaded the pre/postshow spot, which features Lower East Side–inspired cuisine, vintage cocktails and an old–New York vibe.
425 Lafayette St between Astor Pl and E 4th St (212-967-7555, publictheater.org). Open now.—Jenna Scherer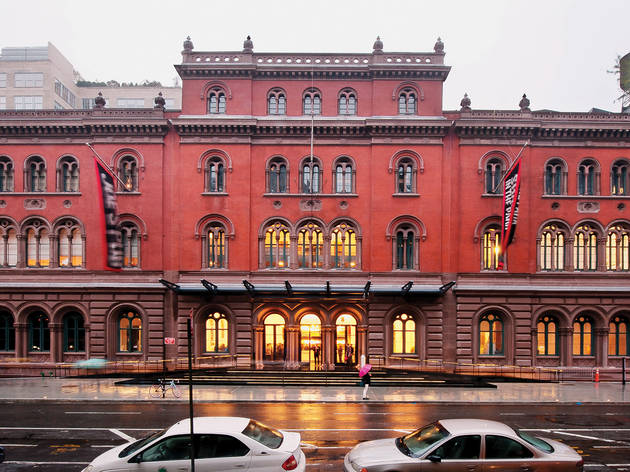 Photograph: Aislinn Weidele
What it is:
A lot of big things happened at this club during the decade that it was located on West 24th Street. Lady Gaga performed there when she was still Stefani Germanotta; stars like Sting,
Norah Jones
and Carly Simon played sets on the DL; and co-owner Chris "Mr. Big" Noth met his future wife, who was bartending at the time. When the venue shuttered in 2009 due to a huge rent hike, Noth and his partner, Steve Walter, started looking for a new space—and three years later, it's just about ready.
Why you should care:
The new venue
eclipses the original both in size and fanciness. Formerly home to a carpet store, the space has been completely transformed, with 25-foot-high ceilings and a balcony that rings the entire venue. Like the old club, there's a bar and lounge in the front and a performance room in the back; a removable wall between the two sections means the club can seat up to 450.
Live entertainment
will be on offer nightly, including some only-in-NYC offerings, like a live version of porn star turned X-rated talk-show host Robin Byrd's long-running public-access chatfest.
44 E 32nd St between Madison and Park Aves (212-691-1900, thecuttingroomnyc.com). Opens October.—Raven Snook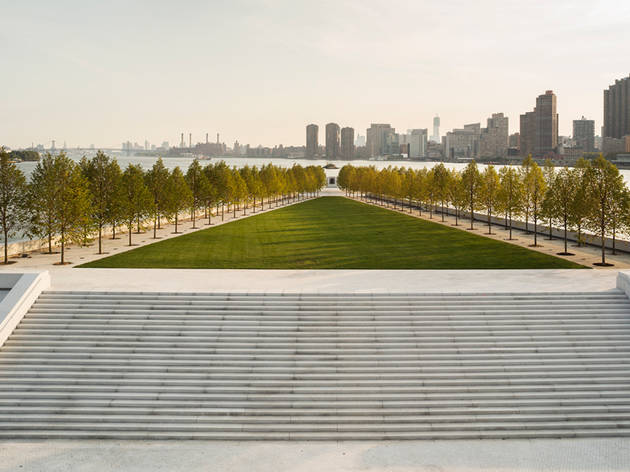 Photograph: Paul Warchol
Franklin D. Roosevelt Four Freedoms Park
What it is:
After four decades of stops and starts, this four-acre plot at the southern tip of
Roosevelt Island
will finally open this week. The space commemorates the 32nd President's famous "four freedoms" speech, and will offer postcardworthy views of the Manhattan skyline.

Why you should care:
The saga behind the project's development is compelling enough to warrant attention. It's been 40 years since Mayor John Lindsay and Governor Nelson A. Rockefeller announced the memorial; however, the plans languished until 2005, when an exhibition at
Cooper Union
revived interest in the project. The park was designed by the late renowned architect Louis I. Kahn (this is his only commission in the city) to anchor the waterfront space along the East River. Amenities include a large green expanse planted with 120 linden trees, a massive bronze bust of FDR designed by Jo Davidson and a Wi-Fi network.
Roosevelt Island (212-204-8831,fdrfourfreedomspark.org). Opens Wed 24.—Amanda Angel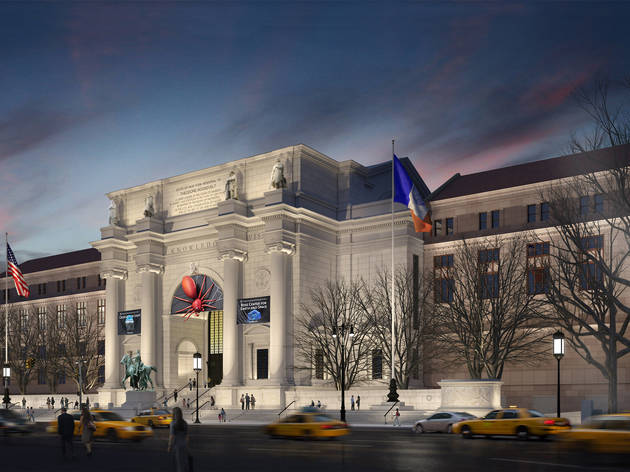 Theodore Roosevelt Memorial and the Hall of North American Mammals
What it is:
The
American Museum of Natural History's
Central Park West facade isn't just an entrance; it's also part of a two-story memorial to the 26th U.S. President. The newly restored vestibule leads into a rotunda and a hall dedicated to the pioneering conservationist.
Why you should care:
The Gotham native—who was also the city's police commissioner and the state's 33rd governor—has a long history with the museum, from visiting its halls as a child to shooting some of its specimens himself on a 1909 African expedition. Improvements to the memorial include refurbished murals detailing Roosevelt's life, a new statue of the Rough Rider and the renovated
Hall of North American Mammals
. The dioramas in that section had faded considerably since being installed in the 1940s. The overhaul includes cosmetic improvements, as well as new eco-friendly lighting that will minimize further damage, ensuring that future generations of schoolchildren can gawk at the preserved wolves, bison and other animals.
Central Park West at 79th St (212-769-5100, amnh.org). Opens Oct 27.—Andrew Frisicano