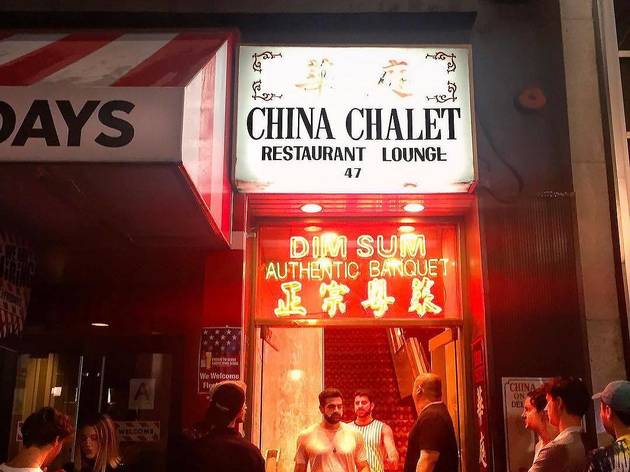 NYC music venues and concert halls that are now permanently closed
New Yorkers didn't get to share a last dance at their favorite music venues and clubs that closed for good.
Live music locales are an unquestionable fixture of New York culture. From dance clubs and eclectic concert halls that offer a stage for on-the-rise artists, to ornate jazz dens with decades of history, New York loses something when any singular atmosphere disappears from the music scene.
Left in a place of uncertainty with shows on hold indefinitely, concert halls and venues across the city are currently struggling to hang on through the pandemic. By now, some have unfortunately shuttered for good. New Yorkers didn't have the chance to say "goodbye" or share one last dance at these beloved venues and concert halls that will be staying dark. Pour one out for the following venues below.
Kinfolk was a multi-use creative venue on the corner of N. 11th and Wythe that hosted a variety of happenings including DJ sets and rap and reggae nights. We'll miss the anything-can-happen energy in the vibrant Brooklyn space which had been open since 2013. On any given night, you could have walked into a secret show by beatsmith Jamie xx, attended a party where Jonah Hill showed up, or heard the lead singer of Wheatus perform "Teenage Dirtbag" in the middle of an afternoon birthday party. Both Kinfolk 90, the coffee shop by day and bar by night, and Kinfolk 94, the disco ball-adorned club with a dance floor, have been the grounds for many New York memories.
This multi-room dim-sum banquet hall, which first opened in 1975, famously hosted some of the best dance parties in Manhattan in recent years. The vibe was far from exclusive too—revelers danced on floral carpet littered with cigarette butts after all. But it was commonplace for many. Some of New York's most popular dance nights happened here, from DIY affairs for the queer community like Club Glam to NYFW events and the Olsen Twins' clothing line launch. It was also a live music venue from time to time, with past surprise gigs from the likes of King Krule, and others.
View this post on Instagram
Vets of the Knitting Factory brought this massive 14,000-square-foot beer garden and live music venue to Williamsburg. They brought in big-name acts like hip-hop artist Cam'ron, Latin psych-rock band Os Mutantes and British rocker Peter Murphy.