Heads up! We're working hard to be accurate – but these are unusual times, so please always check before heading out.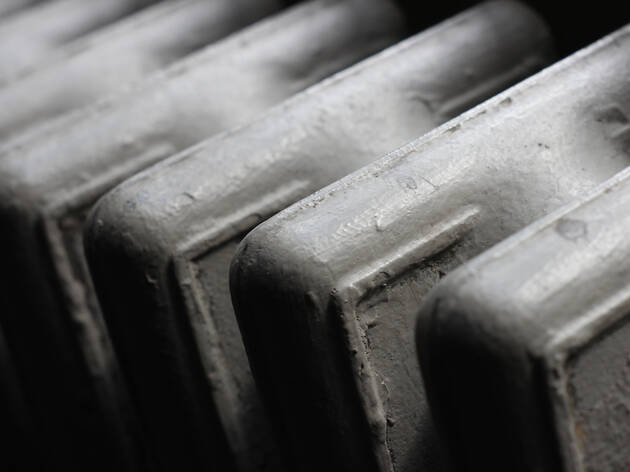 Old radiators in New York apartments are the worst
This is what's driving us bonkers in NYC right now and making us (almost) want to move
I'm being terrorized by my radiator.
Like many New Yorkers, I live in an extremely old building and the steam-powered heating system could be described (generously) as byzantine or (more accurately) as haunted. Over the course of the long, dark winter, I hear its deafening noises echo through my rooms like ghostly replies at a séance. Click, clack. Be gone, night terror! Click, click, clack, click. I compel you to leave this place... Thump. Hissssssssss.

RECOMMENDED: See more New York rants
Am I imagining things or is that the hellish screams of the pipes, slowly driving me mad? I can never be certain. One thing's for sure, the radiator has two settings: completely off or just a few sweltering Tennessee Williams scenes away from a full-on mental breakdown.
Like many haunted houses, my apartment has severe room-to-room changes in temperature. A closed door can make the difference between being a frosty snowman and a pig roasting on a spit. Just once, I wish I could have the fairytale NYC winter night of my dreams—sipping a mug of hot cocoa by the gently roaring fireplace while listening to Fleetwood Mac—rather than having to suffer through the extreme temperatures brought on by my demon pipes. And worst of all, I have absolutely no control over the situation.
Alas, for those of us who are still praying to enter the promised land of central air one day, we'll just have to sweat it out.
Not all of NYC is annoying!