Fun parties for New Yorkers with a strict 10pm bedtime
New York may be the city that never sleeps, but some of us still want to get a solid ten hours of shut-eye per night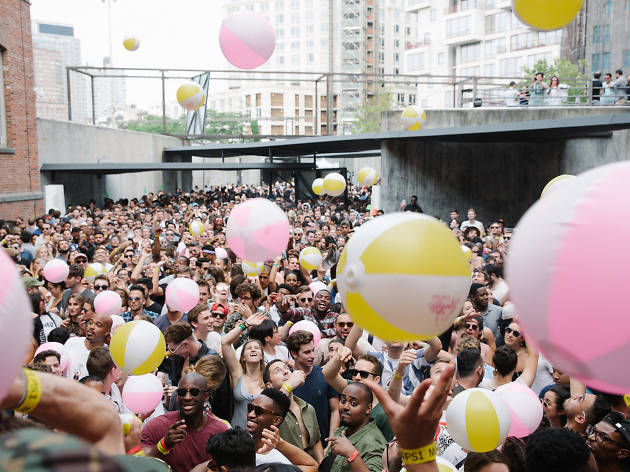 There are two types of NYC party people: Partier Number One stays out until the sun comes up, and Partier Number Two is in bed and ordering pizza by 10pm. Hey—there's no shame in an early-to-bed, early-to-rise game! We get that New York is meant to be the city that never sleeps, but that doesn't mean we're always willing to sacrifice our ten sweet hours of shut-eye per night. Luckily, if you like to rage and be in pajamas before the clock strikes 12am, there's a range of slammin' parties in NYC that start early and end early. Here's proof that you can have a blast and still stay true to your curfew!
Where to party and be in bed before 10pm
Nightlife, Daytime parties
This hugely popular open-air dance party is the definition of Sunday Funday! Head to Ridgewood's outdoor Nowadays space to shake your tail feathers to jams provided by an ever-changing lineup of DJs. The ongoing summer party series kicks off in the late-afternoon and ends—yep, you guessed it—at 10pm.
Fact: You will work up a sweat at this dance party, which kicks off with a pre-party meditation at 6pm, followed by a slate of guest DJs spinning their best tracks to get your happy feet tapping. The banger ends at 10pm, so you'll definitely wake up the next day feeling refreshed (and maybe a little sore from tearing up the dancefloor).
Is partying at music festivals more your scene?
There's more than one kind of New York City music festival!