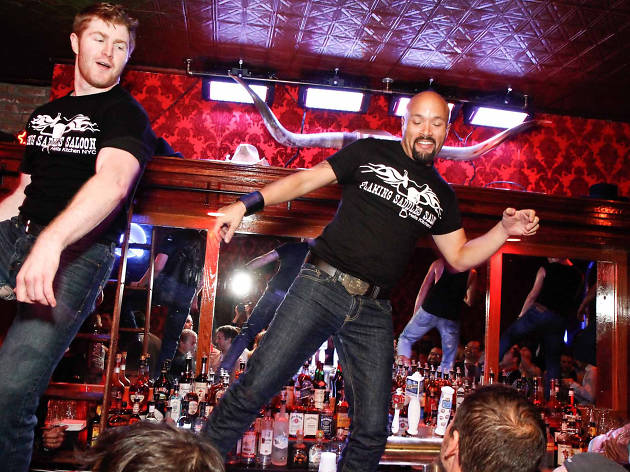 15 reasons why Manhattan is still the best borough
We're not hating on the other five boroughs, but these parks, museums, and perks make Manhattan NYC's finest borough
When you live in the greatest city in the world it's hard to choose the absolute best restaurants, free museums or NYC parks, but it's easy to see where most of these institutions call home: Manhattan. As the original New York—the other boroughs weren't added to the city's limits until 1898—Manhattan is the face of Gotham, which the rest of the world imagines when they think of the Big Apple, The City that Never Sleeps, NYC—whatever you want to call it. While other boroughs might have more residents and plenty of hometown pride, the others can't compare to the convenience, beauty and ambitions of this island.
Recommended: Full guide to Manhattan, NY
Why Manhattan is still the best borough
We laugh in the face anyone who suggests that another urban park is quite as perfect at this 843-acre oasis. The bucolic beauty of Frederick Law Olmsted and Calvert Vaux's gorgeous 19th century design—the lake, the trees, the gardens, the winding paths that give way to bridges—deserves days of exploration. But while you might only be in it for the nature, you're going to be tempted by all the great cultural ways the park gives back: Shakespeare in the Park, Summerstage concerts, ice skating, Central Park Zoo, puppet shows at the Swedish Cottage, movie screenings, and the list goes on. You can't go more than a few steps before finding another treasure, whether it's a piece of public art, or a hidden plaque that reveals the history of the park, or the spirit of its visitors.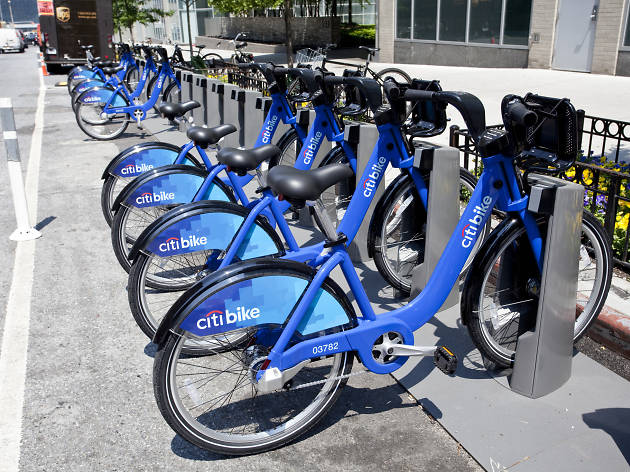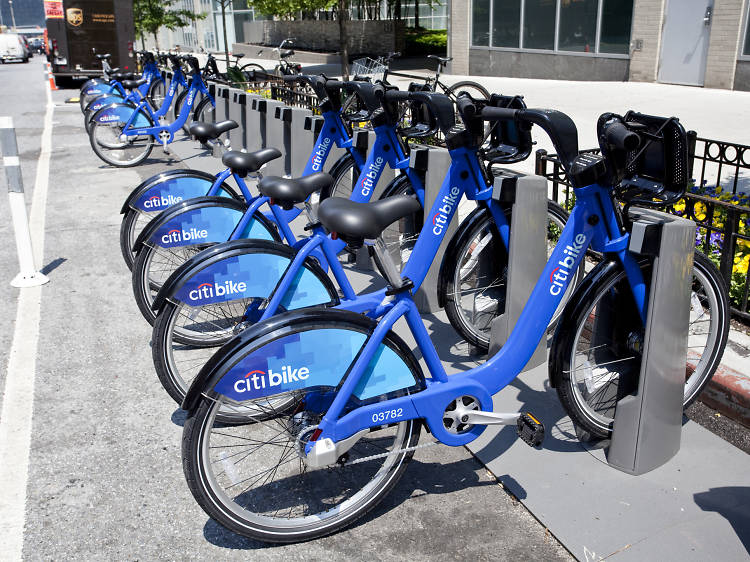 Photograph: Courtesy Noffar Gat
2. Citi Bikes are everywhere
We know Brooklyn is starting to catch up with access to this amenity, but during warmer weather in Manhattan, there is really no reason to buy a MetroCard—or worse, hail a cab—if you have a Citi Bike subscription. With hundreds of stations carrying thousands of bikes you can zip from the East Village to the West Village and across five avenues and several streets in a few minutes, or travel uptown along River Side Park without worrying about locking up the bike when you decide you need to stop for a on-foot adventure. Don't want to commit to Citi Bike? There's day passes ($12) and three-day passes ($24), too.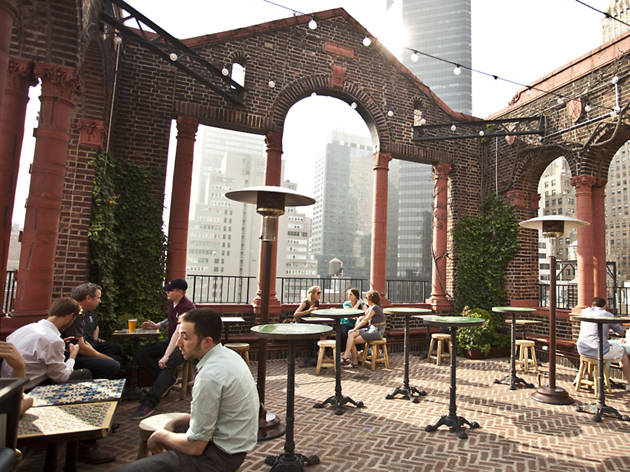 Photograph: Shutterstock
It can be swell sitting on rooftops in other boroughs, spotting Manhattan's skyline in the distance, but the exhilaration of actually being part of Manhattan's skyline? Now that's a good high. Manhattan has some of the tallest rooftops in the country and from the pricey observation decks you can see for dozens of miles in each direction. If you're more of a "relax and appreciate the views" kind of person, then hop on over to the likes of Pod 39, St. Cloud at the Knickerbocker Hotel, or the Strand Hotel for drinks with amazing views of the midtown scene, right in the thick of the center of the world.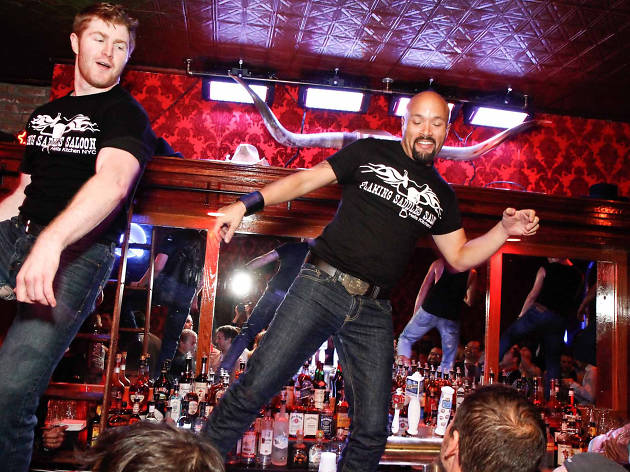 Photograph: Courtesy Jena Cumbo
Manhattan wins on this front if for no other reason than sheer diversity of options. Whether you're hoping to get wild at a multistory club with top notch DJs in Hell's Kitchen, kick back a few drinks in a relaxed no-fuss dives like Cubbyhole or Nowhere, take in a fabulous Drag show or cabaret, or pay tribute to the brave, queer individuals who made their voices known at the historic Stonewall Inn, you have full weeks of nightlife ahead of you. From sport-loving gay spots like Boxers to fetish havens like leath bar Eagle, there's a spot for you no matter how you identify or where your interests lie.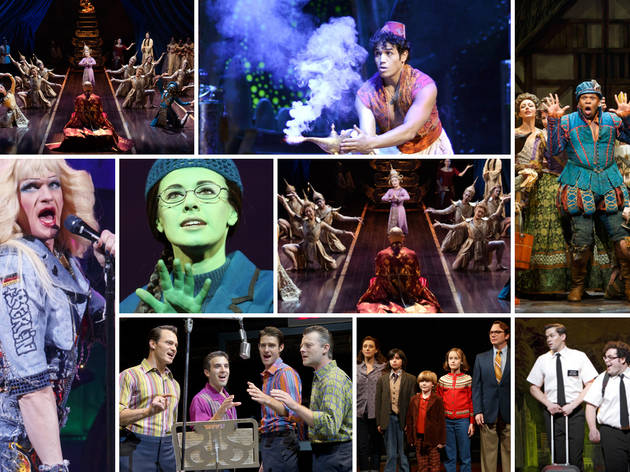 Photograph: Time Out
If some theater-loving folks had it their way, they'd be giving their regards to 42nd street, and several other blocks on the west side of Times Square, nearly every night of the week. With big-budget productions putting on the best of classic musicals (The King and I), innovative groundbreaking shows (Curious Incident in the Dog in the Nighttime, Fun Home) and dramatic plays starring big name Hollywood actors, the dozens of big theaters are home to the best of the artform. Also, did we mention Hamilton, because Broadway has the room where that happens.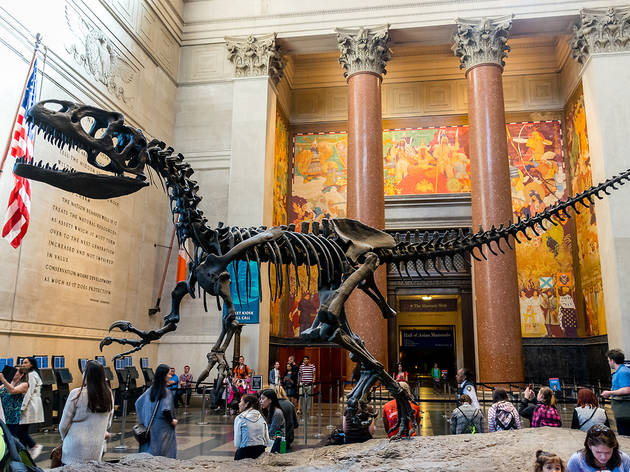 Photograph: Shutterstock
Complain all you want about artists not being able to afford Manhattan anymore, but NYC is where they want their work to end up. Beyond the much venerated institutions like the Metropolitan Museum of Art or MoMA where you'll find some of the world's most famous paintings and sculptures among their vast collections, there's the groundbreaking spots like the Whitney, New Museum and the Guggenheim that challenge visitors to consider the visual arts in new ways. Specialty spots like the Rubin, Intrepid Sea, Air & Space Museum, Morgan Library Museum and, of course, The American Museum of Natural History make diving deep into your curiosity an activity you can conquer during your summer Fridays.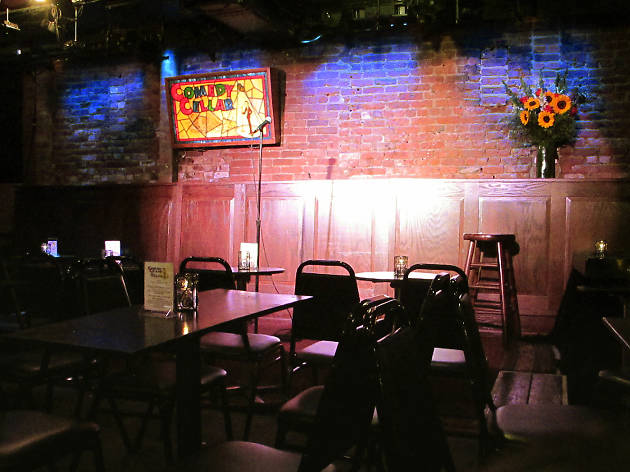 Photograph: Time Out
If you're not dropping by the city's comedy clubs, you might just be missing out on the chance to see the next big superstars before they break big. Louis C.K., Amy Schumer, Aziz Ansari, David Cross, Chris Rock and countless other comics all honed their acts here in Manhattan, and some are even known to drop in unannounced at spots like the Comedy Cellar. Whether you're laying down some money to see a touring stand-up as they come through Carolines on Broadway, or checking out some (very affordable) improv or sketch comedy at the Peoples Improv Theater or UCB, you're in for fun—even if the comics bomb. Remember: that might be a future Saturday Night Live cast member on a rough night.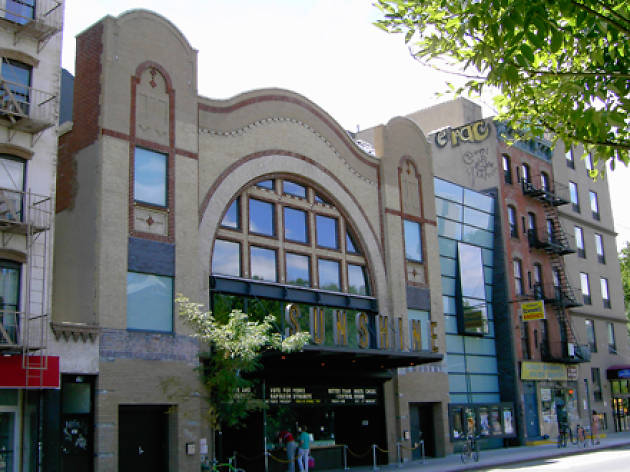 Photograph: Time Out
Grumble about New York's ticket prices, but don't for a second bemoan the options. If you're tired of the big action blockbusters and the by-the-number comedies Hollywood frequently churns out, head on over to the Angelika Film Center, Landmark Sunshine Cinema, IFC Center, Film Society of Lincoln Center, Film Forum or any of the small, art-house, independent and revival cinemas for well-made domestic and foreign films, which are far from mainstream. While some of the options can literally be found nowhere else in the country, other indie flicks start with tiny releases and pick up steam with wider releases after their success in these theaters. Not only will you see stories you can't see at the local cineplex, but you'll also be supporting artists who create without the backing of big corporate money.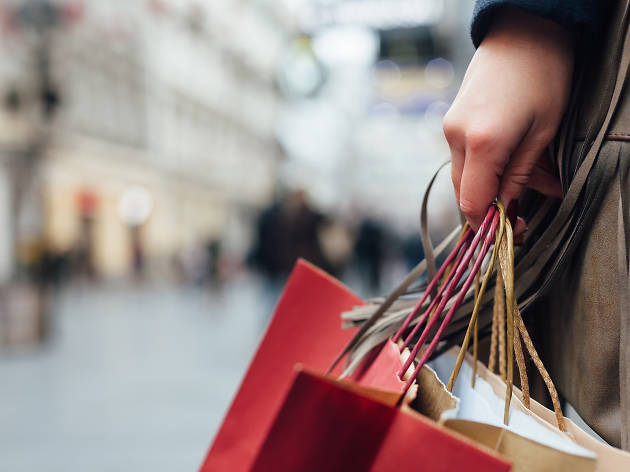 Photograph: Shutterstock
Whatever your style, budget and lifestyle fashion needs, Manhattan not only has you covered, but offers endless convenience. There's no need to take your chances on clothes that look good online but fit poorly in real life when you have some of the world's best, and biggest, department stores carrying thousands of brands. But, if shopping local and supporting small businesses is where your head's at, there's pockets of the city that are crowded with boutiques in the East Village, Lower East Side and Soho and the borough's thrift stores, including the big names like Goodwill. Carry hand-me-downs from New York's most stylish, well-dressed individuals, only a season out of fashion and for a fraction of the cost? Hell, yeah!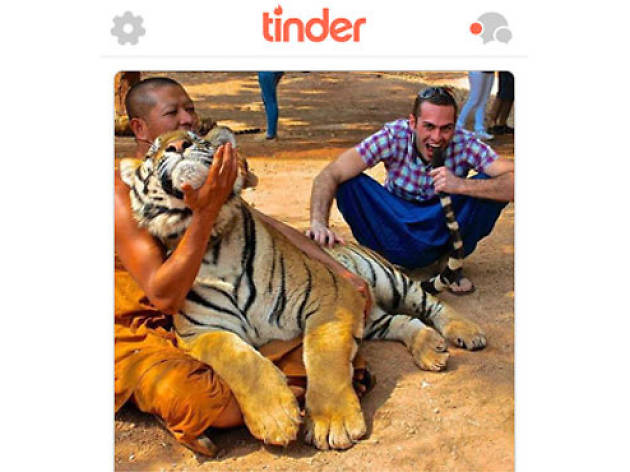 Photograph: Time Out
No matter how discerning a Tinder-user you are, it's nearly impossible to shuffle through all the faces available in midtown. With 4 million workers coming into Manhattan every work day, many of them conveniently located in skyscrapers south of Central Park but north of Union Square, you've got hours of swiping right ahead of you. While it might not be as convenient as finding someone in your neighborhood, meeting up after work for drinks is as good a place as any to find romance.
Show more
Looking to see more of Manhattan?
From historical landmarks to newer destinations, here are the best New York attractions for locals and tourists alike
Best selling Time Out Offers