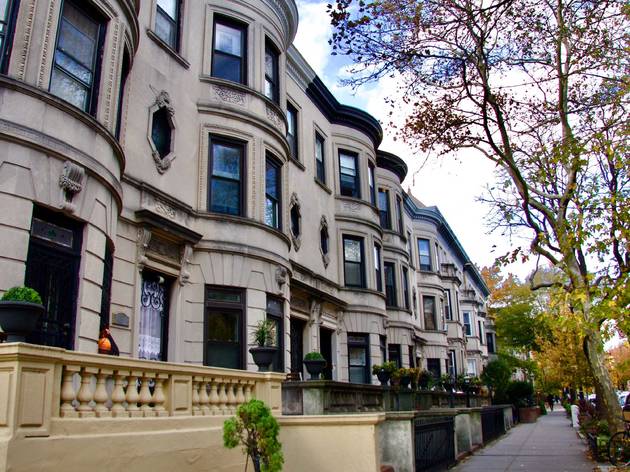 Six secrets of Bedford-Stuyvesant
Six secrets of Bedford-Stuyvesant, the historic and tightly-knit Brooklyn neighborhood
You can live in New York for years and still not know everything about its vibrant neighborhoods. Sure, we know the best New York attractions, the best parks and our favorite restaurants, but the city is still full of surprises. That's why we love it.
Bed-Stuy is a beautiful and historic neighborhood full of brownstones and lofty trees. While many know it as where big hitters like Notorious B.I.G., Aaliyah and Tracy Morgan came from, it has is also the heart of Brooklyn's civil rights efforts. The neighborhood has been a major center for Brooklyn's Black population and is a hotspot for some of New York City's best small businesses that are certainly worth checking out.
Below, we're spilling six secrets about Bedford-Stuyvesant so you can examine some lesser-known aspects of this urban enclave.
RECOMMENDED: Bedford-Stuyvesant neighborhood guide
Bedford-Stuyvesant secrets
The Hattie Carthan Community Garden, named after a community activist and environmentalist, was started in 2009 after the once-vacant lot/dumping ground was turned into a park. Since then over 70,000 volunteer hours have been logged to transform it into a thriving garden and community market that serves the community directly. The POC-led agricultural revitalization project aims to cultivate a healthy, holistic, and self-sufficient community grounded in the systems and cycles of the earth.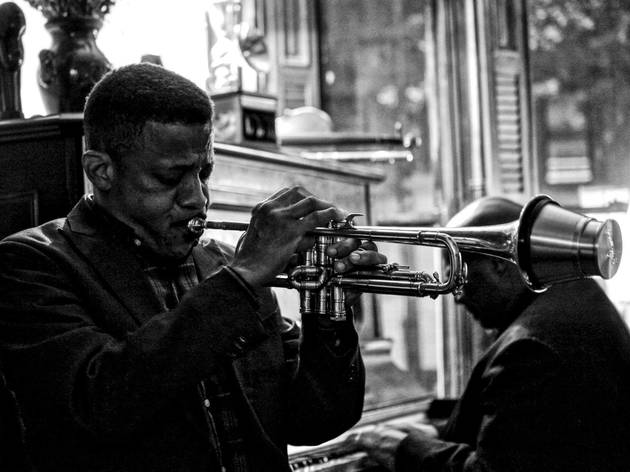 Photograph: Courtesy Sankofa Aban Bed and Breakfast
Sankofa Aban Bed and Breakfast
An 1880s brownstone in the heart of Bed-Stuy, this bed-and-breakfast retains Victorian details in its parlor floor, intricate, dark woodwork and antique fireplace. Inside the elegant rooms, you'll notice crown moldings and marble washbasins. And on Fridays and Saturdays, Sankofa Aban zooms into the jazz age, hosting live performances at which guests can hang out with the musicians. It's an experience full of old-time glamour—folks get decked out for the multiple sets—and admission includes a fish-fry dinner.
Founded in 1972, the Billie Holiday Theatre has hosted artists like Sonia Sanchez, Ruby Dee, Debbie Allen, Wendell Pierce, John Amos, Laurence Fishburne, Samuel L. Jackson, Omari Hardwick, Stephen McKinley Henderson, John David Washington, Nelsan Ellis, Ruben Santiago Hudson, Roger Robinson, and others.
The 200-seat venue in the heart of Bed-Stuy acts as a center for world-class art centered on racial justice by showcasing unapologetic voices. It actually provides artistic and institutional residencies and educational programs, and now, after a $4.1 million renovation in 2017, it has two new studio/performance spaces with large storefront windows so people can see art-in-motion, according to its website.
Seasons is an independently-owned plant nursery and shop that has become a neighborhood staple over the past seven years. It's a go-to for those looking to spruce up their stoops or green up their apartments. It's also just a wonderfully calm and verdant oasis to visit. Owner Deborah Young makes sure shoppers leave with exactly what they need and offers help to those new to gardening and taking care of plants. Deborah likes to say that coming to the shop is like "visiting a favorite auntie."
"It's not sophisticated and glamorous, but its warm, cozy and everything you need is there and we get things done in a professional manner. If it isn't there, we'll get it for you in a timely and cost-effective way."
You know when you've stumbled onto a treasure trove of vintage goodies when there are beautiful artifacts everywhere your eye lands. Harold and Maude Vintage, while nearly bursting at the seams with clothing, accessories and decor, is a very curated shop by Mami Nagase and Ryoma Hashimoto. In 2013, they decided to open the shop after selling the items at pop-up shops in NYC. They choose their items on their journeys across the country.
Stonefruit Espresso + Kitchen is a farm-to-table concept with fresh foods, good coffee and a modern atmosphere, but step into its back room, and you'll be transported to a botanical haven. The plants surround a long wooden table, perfect for working at while you sip on your crafted coffee. Before leaving, make sure to peruse its selection of dainty succulents, leafy ferns and brightly-hued bouquets.