Heads up! We're working hard to be accurate – but these are unusual times, so please always check before heading out.
The 5 best affordable New York apartments (Week of March 17)
At around $1,000 per person, these NYC abodes are actually worth the money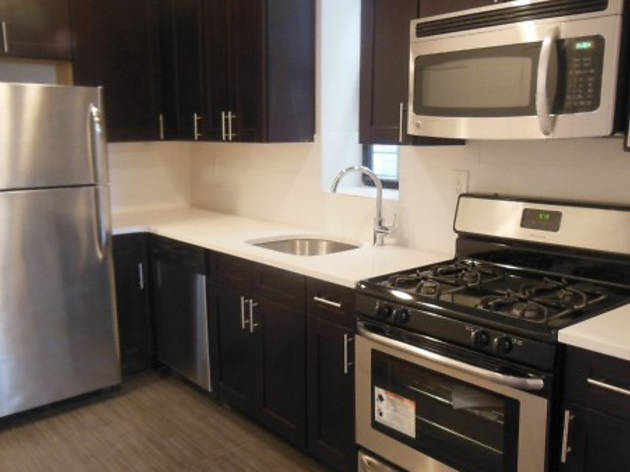 Three-bedroom in Central Harlem, $2,800/month ($933 per person)
This recently renovated three-bedroom just steps from Columbia University boasts "new floors, new moldings, new kitchen and bathroom, new light fixtures" and more. It almost makes you wonder what was there before that they had to replace everything. An Easy-Bake oven and a bucket of ice? In any case, this handsome unit has a great location close to the heart of Harlem and A, B, C and D trains if you need to get downtown fast. The three queen-sized bedrooms all have closets and the large kitchen boasts handsome cabinets and stainless steel appliances. Well, now it does, at least.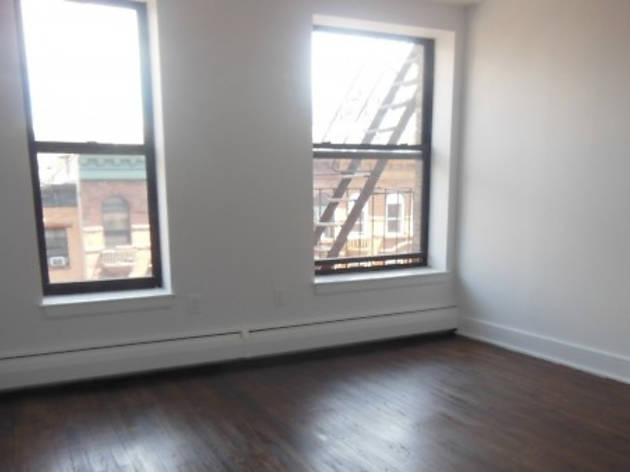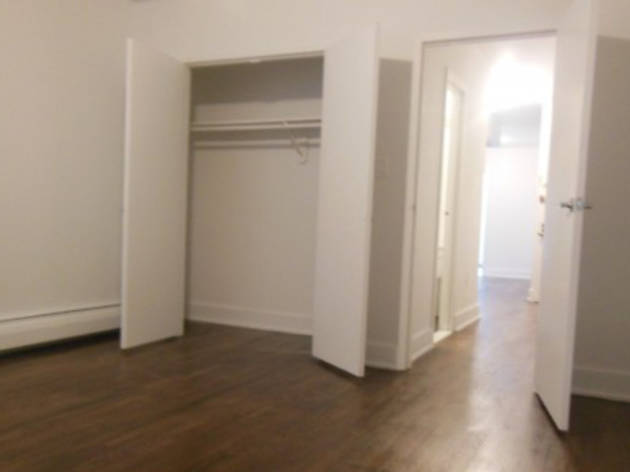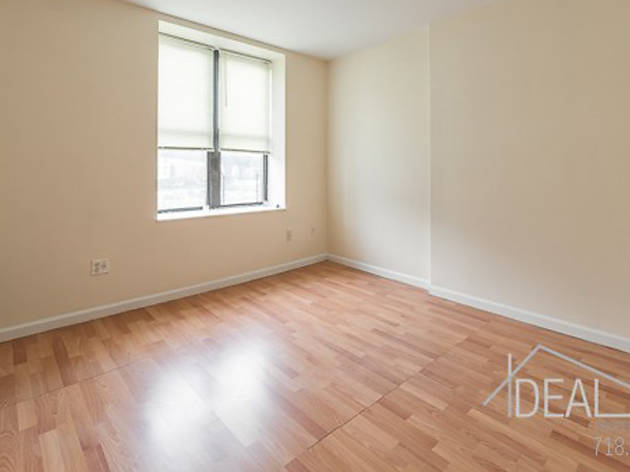 Two-bedroom in Williamsburg, $2,600/month ($1,300 per person)
At the foot of the Williamsburg Bridge, this two bedroom offers a prime location for taking advantage of all that North and South Williamsburg have to offer. Also, with bike storage in the backyard, you could buy a pair of wheels and have a 10-minute commute into Manhattan. For those less inclined to cycling, the J/M/Z stop is just a block away. You'll probably want to take advantage of as many of those transportation options as possible, as the interior of this unit appears to be on the darker side. But that will come in handy when you crank up the Daft Punk and walk over the living room's endless tiles like that guy from Tron. Dun dun dun.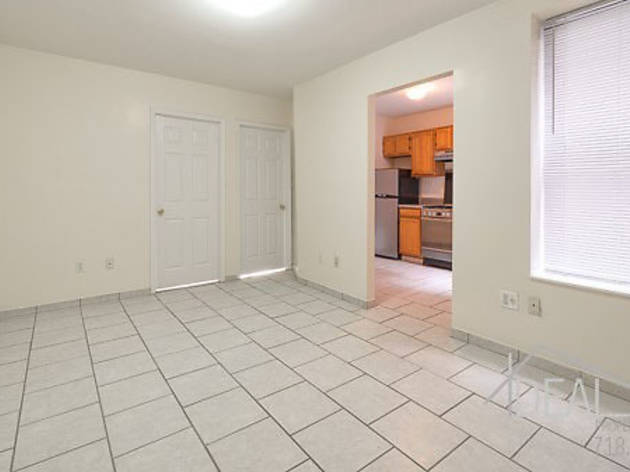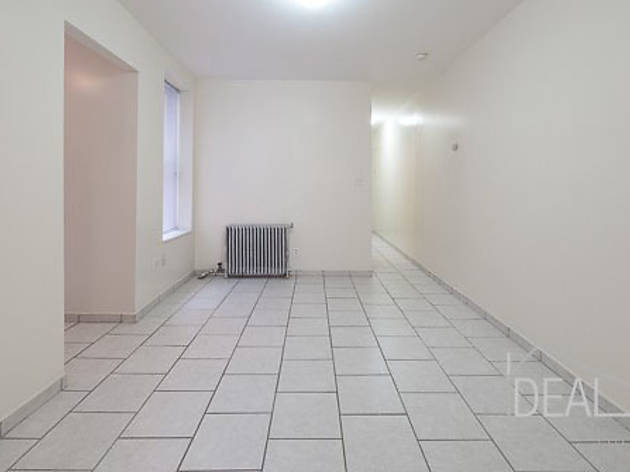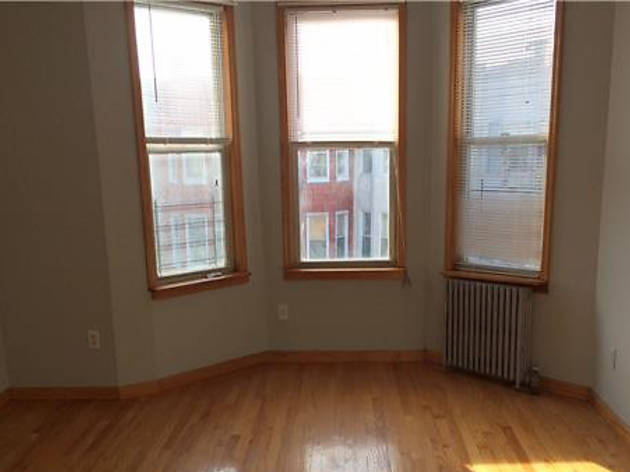 Two-bedroom in Greenpoint, $3,995/month ($1,332 per person)
The fun Art Deco accents in the bathroom of this Greenpoint two-bedroom will have you feeling like the Great Gatsby's poor cousin Rita in no time. If that wasn't enough, you get a solid amount of space: a whopping 1000 square feet! The well-lit apartment is just a short walk from McGolrick Park, which will be nice in the summer. (And probably only about 10 minutes from McCarren Park if you can't get enough of Frisbees and facial hair.) Just make sure you're going in on this one with someone you're close to. Even though it's two bedrooms, it's a railroad layout so you may end up getting pretty intimate with one another.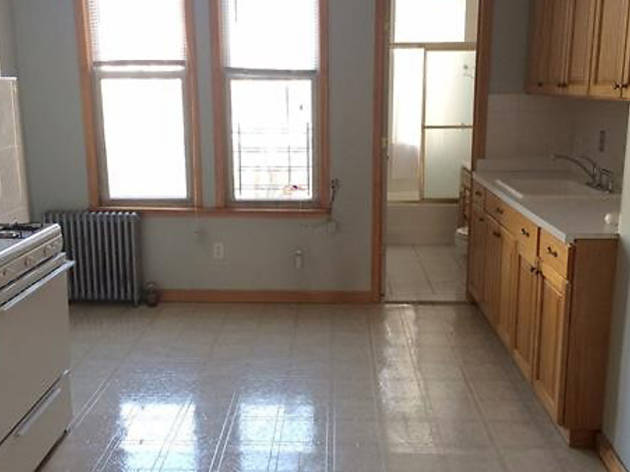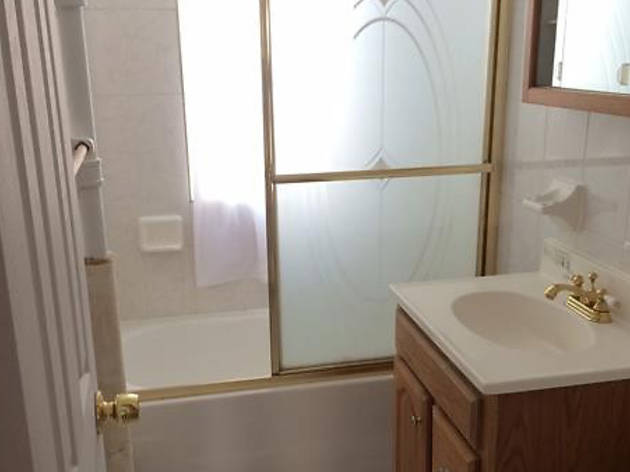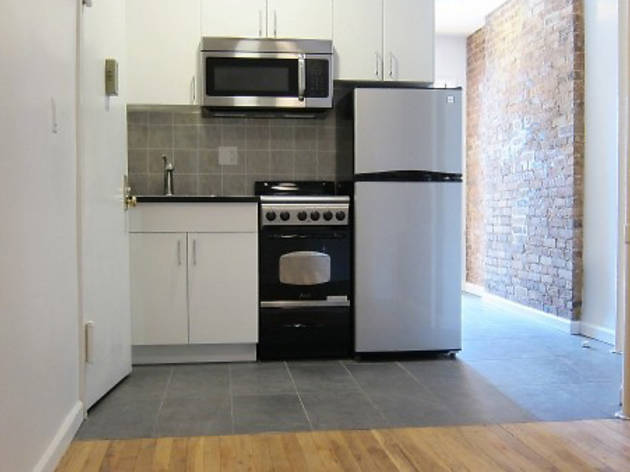 Two-bedroom in the Lower East Side, $2,600/month ($1,300 per person)
This two-bedroom is a great price for the neighborhood, and is surrounded by tons of bars, nightlife and restaurants. That's probably for the best, since the only thing you could cook in that kitchen is a bowl of cereal. Aesthetically, the apartment boasts hardwood floors, exposed bricks and windows in the bedrooms. The only amenity listed is a ceiling fan, but you know what? Come some humid August afternoon, you're going to feel like that's the only thing you need in the world. That, and a nice, cool bowl of cereal.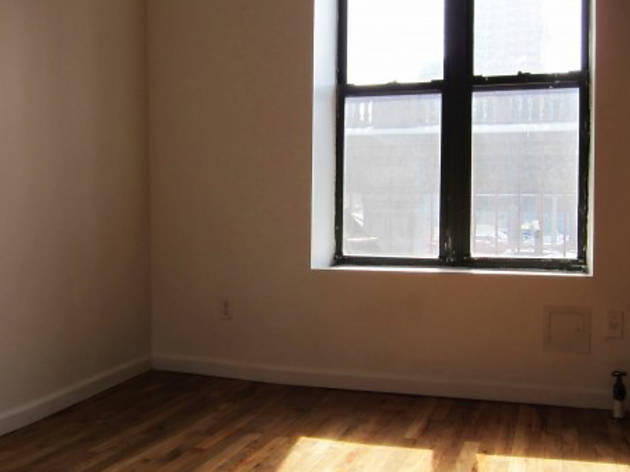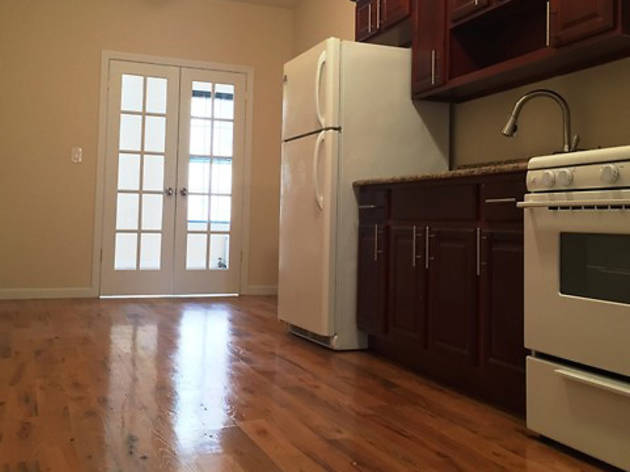 Two-bedroom on Bushwick, $2,100/month ($1,050 per person)
If you're looking to be close to a subway stop in Bushwick, this two-bedroom on Dekalb Avenue could definitely meet your needs. Within walking distance from the Knickerbocker M stop and Dekalb L stop, you'll be close to some of the best restaurants and bars the trendy 'nabe has to offer. On top of that, one of the bedrooms has French Doors. Where does this apartment think it is, the Upper East Side? Its bathroom definitely does, with brand-new custom tiles and chic wooden accents.