Heads up! We're working hard to be accurate – but these are unusual times, so please always check before heading out.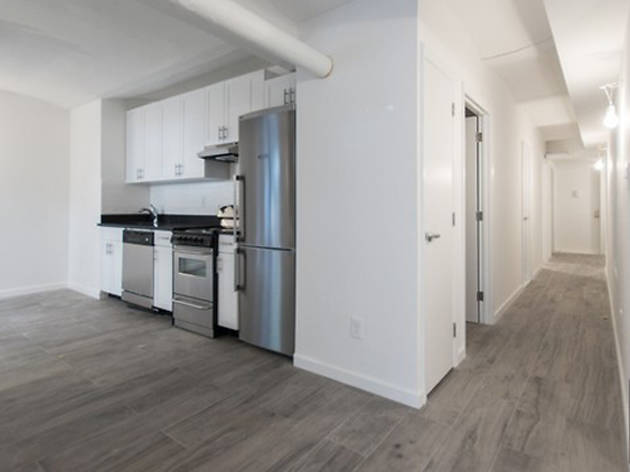 The 5 best affordable New York apartments (week of March 31)
At around $1,000­ per person, these NYC abodes are actually worth the money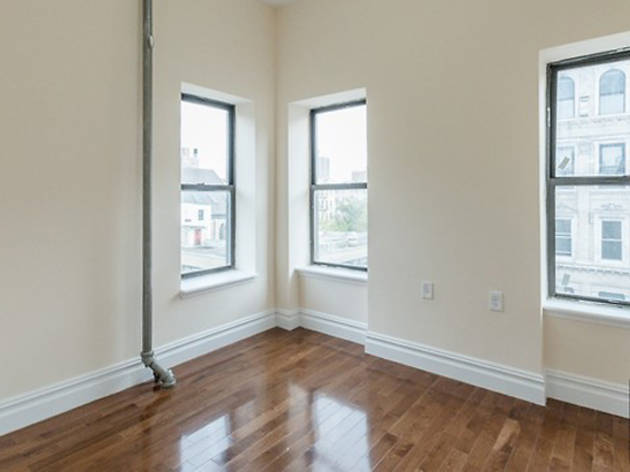 Three-bedroom in the East Village, $3,950/month ($1,317 per person)
This East Village stunner boasts two bathrooms, three bedrooms and a completely renovated kitchen complete with dishwasher. Each room has large windows letting in plenty of light and, most impressively, the bathroom even features a skylight! Set up a telescope, download one of those star-gazing iPad apps, get a bubble bath going and you've got the perfect third date. Afterword, you can pop open that bottle of champagne you were keeping in your hilariously oversized fridge.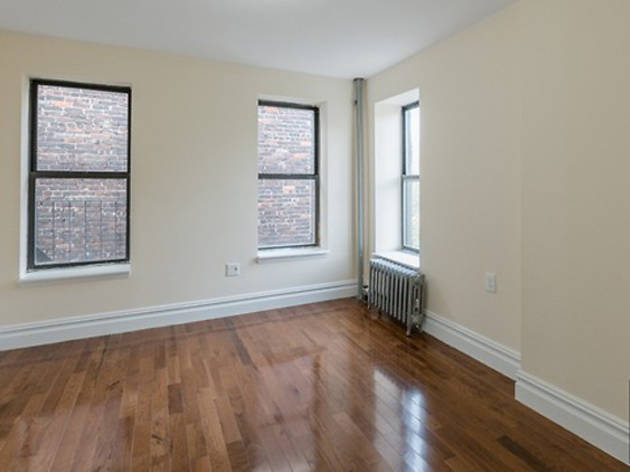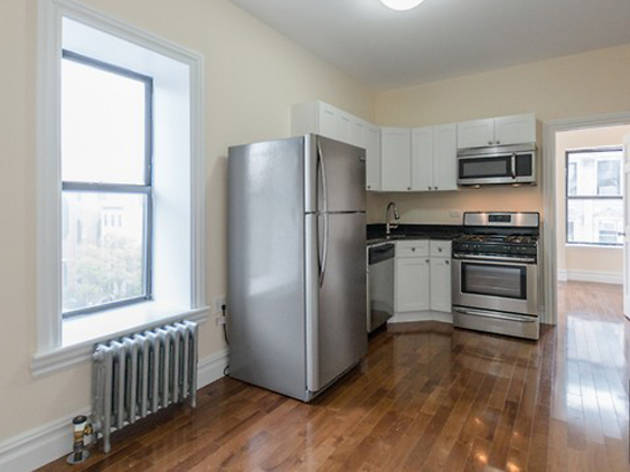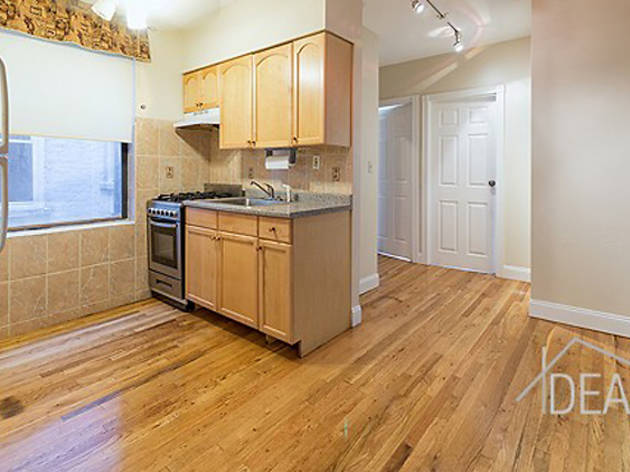 Two-bedroom in Williamsburg, $2,500/month ($1,250 per person)
You're going to want to replace the curtains at this Williamsburg two-bedroom, but luckily there are enough vintage stores and small boutiques in the area that you should be able to pick some fabric up on the cheap. (Grab some paint while you're there unless you're really into faux marble wall treatments.) With some small improvements, this unit could really wow with a great layout, decent sun exposure and a great location next to the G and L trains.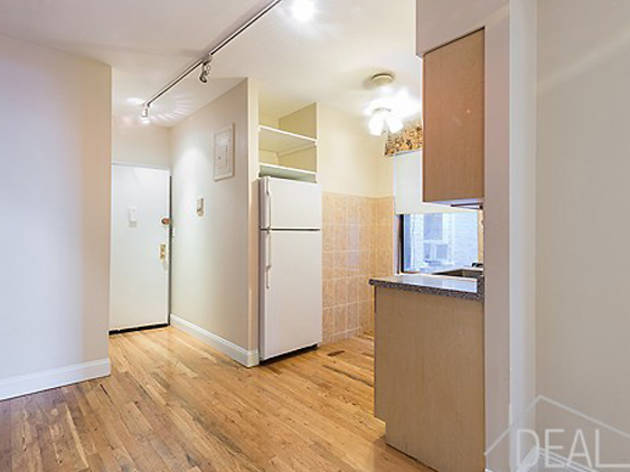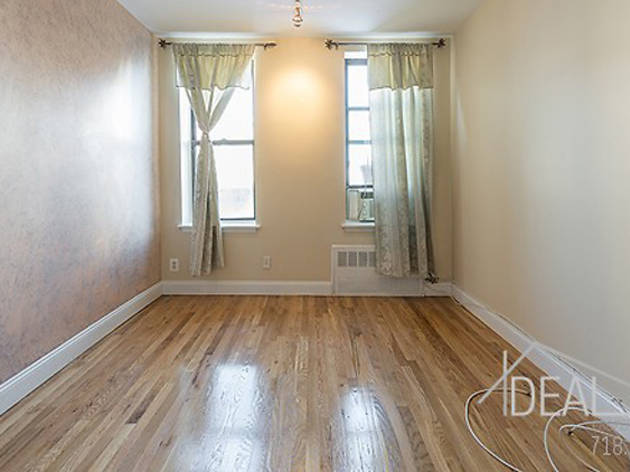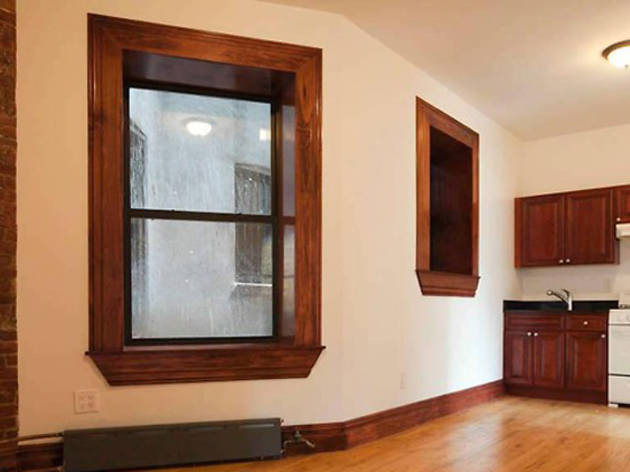 Three-bedroom in East Harlem, $2,500/month ($833 per person)
Usually when an apartment boasts "exposed brick" it means an entire wall in the apartment is covered in it. But this two-bedroom really takes the phrase to a new level, with a thin line of brick right next to the toilet. Talk about exposed! The apartment also offers plenty of sun with wide windows boasting warm, wooden frames. The busy tile details in the bathroom may make you feel like one of those television ghosts from Poltergeist, but you could always make a quick escape to the nearby roof.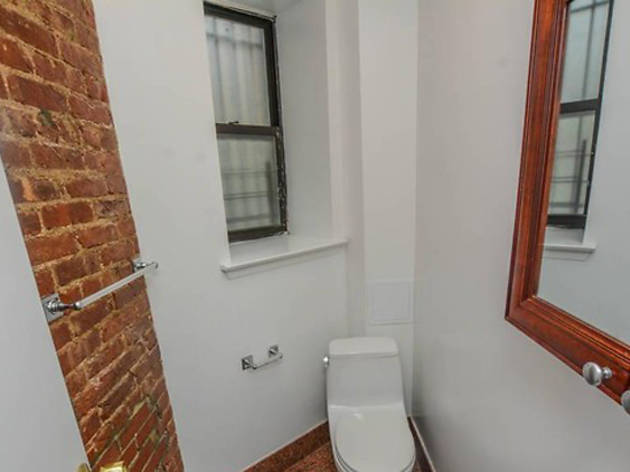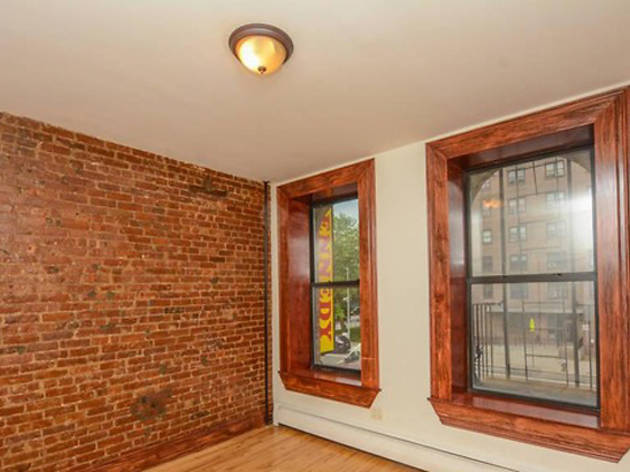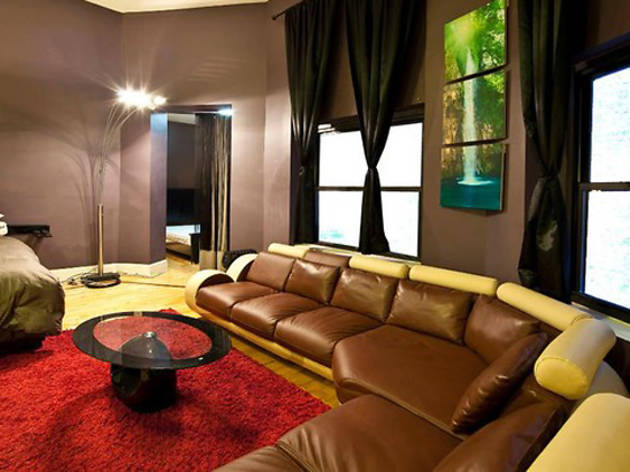 Two-bedroom in Murray Hill, $2,795/month ($1,397 per person)
"Artistically converted" and "aesthetically decimated" are two phrases often used interchangeably when it comes to real estate listings. In other words, this Murray Hill two-bedroom is really playing with fire. The (quite) groovy space may be walking a fine line with its plush sectional couch, purple paint, waterfall murals and overall "bad one night stand" vibe, but the bones of the unit are fantastic with a true dining area, large windows and ample storage. The separate kitchen also boasts granite countertops and a dishwasher. So, your dishes may be clean, but that couch? We're not so sure.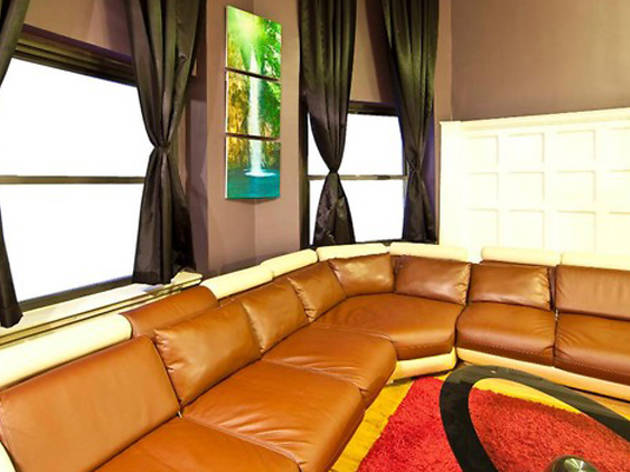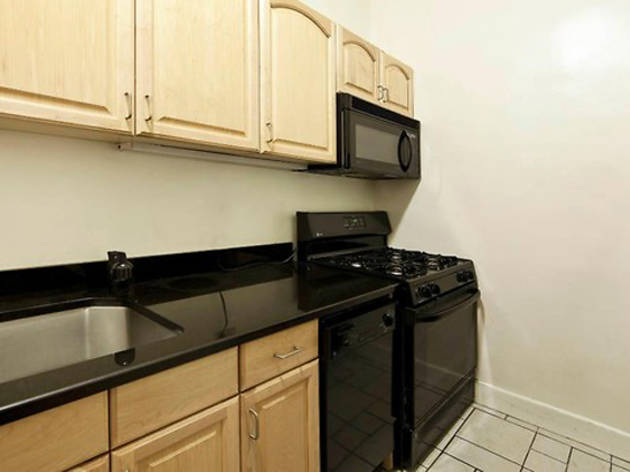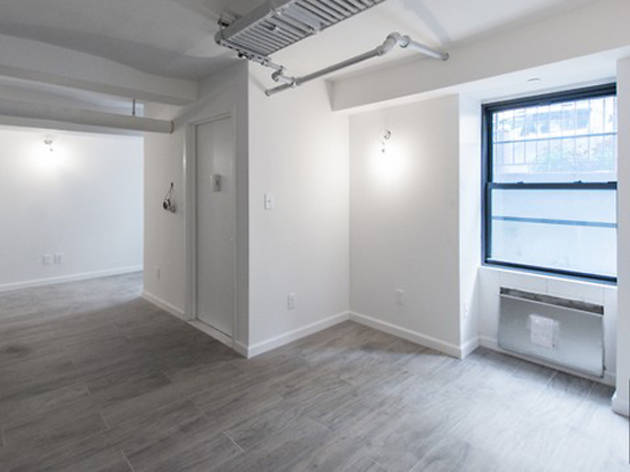 Three-bedroom on the Upper East Side, $3,300/month ($1,100 per person)
On a scale of 1 to 10, how much would it bother you to be trapped in an all-white basement space with small windows and curious-looking plumbing? If you answered 5 or below, then this could be the apartment for you! (You might also want to consider a career with ConEd.) This sparkling clean, Upper East Side apartment certainly offers plenty of bang for your buck with a lot of space and completely renovated rooms. There's also a dishwasher and his-and-hers sinks that you could share with that special person in your life. Judging from the amount of natural light in these photos, you'll probably want to share plenty of walks through Central Park as well.