Heads up! We're working hard to be accurate – but these are unusual times, so please always check before heading out.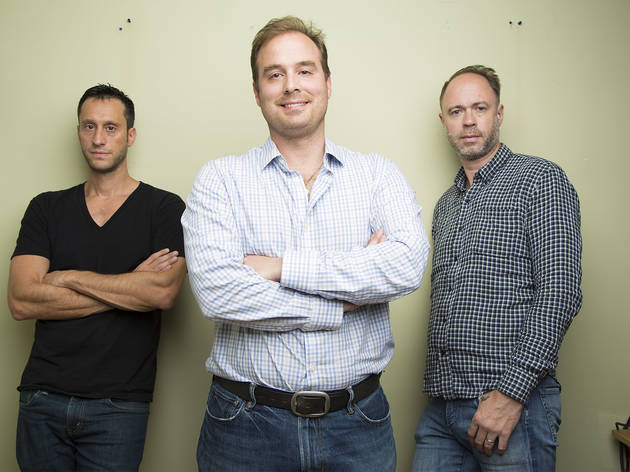 1/2
Photograph: Rayon Richards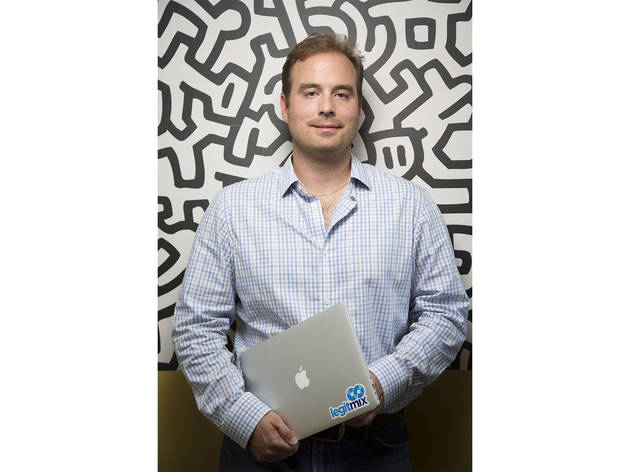 2/2
Photograph: Rayon Richards
Omid McDonald, CEO of Legitmix
The coolest NYC companies: music and tech start-up Legitmix
Of all the music start-ups among NYC companies, Legitmix stands as one of the coolest. Find out how it's making selling mashups legal.
Small or large, NYC companies in the music business frown upon DJs and fans who sell mashups and remixes illegally. Now the emcees, musicians and New York nightlife lovers can all win, thanks to Legitmix, where you can find some of your favorite tunes from the best parties in NYC and best dance clubs—plus a slew of brand-new tracks. Read on to see how the entrepreneurs behind the company made it happen.
RECOMMENDED: The coolest NYC companies to work for
In order to avoid copyright battles with record labels, DJs who sample other artists' work typically don't bother trying to sell their tracks. Legitmix (legitmix.com), an NYC-based start-up with a development office in Ottawa, is hoping to change that rule of thumb: Its program allows fans and producers to create or buy mash-ups that use sampled works he or she already owns, thus sharing profits with the sampled artists and their labels.

The idea: It all started with a movie: Filmmaker Booker Sim, Legitmix's cofounder and chief marketing officer, was attempting to release his doc Tragedy: The Story of Queensbridge, which chronicles the lives of Nas, Mobb Deep, Marley Marl and other rappers from the housing project. "'L.A L.A' [a song that was instrumental in the film] contained a sample of a sample of a sample, so there's about 20 different people to get clearances from," says Sim. "That pretty much killed my movie in terms of putting it out with the original music." His friend Omid McDonald, Legitmix's cofounder and CEO, couldn't believe it: "I started thinking, Well, maybe there could be a software solution to this issue."

Securing the funding: "It was relatively quick," notes McDonald, a software engineer. "Fortunately, I had success with my last company, Simbit Corporation [which backed up phone books on cell-phone SIM cards], so investors were already predisposed to looking at an idea. They were aware of the art form and the problems, and they liked the elegance of the solution—both from the technical and legal side."

Staffing up: "New York's definitely one of the world centers for DJ culture, and we wanted to get real feedback," says McDonald of the decision to base his small creative staff in Gotham, adding that the artists here "aren't shy and give it to you straight." Resident DJ Scott Melker, a successful spinner who tours as the Melker Project and works on artist relations, says that "at any given time, there's two or three full-time people" in the office. The company shares its Chelsea digs with the entertainment agency Moodswing (Melker is an artist on its roster) and deals closely with Moodswing cofounder Johnny Maroney, who's on Legitmix's advisory board.

Building the brand and customers: "Our first big project was with Diplo. We put out a mixtape called Mad Legit—[the label] Mad Decent meets Legitmix—which got us press," says Sim. But that buzz fizzled, as "there wasn't much else to do" on the site besides get the mix. The team then shifted its focus to developing relationships with budding DJs and fine-tuning Legitmix Discovery, a store/remix search engine that launched earlier this summer.

Advice: "You have to have a true passion for it, because it isn't easy. It's almost like a religious crusade. You'll get a lot of push-back, but if you're really into the idea, go for it."—Omid McDonald, co-founder and CEO

"It's a cliché, but: It's a marathon, not a sprint. A really interesting thing that we like to do here is [visit] a site called Wayback Machine (archive.org), where you can see what Web sites looked like in the past. We look at what YouTube used to look like, how really crude it was. You really see that these successful sites didn't just appear. They were built over a long period of time."—Booker Sim, co-founder and CMO

"Legitmix is like the opposite of a red-tape environment—which makes it fun, because everybody's input really matters. Everybody's had ideas or thoughts that fundamentally changed the direction of the company."—Scott Melker, artist-relations rep and resident DJ