Heads up! We're working hard to be accurate – but these are unusual times, so please always check before heading out.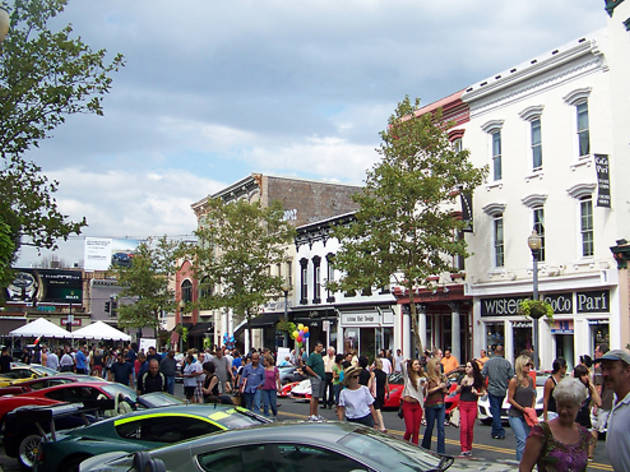 The coolest places in New Jersey for New Yorkers
Trade your NYC neighborhood for its Jersey equivalent with our essential guide
We know: Jersey is for high-haired Bruce Springsteen fanatics with ridiculous accents, who go to the mawl every weekend and whose most bragworthy characteristic is that they don't have to get out of the car to pump gas. Here's the thing, though: It's not all like that. In fact, there are places in Jerz where even a tried-and-true New Yorker would feel comfortable—at a fraction of NYC's exorbitant rents. Still skeptical? Our neighborhood conversion guide just might convert you.
RECOMMENDED: See the essential guide to New Jersey
Coolest places in New Jersey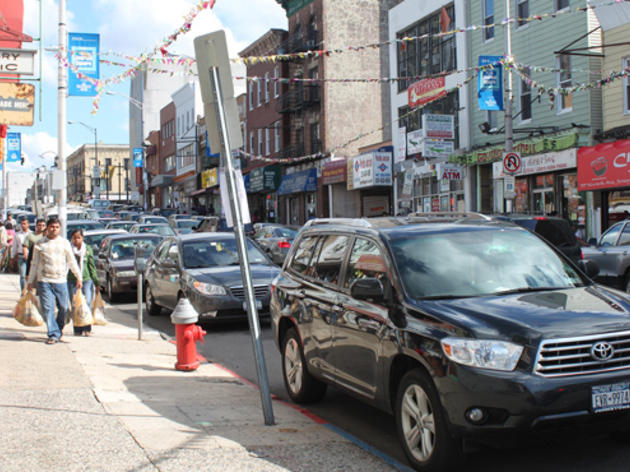 Photograph: Creative Commons/Flickr User Josepha
Trade: Williamsburg, Brooklyn for Jersey City
Get there:
PATH to WTC: 3mins.
PATH to Penn Station: 31mins
Live there:
Brooklyn artists and young professionals are flocking to this expansive waterfront community for the same reasons they moved to Williamsburg years ago: city life and proximity to Manhattan, without a sky-high cost of living. Decidedly less bro-y than nearby Hoboken, over the past few years Jersey City has welcomed cute cafés and restaurants—and outposts of north Brooklyn spots, like old-school arcade and drinkery Barcade (
163 Newark Ave at Barrow St; 201-332-4555, barcadejerseycity.com
) and cozy bookstore WORD (
123 Newark Ave between Barrow and Grove Sts; 201-763-6611, wordbookstores.com
).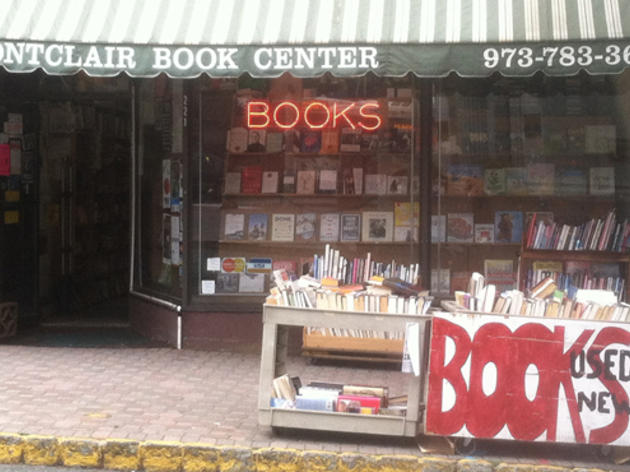 Photograph: Courtesy of Montclair Book Center
Trade: The Village for Montclair
Get there:
NJ Transit to Penn Station: 29mins
Live there:
Historic downtown Montclair has an array of retro architecture to ogle, including the Wellmont Theater (
5 Seymour St between Bloomfield Ave and Roosevelt Pl; 973-783-9500, thewellmonttheater.com
), a beautiful and imposing 1920s brick edifice that attracts major touring acts. Cultured New Yorkers (is there any other type?) will feel at home at Clairidge Cinema (
486 Bloomfield Ave between Church and South Park Sts; 973-746-5564, bowtiecinemas.com
), an art-house theater, and Montclair Book Center (
221 Glenridge Ave between Bloomfield Ave and Forrest St; 973-783-3630, montclairbookcenter.com
), which could feasibly have been transported from the Village of the '60s.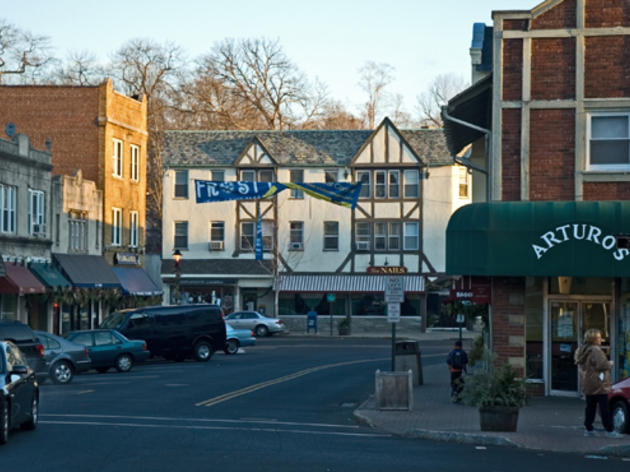 Photograph: Wikimedia Commons, Leifern
Trade: Jackson Heights, Queens for Maplewood
Get there: NJ Transit to Penn Station: 28mins
Live there: NYC's cultural and ethnic diversity isn't always easy to find elsewhere, but it's well entrenched in this burb, with a 40 percent nonwhite population and active gay and artistic communities. The quaint streets look like they haven't changed much since the early 20th century, but Maplewood offers more than retro charm, such as a few gourmet hot spots, like the popular Freeman's Fish Market (155 Maplewood Ave between Durand Rd and Inwood Pl, 973-763-9363).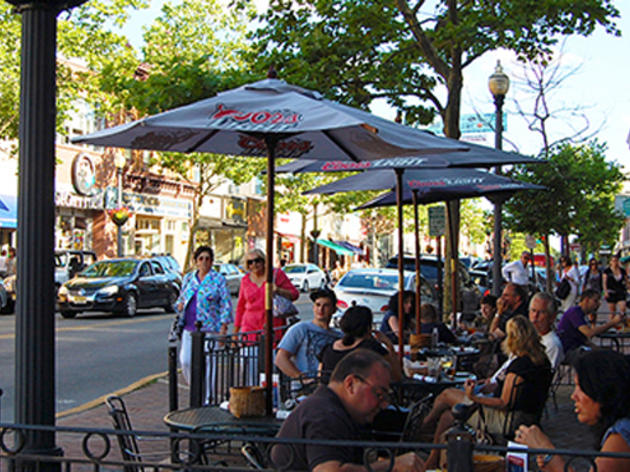 courtesy of Red Bank RiverCenter
Trade: Red Hook, Brooklyn for Red Bank
Get there:
NJ Transit to Penn Station: 1hr 14mins
Live there:
This east-central harbor town will feel familiar to Red Hook denizens, thanks to the beautiful Navesink River waterfront and its expanding art scene and out-of-the-way location. Less than 30 years after the economically strapped Red Bank was mocked as "Dead Bank," the city is slowly making a comeback. Music snobs, take note: Stoner-rock vets Monster Magnet are from here, and the Boss has been known to stop by Jack's Music Shoppe (
30 Broad St between West Front and White Sts; 732-842-0731, jacksmusicshoppe.com
).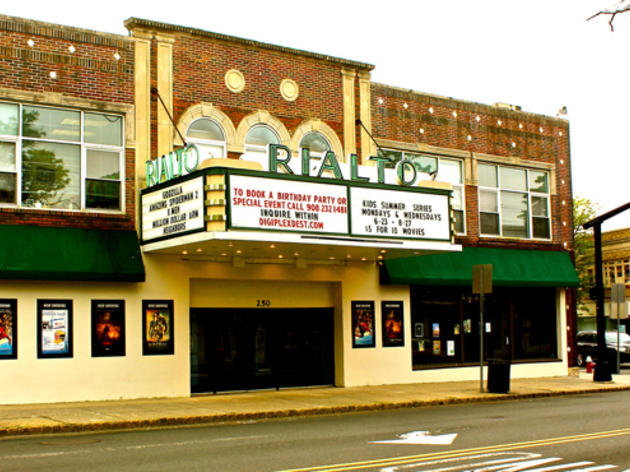 Photograph: Jen Quaglia
Trade: The Upper East Side for Westfield
Get there:
NJ Transit to Penn Station (NYC): 1hr
Live there:
In recent years, Westfield has become a landing spot for upper-middle-class transplants from New York and elsewhere. This influx, along with a good public school system, means that property isn't always cheap—but for those who can afford it, Westfield features the ideal merging of suburban serenity with a pedestrian-friendly main drag. The downtown area's most eye-catching attraction is the Digiplex Rialto movie theater (
250 East Broad St at Central Ave, 908-232-1288, digiplexdest.com
), whose neat old Art Deco marquee is straight out of a Woody Allen film. And come summertime, the Sweet Sounds Downtown Jazz Festival (
westfieldtoday.com/jazzfestival
) features concerts at various locations every Tuesday night from July through August.
Find bed-and-breakfasts in New Jersey
Whether you're just looking for weekend R & R or a week's worth of summer vacay shenanigans, New Jersey's vast selection of B&Bs has you covered.