Heads up! We're working hard to be accurate – but these are unusual times, so please always check before heading out.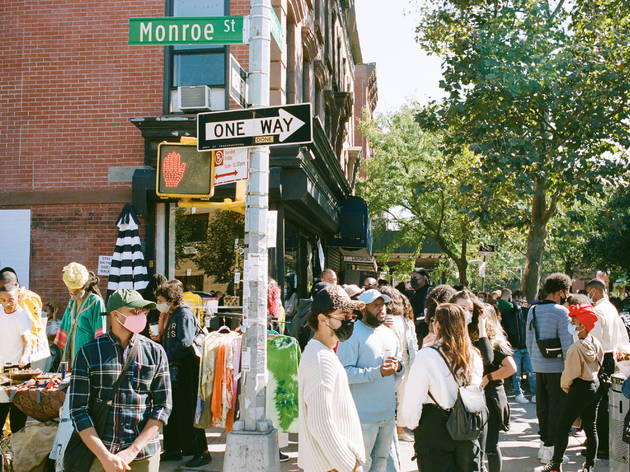 This local group is supporting Bed-Stuy's Black community through fundraising and block parties
Building Black Bed-Stuy aims to foster a spirit of togetherness and a culture of support in the neighborhood.
With her Bed-Stuy concept store Sincerely Tommy, Kai Avent-deLeon has created a vital local gathering place for women of color. Last weekend, Kai, along with friends Nana Yaa Asare-Boaudu, Dana Yolanda and Rajni Jacques brought the store's supportive spirit out into the Brooklyn neighborhood's streets with an epic block party. Hundreds of Black and Brown creatives swarmed the corner of Tompkins and Monroe to reunite and celebrate making it through the challenging past six months. The spirit was fresh and colorful with Black-owned businesses selling merchandise and live music coursing through the mask-wearing crowd.
DJ and Event Planner Jennifer was set up on the side of one sidewalk selling her "Blacknificent" shirts, which celebrate self-sovereignty, knowing yourself and self-affirming who you are. "I love that upscale Black businesses like Sincerely Tommy are around because it's founded by a local, that way it's more authentic to the community. We need a support system like this to help the community thrive and sustain itself," she said. Artisan Dynasty Ogun of L'Enchanteur echoed the same sentiment: "It's so beautiful to see Black businesses thriving at a time like this. With Covid happening, I'm so happy to be selling our work along with my sister today because it gives us something to take pride in."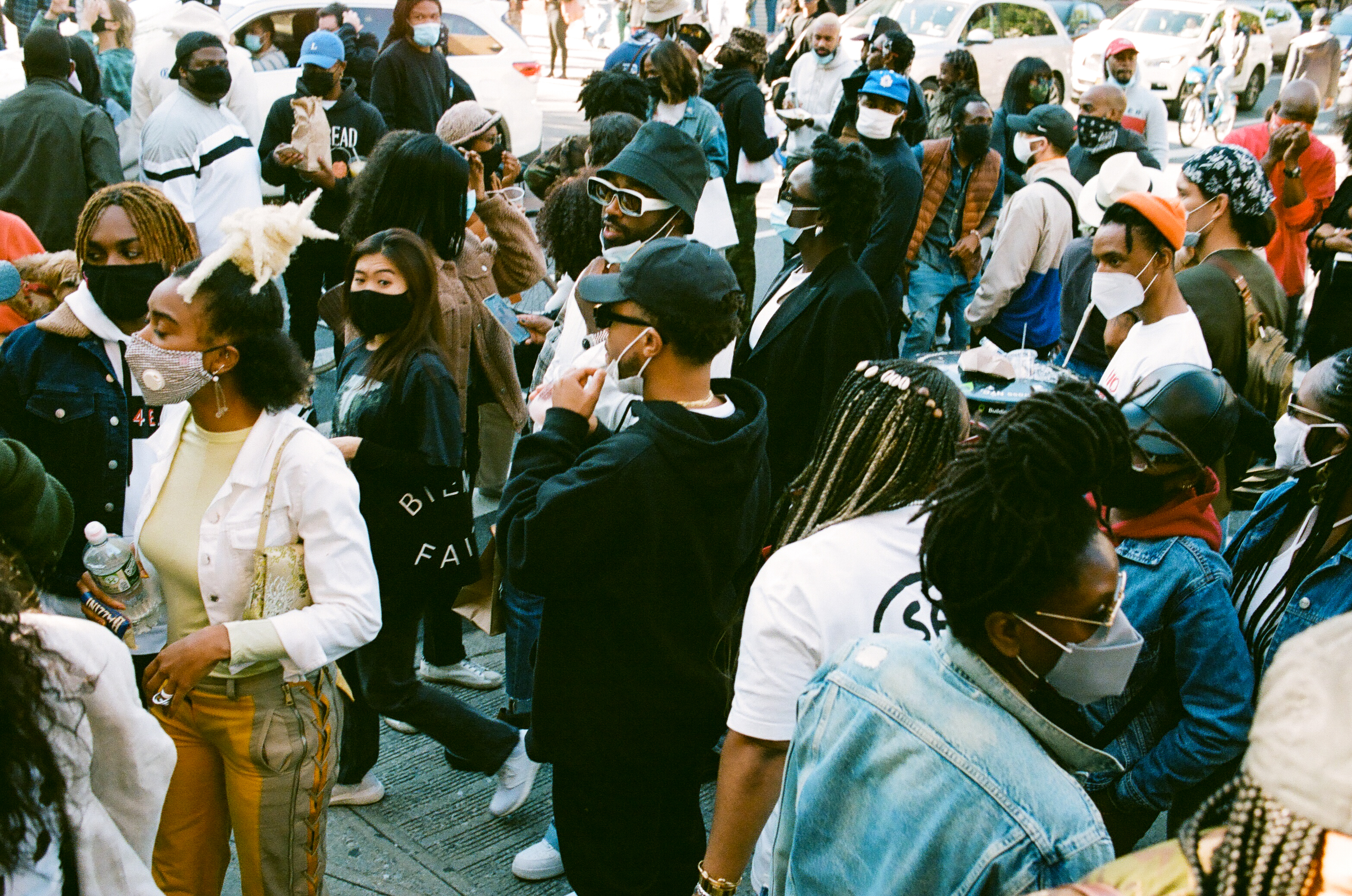 Photograph: Courtesy India Sleem
When I think about community, my heart smiles thinking about Bed-Stuy. As a Nigerian Immigrant who spent 11 years in the frigid Minnesota weather, New York was calling my name and I flew to it like an eager kid playing a kite. I found myself instantly hung up on Bed-Stuy: the tree-lined streets, the sounds of old school hip-hop, the old heads on the stoop who'd tip their hat and greet you when you walked by. The warmth of Black people. The unspoken meanings of our eye contacts, the conversations you hear walking past which you'd either laugh at or agree with. If you know, you know. Bed-Stuy made me feel at home like I did in my home country.
My time in Bed-Stuy has been glorious: endless block parties, kickbacks, rooftop hangs, bar hopping in the freshest looks, hoping to bag something nice. Bed-Stuy was the Blackness everyone needed. As Covid hit, however, the pandemic severely impacted Black-owned businesses across various industries with little to no help from institutions. The decline in Black-owned businesses in the neighborhood deepened the disparities within the community because it created a stagnant economy with less opportunities for growth and stability.
The beautiful thing about being Black, however, is that no matter the obstacle, we still rise above to build, empower and uplift each other.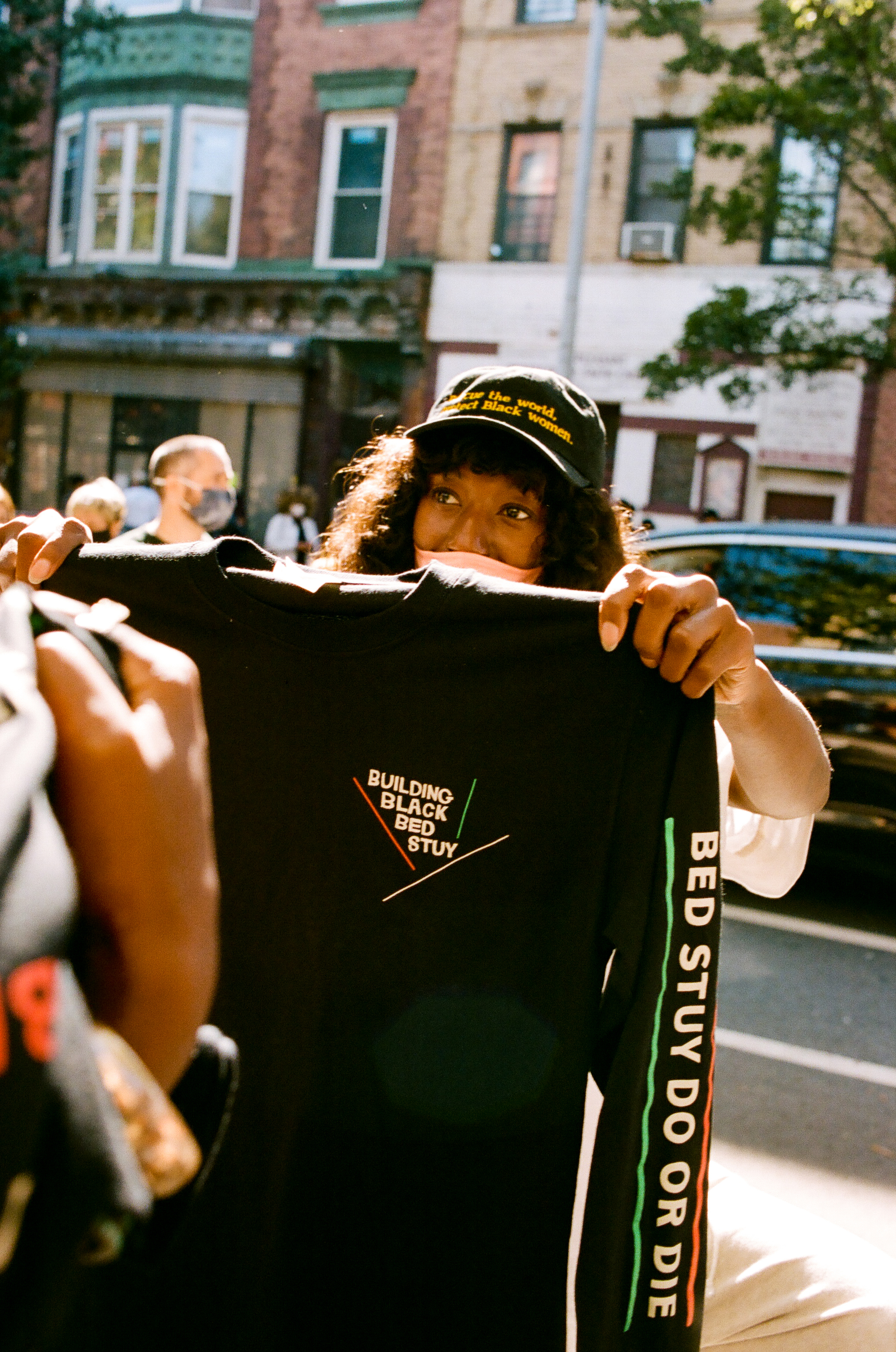 Photograph: Courtesy India Sleem
That recent block party was celebrating the first round of fundraising for a new community support group called Building Black Bed-Stuy, also helmed by Avent-deLeon, Yaa Asare-Boaudu, Yolanda and Jacques. The passionate locals are drawing on their ties to the community to raise capital for businesses promoting education, health, and community within the neighborhood. The initiative has already exceeded its GoFundMe goal of $75,000 with over $85,000 dollars in donations.
"When Covid hit, we felt the impact of it in the community and we started to think of ways to help," said Yaya. "Though we'd protested from Barclays to Fort Greene, we quickly realized that that wasn't enough. In order to see changes, we needed to take the lead and liberate the Black community."

Photograph: Courtesy India Sleem
The ongoing initiative has already supported local businesses like The Watoto Freeschool, a parent supported cooperative with an Afrikan-centered curriculum, and Life Wellness, a health and wellness center providing services—from Acupuncture to Apothecary—to promote healthy living within the Black community.
Fueling that community is and always will be the Bed-Stuy way. As newcomers step into the space, it's important to understand the history, culture, and nuances of what's existed before and the past crises that have preceded this most recent one. "As a Bed-Stuy native, the surge of gentrification in 2016 reeked havoc on me mentally. I grew up in this neighborhood where my father and grandfather committed to the community. My mother bought a brownstone for the reason of ownership and sustainability, and I'm carrying that legacy," Kai says.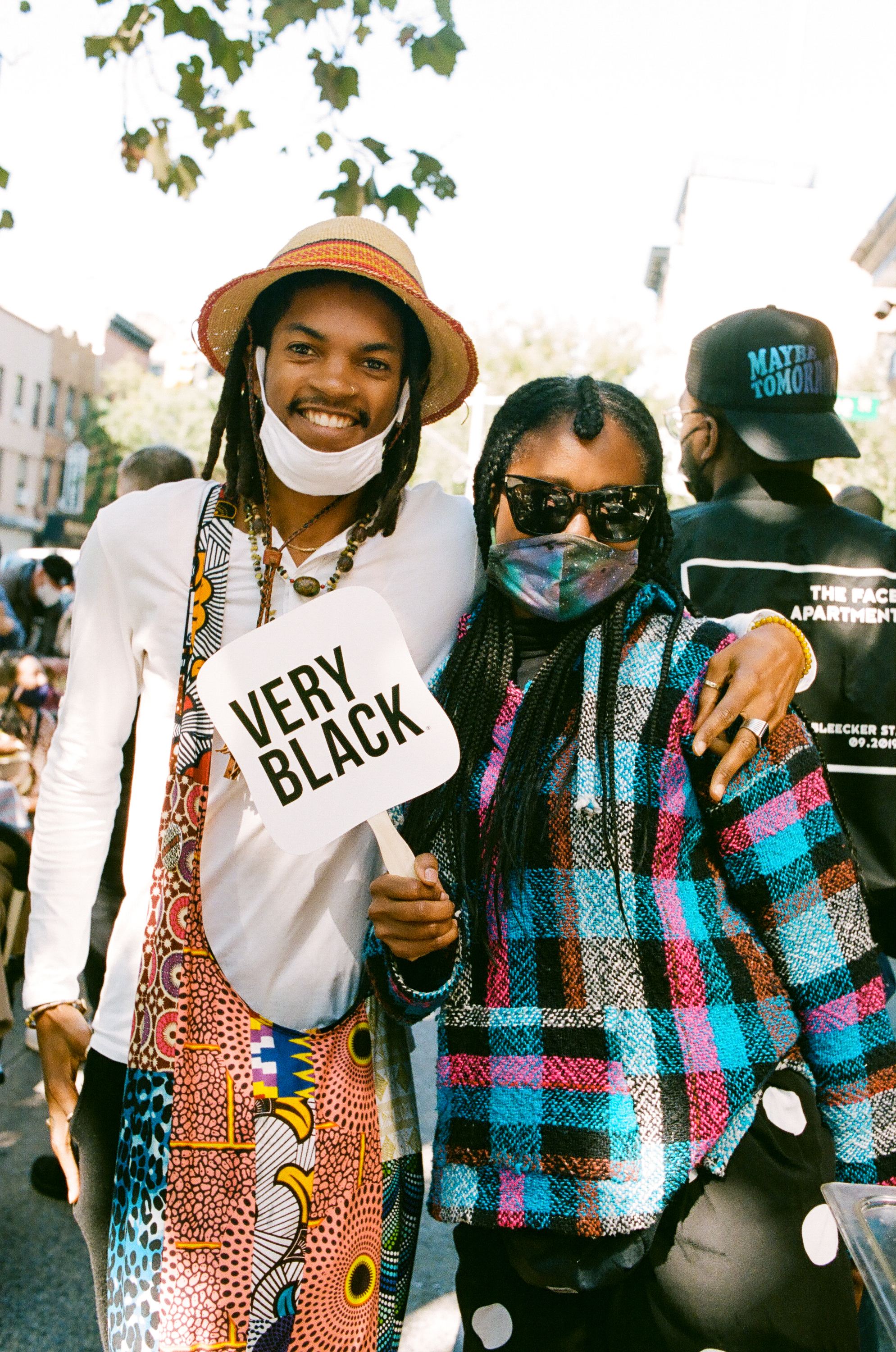 Photograph: Courtesy India Sleem
Gentrification has swept the neighborhood by storm in the last decade, changing the pace of the community and its people. I was around when that change happened and you could smell the excitement of gentrifiers at every bar you went. The zeal of Black culture enthused newcomers. However, because Bed-Stuy is rich in flavor and nuanced traditions, it's key for newcomers to respect and observe the space first before crashing the party.
"I think it's key for people to truly support the community and not just come in to buy property and flip them," says Rajni Jacques. "The only way to be a part of Bed-Stuy is to preserve the community, buy Black, support the education system, support the local parks, have some intention on why you're living here and let that shine in your action."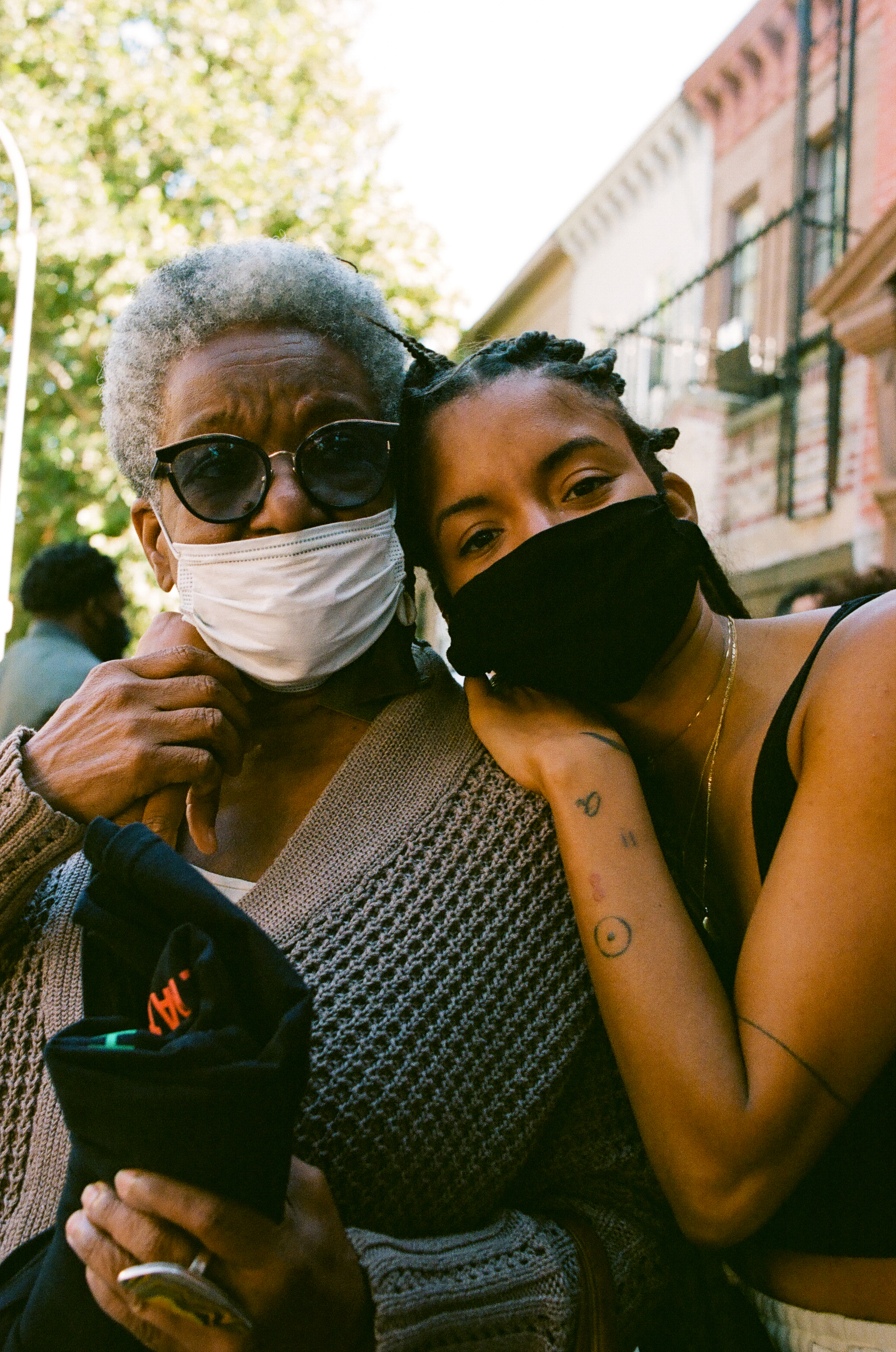 Photograph: Courtesy India Sleem
Meanwhile, the actions of local organizations like Building Black Bed-Stuy are bringing the neighborhood together, lending a helping hand and shining bright. Bed-Stuy is back to restoring its spirit and welcoming the community to shop, explore, invest and celebrate the history of the Bed-Stuy, while also building generational wealth and a self-sufficient framework for the people who built it from the ground up.
Great spots for outdoor dining in Bed-Stuy
Pizzaiolo Edoardo Mantelli twirls the dough at this charming pizzeria and trattoria. Classic Neapolitan pies, pastas and fresh market salads are the draw—choose from nine simple versions, including marinara, Margherita, prosciutto and funghi. The diminutive white-painted spot features a wood-burning brick oven, shelves lined with glass bottles and an outdoor garden. It's been a mainstay in the neighborhood for good reason.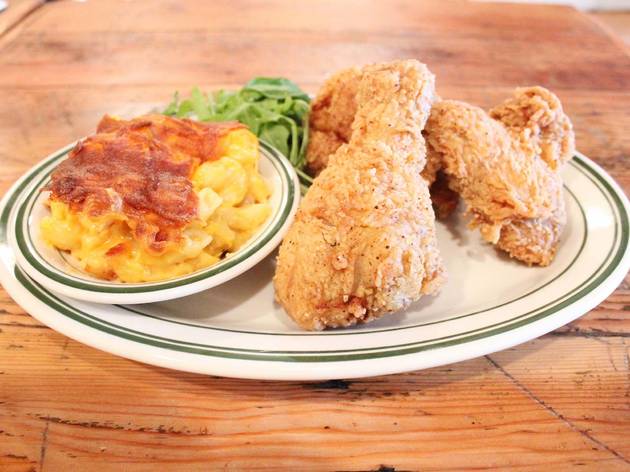 Photograph: Courtesy Peaches HotHouse
Peaches HotHouse (Bed-Stuy)
At this pioneering Bed-Stuy restaurant, owners Craig Samuel and Ben Grossman (both of the Smoke Joint) have built a following on a number of Southern favorites: from Lowcountry Shrimp and Grits to Louisiana Gumbo and their famous Nashville Style Hot Chicken. There are four locations in Brooklyn, but this location is our favorite.
The menu here is the result of a sweet collaboration between owner Layla Chen and chef Matthew Tilden, the man behind the beloved SCRATCHbread bakery that specialized in carbs of all varieties. For us, the whopping 10-plus congee variations are perfect for the upcoming fall and winter months.
Many new bakeries had opened before baking sourdough was all the rage but none had excited us as about carbo-loading as Pilar Cuban Bakery. At the decade-old Pilar Cuban Eatery's new Bed-Stuy sister spot, owner-chef Ricardo Barreras rethinks breakfast with underused-in-NYC Cuban ingredients. The casual menu is perfect for on-the-go bites. Or stay and nosh amid the kitsch of Miami cafés: an '80s-style painting of a papaya, a fake marlin, geometric pastel tiling and a spunky neon sign that displays the shop's name.
View this post on Instagram
When we're looking for comforting bowls of ramen with a fun vibe, we head to Samurai Papa. According to its website, the restaurants uses Kaiki Water, which it describes as "chemical free, filled with revitalizing energy, and has a natural mineral balance." Whatever the science may be, that's how we feel after slurping every last noodle.