Heads up! We're working hard to be accurate – but these are unusual times, so please always check before heading out.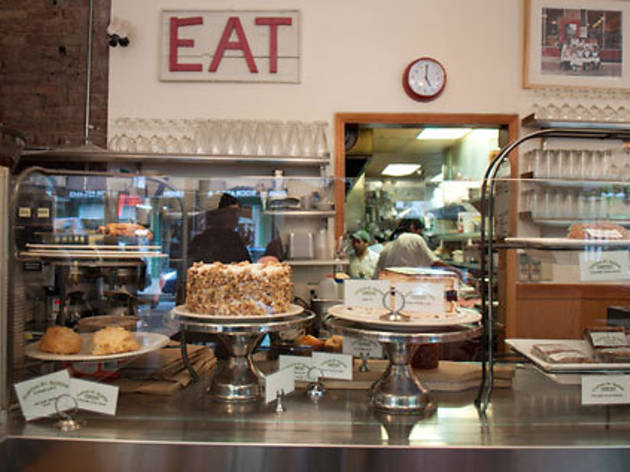 1/7
Clinton St. Baking Company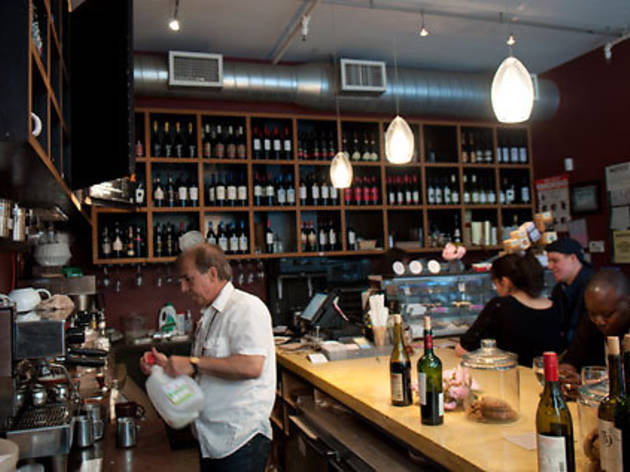 2/7
Cocoa Bar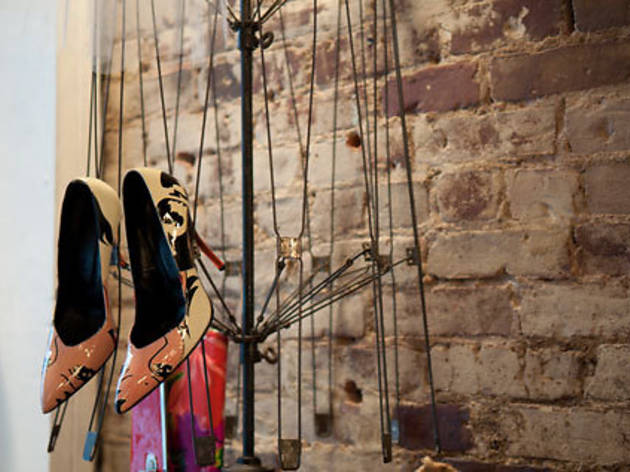 3/7
Narnia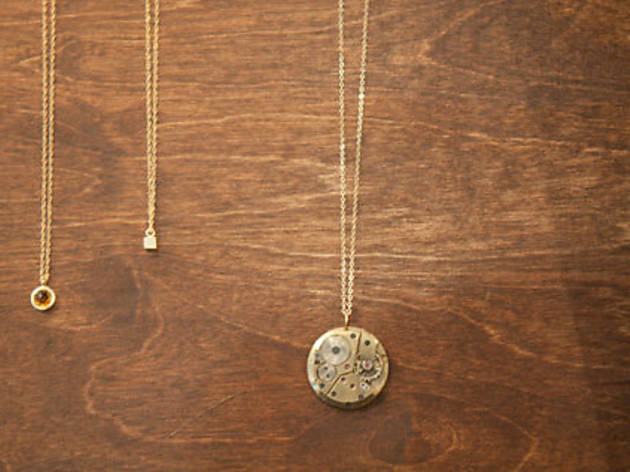 4/7
Szeki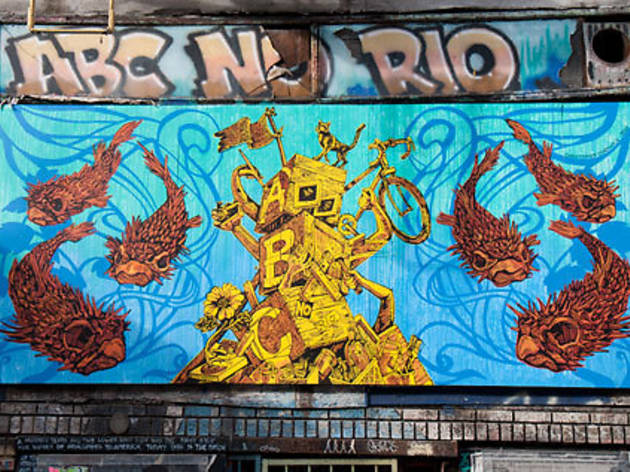 5/7
ABC No Rio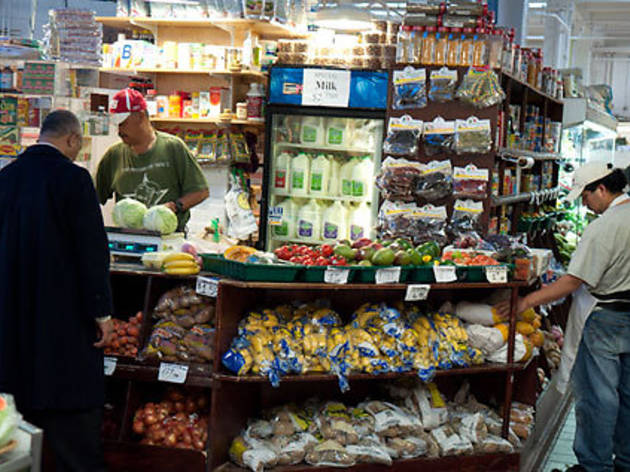 6/7
Essex Street Market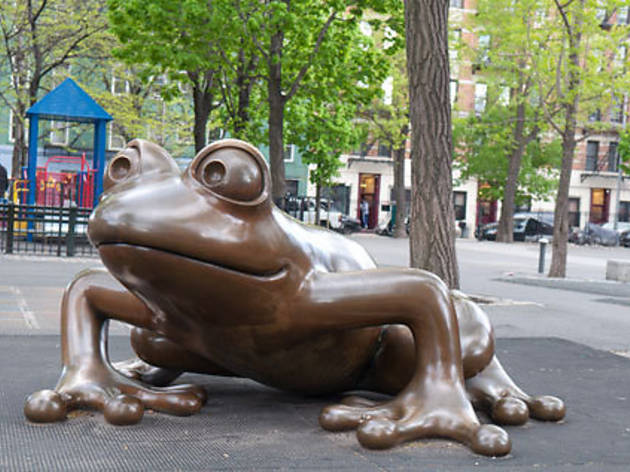 7/7
Essex Playground
Waiting for brunch walk: Manhattan
Don't just stand there—use your time wisely before your name gets called at Clinton St. Baking Company.
RECOMMENDED: All our listings for the best brunch in NYC
Start and end point: 4 Clinton St between E Houston and Stanton Sts
Time: 1 hour
Distance: 1.1 mile
1 First order of business: Leave your name with the hostess at Clinton St. Baking Company (4 Clinton St between E Houston and Stanton Sts; 646-602-6263, clintonstreetbaking.com; brunch: Sat 9am–4pm, Sun 9am–6pm) the moment you arrive. It can take anywhere from one to two hours to get a table on Sundays—a wait that, according to the reliably lengthy queue out the door, is worth every second for the restaurant's fluffy buttermilk biscuits ($2) and delicious blueberry pancakes ($13).
2 CSBC's house-made spicy Bloody Mary ($11) is at least a taunting 60 minutes away, so another eye-opener will have to do. Caffeinate yourself at nearby Cocoa Bar (21 Clinton St between E Houston and Stanton Sts; 212-677-7417, cocoabarnyc.com), a mellow outpost of the Park Slope caf that serves a deliciously frothy "chocolatte." The mix of espresso, milk and melted chocolate ($4.63) should fuel your feet as you continue to motor down Clinton Street.
3 Swing a right on Rivington to pop into the vintage fantasy world of whimsical clothing shop Narnia (161 Rivington St between Clinton and Suffolk Sts, 212-979-0661). Rustle through preloved designer duds in the chandelier-lit store, and consider a splurge.
4 Keep an eye on the time a few doors down at rustic boutique Szeki (157 Rivington St between Clinton and Suffolk Sts; 646-243-1789, szekinyc.com), where you can sift through small racks of clothing amid calming cream-colored walls. Owner Szeki Chan creates the delicate necklaces, earrings and rings; our favorite piece is a pendant made from the wheels and cogs of a pocket watch's innards ($128).
5 You haven't been dawdling, have you? Then there's time to pop into ABC No Rio (156 Rivington St between Clinton and Suffolk Sts; 212-254-3697, abcnorio.org), an arts and performance space that once entertained the smelly punk rock kids of the '80s (and still does today). If you're getting to brunch on the late side, check out the Zine Library, which is open Sundays from 3 to 9pm, and is home to more than 12,000 issues of underground publications. Flip through punk titles Cometbus and Maximum Rocknroll and reminisce about the venue's grittier days.
6 Peckish walkers can nosh on a piece of fruit at Essex Street Market (120 Essex St at Delancey St; 212-388-0449, essexstreetmarket.com), whose stalls have sold local eats for more than 70 years. Fruit salads at the Essex Farm Fruits and Vegetables near the north end of the indoor market start at $1. Or take a speedy detour below Delancey Street, where the Pickle Guys (49 Essex St between Grand and Hester Sts; 212-656-9739, pickleguys.com) uphold the neighborhood's briny tradition. Nibble on sour pickles ($6.25 per quart) and even pickled celery ($9 per quart), which should get your face in an even tighter pucker than when you heard how long your wait for brunch would be.
7 You're in the final stretch and your table is almost ready, but you still have time to kill. Head up to the basketball hoops and animal art of Essex Playground (enter at Essex St at Houston St, nyc.gov/parks), where kids have played since 1934. A massive sculpture of a Puerto Rican tree frog, called Large Coqui, provides a suitable throne to sit on and anticipate the coming feast that awaits you.
View Waiting for brunch: Manhattan in a larger map
NEXT Waiting for brunch walk: Brooklyn
You might also like
Best brunch in NYC
See more in Food & Drink