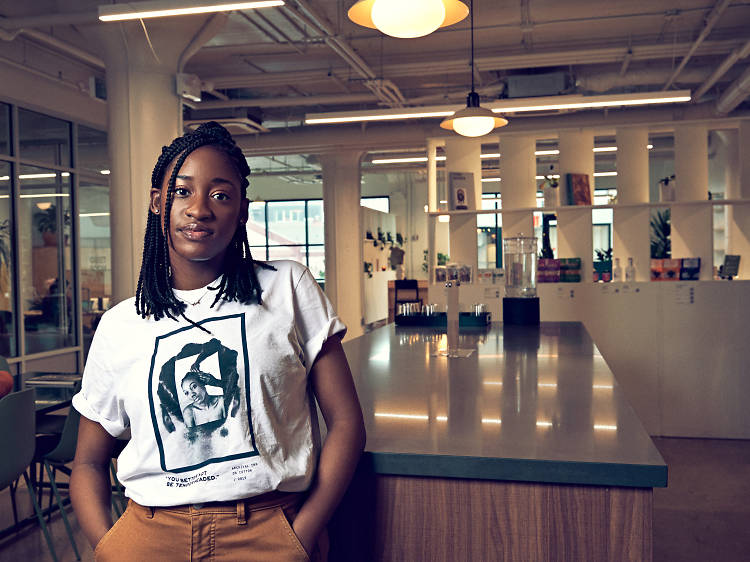 Photograph: Guerin Blask
Who she is: The founder of the first social and wellness center designed for people of color describes herself as "a black-ass woman with black-ass intentions." It's Austin's clear-eyed vision and ambition that led to the creation of Ethel's Club, which empowers members to "create, vibe, heal, cry and laugh." Inside the East Williamsburg haven is a lounge as well as welcoming areas with stadium or window seating, a café, a podcast studio and a wellness room in which practitioners host meditation, reiki and mental health sessions. Ethel's Club also throws events—think Harlem Renaissance–inspired live music performances, educational workshops on sex work and a new film fellowship (launching in April) that aims to help up-and-coming writers of color to make headway in the entertainment industry.
Why we love her: While NYC often celebrates diversity, a lot of work still needs to be done. "New York City consists of a lot of noise, and we wanted to build a place that cuts through it," says Austin. "People of color deserve a space where they can show up and not fear being excluded or discriminated against."
Get in on the action: Visit the website to apply for membership.