Cool cultural weekend getaways from New York
Go on one of these great day, weekend or long weekend trips from NYC to New Haven and Canada. Perfect for culture vultures.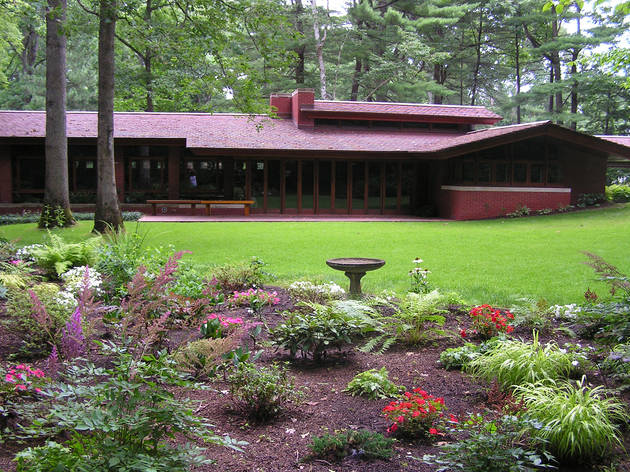 1/4
The Frank Lloyd Wright-designed Zimmerman House is open and available for tours through the Currier Museum of Art, Manchester, NH.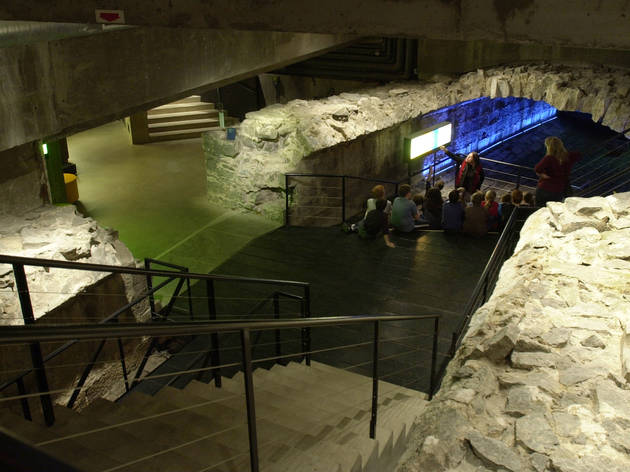 2/4
The Montréal Museum of Archaeology and History, Canada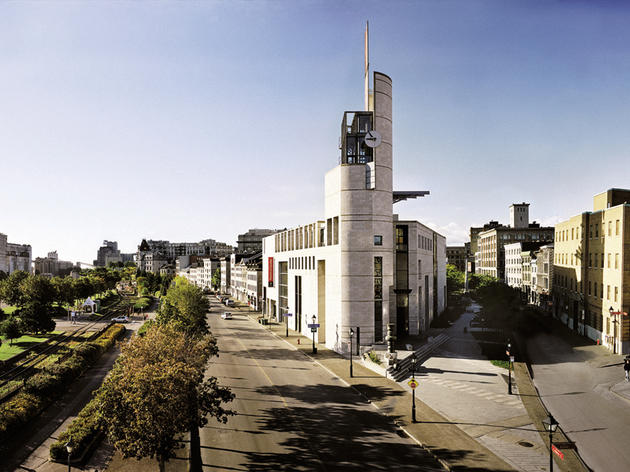 3/4
The Montréal Museum of Archaeology and History, Canada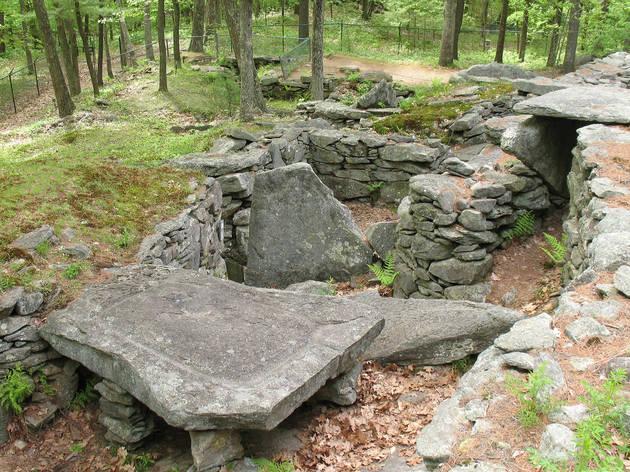 4/4
America's Stonehenge, Manchester, NH
RECOMMENDED: See all weekend getaway ideas

Day: International Festival of Arts & Ideas, New Haven (1½hrs from NYC by car)
Combining art, dance, theater and other creative disciplines, this 15-day jubilee draws audiences from Indonesia, Australia and Scotland. For its 17th iteration, the theme is Serious Fun, which is pretty much guaranteed when 80 percent of the gigs are free (most of the others run $35 to $45). Musical acts range from country-rock royalty Rosanne Cash and Grammy-winning African singer Angélique Kidjo to blues band Carolina Chocolate Drops. Don't miss the Dinosaur Petting Zoo by Australian visual-arts company Erth, and a lecture by Twin Towers tightrope walker and Man on Wire star Philippe Petit. (artidea.org, 888-278-4332). June 16–30; times and locations vary.

Weekend: Manchester, NH (5hrs from NYC by car)
Scholars can't agree on who built America's Stonehenge (stonehengeusa.com, 603-893-8300)—theories range from Native Americans to a sect of ancient Celtic monks—but they do know the stone structures form an accurate astronomical calendar. It's open year-round for self-guided tours; you'll hike a half-mile trail to get to the attraction, and you can visit the alpacas living there. If your tastes are more traditional, stop at the Currier Museum of Art (currier.org, 603-669-6144) and visit the only Frank Lloyd Wright home open to public tours in New England.
Where to stay: In addition to charming rooms and a prime location, the Ash Street Inn (603-688-9908, ashstreetinn.com) offers an elegant yet affordable afternoon tea.

Long weekend: Montreal, Canada (7hrs from NYC by car, 1½hrs from NYC by plane)
Hopping a plane to Paris may not be practical for a four-day escape, but Francophiles can have plenty of fun in Quebec's largest city. Kick off your visit by poking around the Biosphere, Environment Museum (855-773-8200, ec.gc.ca/biosphere), a giant Buckminster Fuller–designed dome intended for the 1967 World's Fair. Interactive exhibits there look to the planet's future, addressing such topics as climate change and solar energy. The Montréal Museum of Archaeology and History, also known as Pointe-à-Callière (514-872-9150, pacmusee.qc.ca/en), on the other hand, tackles ancient history: Situated above a former archeological dig site, the museum gives guests a peek at ancient artifacts and the city's original foundation, including a passageway that dates back 600 years. Another nod to the past is the Canadian Railway Museum (450-632-2410, exporail.org), where you can inspect more than 160 old-school trains, steam engines, trolleys and snow plows. Make sure to spot the well-known Golden Chariot, a gilded, open-air streetcar built in 1904 and fully restored last year.
Where to stay: To immerse yourself in Montreal's joie de vivre, situate yourself in the heart of the Old City at LHotel (877-553-0019, lhotelmontreal.com), which is also near the city's 19th-century basilica and the popular underground shopping complex. Rates start at $210 Canadian, roughly $213 U.S.