Shopping
Your comprehensive guide to the best Paris shopping, style and fashion
Best places to go shopping in Paris
Best Paris department stores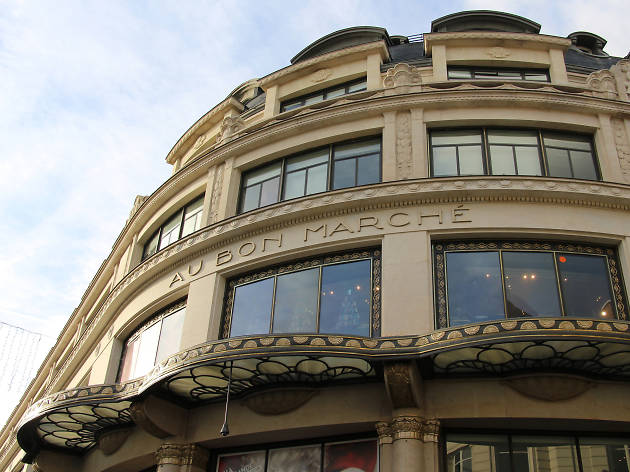 Le Bon Marché
The city's oldest department store, opened in 1848, is also its most swish and user-friendly, thanks to an extensive redesign by LVMH. Luxury boutiques, Dior and Chanel among them, take pride of place on the ground floor; escalators designed by Andrée Putman take you up to the fashion floor, which has an excellent selection of global designer labels, from Lanvin to Claudie Pierlot. Designer names also abound in Balthazar, the prestigious men's section.
Book online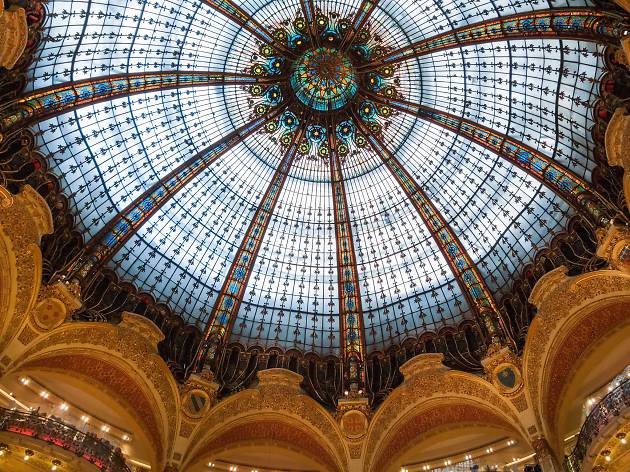 Galeries Lafayette
This iconic store has been undergoing a massive renovation programme of late, with the opening of Espace Luxe on the first floor, featuring luxury prêt-à-porter and accessories and nine avant-garde designers. They also unveiled a vast new shoe department in the basement featuring some 150 brands. Overall, you'll find 3,600 brands on the stands, covering clothes (Louis Vuitton, Dior, Céline, Chloé, APC), gastronomy (Alain Ducasse, Pierre Hermé, Angelina) and spirits (more than 2,500 bottles).
Book online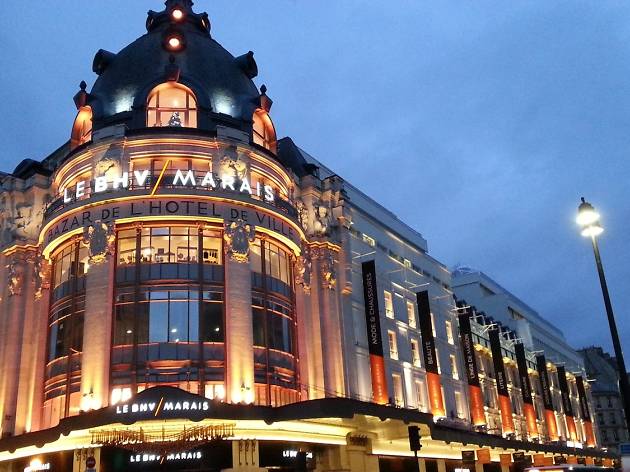 Le BHV Marais
Unless you're after a space suit or a pair of parabolic skis, you'll find pretty much everything worth looking for at Le BHV Marais: high fashion, beds, trainers, door knobs, pressure cookers, vintage dresses, Campbell's soup, oil paint, suitcases, cushions, gluten-free waffles, earrings, toys, hats, laptops, foie gras. (Breathe.) Detergent, foreign novels, coffee, sweets, washing machines, gourmet pastries, postcards, craft beer... You get the gist.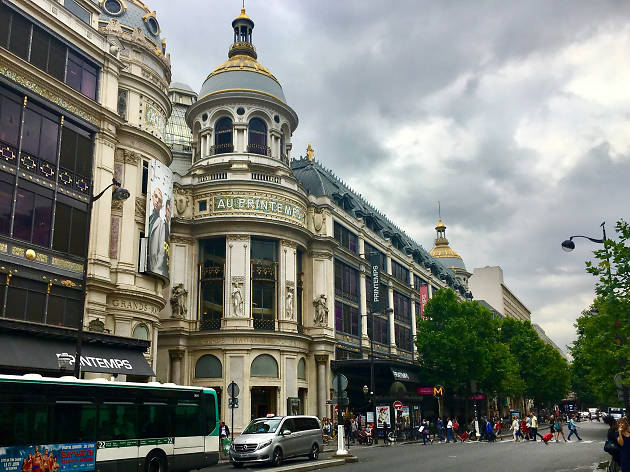 Printemps
In the magnificently appointed Printemps you'll find everything you didn't even know you wanted... plus English-speaking assistants to help you find it. But fashion is where it really excels – in all, there are six floors of men's and women's couture, including entire storey dedicated to shoes. The beauty department alone stocks more than 200 brands.